The weather in April will be hot and dry and hotter at the end of April with the coming of summer in May.
While occasional rains still occur, you can expect clearer blue skies, brilliant green landscapes, and lower levels of humidity. April is still a good time to visit Vietnam, particularly in northern Vietnam, with the lower number of visitors and chilly weather.
Vietnam's Regional Weather in April
Vietnam is a long and thin country from north to south, the weather varies greatly.
Typically, Vietnam is divided into three regions: the north (Sapa, Hanoi, Mai Chau), the center (Da Nang, Hue, Hoi An, Nha Trang), and the south (Ho Chi Ming City, Mei Ne, Mekong Delta, Phu Quoc Island).
The weather in northern Vietnam is dry and not so hot, daily temperature generally is from 22ºC (71ºF) to 30ºC (86ºF) with little rain.
There are drizzles sometimes in mountain areas in the North (Sapa, Mai Chau), you will feel at least 8 or 9°C cooler. As the weather varies during April in mountain areas, you will have a chance to experience four seasons of Vietnam all in one day.
The temperature of the central area is a little bit higher than in the north, sudden rains may come and go quickly. The average temperature is around 28°C and it may reach 35°C at the end of this month. 
Heat and humidity would have stepped into southern Vietnam in April. It is the hottest month with a temperature of 33°C (91.4 °F) or higher most days. The showers will come strongly but stop quickly, so it shouldn't have much effect on your overall vacation.
Average Temperature in April
| Major City | Min. Temp. | Max. Temp. |
| --- | --- | --- |
| Sapa | 13ºC (55ºF) | 21ºC (69ºF) |
| Hanoi | 22ºC (71ºF) | 30ºC (86ºF) |
| Halong Bay | 22ºC (71ºF) | 30ºC (86ºF) |
| Hoi An | 23ºC (73ºF) | 30ºC (86ºF) |
| Ho Chi Minh | 26ºC (78ºF) | 35ºC (95ºF) |
| Mekong Delta | 26ºC (78ºF) | 35ºC (95ºF) |
| Phu Quoc Island | 24ºC (75ºF) | 34ºC (93ºF) |
Average Rainfalls in April
| Major Cities | Rainfall (mm) | Rainfall (in) |
| --- | --- | --- |
| Sapa | 180 | 7.0 |
| Hanoi | 32 | 1.2 |
| Halong Bay | 53 | 2.1 |
| Hoi An | 34 | 1.3 |
| Ho Chi Minh | 78 | 3.0 |
| Mekong Delta | 27 | 1.1 |
| Phu Quoc Island | 130 | 5.1 |
The Best Places to Visit in Vietnam in April
April still is one of the best months to visit northern Vietnam due to its cool and dry climate. If you can handle the heat, April is also a fantastic time to visit southern Vietnam.
In the beach destinations in the central region, you are almost guaranteed to have clear blue skies and calm seas, even if you do get the odd rain shower toward the end of the month.
1. Sapa

April is one of the driest times of the year and it makes a great time to visit Sapa. The climate is chilly and there are drizzles sometimes. In Sapa, it is still low season with fewer travelers, and you will avoid the crowd.
It is not a perfect time to see the beauty of lush green rice terraces paddies, but the weather makes trekking more interesting and you can visit a local market, experience the homestay, and participate in the daily lives of the locals.
Recommended Tours:
2. Hanoi

It is a suitable time to visit Hanoi.  The weather in April isn't wet and also is quite cool with an average temperature under 30°C, especially in the first part of the month.
The crowds of people are smaller than in January and March. You don't need to spend too much time waiting in line for the most visited attraction.
Hop on to a cyclo and explore what this city has to offer. Shopping is a fun activity you can indulge in when you feel hot in the daytime.
Recommended Tour:
3. Halong Bay

Kayaking in Halong Bay
Travel to Halong Bay in April, you can expect a cool and comfortable climate and no storms. Sea temperatures are high this time of year, making it an ideal time for swimming, snorkeling, and other marine activities.
With sudden rains, you will want to make sure to pack a raincoat, but do not expect to spend all your time indoors.
Recommended Tours:
4. Hoi An

April is the dry season in Hoi An so you can explore the beautiful place without any interruption from sudden rains and storms. It can be quite hot in the daytime, and the temperature will drop by a little at night.
There are many beaches in Hoi An where you can enjoy a sunbath in April. You can have a snorkeling experience, seeing different corals, starfish, and other underwater creatures.
The most popular activity is quite simple: just stroll around the Hoi An old town as sundown approaches.
Recommended Tours:
5. Nha Trang

Beaches in Nha Trang
April is one of the best months to visit Nha Trang, it is cool and dry. The average temperature here during this month ranges around 23ºC (73ºF) and 30ºC (86ºF).
Most days are sunny with a clear sky, so it's the best time to enjoy clear waters and coral-rich dive sites.
April is also one of the best months to go scuba diving in Nha Trang because of the high visibility in the sea and the warm sea temperatures. If are not knee with water activity, you can enjoy a cooking class, shop at a local market, or visit local villages.
Recommended Tour:
6. Ho Chi Minh

April is the last dry season in Ho Chi Minh city. Although this is the time when the city sees its hottest temperatures with highs around 35ºC (95ºF), it is still the most popular time to visit because of the lower levels of humidity which causes little rain.
You can have an exploration of Ho Chi Minh City's historic landmarks: Notre-Dame Cathedral Basilica of Saigon, Saigon Central Post Office, and Reunification Palace.
Try to arrange your tour in the morning, and avoid the afternoon heat by spending time in the air-conditioned shopping malls.
Recommended Tours:
What to Wear
Generally, it is hot in Vietnam in April. So, anything that can make you cool is recommended packing.
Shorts, sun hats, and sandals are always needed for an April trip. Umbrellas, sunglasses, swimsuits, and light summer clothes are often used on the beach and in the resorts.
Don't forget to carry raincoats as you may catch some sudden rain, especially in the southern region.
Thus, when visiting the northern mountain area, you will still be a little chilly in the evening, just remember to bring an extra layer.
Less Crowding and Cost
As April is still a high season for foreign visitors who take spring vacation. The cost of hotel and transportation is normally higher than in the following months, but costs less than during the peak season ( December - March).
If you will come at the end of April, you may expect crowds as that is the public holiday usually from 29 April to 2nd May. It is recommended to book your rooms in advance.
Monthly Weather and Travel Information for Vietnam
Learn about the weather in Vietnam for 12 months and find out the best places to visit each month.
Why Travel with Asia Highlights During the Pandemic
Tailor-made experience: All of your ideas/needs will be carefully considered to create your ideal trip.
Worry-free planning: Your 1:1 travel consultant in Asia will take all the uncertainty out of your planning, helping you navigate any travel restrictions. 
No-risk booking: 100% refund policy! (up to 14 days before departure)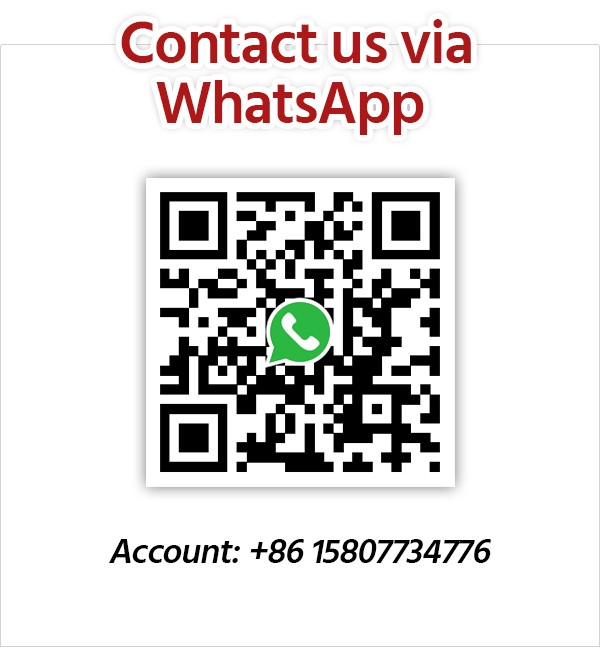 Get Inspired with Our Sample Itineraries
At Asia Highlights, we create your kind of journey — your dates, your destinations, at your pace. You can have any trip tailor made for your travel.
More Travel Ideas and Inspiration