Vietnam Weather in July: Overview
July climate data tells a similar story to June's with high precipitation and temperatures — summer and the rainy season reach their peak for most of Vietnam. Rainfall continues high in northern and southern Vietnam. But dry, sunny days are still the norm in Central Vietnam.
Hot temperatures prevail in most of Vietnam, except for some summer retreats. The average temperature keeps above 31°C (88°F) in the daytime.
Vietnam's Regional Weather 
These tables sow temperature and rainfall data for the most popular tourist areas:
| July Averages in… | Min. Temp | Max. Temp |
| --- | --- | --- |
| Hanoi | 26°C/79°F | 33°C/92°F |
| Sapa | 18°C/64°F | 24°C/75°F |
| Halong | 25°C/77°F | 31°C/88°F |
| Hoi An | 26°C/79°F | 35°C/95°F |
| Danang | 20°C/68°F | 28°C/82°F |
| Nha Trang | 25°C/77°F | 32°C/90°F |
| Da Lat | 18°C/65°F | 24°C/75°F |
| Ho Chi Minh City | 25°C/77°F | 32°C/90°F |
| Phu Quoc | 24°C/75°F | 32°C /90°F |
| July Averages in… | Rainfall (mm) | Rainy days |
| --- | --- | --- |
| Hanoi | 210 | 19 |
| Sapa | 480 | 28 |
| Halong | 201 | 15 |
| Hoi An | 21 | 11 |
| Danang | 30 | 8 |
| Nha Trang | 50 | 8 |
| Da Lat | 229 | 23 |
| Ho Chi Minh City | 290 | 26 |
| Phu Quoc | 290 | 19 |
From the table, you can see the best weather in July in is in central Vietnam (Danang, Hoi An, and Nha Trang), where sunny days and blue skies are perfect for a beach vacation. You're suggested to use sun protection, as the average temperature is above 32°C/90°F. Light showers in the afternoon may reduce the heat temporarily.
In northern Vietnam (Hanoi, Halong Bay, Sapa), and southern Vietnam (Da Lat, Ho Chi Minh City, Phu Quoc), your travel schedule will be highly affected by rainfall. Flight delays, difficulties on roads, and poor visibility might occur. When traveling to those areas, you're suggested to take rain gear, choose more indoor activities, and always have a "tour plan B" for each day.
Recommended Itinerary
What Our Customers Said
Vietnam & UAE FANTASTIC tour! Thank you Albee Ning!

Albee was INCREDIBLE. She arranged a 9-day private tour of both North and South Vietnam. No stone was left unturned: a private cruise up the Mekong; excellent hotel reservations; personal, caring tour guides;

More

Consumer, Jun 2020

We traveled with Asia Highlights…

My husband and I had an absolutely wonderful 5 1/2 week trip that was organized by the exceptional Ruby Zhao. We have traveled a lot and Ruby is the VERY BEST AGENT we have ever had!

More

Lurinda Smith Barton Barnwell, Mar 2020

We were.very satisfied with Asia…Four Great Weeks in China and Viet Nam

Asia Highlights was very efficient at advising us on what to see and the best routes to take, but they were also very flexible in integrating our own ideas in regard of travel destinations and accommodations.

More

Eva and Jim, Oct 2019

We were.very satisfied with Asia…Four Great Weeks in China and Viet Nam

During our four weeks in China and Viet Nam we experienced excellent guides and drivers who were employees of Asia. Highlights.

More

Eva and Jim, Oct 2019

Trip to Vietnam with Asia Highlights was well above expectations

My 12-day private trip to Vietnam was a very rewarding experience, and every day was fantastic, and well above expectations. My trip was perfectly well prepared and organized by Lissy Syoo from Asia Highlights,

More

cdietp, May 2019

Trip to Vietnam with Asia Highlights was well above expectations

In summary, every day, every hour, every moment that I spent in Vietnam was so beautiful and extraordinary. It was also a great educational experience for me. I was very fortunate to have all the guides I had.

More

cdietp, May 2019

Repeat Customer

We traveled with China Highlights in 2015 and were completely satisfied, so when they emailed that they now were arranging trips to SE Asia we didn't even consider looking at other tour companies.

More

Terry, Feb 2019

Repeat Customer

We spent three weeks in Cambodia, Laos and Vietnam. We were a group of six and had absolutely no issues whatsoever. It would be impossible to list everything we liked about our tour.

More

Terry, Feb 2019
The Best Places to Visit in Vietnam in July

Best Places to Go in Vietnam in July
Considering the rainfall and temperatures, central Vietnam and two summer retreats are recommended for July in Vietnam:
Central Vietnam: Hue, Hoi An, Nha Trang,
Summer retreats: Sapa, Da Lat
1. Nha Trang   
In July, Nha Trang is one of the top destinations for beach vacations. It is one of the driest cities in Vietnam as well.
Feel the cool sea breezes at sunset, step on the soft, white, sandy beaches in bare feet, and choose some water sports for fun in the sun...
To escape from the crowds, why not hop on a motorbike to Long Beach? There, you can see crystal, emerald waters and have a less-crowded view of the scenery. Find a local restaurant and treat yourself to a seafood feast. Like in all Vietnam's coastal cities, seafood will never disappoint you in Nha Trang.
Recommended Itinerary
2. Hue
In July, Hue is at the height of its summer. Because of the tropical climate, Hue is still dry and hot in July. You might experience some light showers in the afternoon, which rarely affect a trip.
Prosperous in Vietnam's history, this ancient city can tell us the stories hidden behind the relics. History lovers will put it in their bucket lists due to its huge complex of royal tombs, pagodas, and ruins.
Spend a day following the steps of the king of Vietnam inside Hue Citadel, and enjoy its exquisite architecture. Pay a visit to the atmospheric royal tombs and the iconic pagodas.
3. Hoi An
Influenced by the tropical climate, Hoi An in July is even hotter than in June with an average maximum temperature of 35°C (95°F) in the daytime. So early morning and late afternoon are more advisable for activities.
Famous for its cultural relics and historic buildings, Hoi An can bring you back to the ancient times of Vietnam. The Full Moon Lantern Festival is always attractive, which is usually held on the full moon days each month. 
Despite its history, tailoring a suit or ao dai ('long dress') is one of the top reasons to visit Hoi An. The ao dai is the national costume of Vietnam for women. Making an ao dai usually takes 1–2 days. Contact us for reputable shops and tailors if you'd like them to make you an ao dai or ao gam (the male version).   
Recommended Itinerary
4. Sapa  
Situated in the mountainous north, Sapa is usually 5–8°C (9–12°F) cooler than Hanoi. This summer retreat is perfect for escaping the heat of July (the hottest month), with colorful architecture, stunning rice terraces, and diverse minority culture.
Due to Sapa's persistent, heavy rainfall, hiking is not recommended. But you can visit a village, Sapa Market, chat with locals, and get a glimpse of rural life.
You can also have a cup of drink at Cafe in the Clouds and enjoy the mist winding around the valley.
Recommended Itinerary
5. Da Lat
Reputed as a summer retreat, Da Lat attracts travelers with its pleasant weather. Its average temperature is around 18°C (65°F), which is much cooler than most areas of Vietnam.
It features fresh air, beautiful waterfalls and lakes, and blooming flower gardens. This adorable city is the first choice for most Vietnamese couples to spend their honeymoons.   
Less Crowding and Cost
July is the off-season in most of Vietnam, when discounted hotels and flights are offered. Most attractions are less frequented.
However, July is Vietnamese students' summer holiday. Most families will flock to beaches. So don't expect any bargains in hotels or restaurants there. Due to the high demand, you're suggested to book your hotels one or two months in advance.
Recommended tours:
What to Wear in July in Vietnam
Sun protection: sunscreen, hat, sunglasses
When it rains: waterproof rain jacket, umbrella, rubber boots
Loose, breathable clothing that covers your knees and shoulders for cultural sensitivity and sun protection  
Light, quick-drying clothes for humid days
Swim shorts, bathing suit, and flip flops for a beach vacation
A warm layer or two of clothing for the cooler evenings in Northern Vietnam
Comfortable walking shoes
Insect repellent as mosquitoes are at their peak in the rainy summer.
The Best Southeast Asia Tour for First-timers
Monthly Weather and Travel Information for Vietnam
Learn about the weather in Vietnam for 12 months and find out the best places to visit each month.
Why Travel with Asia Highlights During the Pandemic
Tailor-made experience: All of your ideas/needs will be carefully considered to create your ideal trip.
Worry-free planning: Your 1:1 travel consultant in Asia will take all the uncertainty out of your planning, helping you navigate any travel restrictions. 
No-risk booking: 100% refund policy! (up to 14 days before departure)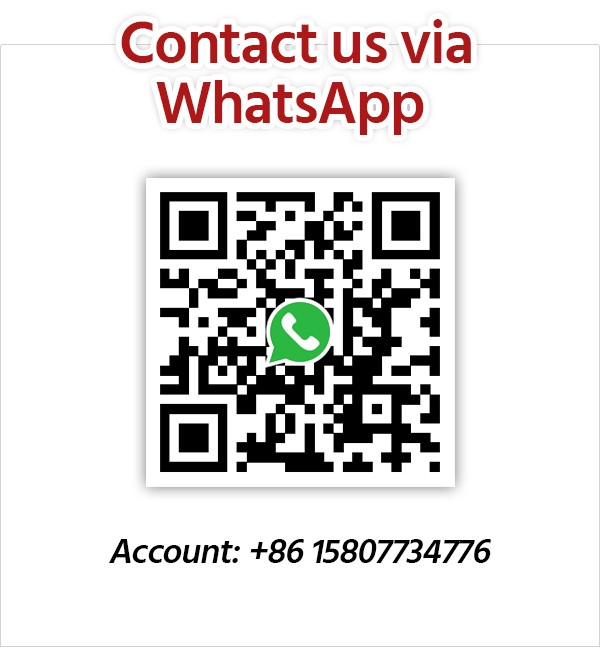 Get Inspired with Our Sample Itineraries
At Asia Highlights, we create your kind of journey — your dates, your destinations, at your pace. You can have any trip tailor made for your travel.
More Travel Ideas and Inspiration