The weather is nice and warm in March in Vietnam. March is the last month of the dry season and there is little rain throughout the country during this season. There is some drizzle in the north but it shouldn't prevent anyone from going outside and enjoying the spring weather.
Vietnam's Regional Weather in March
Vietnam is a long country and the weather in the north, south, and central regions are different.
The average temperature in northern Vietnam (Hanoi, Halong Bay, Nin Binh, Sapa) is around 19°C (66°F) in March, and even cooler in mountain areas (e.g. Sapa).
There is low rainfall, and despite drizzle occurring sometimes, you can still expect a lot of sunshine and blue skies throughout the day.
In central Vietnam (Hoi An, Da Nang, Hue, Nha Trang), the average temperature in March is 24°C (80°F). The coastal area is dry and has plenty of sunshine, it is excellent for beach relaxation.
The central highlands area (Da Lat) is a few degrees cooler, so it is a great time to hike and explore.
In southern Vietnam (Ho Chi Minh City, Mekong Delta, Phu Quoc, Mui Ne), it is warmer still with an average temperature of 30°C (86°F). The weather remains dry, which makes favorable conditions for water sports like diving and swimming, etc.
Average Temperatures in March
| Major City | Min. Temp. | Max. Temp. |
| --- | --- | --- |
| Sapa | 11°C (51°F) | 18°C (64°F) |
| Hanoi | 19°C (66°F) | 27°C (80°F) |
| Halong Bay | 19°C (66°F) | 27 °C (80°F) |
| Hoi An | 21°C (69°F) | 28°C (82°F) |
| Ho Chi Minh | 25°C (77°F) | 35°C (95°F) |
| Mekong Delta | 25°C (77°F) | 35°C (95°F) |
| Phu Quoc Island | 23°C (73°F) | 32°C (89°F) |
Average Rainfalls in March
| Major Cities | Rainfall (mm) | Rainfall (in) |
| --- | --- | --- |
| Sapa | 120 | 5  |
| Hanoi | 18 | 1  |
| Halong Bay | 36 | 1½ |
| Hoi An | 30 | 1 |
| Ho Chi Minh | 17 | ½ |
| Mekong Delta | 10 | ½ |
| Phu Quoc Island | 80 | 3 |
The Best Places to Visit in Vietnam in March
In March, the entirety of Vietnam experiences sunny days and little rainfall, making it a great month to visit.
Don't miss the following cities during your visit to Vietnam in March.
1. Sapa

The weather in Sapa in March is excellent for hiking. The daily temperature range averages 11 to 18 °C (52–64°F). Sapa enjoys more than 20 sunshine days in March.
It is slightly warmer weather than February's, but it is still Sapa's low season with few travelers, and you will avoid the high-season crowds.
It is not a perfect time to see the beauty of lush green rice terrace paddies (the paddies will be dry), but the weather makes outdoor activities more enjoyable and you can visit local families in their less-busy time and get to know the culture of ethnic minorities there.
Recommended Tours:
2. Halong Bay

March is one of the best months to visit Halong Bay. The weather in Halong Bay in March is very pleasant temperature-wise: it's getting warmer, but still not sticky hot.
The rainfall is still comparatively low and there are more hours of daily sunshine, which makes outdoor activities in Halong Bay much more doable.
During the daytime, sea temperatures are comfortable enough for swimming (for the serious swimmer) and as long as you pack a coat or jacket, you might enjoy this less crowded and more peaceful time of year.
Recommended Tours:
3. Hanoi

In March, the weather in Hanoi is mild — neither cold nor hot. You can enjoy bright sunshine most of the day in March. The daily average temperature is around 23°C (73°F). March is still in the dry season, and you are unlikely to meet any heavy rain during this time.
Some travelers prefer to visit Hanoi this time of year, and costs can be lower. Apart from the classic attractions in Hanoi, you can ride bicycles, eat outdoors, or rent a cyclo (a rickshaw you sit in the front of) to tour around the back lanes.
Recommended Tours:
4. Hoi An

In March, the weather in Hoi An is cool and dry, which makes Hoi An nice and comfortable for traveling. The average temperature is around 24°C (75°F) and has the lowest rainfall in the entire year.
The weather is comfortable for outdoor activities and beach sports. The ancient city of Hoi An is surrounded by charming countryside with interesting villages you can explore.
These villages can be reached easily by bike from Hoi An Ancient Town. You can take a bike to one of the villages to enjoy the beautiful countryside scenery and interact with the locals you meet along the way.  
Recommended Tours:
5. Da Lat

March is one of the best times to visit Da Lat due to its ideal weather. The average temperature is around 21°C (69°F), and it has no or little train. It is sunny during day time and cools in the evening.
Da Lat has the most gorgeous flowers and blossoms this month. You will have an amazing opportunity to enjoy the coffee flower season.
Its temperate climate and fertile soil have earned Da Lat the name "city of eternal spring", which is exemplified in March. It attracts many couples to enjoy private holidays, honeymoons, or take wedding pictures.
6. Mui Ne

March is a hot time for sunbathing in Mui Ne (east of Ho Chi Minh City) with very warm sea temperatures. The average temperature in Mui Ne in March is 27°C (84°F).
This cape-town offers 14 km (9 miles) of sandy beaches with rock-free and beautiful waters. Mui Ne Beach is known for having strong winds, which makes it a perfect location for kitesurfing.
You can easily extend your Mui Ne trip to Phan Thiet, 15 km (10 miles) away, to enjoy the Red Dunes, which is a unique natural landscape.
What to Wear
March is between the cool and hot seasons in Vietnam, you are suggested to wear light clothing. It's warm/hot in the daytime, but the temperature in the evening is lower.
In northern areas (Hanoi, Halong Bay, Nin Binh, Sapa), you will still feel a little cool in the evening, so bring an extra layer. Generally, shorts, light trousers, T-shirts, light long-sleeve clothes, sandals, and hats are worn.
Rainy days are fewer than 8 everywhere, and any rain doesn't last long. So, it usually isn't necessary to take rain gear with you. A very light raincoat could be kept at the ready in your day bag on cloudy days.
March is also good for water activities in southern Vietnam, so do not forget to bring swimwear. It is wise to wear long sleeves during the day to prevent sunburn when you are not deliberately sunbathing.
Crowding and Cost
March is the month when the high travel season tails off, although it is still crowded in some big tourist cities, like Hanoi, Halong Bay, Hoi An, and Ho Chi Minh City. 
You can still see some long lines in their tourist attractions. But crowds are becoming smaller and smaller. Many hotels still use the high season rate throughout March, while others begin to offer deals to attract more bookings.
So, it is a mixed-price month, when any savings depend on where you are going and what you want to do in Vietnam.
Monthly Weather and Travel Information for Vietnam
Learn about the weather in Vietnam for 12 months and find out the best places to visit each month.
Why Travel with Asia Highlights During the Pandemic
Tailor-made experience: All of your ideas/needs will be carefully considered to create your ideal trip.
Worry-free planning: Your 1:1 travel consultant in Asia will take all the uncertainty out of your planning, helping you navigate any travel restrictions. 
No-risk booking: 100% refund policy! (up to 14 days before departure)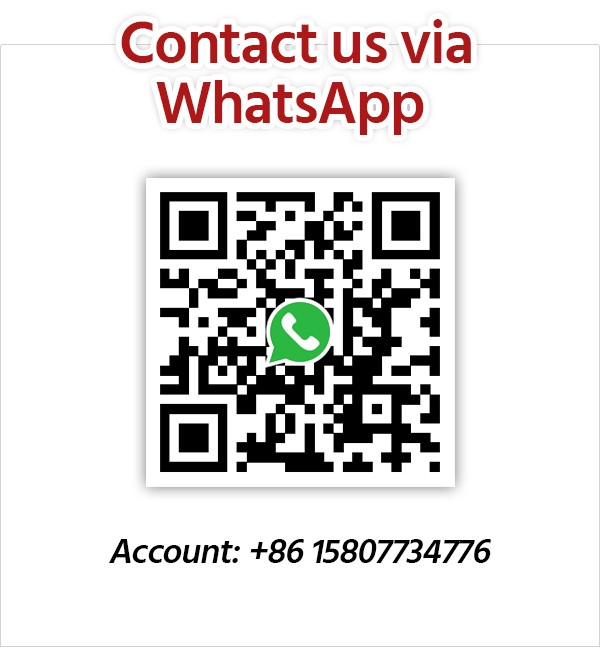 Get Inspired with Our Sample Itineraries
At Asia Highlights, we create your kind of journey — your dates, your destinations, at your pace. You can have any trip tailor made for your travel.
More Travel Ideas and Inspiration