The weather is cool and comfortable in February in Vietnam. It is the dry season, and there is practically no rain throughout the country during February. It makes February one of the best times to visit all areas of Vietnam.
With a typical subtropical spring (north) or tropical dry (south) climate, most days of February are sunny days and very suitable for enjoying blossoms or water sports.
Vietnam's Regional Weather  
Vietnam is a long country and the weather in the north, south, and central regions are different.
The average temperature in northern Vietnam (Hanoi, Halong Bay, Sapa) is around 16°C (60°F), and even cooler in mountain areas (e.g. Sapa). There is low rainfall, but sometimes there is a persistent drizzle.
You can expect plenty of sunshine and clear blue skies throughout the day, while the moist winds are the only thing to make you feel cold.
In central Vietnam, (Hoi An, Da Nang), the average temperature in February remains at 22°C (72°F).
The coastal area is dry and mild and you can enjoy comfortable weather with only light sprinklings of rain. The central highlands area (Da Lat) is a few degrees cooler.
In southern Vietnam (Ho Chi Minh City, the Mekong Delta), there always is good weather throughout February. The average temperature is about 27°C (80°F), which makes February an ideal month for travel.
You can enjoy warm weather in southern Vietnam with little or no rain.
Just take a look at the weather details of each area below.  
Average Temperatures in February
| Vietnam City | Min. Temp. | Max. Temp. |
| --- | --- | --- |
| Sapa | 6ºC (42ºF) | 12ºC (53ºF) |
| Hanoi | 16ºC (60ºF) | 23ºC (73ºF) |
| Halong Bay | 16ºC (60ºF) | 23ºC (73ºF) |
| Hoi An | 20ºC (68ºF) | 26ºC (78ºF) |
| Ho Chi Minh | 23ºC (73ºF) | 34ºC (93ºF) |
| Mekong Delta | 23ºC (73ºF) | 33ºC (91ºF) |
| Phu Quoc Island | 23ºC (73ºF) | 31ºC (88ºF) |
Average Rainfall in February
| Vietnam City | Rainfall (mm) | Rainfall (in) |
| --- | --- | --- |
| Sapa | 70 | 3 |
| Hanoi | 7 | 0 |
| Halong Bay | 15 | ½ |
| Hoi An | 32 | 1 |
| Ho Chi Minh | 10 | ½ |
| Mekong Delta | 4 | 0 |
| Phu Quoc Island | 36 | 1½ |
What Our Customers Said
Vietnam & UAE FANTASTIC tour! Thank you Albee Ning!

Albee was INCREDIBLE. She arranged a 9-day private tour of both North and South Vietnam. No stone was left unturned: a private cruise up the Mekong; excellent hotel reservations; personal, caring tour guides;

More

Consumer, Jun 2020

We traveled with Asia Highlights…

My husband and I had an absolutely wonderful 5 1/2 week trip that was organized by the exceptional Ruby Zhao. We have traveled a lot and Ruby is the VERY BEST AGENT we have ever had!

More

Lurinda Smith Barton Barnwell, Mar 2020

We were.very satisfied with Asia…Four Great Weeks in China and Viet Nam

Asia Highlights was very efficient at advising us on what to see and the best routes to take, but they were also very flexible in integrating our own ideas in regard of travel destinations and accommodations.

More

Eva and Jim, Oct 2019

We were.very satisfied with Asia…Four Great Weeks in China and Viet Nam

During our four weeks in China and Viet Nam we experienced excellent guides and drivers who were employees of Asia. Highlights.

More

Eva and Jim, Oct 2019

Trip to Vietnam with Asia Highlights was well above expectations

My 12-day private trip to Vietnam was a very rewarding experience, and every day was fantastic, and well above expectations. My trip was perfectly well prepared and organized by Lissy Syoo from Asia Highlights,

More

cdietp, May 2019

Trip to Vietnam with Asia Highlights was well above expectations

In summary, every day, every hour, every moment that I spent in Vietnam was so beautiful and extraordinary. It was also a great educational experience for me. I was very fortunate to have all the guides I had.

More

cdietp, May 2019

Repeat Customer

We traveled with China Highlights in 2015 and were completely satisfied, so when they emailed that they now were arranging trips to SE Asia we didn't even consider looking at other tour companies.

More

Terry, Feb 2019

Repeat Customer

We spent three weeks in Cambodia, Laos and Vietnam. We were a group of six and had absolutely no issues whatsoever. It would be impossible to list everything we liked about our tour.

More

Terry, Feb 2019
The Best Places to Visit in Vietnam in February

There is generally nice weather throughout Vietnam in February, and it is an ideal time to visit the whole country, especially for outdoor and water activities. Don't fail to consider the following cities for your visit to Vietnam in February.
Vietnamese New Year falls between late January and late February (January 22nd in 2023. If you are traveling to Vietnam at that time or up to 2 weeks after, you'll feel the festival atmosphere and see beautiful decorations and flowers everywhere.
1. Hanoi

It is still dry in February in Hanoi with very low rainfall. The city becomes colorful with spring blossoms. Apart from visiting the historic sites in Hanoi on foot, taking a cyclo (rickshaw) is a good way to travel through the streets and back lanes.
The cooler weather of this time also brings out an abundance of street food in Hanoi. While the city has street food all year round, it is during this period that the city's streets seem to fill with carts, shops, and stalls, all selling delicious treats.
Recommended Tours:
2. Halong Bay

It is mild and quite dry in February, which is considered a good time to travel to Halong Bay. With low rainfall and no storms or monsoon unpredictability, there is zero chance of cruise cancellations.
Sometimes, the temperature drops at night, and you can feel a bit little cold in the bay. During the daytime, temperatures remain comfortable enough as long as you pack a coat or jacket. You might enjoy this less crowded and more peaceful time of year.
Vietnamese New Year is celebrated in late January or early/mid- February and some cruise lines suspend their services for the New Year holiday, so (contact us to) check availability before you depart.
Recommended Tour:
3. Hoi An

The weather in Hoi An in February is typically mild with moderate temperatures, which is good for outdoor activities. There are many interesting villages surrounding the ancient city of Hoi.
These villages can be reached easily by bike from Hoi An Ancient Town. You can take a bike to one of the villages to enjoy the beautiful countryside scenery and interact with the locals you meet along the way.
If you come during Vietnamese New Year, which usually falls between late January and mid-February, streets and lanes will be decorated with lanterns — the traditional cultural symbol of this ancient town.
Recommended Tour:
4. Da Lat

February is one of the best months of the year to visit Da Lat, as the weather is pleasant. It is usually sunny during the daytime and cool in the evening.
February is a time to view its beautiful flower blossoms and walk in the streets. You can smell the pines, see the flowers, breathe the fresh air, and drink in the stunning pastoral scenery.
Apart from sedately enjoying flowers blooming, February is a good time to enjoy some outdoor activities, such as hiking, biking, and kayaking.
Many people go to Da Lat in February and the hotel rooms will be in high demand, especially during the Vietnamese New Year period. You should book a tour at least 2 months in advance.
5. The Mekong Delta

The Mekong Delta is a river delta in the south of Vietnam, around a 2–3-hour drive from Ho Chi Minh City. The Mekong Delta is heavily affected by the weather because boating is the main form of transportation there.
So, February is a great time to visit the area because the weather is warm and stable, and the water levels are at their lowest. This season is excellent for outdoor activities such as cycling, hiking, and experiencing the local culture.
Taking a boat to the floating markets, expect an intimate atmosphere with vendors selling fruit, vegetables, and gift items from stand-up rowboats.
6. Phu Quoc Island

Phu Quoc island is one of the top travel destinations for February in Vietnam due to its comfortable weather, which is not so humid nor too hot.
You can enjoy sun-kissed beaches, a beautiful natural environment, fresh seafood, a relaxed atmosphere, and fantastic scuba diving and snorkeling.
February is also the harvest season for peppers in Phu Quoc. You can see ripe peppers growing on Phu Quoc Island and see how they go from growing on a tree to being taken to a factory and being processed into the pepper that we know on our kitchen tables!
Crowding and Costs
Vietnam experiences its greatest tourist inflow in January and February. More tourists tend to travel during these months as they are the ideal months for travel.
Vietnamese New Year is celebrated nationwide in January or February. It is the country's most important holiday.
If you are planning a last-minute tour, air tickets will be hard to find, and hotels and resorts will probably be fully booked and most costly on the festival holiday dates, so make sure to double-check at least 3 months before.
What to Wear in February in Vietnam
It is recommended to wear trousers, T-shirts, and either sun protection or a light warmer layer depending on if the sun is out or if it's a cloudy day (less likely).
If you will travel to northern Vietnam, you should bring warm clothes as it can be quite cool outside in the evening or out on Halong Bay when the sun is in.
If you will want to try some water sports, don't forget a swimsuit.
Monthly Weather and Travel Information for Vietnam
Learn about the weather in Vietnam for 12 months and find out the best places to visit each month.
Why Travel with Asia Highlights During the Pandemic
Tailor-made experience: All of your ideas/needs will be carefully considered to create your ideal trip.
Worry-free planning: Your 1:1 travel consultant in Asia will take all the uncertainty out of your planning, helping you navigate any travel restrictions. 
No-risk booking: 100% refund policy! (up to 14 days before departure)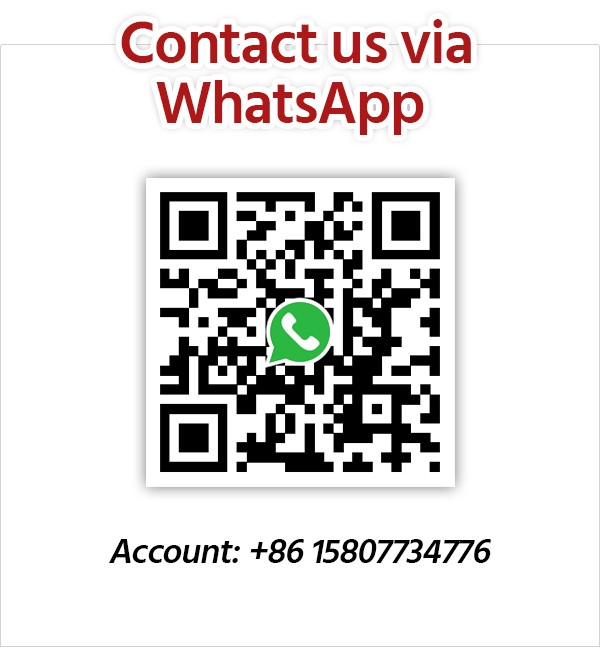 Get Inspired with Our Sample Itineraries
At Asia Highlights, we create your kind of journey — your dates, your destinations, at your pace. You can have any trip tailor made for your travel.
More Travel Ideas and Inspiration