Vietnam Weather in September: Overview
September marks the transition of seasons — from wet to drier (for most of Vietnam) and hot to cooler — as the average daily high temperature of most areas falls to 31°F (88°F).
It is the tail end of hot and humid rainy season in Northern and Southern Vietnam, while Central Vietnam enters the height of its extremely torrential rainy season.
Typhoons are likely to affect coastal trips to Da Nang or Nha Trang this month. You're suggested to visit drier Phu Quoc in the south, Koh Samui in Thailand, or Bali in Indonesia instead.
A 2-Week Vacation including Peaceful Vietnam and Colorful Thailand
Vietnam's Regional Weather 
In September, the rainfall in Vietnam's North and South is high to very high, but decreasing and less frequent by the end of the month.
On the contrary, rainfall increases dramatically in Central Vietnam in September — from moderate to very high. You are likely to experience afternoon downpours in Hoi An, Da Nang, Nha Trang, etc.  
Average Temperatures of the Most Popular Tourist Areas in September  
| Vietnam City | Min. Temp | Max. Temp |
| --- | --- | --- |
| Hanoi | 25°C/77°F | 31°C/88°F |
| Sapa | 16°C/61°F | 23°C/73°F |
| Halong | 24°C/75°F | 31°C/88°F |
| Hoi An | 24°C/75°F | 31°C/88°F |
| Danang | 24°C/75°F | 32°C/90°F |
| Nha Trang | 24°C/75°F | 30°C/86°F |
| Da Lat | 17°C/63°F | 24°C/75°F |
| Ho Chi Minh City | 24°C/75°F | 30°C/86°F |
| Phu Quoc | 24°C/75°F | 30°C/86°F |
Average Rainfall of the Most Popular Tourist Areas in September 
| Vietnam City | Rainfall (mm) | Rainy days |
| --- | --- | --- |
| Hanoi | 160 | 14 |
| Sapa | 192 | 22 |
| Halong | 190 | 14 |
| Hoi An | 155 | 20 |
| Danang | 312 | 18 |
| Nha Trang | 150 | 21 |
| Da Lat | 280 | 23 |
| Ho Chi Minh City | 327 | 21 |
| Phu Quoc | 258 | 17 |
The Best Places to Visit in Vietnam in September

In September, the best places to go shift from Central Vietnam to Northern Vietnam. (Southern Vietnam experiences its wettest month.)
In the north, it rains less and less and sunny days are more common, especially in late September. Autumn starts as well. You can see the Northern Highlands at their most picturesque in late September.
Here are the recommended cities for September:
Northern Vietnam: Hanoi, Sapa, Ninh Pinh, Mu Cang Chai
Central Vietnam: Hoi An
Recommended Itinerary
1. Hanoi
In September, you can encounter the beginning of autumn in Hanoi. "Milk Flowers" on blackboard or devil's trees begin to bloom in the streets. The sweet perfume symbolizes the arrival of autumn. The trees' leaves become yellow as well.
If your schedule permits, visit Hanoi on September 2 (Vietnam National Day). The city will be well decorated with flowers. You would have chances to see the parades, fireworks at Ba Dinh Square, and boat races on Hoan Kiem Lake.
For rest of September, it's good to explore this ancient city with cooler weather. As a thousand-year-old city, Hanoi carries temples, colonial architecture, and an old quarter. No matter whether you are wandering inside the Old Quarter or having a cup of coffee at a street shop, you can enjoy the real Vietnam.
Recommended Itinerary
2. Ninh Binh
For an awesome karst landscape, Halong Bay is always the first choice in Vietnam. But in September, it might be affected by typhoons, during which bay cruises are canceled. Then, Ninh Binh is a perfect karst alternative.
Ninh Binh offers a perfect combo of hiking, boating, (on a smaller boat), and biking in a more peaceful way.
Rice is ready for harvest in September. The endless rice paddies are golden. Take a boat to admire Tam Coc, the 'Halong among the rice paddies'. Or cycle along the rural roads and say hi to the working locals.
The Trang An Landscape Complex is also a good choice. Caves are the must-visit in Trang An. What could be more exciting than taking a boat through a narrow and deep cave?

Karst Landscape in Tam Coc
3. Sapa  
Away from the hot weather, there is also less rainfall in Sapa. The top highlight, hiking (from moderate to challenging), is coming back into season. Trekking in Sapa, you can follow rugged paths, hike through mountain villages, and discover the green rice terraces as they turn yellow.
Find a home stay to get away from the hustle and bustle, and be a Sapa local for a day. The slow-paced life is the perfect escape for all travelers.
Our clients usually stay 2–3 nights for hiking and to get a full experience of the area. We can customize a Sapa tour for your schedule and interests.
Wanna explore the best Sapa? You can see  the Top 8 Things to Do in Sapa for more info. 
Recommended Itinerary
4. Mu Cang Chai
Like Sapa, Mu Cang Chai is also a paradise for hiking and motorbiking featuring amazing terraced fields and minority culture, but it is less touched by travelers.
It is ready for harvest after mid-September. The golden waves of tiered paddies wind round the mountains and create a majestic picture.
Its sheer rice terraces were cultivated by the Black Hmong over centuries. Scattered with minority villages, you can get many glimpses of local life. 

Mu Cang Chai in September
5. Hoi An
Although its rainfall increases in September, Hoi An's tours are less affected by the afternoon downpours, due to the attractive inside options. When visiting (with us), to escape the rain, you will have the flexibility to visit historic sites, join in a cooking class, browse a local market, or go to a tailor for an ao dai dress or suit. If it's raining, you can stop at a café, have a cup of Vietnamese coffee, and listen to the musical pitter-patter of the raindrops.
Vietnam's Mid-Autumn Festival is held on the 15th of the 8th lunar calendar (always a full moon day) — September 10 in 2022 — making the monthly Full Moon Lantern Festival celebrations the largest of the year. Local kids will carry their lanterns in parades or wear a mini lion costume for lion dances. Celebrating the festival with locals will bring you unforgettable memories. 
What are the must-sees in Hoi An? Read our article Top 8 Things to Do in Hoi An and put them on your bucket list.
Recommended Itinerary
Less Crowds and Costs
September is in the low season, as Vietnamese students go back to school after their summer holidays, and beaches are less popular due to the increase in rainy days. Thus, you can enjoy a more tranquility at the attractions, with no long queues.
Likewise, flights and hotels are at their lowest in September. You can visit Vietnam with a lower budget.
See more about How to Plan a Vietnam Travel >>>
Recommended Itinerary
What to Wear in September
Sun protection: sunscreen, hat, sunglasses
Waterproofs: rain jacket or raincoat, umbrella, rubber boots… suiting the temperature
Loose, breathable clothing that covers your knees and shoulders for cultural sensitivity and sun protection  
Light, quick-drying wear for humid days
Layers of clothing, maybe a hoodie, for the cooler evenings in Northern Vietnam
Comfortable walking shoes
Insect repellent if hiking activities are arranged.
Monthly Weather and Travel Information for Vietnam
Learn about the weather in Vietnam for 12 months and find out the best places to visit each month.
Why Travel with Asia Highlights During the Pandemic
Tailor-made experience: All of your ideas/needs will be carefully considered to create your ideal trip.
Worry-free planning: Your 1:1 travel consultant in Asia will take all the uncertainty out of your planning, helping you navigate any travel restrictions. 
No-risk booking: 100% refund policy! (up to 14 days before departure)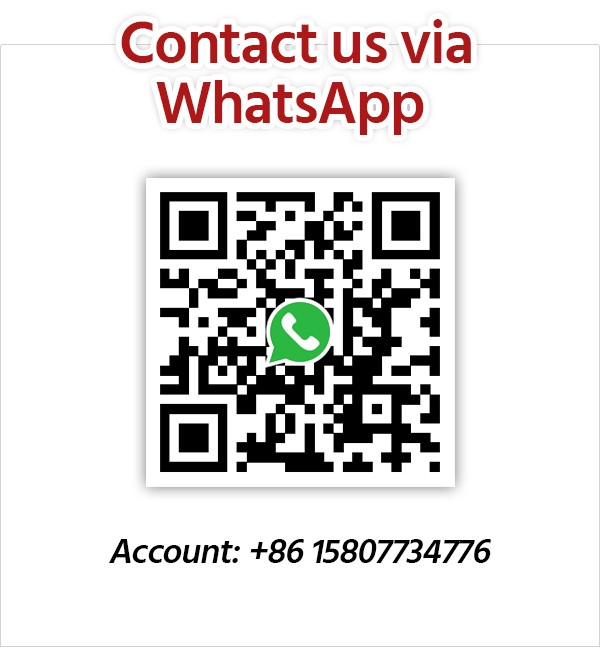 Get Inspired with Our Sample Itineraries
At Asia Highlights, we create your kind of journey — your dates, your destinations, at your pace. You can have any trip tailor made for your travel.
More Travel Ideas and Inspiration