Vietnam Weather in May: Overview
May is a transition period in Vietnam: spring to summer in the north, dry season to wet season in the south, and warm weather to hot in the center.
Northern Vietnam (Hanoi, Halong Bay, Sapa): Influenced by the monsoon season, northern Vietnam becomes hot and humid in May, as summer begins. Rainfall is more frequent as well. Travelling in May, you'd better be flexible and carefully select your destinations. For example, outdoor activities are only suitable on a few sunny days.  
Central Vietnam (Danang, Hoi An, Nha Trang): You can enjoy the dry and sunny central coast of Vietnam in May. However, the Central Highlands are not suggested due to heavy downpours. 
Southern Vietnam (Ho Chi Minh City, Phu Quoc): Southern Vietnam becomes wet and humid from May. The increasing rainfall cools down the temperature in the south a little bit. A flexible travel plan is less affected by the typically afternoon downpours. Check the daily weather forecast, do outdoor activities in the morning and bring rain gear just in case.
You Might Want to Know
What Our Customers Said
Vietnam & UAE FANTASTIC tour! Thank you Albee Ning!

Albee was INCREDIBLE. She arranged a 9-day private tour of both North and South Vietnam. No stone was left unturned: a private cruise up the Mekong; excellent hotel reservations; personal, caring tour guides;

More

Consumer, Jun 2020

We traveled with Asia Highlights…

My husband and I had an absolutely wonderful 5 1/2 week trip that was organized by the exceptional Ruby Zhao. We have traveled a lot and Ruby is the VERY BEST AGENT we have ever had!

More

Lurinda Smith Barton Barnwell, Mar 2020

We were.very satisfied with Asia…Four Great Weeks in China and Viet Nam

Asia Highlights was very efficient at advising us on what to see and the best routes to take, but they were also very flexible in integrating our own ideas in regard of travel destinations and accommodations.

More

Eva and Jim, Oct 2019

We were.very satisfied with Asia…Four Great Weeks in China and Viet Nam

During our four weeks in China and Viet Nam we experienced excellent guides and drivers who were employees of Asia. Highlights.

More

Eva and Jim, Oct 2019

Trip to Vietnam with Asia Highlights was well above expectations

My 12-day private trip to Vietnam was a very rewarding experience, and every day was fantastic, and well above expectations. My trip was perfectly well prepared and organized by Lissy Syoo from Asia Highlights,

More

cdietp, May 2019

Trip to Vietnam with Asia Highlights was well above expectations

In summary, every day, every hour, every moment that I spent in Vietnam was so beautiful and extraordinary. It was also a great educational experience for me. I was very fortunate to have all the guides I had.

More

cdietp, May 2019

Repeat Customer

We traveled with China Highlights in 2015 and were completely satisfied, so when they emailed that they now were arranging trips to SE Asia we didn't even consider looking at other tour companies.

More

Terry, Feb 2019

Repeat Customer

We spent three weeks in Cambodia, Laos and Vietnam. We were a group of six and had absolutely no issues whatsoever. It would be impossible to list everything we liked about our tour.

More

Terry, Feb 2019
Average Temperatures of the Most Popular Tourist Areas in May
| Vietnam Area | Min. Temp | Max. Temp |
| --- | --- | --- |
| Hanoi | 25°C/77°F | 35°C/94°F |
| Sapa | 19°C/66°F | 30°C/86°F |
| Halong | 25°C/77°F | 30°C/86°F |
| Hoi An | 25°C/77°F | 31°C/88°F |
| Danang | 25°C/77°F | 32°C/89°F |
| Nha Trang | 26°C/79°F | 32°C/89°F |
| Da Lat | 17°C/63°F | 26°C/79°F |
| Ho Chi Minh City | 27°C/81°F | 35°C/94°F |
| Phu Quoc | 29°C/84°F | 31°C/88°F |
Average Rainfall of the Most Popular Tourist Areas in May
| Vietnam Area | Rainfall (mm) | Rainy days |
| --- | --- | --- |
| Hanoi | 133 | 7 |
| Sapa | 206 | 19 |
| Halong | 156 | 16 |
| Hoi An | 86 | 6 |
| Danang | 63 | 3 |
| Nha Trang | 72 | 8 |
| Da Lat | 387 | 28 |
| Ho Chi Minh City | 157 | 12 |
| Phu Quoc | 157 | 22 |
The 6 Best Places to Visit in Vietnam in May
Generally speaking, you can visit most of Vietnam in May without too much rainy disruption, especially before mid-May. Sunny days are guaranteed in central coastal cities. Afternoon showers are less disruptive in northern and southern areas in early/mid-May.  
Here are the recommended cities:
Northern Vietnam: Hanoi, Halong Bay, Sapa
Central Vietnam: Hoi An, Nha Trang 
Southern Vietnam: Mekong Delta 
1. Hanoi
Hanoi is warm and experiences moderate afternoon rainfall in May. The blooming Phoenix flowers signal the beginning of summer in Hanoi. These striking red flowers brighten the city.
Travelling in May, street food is the top highlight of Hanoi. You can always taste the most authentic food in open-air markets at the lowest prices in May. The Old Quarter is an ideal place to go.
Randomly select a vendor, order a bowl of pho (rice noodles with chicken or beef) or bun ca (fish noodle soup) and then have it sitting on a plastic stool like the locals.
On May 19, some ceremonial activities will be held to celebrate President Ho Chi Minh's birthday at Ho Chi Minh Mausoleum.
Recommended Itinerary
2. Halong Bay
Visiting Halong Bay is more price-wise in May — the low season. You can enjoy a more peaceful karst seascape at a better price. Even on the rainy days, dreamy Halong Bay won't lose its charm.
The sea temperature reaches 27°C (81°F), which is perfect for water activities, like swimming and kayaking.
You can also take a journey into the local floating lifestyle as you float past its floating villages and floating school.
More Information about
3. Sapa
Rainfall is increasing in May, so outdoor adventure is not the top reason for visiting Sapa. But you can still enjoy the watery rice terraces, charming minority culture, and rustic life.
In the planting season, it's wonderful to capture a picture of a working scene in the rice terraces. Instead of modern machines, they still use the century-old farming method: their hands and buffalo.   
More Information about
4. Hoi An
At its best time, Hoi An offers an abundance of photo opportunities and a richness of history for all travelers. Embracing traditional culture and foreign influence, Hoi An will satisfy your appetite for culture and architecture.
When night falls, you can stroll inside the ancient town, hang out in the lantern-lit streets, and encounter newly-weds in ao dai (traditional Vietnamese costume) or listen to folk songs in a riverside café...
You Might Like
5. Nha Trang 
Nha Trang is popular for its white sandy beaches and clean seawater. Unlike Mui Ne and Phu Quoc, Nha Trang is a perfect combo of bustling city life and relaxing beach atmosphere.
Cycle along the coastal road, hike to the Ba Ho Waterfalls or hop on a cruise for a 4-island tour. If you just want a laid-back day, book a beach hotel, enjoy the sunsets/sunrises from your balcony or lie idly on a beach and sunbathe.
Recommended Itinerary
6. The Mekong Delta
The Mekong Delta sees the change from dry season to wet season in May. So, you're suggested to visit it in early/mid-May for less rainfall.
You can get a taste of its ancient riverside lifestyle. Take a boat trip, visit a floating market (Cai Rang or Cai Bei), and pick up seasonal fruits in a local fruit garden. As a "rice bowl of Vietnam", fresh fruits and vegetables are bonuses for foodies.  You can try plenty of tasty food and drinks here.
Recommended Itinerary
Crowds and Costs in the Medium Range
May starts the low season for visits to northern Vietnam and southern Vietnam. You can avoid crowds and enjoy excellent travel deals.
However, things are different in central Vietnam: crowds and costs increase but not to their peak as yet.
In general, May is fine to travel throughout Vietnam with fewer crowds and favorable deals.
You Might be Interested in
What to Wear in May
Sun protection: sunscreen, hat, sunglasses
Waterproof rain jacket or raincoat, umbrella, rubber boots, and light, quick-drying wear should be brought.
Loose, breathable clothing that covers your knees and shoulders for cultural sensitivity and sun protection  
Swim shorts, bathing suits, and flip flops for a beach vacation
Comfortable walking shoes
Insect repellent if hiking activities are arranged
Monthly Weather and Travel Information for Vietnam
Learn about the weather in Vietnam for 12 months and find out the best places to visit each month.
Why Travel with Asia Highlights During the Pandemic
Tailor-made experience: All of your ideas/needs will be carefully considered to create your ideal trip.
Worry-free planning: Your 1:1 travel consultant in Asia will take all the uncertainty out of your planning, helping you navigate any travel restrictions. 
No-risk booking: 100% refund policy! (up to 14 days before departure)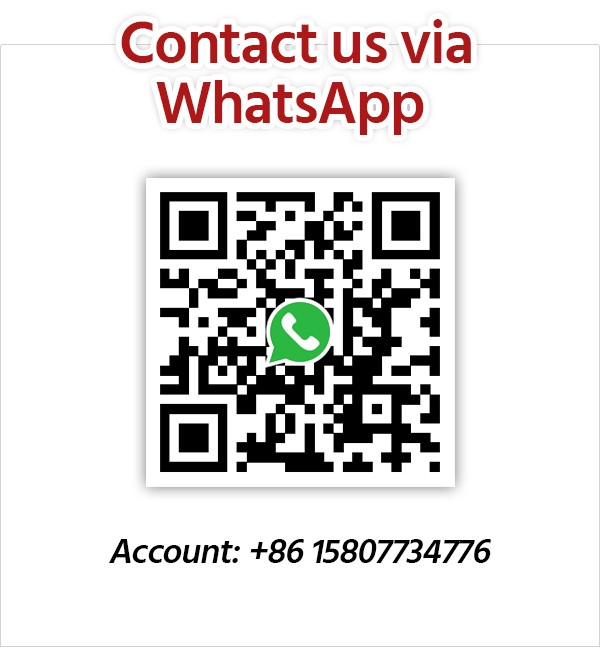 Get Inspired with Our Sample Itineraries
At Asia Highlights, we create your kind of journey — your dates, your destinations, at your pace. You can have any trip tailor made for your travel.
More Travel Ideas and Inspiration