Vietnam's weather in January is generally mild/warm and dry. January is the heart of the dry season in Vietnam, and you can expect just 8–10 days with a little rain in January, but it is a bit rainier in central Vietnam, and cooler further north.
The pleasant climate makes January one of the best months to travel to Vietnam.
Vietnam Regional Weather in January
Vietnam is a long country and the weather in the north, south, and central regions are different.
In northern Vietnam, January is one of the driest months of the year, and northern Vietnam will remain quite cool with an average temperature of 17°C (63°F). 
Sapa, up in the mountains is 7°C (12°F) colder on average. The north has the least rainfall in January and occasional misty fog. There is plenty of sunshine and clear sky, especially in coastal areas around Halong Bay.
It is not too hot nor not too cold in central Vietnam, but much warmer than in the North, especially in the second half of January and the temperature is around 23°C (73°F) on average.
It is quite pleasant to visit some beach destinations in Central Vietnam during this month, such as Nha Trang.
The weather in southern Vietnam is very pleasant and dry with an average daily high of 30°C (86°F), but at night, the temperature may drop to 20°C (68°F). The Mekong Delta enjoys great conditions, with blue skies and little rain.
Just take a look at the weather details of each area below.  
Average Temperatures in Vietnam in January
| Major City | Min. Temp. | Max. Temp. |
| --- | --- | --- |
| Sapa | 4°C (39°F) | 16°C (60°F) |
| Hanoi | 14°C (57°F) | 21°C (70°F) |
| Halong Bay | 14°C (57°F) | 20°C (69°F) |
| Da Nang | 20°C (68°F) | 25°C (77°F) |
| Hoi An | 20°C (68°F) | 25°C (77°F) |
| Ho Chi Minh | 22°C (71°F) | 32°C (89°F) |
| Mekong Delta | 22°C (71°F) | 31°C (88°F) |
Average Rainfalls in Vietnam in January
| Major Cities | Rainfall (mm) | Rainfall (in) |
| --- | --- | --- |
| Sa Pa | 9 | 0 |
| Hanoi | 13 | ½ |
| Halong Bay | 17 | ½ |
| Da Nang | 45 | 2 |
| Hoi An | 45 | 2 |
| Ho Chi Minh | 4 | 0 |
| Mekong Delta | 7 | 0 |
The Best Places to Visit in Vietnam in January

January is one of the best months to visit Vietnam. Beaches in central or south Vietnam always provide warm breezes and pleasant sunshine.
In northern Vietnam, the weather conditions are also quite good for travel, especially in Halong Bay, where there's almost no rain in January. Vietnamese New Year falls between late January and mid-February, and Vietnam is quite busy during this period.
We recommend booking hotels and transportation 3 months before as there can be lots of travelers from Europe and the US spending their holidays in Vietnam.
1. Phu Quoc Island

Phu Quoc is the largest island city in  Vietnam, about 1 hour by flight from Ho Chi Minh city. It is also one of Vietnam's top tourist destinations in January. It is dry and warm in January, with a temperature around 25–28°C (77–84°F).
There are all kinds of things that can be done there: from enjoying Phu Quoc's beautiful beaches to renting a kayak to go to nearby Fingernail Island to the magic of nature at Phu Quoc National Park.
>> Read more about Things to do on Phu Quoc Island
Recommended Tours:
2. The Mekong Delta

The Mekong Delta is a river delta in the south of Vietnam, around a 2–3-hour drive from Ho Chi Minh City. The Mekong Delta is heavily affected by the weather because boating is the main form of transportation there.
January is a great time to visit the area because it is cool and the water is at its most stable. This season is excellent for outdoor activities such as cycling, hiking, and experiencing the local culture.
Taking a boat to the floating markets, expect a cozy atmosphere with vendors selling fruit, vegetables, and gift items from stand-up rowboats.
Recommended Tours:
3. Nha Trang

Nha Trang, the most popular and well-known seaside resort town in Vietnam, is famous for its white sandy beaches and clean sea. January is the dry season, which is more favorable than other months for boat trips to the islands off Nha Trang.
You can have fun jumping off the boat and drinking wine in the water. It is also a good time for outdoor activities in Nha Trang, like biking or snorkeling.
Recommended Tours:
4. Hoi An

In January, the town experiences warm winter weather, which is quite comfortable.
If coming to Hoi An town during this month, you will find people are busy preparing things to welcome Vietnam New Year. Streets and lanes are decorated with lanterns — the traditional cultural symbol of this ancient town.
Just immerse yourself in the bustling and vibrant atmosphere or you can visit a workshop for a traditional Hoi An lantern-making class.
Recommended Tours:
5. Halong Bay

Halong Bay in January is really pleasant. You may experience some chilly days, but Halong Bay can become more beautiful and romantic than any other month when the bay is surrounded by fog on some days.
There are many adventures for you to take in January: rock climbing, caving, trekking, cycling, and camping. If you prefer to stay indoors, staying at a beach resort for at least one night to enjoy an island paradise at a leisurely pace would be a great choice.
Vietnamese New Year is celebrated in late January or early February and some cruise lines will stop services at New Year, so you could contact us to check their calendar for you.
Recommended Tours:
6. Da Lat

Da Lat is located 1,500 meters (5,000 feet) above sea level in central Vietnam. Originally established during the French colonial era, it is well known for its old pine trees, planted alongside the classical beauty of the French-era buildings. 
Marble Mountain there is a well-known pilgrimage site with beautiful peaks, vast networks of tunnels, gorgeous caves, and impressive temples making for a wonderful place to explore in January.
Da Lat Flower Festival is held in early January. The cherry blossoms in January should not be missed, as well as the colorful flowers that surround Xuan Huong Lake.
What to Wear in January
The lowest temperature in January is about 20°C (68°F) in most of Vietnam. So, shorts, skirts, light trousers, T-shirts, and other light clothes are good for this month.
Bring a few pieces of warm clothing, such as a jacket or jeans, if you go to northern Vietnam, which can sometimes get below 14°C (57°F).
Crowding and Costs
The pleasant weather throughout the country with low rainfall and warm/cool temperatures draw many people to travel around Vietnam in January. It's the perfect time to enjoy magnificent scenery and also enjoy Vietnam New Year, which often comes in late January or early February.
January is considered one of the peak tourist seasons in Vietnam, and hotel and flight costs are much higher than in other months. So, book at least 3 months before to save more.
Monthly Weather and Travel Information for Vietnam
Learn about the weather in Vietnam for 12 months and find out the best places to visit each month.
Why Travel with Asia Highlights During the Pandemic
Tailor-made experience: All of your ideas/needs will be carefully considered to create your ideal trip.
Worry-free planning: Your 1:1 travel consultant in Asia will take all the uncertainty out of your planning, helping you navigate any travel restrictions. 
No-risk booking: 100% refund policy! (up to 14 days before departure)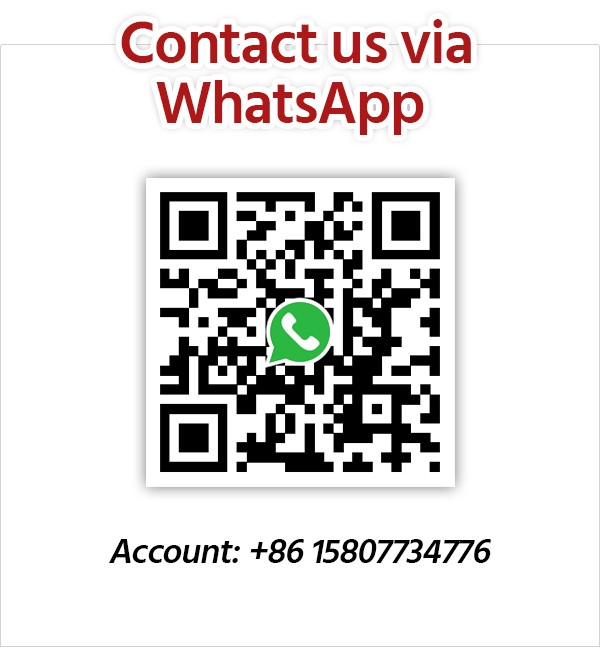 Get Inspired with Our Sample Itineraries
At Asia Highlights, we create your kind of journey — your dates, your destinations, at your pace. You can have any trip tailor made for your travel.
More Travel Ideas and Inspiration