Vietnam Weather in November: Overview
Cooler weather hits the whole country of Vietnam in November with the average temperature falling to around 23°C (73°F).
As in October, rainfall continues to fade away from northern Vietnam and southern Vietnam. However, heavy rains are still at their peak in Central Vietnam.
Northern Vietnam (Hanoi, Halong Bay, Sapa): November offers much drier and cooler weather for outdoor adventures. Frequent clear skies and the promise of sunny days are the best conditions for a Halong Bay cruise.
Southern Vietnam (Ho Chi Minh City, Phu Quoc): Beach vacations are firmly back in November. Southern Vietnam spoils visitors for choice: Phu Quoc, Can Dao Island, Phan Thiet...
Central Vietnam (Danang, Hoi An, Nha Trang): Heavy rains are still at peak levels. Similar to October, wet weather plans are suggested. For example, choose more indoor activities when planning your tour. As much as possible, don't commit un-refundable payments for your hotels and tour until arrival as storms can affect flights.
You Might Want to Know
Average Temperatures of the Most Popular Tourist Areas in November
| Vietnam Area | Min. Temp | Max. Temp |
| --- | --- | --- |
| Hanoi | 24°C/75°F | 29°C/66°F |
| Sapa | 11°C/52°F | 17°C/63°F |
| Halong | 18°C/64°F | 24°C/75°F |
| Hoi An | 20°C/68°F | 27°C/81°F |
| Danang | 22°C/72°F | 27°C/80°F |
| Nha Trang | 23°C/73°F | 27°C/80°F |
| Da Lat | 15°C/59°F | 24°C/75°F |
| Ho Chi Minh City | 24°C/75°F | 30°C/86°F |
| Phu Quoc | 23°C/74°F | 30°C/86°F |
Average Rainfall of the Most Popular Tourist Areas in November
| Vietnam Area | Rainfall (mm) | Rainy days |
| --- | --- | --- |
| Hanoi | 59 | 2 |
| Sapa | 92 | 9 |
| Halong | 12 | 8 |
| Hoi An | 379 | 20 |
| Danang | 412 | 14 |
| Nha Trang | 268 | 15 |
| Da Lat | 165 | 19 |
| Ho Chi Minh City | 89 | 12 |
| Phu Quoc | 166 | 13 |
What Our Customers Said
Vietnam & UAE FANTASTIC tour! Thank you Albee Ning!

Albee was INCREDIBLE. She arranged a 9-day private tour of both North and South Vietnam. No stone was left unturned: a private cruise up the Mekong; excellent hotel reservations; personal, caring tour guides;

More

Consumer, Jun 2020

We traveled with Asia Highlights…

My husband and I had an absolutely wonderful 5 1/2 week trip that was organized by the exceptional Ruby Zhao. We have traveled a lot and Ruby is the VERY BEST AGENT we have ever had!

More

Lurinda Smith Barton Barnwell, Mar 2020

We were.very satisfied with Asia…Four Great Weeks in China and Viet Nam

Asia Highlights was very efficient at advising us on what to see and the best routes to take, but they were also very flexible in integrating our own ideas in regard of travel destinations and accommodations.

More

Eva and Jim, Oct 2019

We were.very satisfied with Asia…Four Great Weeks in China and Viet Nam

During our four weeks in China and Viet Nam we experienced excellent guides and drivers who were employees of Asia. Highlights.

More

Eva and Jim, Oct 2019

Trip to Vietnam with Asia Highlights was well above expectations

My 12-day private trip to Vietnam was a very rewarding experience, and every day was fantastic, and well above expectations. My trip was perfectly well prepared and organized by Lissy Syoo from Asia Highlights,

More

cdietp, May 2019

Trip to Vietnam with Asia Highlights was well above expectations

In summary, every day, every hour, every moment that I spent in Vietnam was so beautiful and extraordinary. It was also a great educational experience for me. I was very fortunate to have all the guides I had.

More

cdietp, May 2019

Repeat Customer

We traveled with China Highlights in 2015 and were completely satisfied, so when they emailed that they now were arranging trips to SE Asia we didn't even consider looking at other tour companies.

More

Terry, Feb 2019

Repeat Customer

We spent three weeks in Cambodia, Laos and Vietnam. We were a group of six and had absolutely no issues whatsoever. It would be impossible to list everything we liked about our tour.

More

Terry, Feb 2019
The Best Places to Visit in Vietnam in November

November is considered one of the best times to explore northern and southern Vietnam. You can enjoy the pleasant, mild, and dry weather in the northern highlands, but also stunning scenery on the southern beaches.
Here are the recommended cities for November:
Northern Vietnam: Hanoi, Sapa, Halong Bay
Southern Vietnam: Ho Chi Minh City, Mekong Delta, Phu Quoc 
Recommended Itinerary
1. Hanoi
As a 1,000-year-old capital, you can step back to ancient Vietnam on your visit to Hanoi's old quarter, museums, and temples.
Hanoi also blends in French charm. On the tree-lined streets, French buildings are well preserved, like St. Joseph's Cathedral.   
The love of coffee is rooted in Vietnamese bodies. You can find cafés from sidewalks to skyline towers. Get up early, taste a bowl of pho (rice noodles with beef or chicken) and sip a cup of coffee. It will be a leisurely and hassle-free start to the day.
Recommended Itinerary
2. Halong Bay
Before winter comes, November is regarded as the last comfortable time for swimming in the year. The wonderful seascapes of Halong Bay are more attractive in the nicer weather. You can spend one or two days exploring its beauty.
Book a luxury cruise, sail around the curious karst islands, and feast on fresh seafood. Admiring sunrises and sunsets from your balcony is undoubtedly the icing on the cake.
More Information about
3. Sapa  
Sapa is known for its scenic rice terraces, stunning waterfalls, and Vietnam's highest mountain — Fansipan. You can discover its beauty in the drier and sunnier month of November.
Besides the photogenic scenery, you can get an insight into the local culture. In Sapa, you'll have chances to see the traditional dances and enjoy the folk songs. Browsing the local markets is a good chance to experience the local lifestyle.
Recommended Itinerary
4. Ho Chi Minh City
Ho Chi Minh City (formerly known as Saigon) blends ancient relics with modern skylines. You can see the epitome of local life from the roaring motorbikes, local markets, and bustling nightlife.
The Cu Chi Tunnels can't be missed if you are a history buff. Crawling through the Tunnels will bring you a mixed feeling: the discomfort of war and praise for wartime ingenuity needed for survival.
Recommended Itinerary
5. The Mekong Delta
November is the tail end month of the rainy season in the Mekong Delta. It is a good time to taste fruits, visit fishing villages, and see floating markets.
Unlike the touristy floating markets in Thailand, Vietnam's are still working for regular daily trade. Suggested floating markets in Vietnam are Cai Rang Floating Market (the biggest) and Cai Be Floating Market (less crowded).
On November 8th, 2022, Khmer descendants will hold their traditional festival called Ooc Om Bok. During the festival, they worship the moon for good luck and harvests. If you like, watch the boat race and release sky lanterns with them. These interesting activities will bring you a once-in-a-lifetime experience.
Recommended Itinerary
6. Phu Quoc
The unpleasant rainy season is over in November. Now, it's time for beach holidays in southern Vietnam. Top-rated Phu Quoc can meet all your tropical vacation needs.
Outdoor activity fans can try water scooters, snorkeling, and kitesurfing on Sao Beach. Families with young kids can have fun at Vinpearl Land and Vinpearl Safari. The luxury beach hotels/resorts are perfect for honeymoons.
If you are bored of beaches, hop on a motorbike and discover the surrounding villages, forests, and local markets. 
Best to Know
Crowds and Costs Increase
Vietnam in November sees the approach of another high season, except for central Vietnam. So be prepared for higher costs and increasing crowds.
You're suggested to book your hotels well in advance. Popular hotels might be fully booked weeks or even months in advance.
You Might be Interested in
What to Wear in November
Autumn wear for north Vietnam and spring/summer wear for south and central Vietnam.
Sun protection: sunscreen, hat, sunglasses
Waterproof rain jacket or raincoat, umbrella, rubber boots (unlikely to be needed in the north)
Loose, breathable clothing that covers your knees and shoulders for cultural sensitivity and sun protection  
Light, quick-drying wear for outdoor activities
Comfortable walking shoes
Insect repellent if hiking activities are arranged
Monthly Weather and Travel Information for Vietnam
Learn about the weather in Vietnam for 12 months and find out the best places to visit each month.
Why Travel with Asia Highlights During the Pandemic
Tailor-made experience: All of your ideas/needs will be carefully considered to create your ideal trip.
Worry-free planning: Your 1:1 travel consultant in Asia will take all the uncertainty out of your planning, helping you navigate any travel restrictions. 
No-risk booking: 100% refund policy! (up to 14 days before departure)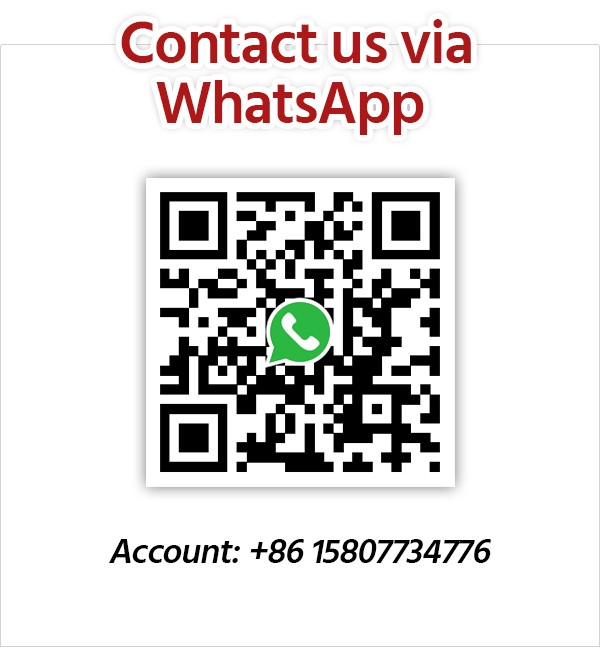 Get Inspired with Our Sample Itineraries
At Asia Highlights, we create your kind of journey — your dates, your destinations, at your pace. You can have any trip tailor made for your travel.
More Travel Ideas and Inspiration