Vietnam Weather in June: Overview
In June, most of Vietnam begins its hot and humid rainy season, with about 20 rainy days for the month. The temperature varies between 26°C and 35°C (79 and 95 °F) on average.
Thanks to Vietnam's long and S-shaped geography, Central Vietnam still enjoys a high possibility of sunny days in June and is good for a beach vacation. 
Travelling to Northern Vietnam is possible, as the rain usually comes in short bursts.
But in Southern Vietnam, outdoor activities are generally not suitable in the seemingly continuous rain.
Recommended Itinerary
Vietnam's Regional Weather 
| June Averages in... | Min. Temp | Max. Temp |
| --- | --- | --- |
| Hanoi | 25°C/77°F | 32°C/90°F |
| Sapa | 18°C/64°F | 24°C/75°F |
| Halong Bay | 24°C/75°F | 30°C/86°F |
| Hoi An | 26°C/79°F | 35°C/95°F |
| Danang | 18°C/64°F | 26°C/79°F |
| Nha Trang | 24°C/75°F | 30°C/86°F |
| Da Lat | 18°C/65°F | 24°C/75°F |
| Ho Chi Minh City | 25°C/77°F | 32°C/90°F |
| Phu Quoc | 24°C/75°F | 32°C /90°F |
| June Averages in... | Rainfall (mm) | Rainy days |
| --- | --- | --- |
| Hanoi | 190 | 18 |
| Sapa | 355 | 19 |
| Halong Bay | 172 | 15 |
| Hoi An | 8 | 11 |
| Danang | 55 | 5 |
| Nha Trang | 50 | 4 |
| Da Lat | 211 | 15 |
| Ho Chi Minh City | 180 | 21 |
| Phu Quoc | 266 | 18 |
From the table, you can see that the North (Hanoi, Halong Bay, Sapa) and South (Ho Chi Minh City, Phu Quoc, Da Lat) of Vietnam share a common pattern: the rainy season's moderate-to-high rainfalls. 
By contrast, Central Vietnam (Danang, Hoi An, Nha Trang) enjoys low rainfall, great sunny days, and blue skies. Thus, if you are travelling if Northern and Southern Vietnam, always prepare a plan B in case you experience persistent rains. 
What's more, you can expect plenty of hot weather as most cities' daily temperatures are between 24°C (75°F) and 32°C (90°F). But the mountain areas (Sapa, Danang, Da Lat) are the cool places to go to escape from the summer heat.
More suggestions about Vietnam weather >>>
What Our Customers Said
Vietnam & UAE FANTASTIC tour! Thank you Albee Ning!

Albee was INCREDIBLE. She arranged a 9-day private tour of both North and South Vietnam. No stone was left unturned: a private cruise up the Mekong; excellent hotel reservations; personal, caring tour guides;

More

Consumer, Jun 2020

We traveled with Asia Highlights…

My husband and I had an absolutely wonderful 5 1/2 week trip that was organized by the exceptional Ruby Zhao. We have traveled a lot and Ruby is the VERY BEST AGENT we have ever had!

More

Lurinda Smith Barton Barnwell, Mar 2020

We were.very satisfied with Asia…Four Great Weeks in China and Viet Nam

Asia Highlights was very efficient at advising us on what to see and the best routes to take, but they were also very flexible in integrating our own ideas in regard of travel destinations and accommodations.

More

Eva and Jim, Oct 2019

We were.very satisfied with Asia…Four Great Weeks in China and Viet Nam

During our four weeks in China and Viet Nam we experienced excellent guides and drivers who were employees of Asia. Highlights.

More

Eva and Jim, Oct 2019

Trip to Vietnam with Asia Highlights was well above expectations

My 12-day private trip to Vietnam was a very rewarding experience, and every day was fantastic, and well above expectations. My trip was perfectly well prepared and organized by Lissy Syoo from Asia Highlights,

More

cdietp, May 2019

Trip to Vietnam with Asia Highlights was well above expectations

In summary, every day, every hour, every moment that I spent in Vietnam was so beautiful and extraordinary. It was also a great educational experience for me. I was very fortunate to have all the guides I had.

More

cdietp, May 2019

Repeat Customer

We traveled with China Highlights in 2015 and were completely satisfied, so when they emailed that they now were arranging trips to SE Asia we didn't even consider looking at other tour companies.

More

Terry, Feb 2019

Repeat Customer

We spent three weeks in Cambodia, Laos and Vietnam. We were a group of six and had absolutely no issues whatsoever. It would be impossible to list everything we liked about our tour.

More

Terry, Feb 2019
The Best Places to Visit in Vietnam in June

Best Places to Go in Vietnam in June
Considering the rainfall and temperature, northern and central Vietnam are highly recommended. If you visit southern part, you're suggested to make your schedule flexible, check the weather before daily departure, and select indoor activities when it's raining heavily.
Here are the recommended cities:
Northern Vietnam: Halong Bay, Ninh Binh, Sapa, Mai Chau
Central Vietnam: Hue, Hoi An, Da Lat
1. Halong Bay

Kayaking in Halong Bay
In June, there are about 15 rainy days. But the rain usually occurs as short afternoon downpours.
On sunny days, Halong Bay never disappoints, with emerald water, magnificent karst cliffs, and a crystal blue sky.
Hop on a Halong Bay cruise, feast your eyes on the picturesque limestone seascape, and taste fresh seafood cooked with a local flavor. Kayaking, swimming, and diving are interesting choices as well.
Get some inspiration from our 4-day Hanoi and Halong Bay tour.
2. Sapa  

Sunset in Sapa
Sapa is a tranquil highland town with cool weather. Its temperature is usually 5–8°C (9–12°F) lower than Hanoi's. This summer retreat is perfect with colorful architecture, stunning rice terraces, and diverse minority culture.
Hiking in Sapa is a good choice on sunny days. You can get closer to the brilliant tiered rice paddies and see the locals working in the fields: spraying, plowing, and planting.
But with the high possibility of rainfall in June, book a hotel with a great vista, enjoy a break from the hot weather, have a cup of coffee, and listen to the pitter-patter of rain in between your explorations.   
3. Ninh Binh

One woman is walking in the field of Ninh Binh
Also known for its karst landscape, Ninh Binh is an ideal alternative when the Halong Bay cruises are canceled due to the heavy rains. Tam Coc – Bich Dong, known as "Halong Bay on Land", is quite compelling. At the beginning of June, you can take a boat along the winding river and between its green/yellow rice paddies.
4. Mai Chau

Rural scenery of Mai Chau
In Northern Vietnam, you can see flourishing vegetation, cascading rice terraces and White Thai minority culture in Mai Chau. It enjoys peaceful and pristine rural scenery without any flashing neon signs and touristy restaurants.
Its rural landscape is less affected by the rainfall. Instead, the rainfall makes the villages misty and brings in fresh air. You can choose a home-stay built on stilts, slow down your pace, and experience authentic rural life there.
Travelling  with Asia Highlights: 6-Day Northern Vietnam Discovery Tour
5. Nha Trang   

Beaches in Nha Trang
This charming beach city enjoys dry and sunny days when other places are humid. Try its special mud-bathing, enjoy a day trip to four islands, and do something exciting: off-road ATV driving, diving, kayaking, canoeing...
Nha Trang Sea Festival is celebrated in early June with a street festival, photography exhibitions, sports events, embroidery displays, and kite-flying competitions. The festival is expected to take place at 2-4 Square, Nha Trang City within 4 days in of mid-June 2022. Contact us for the updated news.
Recommended tour: 15-Day Vietnam FamilyTour with Beach Free Days
6. Da Lat

City view of Da Lat
June is still the right time to visit Da Lat, although there will typically be heavy rains in the afternoons. At an altitude of 1,500 meters (5,000 feet), Da Lat is a perfect summer retreat at an average temperature of 17°C (63°F) all year round.
Praised as the garden of Vietnam, this romantic destination features frequently-seen flowers, Disneyland-like architecture, and well-known wines.
7. Hue

Hue Citadel
Located in Central Vietnam, Hue, once the capital of the Nguyen Dynasty, is a must if you are interested in Vietnam's history.
Have a date with those ancient relics and get an in-depth insight into Vietnam's history with an expert guide that we can provide. You can stroll inside Hue Citadel, which was "a mini Forbidden City". Or pay a visit to the royal tombs and the iconic pagodas.
Recommended Tour:
8. Hoi An

Hoi An
In Central Vietnam, Hoi An is more-or-less guaranteed sunny days and blue sky in June. As a city full of cultural complexity, Hoi An is famed for its well-preserved architecture, excellent roadside cafés, and distinctive local cuisine. 
Beautiful and colored lanterns illuminate the ancient city at night. If possible, travel during a Full Moon Lantern Festival (on the full moon day each month). You can make wishes and float paper lanterns. The lanterns twinkle on the river and make it like the Milky Way.  
In addition to the ancient town, Hoi An provides fun hands-on cooking class opportunities… Have a scenic boat ride to the Red Bridge Cooking School, discover the Hoi An market, buy the ingredients for Vietnamese cooking like the locals, then learn to cook, and finally taste your Vietnamese dishes.
Recommended Tours:
Less Crowding and Cost
June is in the off-season for most of Vietnam, when you can enjoy a crowd-free trip and discounted hotels and flights.
You are suggested to prepare for crowded beaches from late June, because Vietnamese families begin their summer vacations at that time. Likewise, the cost will increase. Hotel will be in high demand from then on, so book your hotel for late June early.
Want more tour planning ideas? See our article about how to plan a Vietnam tour.
What to Wear and Bring in June
Sun protection: sunscreen, hat, sunglasses
Waterproof rain jacket, umbrella, rubber boots… for rainy days
Loose, breathable clothing that covers your knees and shoulders (for cultural sensitivity and sun protection) 
Light, quick-drying wear for humid days
Swim shorts, bathing suit, and flip flops for a beach vacation
Layers of clothing for the cooler evenings in Northern Vietnam or mountain areas
Comfortable walking shoes
Insect repellent, as mosquitoes are at their peak activity
Sync with Indochina's Heartbeat
Monthly Weather and Travel Information for Vietnam
Learn about the weather in Vietnam for 12 months and find out the best places to visit each month.
Why Travel with Asia Highlights During the Pandemic
Tailor-made experience: All of your ideas/needs will be carefully considered to create your ideal trip.
Worry-free planning: Your 1:1 travel consultant in Asia will take all the uncertainty out of your planning, helping you navigate any travel restrictions. 
No-risk booking: 100% refund policy! (up to 14 days before departure)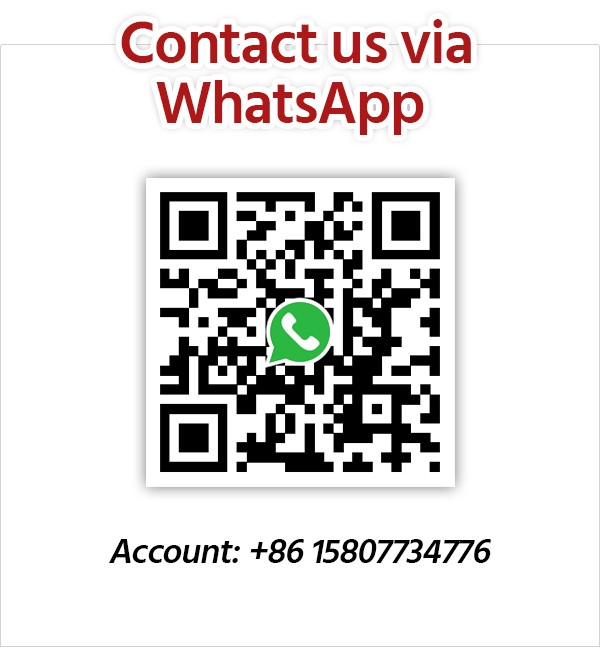 Get Inspired with Our Sample Itineraries
At Asia Highlights, we create your kind of journey — your dates, your destinations, at your pace. You can have any trip tailor made for your travel.
More Travel Ideas and Inspiration