Vietnam Weather in December: Overview
For people experiencing chilly days further north, it is a popular choice to visit Vietnam for drier and warmer weather in December.
Vietnam's average temperature is around 23°C (73°F). It is hot in the south, averaging 27°C(80°F), warm in the central region, averaging 24°C (75°F), and mild/cool in the north, averaging 20°C (68°F).
Rainfall falls to a minimum in the south and north. It also decreases by about half in central Vietnam to moderate/high levels. Thus, travelling over most of Vietnam is recommendable in late December.
Northern Vietnam (Hanoi, Halong Bay, Sapa): "Winter" arrives in northern Vietnam. It gets cool, especially in mountain areas like Sapa. But with minimal rainfall, outdoor activities are still very doable.
Southern Vietnam (Ho Chi Minh City, Phu Quoc): December is one of the driest months in southern Vietnam. Escape the chilly weather there, where you can enjoy abundant sunshine and clear skies.  
Central Vietnam (Danang, Hoi An, Nha Trang): Rainfall tends to lessen in December, but it's still the tail end of the rainy season. Beach vacations are not suggested, but historical and indoor activities are less affected.  
You Might Want to Know
Average Temperatures of the Most Popular Tourist Areas in December
| Vietnam Area | Min. Temp | Max. Temp |
| --- | --- | --- |
| Hanoi | 15°C/59°F | 2°C/72°F |
| Sapa | 10°C/50°F | 20°C/68°F |
| Halong | 15°C/59°F | 20°C/68°F |
| Hoi An | 20°C/68°F | 26°C/79°F |
| Danang | 20°C/68°F | 23°C/73°F |
| Nha Trang | 22°C/72°F | 26°C/79°F |
| Da Lat | 15°C/59°F | 23°C/73°F |
| Ho Chi Minh City | 23°C/73°F | 31°C/88°F |
| Phu Quoc | 23°C/73°F | 30°C/86°F |
Average Rainfall of the Most Popular Tourist Areas in December
| Vietnam Area | Rainfall (mm) | Rainy days |
| --- | --- | --- |
| Hanoi | 15 | 1 |
| Sapa | 28 | 4 |
| Halong | 18 | 5 |
| Hoi An | 206 | 13 |
| Danang | 213 | 13 |
| Nha Trang | 103 | 14 |
| Da Lat | 50 | 8 |
| Ho Chi Minh City | 26 | 7 |
| Phu Quoc | 48 | 8 |
The 6 Best Places to Visit in Vietnam in December

Most travelers visit Vietnam for warmer weather, beach holidays, and festivals in December. Here are the recommended cities:
Northern Vietnam: Hanoi, Halong Bay
Central Vietnam: Hoi An
Southern Vietnam: Ho Chi Minh City, Mekong Delta, Phu Quoc 
Recommended Itinerary
1. Hanoi
Weather is not the top reason to visit cool Hanoi in December. But Vietnam's unique atmosphere at Christmas and New Year are reason enough.
On Christmas Eve, warm up with a bowl of pho (local rice noodles), rent a motorbike and head to the Old Quarters for the Christmas market.
On Christmas Day, go to a Christmas concert at one of the institutes or join in the local Christmas Party at Ca Phe Thy Bay. You will have a special Christmas when celebrating with locals. Contact us for more details.
You Might Like to Know
2.Halong Bay
Halong Bay cruising is a good way to spend your Christmas holiday. Unlike other attractions on land, a cruise trip is always helpful to avoid crowds during the peak season.
You might also have chances to experience the enchanting misty Halong Bay in the morning. Swimming is not suggested as the water is cold. But kayaking is fine if you are careful not to get wet.
More Information about
3. Hoi An
Hoi An is in its low season (its rainy season) in December, which saves it from crowds. The rainfall eases significantly in late December, so it won't affect your tour so much then.
Travelling in late December is worth considering to celebrate Christmas. The festival atmosphere will make the ancient town vibrant. It will be decorated with holiday displays and illuminated by colorful lanterns.
Owing to the photogenic historic buildings and scenery, local newly-weds like to take wedding photos in ao dai (traditional Vietnamese costume) there.
Recommended Itinerary
4. Ho Chi Minh City
December marks the dry season in southern Vietnam. Different from cool northern Vietnam, you can enjoy the warm sunny days there.
You can explore Ho Chi Minh City (still known as Saigon) at its best time. You could visit world-class museums, have a cup of coffee atop skyline towers, or try the street foods. To avoid the huge crowds, some in-depth experiences are suggested. For example, sip a cup of coffee at a hidden café... Contact us for details. 
The New Year countdown would be more meaningful, even unforgettable, for you in Ho Chi Minh. Head for Nguyen Hue Pedestrian Street and join in the countdown with locals.
More Info About
5. The Mekong Delta
The Mekong Delta gets a break from all the rain in December. The sunny days and clear skies are beneficial for outdoor activities there.
Visiting the floating market seems to be one of the customs for all Mekong Delta travelers. The bustling life is always interesting.
Taking a boat trip offers you the chance to get close to authentic local life around the Mekong Delta. You can also cycle around the villages, visit one of the local fruit gardens, and pick seasonal fruits, like milk fruit in December.  
Recommended Itinerary
6. Phu Quoc
For a relaxing getaway in December, you should put Phu Quoc Island on your bucket list.
With favorable weather, you can fully immerse yourself in its outdoor activities. Trek to the Phu Quoc Waterfall, dive to see the beautiful reefs, and kayak on the Cua Can River.
You could also spend your holiday in leisure: lie idly on a picturesque beach with the warm ocean breeze and your favorite drink by your side, and wait for the sunset.          
Best to Know
Crowds and Costs Increase
Crowds and costs rise towards their peak as the good weather and festivals come along: the Christmas and New Year holidays are peak tourism times.
You're suggested to book your hotels and tours a month in advance. Bargains are not possible on restaurants, hotels, or tours during this high season month, except perhaps in early December in central Vietnam.
You Might be Interested in
What to Wear in December
Sun protection: sunscreen, hat, sunglasses
Waterproof rain jacket or raincoat, umbrella, rubber boots, and light, quick-drying wear if visiting central Vietnam
Loose, breathable clothing that covers your knees and shoulders for cultural sensitivity and sun protection  
Coats, warm hats, and layers of clothing (e.g. hoodies) for cool northern Vietnam
Comfortable walking shoes
Insect repellent if hiking activities are arranged.
Monthly Weather and Travel Information for Vietnam
Learn about the weather in Vietnam for 12 months and find out the best places to visit each month.
Why Travel with Asia Highlights During the Pandemic
Tailor-made experience: All of your ideas/needs will be carefully considered to create your ideal trip.
Worry-free planning: Your 1:1 travel consultant in Asia will take all the uncertainty out of your planning, helping you navigate any travel restrictions. 
No-risk booking: 100% refund policy! (up to 14 days before departure)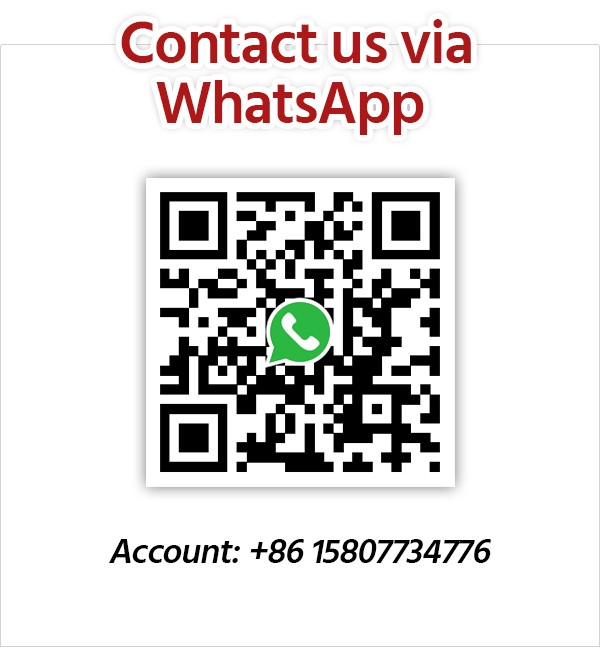 Get Inspired with Our Sample Itineraries
At Asia Highlights, we create your kind of journey — your dates, your destinations, at your pace. You can have any trip tailor made for your travel.
More Travel Ideas and Inspiration