In August, the average daily maximum is 33°C (91°F) and the average daily minimum is 25°C (77°F). August is in the summer monsoon season in Vietnam and it can expect an average of 17 to 22 days of rain.
However, the rain is usually short-lived, occurring in short bursts in the afternoon or evening.
Vietnam's Regional Weather  
Vietnam is a long country and the weather is in the North (Sapa, Hanoi, Halong Bay), South (Ho Chi Minh City, the Mekong Delta), and Central regions (Danang, Hoi An) is different. 

Vietnam Map
Northern Vietnam's average temperature is 29°C (85°F) in August, the last month of summer in Vietnam. As rainfall soaks the mountains and brings out the lush beauty of Vietnam, with green, verdant hills and full, powerful rivers and waterfalls, Halong Bay and Hanoi are prone to heavy showers at this time of year.
Central Vietnam is in the latter phase of its monsoon and typhoon season in August, so it has only moderate rainfall by contrast. Its average temperature in August is around 31°C (87°F).
Nha Trang is likely to see the best of the weather and you can benefit from cloud thinning and sun for the day, although it can become overcast sometimes.
Southern Vietnam is in the middle of its monsoon season and has high rainfall and frequent storms. The air is cooled down by the rain, and so the average temperature is 27°C (80°F).
On the plus side, the storms come and go very quickly and you can still expect plenty of dry and bright daylight hours.
Recommended Itinerary
Averages Temperatures for August
| Averages for August | Min. Temp. | Max. Temp. |
| --- | --- | --- |
| Sapa | 16ºC (60ºF) | 25ºC (77ºF) |
| Hanoi | 26ºC (78ºF) | 32ºC (89ºF) |
| Halong Bay | 25ºC (77ºF) | 30ºC (86ºF) |
| Hoi An | 25ºC (77ºF) | 33ºC (91ºF) |
| Ho Chi Minh | 23ºC (73ºF) | 32ºC (89ºF) |
| Mekong Delta | 25ºC (77ºF) | 34ºC (93ºF) |
| Phu Quoc Island | 25ºC (77ºF) | 31ºC (88ºF) |
Averages Rainfalls for August
| Major City | Rainfall (mm) | Rainfall (in) |
| --- | --- | --- |
| Sapa | 245 | 9.6 |
| Hanoi | 230 | 8.9 |
| Halong Bay | 265 | 10 |
| Da Nang | 127 | 5 |
| Ho Chi Minh | 144 | 5.7 |
| Mekong Delta | 170 | 6.7 |
| Phu Quoc Island | 400 | 15 |
The Best Southeast Asia Tour for First-timers
What Our Customers Said
Vietnam & UAE FANTASTIC tour! Thank you Albee Ning!

Albee was INCREDIBLE. She arranged a 9-day private tour of both North and South Vietnam. No stone was left unturned: a private cruise up the Mekong; excellent hotel reservations; personal, caring tour guides;

More

Consumer, Jun 2020

We traveled with Asia Highlights…

My husband and I had an absolutely wonderful 5 1/2 week trip that was organized by the exceptional Ruby Zhao. We have traveled a lot and Ruby is the VERY BEST AGENT we have ever had!

More

Lurinda Smith Barton Barnwell, Mar 2020

We were.very satisfied with Asia…Four Great Weeks in China and Viet Nam

Asia Highlights was very efficient at advising us on what to see and the best routes to take, but they were also very flexible in integrating our own ideas in regard of travel destinations and accommodations.

More

Eva and Jim, Oct 2019

We were.very satisfied with Asia…Four Great Weeks in China and Viet Nam

During our four weeks in China and Viet Nam we experienced excellent guides and drivers who were employees of Asia. Highlights.

More

Eva and Jim, Oct 2019

Trip to Vietnam with Asia Highlights was well above expectations

My 12-day private trip to Vietnam was a very rewarding experience, and every day was fantastic, and well above expectations. My trip was perfectly well prepared and organized by Lissy Syoo from Asia Highlights,

More

cdietp, May 2019

Trip to Vietnam with Asia Highlights was well above expectations

In summary, every day, every hour, every moment that I spent in Vietnam was so beautiful and extraordinary. It was also a great educational experience for me. I was very fortunate to have all the guides I had.

More

cdietp, May 2019

Repeat Customer

We traveled with China Highlights in 2015 and were completely satisfied, so when they emailed that they now were arranging trips to SE Asia we didn't even consider looking at other tour companies.

More

Terry, Feb 2019

Repeat Customer

We spent three weeks in Cambodia, Laos and Vietnam. We were a group of six and had absolutely no issues whatsoever. It would be impossible to list everything we liked about our tour.

More

Terry, Feb 2019
The 6 Best Places to Visit in Vietnam in August

The northern and central beach cities are the top travel destinations in August with their not-so-hot weather and less rain. The rains bring lush green mountains, fresh air, and clear seascapes (post-rain).
Compared to the high travel season, traveling in August is much cheaper. However, storms or typhoons might affect your cruise in Halong Bay, so it is best to prepare a plan B.
When planning a trip to Vietnam in August and looking for the best places to visit, consider these six places:
1. Sapa

Sapa is well known for its stunning panoramic views, unforgettable rice-terrace-lined valleys, and the highest peak in Vietnam. August is a time when rice is growing in Sapa and you will have the opportunity to admire the stunning views of verdant paddy fields.
Trekking in Sapa is a great way to discover its slow-paced lifestyle, as is a homestay in a remote village. It may be hot and rainy in August, however, it is still worth hiking in Sapa at this time.
>> Continute to read  Trekking in Sapa
Recommended Itinerary
2. Hanoi
In August, it is not so hot in Hanoi, and you will feel comfortable with a gentle wind blowing more often. The rain often comes in the afternoon, after which everything in the streets looks clear and bright.

Take a tuktuk to discover the Old Quater in Hanoi
When it rains, you can get in a car or taxi and go to spend your time in Hanoi's buildings. As the capital city of Vietnam, with a history of more than 1,000 years, Hanoi boasts a lot of well-preserved temples, monuments, and heritage architecture.
You can also visit shopping centers for shopping, try delicious local cuisine, go to watch a water puppet show, and so much more to dodge the rain.
>> Continue to read Planning Your First Trip to Vietnam
Recommended Itinerary
3. Ninh Binh
The possible typhoons in August might make you miss the renowned Halong Bay cruise. Ninh Binh, just 100 kilometers from Hanoi, is unique for its karst landscape among the rice paddies, which is comparable to Halong Bay, while still being visitable in the event of a typhoon.

Traveling to Ninh Binh in August, you can enjoy the beauty of vast stretches of rice fields. Although it often rains in Ninh Binh in August, it quickly disappears each day, allowing you time to get out and explore.
An escape to Ninh Binh can be a wonderful day trip from Hanoi, or a two- or three-day retreat into the countryside, depending on the time you have available!
Recommended Tour:
4. Hoi An
Hoi An is a beautiful and ancient port city in central Vietnam with over 2,000 years of history. The town has plenty of pedestrian streets and is full of ancient buildings. You can enjoy the sight of many historic buildings that are well preserved or reconstructed as they were centuries ago.

Hoi An Ancient Town
Although August is the rainy season in Hoi An, there is still sunshine in the daytime. When it rains, of course, indoor attractions will be a top priority, such as the galleries or museums in the old town.
If a sudden shower stops your touring, find a café or bar, and sample the local coffee/drinks and snacks.
>> Continue to read Hoi An Countryside Adventures
Recommended Tours:
5. Nha Trang
Nha Trang, the most popular and well-known seaside resort town in Vietnam, is famous for its white sandy beaches and clean seawater. In August, Nha Trang is considered an ideal place to visit as it is warm with little or no rain.

Nha Trang
The must-do thing there is enjoying its seascapes. The beach by Nha Trang's city center is known to be one of the top beaches in the world.
In addition, islands are scattered throughout Nha Trang's bay like stars in the sky, and you should not miss the opportunity to visit several of them.
>> Continue to read Top Things to Do in Nha Trang
6. Ho Chi Minh City
Located in southern Vietnam, Ho Chi Minh City (HCMC) is considered 'the most delicious city in Vietnam' — a must-travel destination on any Vietnam trip. Although August is during its rainy season, Ho Chi Minh City is still beautiful and bustling. 

The showers do not last long, and the rain can help by cooling down the air. It is the perfect time to discover some indoor historical/war relics in the city.
If you are interested in Vietnamese art and culture, you can enjoy the À Ố ('Village and City') show, which can only be seen in Ho Chi Minh City.
>> Continue to read Top Things to Do in Ho Chi Minh City
Recommended Itinerary
Less Crowding and Cost
The heat and humidity keep many people from traveling around Vietnam in August. This results in cheap prices and good low-season deals. August is a great time to visit for the aspects of price and crowding.
What to Wear in August
Pack light and cool clothing with quick-dry fabrics. Be sure to bring along some rubber boots as well as sandals if you want to keep your feet dry. UV levels will be high, so pack plenty of sun cream, a sunhat, and good sunglasses.
Long trousers and long-sleeved shirts are suggested to protect you from leeches/mosquitoes in some areas. Take an umbrella as the weather is usually too warm to wear a rain jacket, apart from in the northern mountains (Sapa), where a light rain jacket would be a good idea.
Don't forget your insect/mosquito repellent.
Sync with Indochina's Heartbeat
Monthly Weather and Travel Information for Vietnam
Learn about the weather in Vietnam for 12 months and find out the best places to visit each month.
Why Travel with Asia Highlights During the Pandemic
Tailor-made experience: All of your ideas/needs will be carefully considered to create your ideal trip.
Worry-free planning: Your 1:1 travel consultant in Asia will take all the uncertainty out of your planning, helping you navigate any travel restrictions. 
No-risk booking: 100% refund policy! (up to 14 days before departure)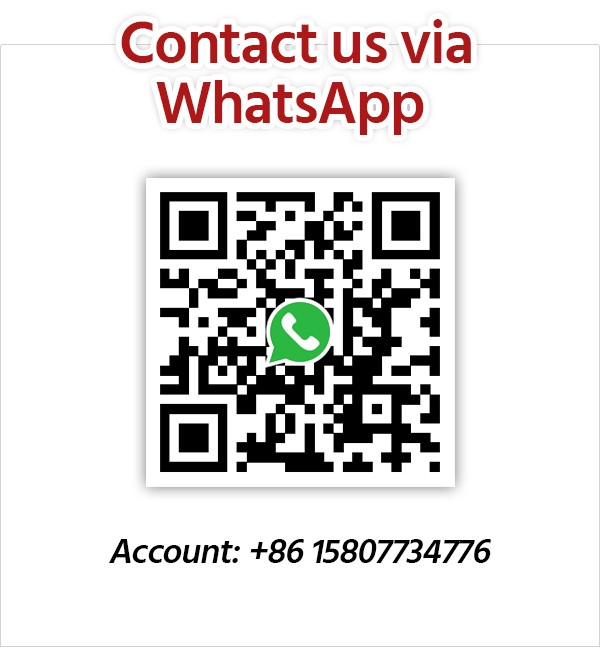 Get Inspired with Our Sample Itineraries
At Asia Highlights, we create your kind of journey — your dates, your destinations, at your pace. You can have any trip tailor made for your travel.
More Travel Ideas and Inspiration