Thailand, Cambodia, and Vietnam appear most frequently on Southeast Asia travel lists as together they contain almost all the distinctive elements of Southeast Asia — amazing temples, food, beaches, nature... Thus, they form one of the most popular combos for a Southeast Asian trip.
In this guide, we are going to look at how to plan a tour of Thailand, Cambodia, and Vietnam.
Is 3 Weeks Enough for a trip to Thailand, Cambodia, and Vietnam?
Yes, 3 weeks is suitable for a trip to Thailand, Cambodia, and Vietnam with all the must-sees covered at a comfortable pace: spending 8–10 days in Vietnam, 3–5 days in Cambodia, and 8–10 days in Thailand. 
Extending reading: How Long to Spend in Southeast Asia (for First Timers): from 2 Weeks to 2 Months
A Vietnam trip usually covers three important cities from north to south (Hanoi, Hoi An, and Ho Chi Minh City) and the Mekong Delta.
For a tour of Thailand, the popular combination is Bangkok (capital city), Chiang Mai (the largest city in northern Thailand), and an island in southern Thailand (usually Phuket or Koh Samui). Phuket is the most popular, while some couples prefer Koh Samui's romantic vibe.
Cambodia is a small country. Siem Reap (the second largest city in Cambodia) is a must-visit for its incredible Angkor Wat. Phnom Penh (its capital city) is an option if you have time.
However, if you don't have 3 weeks, but still want to this combo, you will need to tighten your itinerary. So, we also offer an "essence" route for a shorter vacation: 12-Day Essential Thailand, Cambodia, and Vietnam Tour. Maybe you could manage something in between. Contact us for a tailored tour.
A Classic 3-Week Thailand, Vietnam, and Cambodia Itinerary:
Thailand, Vietnam, and Cambodia are the most popular and classic combination for a 3-week trip to Southeast Asia.
These three countries gather almost all the elements of Southeast Asia — splendid temples, gorgeous beaches, compelling history, amazing food, the Mekong Delta, and Buddhist culture.
Our sample itinerary will provide a reference for you. We're very happy to adjust it based on your travel time, interests, budgets, group size, and other requirements.
Days 1–8: Vietnam

Mekong Delta
Vietnam's shape is like a long 'S', usually divided into the north, central, and south regions.
Its capital city Hanoi is in the north, which features karst landscapes and ethnic customs.
Ancient towns and beaches are the highlights of its central cities like Hoi An.
Ho Chi Minh city and the famous Mekong are in the south. The Mekong Delta's natural views and local life cannot be missed.
The Mekong Delta has a complex terrain. You need to make a travel plan and research Mekong boating information in advance. You could alternatively book a trip with us. Feel free to contact us if you need any help.
Suggested Vietnam itinerary:
Hanoi (2 days)
Halong Bay (1 day)
Hoi An (2 days)
Ho Chi Minh City (1 day)
Mekong Delta (2 days)
Days 9–11: Cambodia

Angkor Wat
Siem Reap is the main destination in Cambodia. In Siem Reap, visit Angkor Wat, take an ox cart ride through the country roads, and enjoy a sunset cocktail by Tonle Sap Lake.
Cambodia's capital Phnom Penh could be an option if you have more time. It usually takes 1–2 days.
It should be noted that Siem Reap does not have direct flights to Bangkok every day, so you need to refer to the flight information when planning.  
Contact us if you have any problems. We will give you the best options and suggestions according to your travel time.
Suggested Cambodia itinerary:
Days 12–19: Thailand

Chiang Mai Elephant Rescue Park
Usually, a trip to Thailand contains two cities and one island.
Bangkok, the capital city, and Chiang Mai are the two most representative cities to visit in Thailand.
In Bangkok, explore its iconic Grand Palace, try local experiences like taking a tuk-tuk and a long-tail boat, and visit a special local market like Maeklong Railway Market.
In Chiang Mai, have a close encounter with elephants, join a Thai cooking class, learn to make a Thai floating lantern...
Phuket and Koh Samui are the two popular islands in Thailand. Phuket is the most chosen for its easier accessibility and diverse options for activities and prices. See more on Phuket vs Koh Samui: An Honest & Helpful Comparison for You.
Suggested Thailand itinerary:
Bangkok (2 days)
Chiang Mai (2 days)
An island (Phuket or Koh Samui) (4 days)
An In-Depth Experience of Southeast Asia at an Easy Pace
How Much Does a Thailand, Cambodia, and Vietnam Trip Cost?
Southeast Asia offers great value for money.  That's one of the reasons it's so popular. It can match a wide range of budgets.
Of these three countries, Thailand has the higher prices, then Vietnam, and Cambodia is cheapest.
For backpackers (hostels, street food, local public transportation), the budget is around 30–50 USD/day per person in Thailand, Vietnam is around 30–40 USD, and Cambodia is 15–30 USD.
For a medium budget (3-star hotels, sit-down restaurants, tuk-tuks, taxies sometimes), it will cost around 50–100 USD per day per person in Thailand, 40–80 USD in Vietnam, and 25–45 USD in Cambodia.
For a higher standard (4/5-star hotels, nice meals, taxies or private transfers, guided tours) and a more refined experience, US$100–200 per day per person is needed in Thailand, US$80–150 in Vietnam, and US$70–120 in Vietnam.
Which Country to Enter First

Flying to Vietnam or Thailand first is usually the most choice, because Cambodia has fewer options for international flights than the other two countries. But Cambodia offers easy access to/from Thailand and Vietnam, so it's good as the middle country.
Thus, the travel route usually goes Vietnam–Cambodia–Thailand or Thailand–Cambodia–Vietnam.
Going to Thailand or Vietnam first may depend on plane ticket prices, the flight situation from your city, your travel preferences, and so on.
It should be noted that since tourism in Southeast Asia has just reopened "post-pandemic", there are frequent changes in flights and requirements, so you need to pay more attention to the flight information and be prepared for adjustments when making plans. 
Contact us if you have any problems. We will give you the best options and suggestions according to your travel time.
How to Travel between Thailand, Cambodia, and Vietnam
Flying is the fastest and most convenient way to travel between Thailand (Bangkok), Cambodia (Phnom Penh or Siem Reap) , and Vietnam (Hanoi or Ho Chi Minh City). There are direct flights for these cities. Each journey takes about 1–1½ hours.
You can also choose to travel by land, but you may find it takes too much time. There are buses from Ho Chi Minh City (Vietnam) to Phnom Penh (Cambodia's capital), for example, which take about 7 hours.
Poipet (Cambodia) – Aranya Prathet (Thailand) port on the Cambodian/Thai border is the most popular ferry for tourists on this route. The journey takes about 6–9 hours.
The Best Southeast Asia Tour for First-timers
What Are the Visa and Entry Requirements?
Thailand, Cambodia, and Vietnam all have relaxed entry policies. Whether you are vaccinated or not, you can enter for traveling without quarantine. Check out more on our 10+ Asia Countries Open for Tourism without Quarantine in 2022.
For visas, Thailand allows visa-free entry from 64 countries, including Australia, Austria, Canada, France, Germany, Norway, the USA, and the UK. (If you do not qualify for the visa-free policy, you will need to apply for a visa to visit Thailand.)
Vietnam allows visa-free entry from 22 countries including the UK, France, Italy, and Germany. If you're from the US, Canada, Australia, or about 80 other countries not on the list for visa-free entry, the most convenient way to enter is to apply for an e-visa online.
However, Cambodia requires a tourist visa, which can either be obtained online, or when you arrive at Phnom Penh or Siem Reap Airport. >>> How to Apply for a Cambodia Visa
Best Times to Visit
Thailand, Cambodia, and Vietnam enjoy similar climates because of their close proximity. November to February is the best time to visit with the most sunny and dry weather. Hotel and flight prices rise accordingly however.
June to October is the rainy season in most parts of Southeast Asia. It may cause some discomfort and inconvenience, but lower prices and smaller crowds are the rewards. 
See more on our Best Times to visit Southeast Asia, Worst Times, Rainy Season...
Related Articles
Tour Southeast Asia with Us
All our tours can bu adjusted. You are warmly welcomed to have us customize your trip based on your group size, interests, budget, and other needs through our Create My Trip service.
Why Travel with Asia Highlights During the Pandemic
Tailor-made experience: All of your ideas/needs will be carefully considered to create your ideal trip.
Worry-free planning: Your 1:1 travel consultant in Asia will take all the uncertainty out of your planning, helping you navigate any travel restrictions. 
No-risk booking: 100% refund policy! (up to 14 days before departure)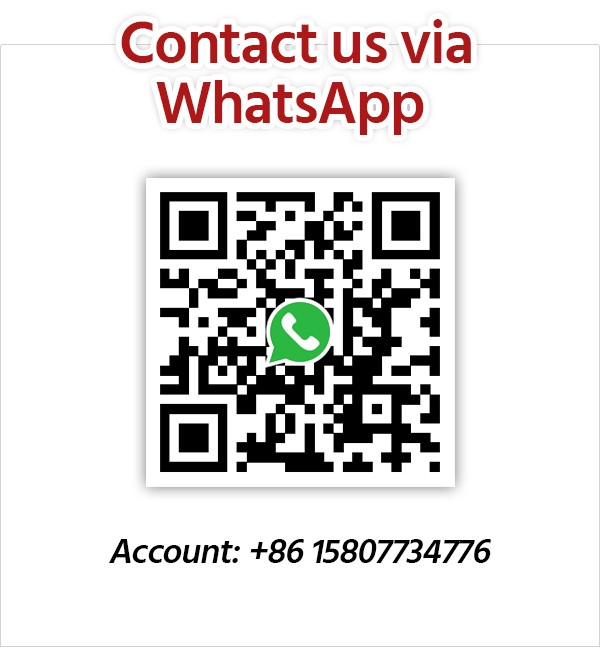 Get Inspired with Our Sample Itineraries
At Asia Highlights, we create your kind of journey — your dates, your destinations, at your pace. You can have any trip tailor made for your travel.
More Travel Ideas and Inspiration