Vietnam has eased its travel restrictions from March 16, 2022. All travelers are exempt from quarantine to visit Vietnam now as long as you're fully vaccinated. 
The best time to visit Hanoi is from October to December when the tropical monsoon climate experiences its sunny and drier fall season. As is typical of monsoon-influenced climates, Hanoi's weather is generally split into three seasons, resulting in a hot season, a dry season and a wet season.
Hanoi is a beautiful city at any time of year, but depending on the types of activities you enjoy, the weather may affect your journey. If you are interested in a particular festival or cultural event, this might steer you to a different time of year from a normal traveler
Quick Facts
The peak season to travel to Hanoi is said to be late October to early February
The dry season is from November to February
The hot season is from March to May
The wet season is from June to October
April is the hottest month
December is the coolest and also the driest month
August is the wettest month
It is always pleasant to travel in Vietnam, especially if you usually live in a non-tropical climate
Recommended Itinerary
The Peak Season
The best time to visit Hanoi if you are seeking fine weather is undoubtedly during the peak season, from late October to early February. During this period the air is cool, dry, and fresh but still kept warm by the afternoon sun. Cloudless blue skies and brisk breezes will keep you refreshed while you explore this charming and delightful city.
Hanoi experiences high levels of humidity (as high as 80-90 percent!) but during these months it drops considerably, making the temperatures very gentle. No matter the season, if you travel in Hanoi by private car, as is recommended, you can spend all or a lot of your transit time in climate-controlled comfort.
What to pack
Buy an umbrella when you arrive in Hanoi, no matter what time of year you travel. Umbrellas are great for sun protection as well as for the frequent rain showers.
In most cases, if you travel by private car and have your trip pre-planned, you can avoid getting stuck in the rain. However, if you are walking a lot or plan to spend a lot of time outdoors, chances are you will need to get under your newly purchased umbrella at least once or twice.
For a really enjoyable trip make sure you pack…
Sunscreen (widely available in Hanoi but may vary from your home brand)
Sturdy walking shoes that are waterproof or can dry quickly
A few sandwich bags to waterproof maps and money
Small grocery bags can make great shoe liners if you plan to travel during the rainy season
Quick-dry clothing will help remove moisture from your body and will wash and dry quickly on the road.
The Best Southeast Asia Tour for First-timers
The Dry Season
From November to February, Hanoi experiences its dry season. Temperatures range from 15 to 20 Degrees Celsius (68-75 F) and precipitation is lowest. The average rainfall in June is 200mm, as compared to 2mm in January, so you can see why many people choose this time of year to travel.
The dry season comes with blue skies, few clouds, cool breezes, and warm afternoons. The streets are always full of activity during this time of year as people enjoy the best months outside.
What to do:
The dry season has a lot of interesting festivals. The Tet New Year is celebrated nationwide in January or February and is the country's most important holiday. This holiday is so significant that it can change prices and availabilities quickly, so make sure to double-check when it falls.
In February is the Co Lao festival during which Hanoi comes alive with staged wrestling matches and lively revelers. The cooler weather of this time also brings out an abundance of street food in Hanoi. While the city has street food all year round, it is during this period that the city's streets seem to fill with carts, shops, and stalls, all selling delicious treats.
Recommended Itinerary
The Hot Season
The hot season from March through May brings average daily highs of 31 Degrees Celsius (92 Degrees F), but temperatures cool down some in the nights, settling in the 20's (70-75 F). Do not let this put you off! This season has relatively low rainfall, so some travelers PREFER to visit Vietnam this time of year, and costs can be lower.
What to do:
Hanoi can be hot but that heat can contribute to the festive atmosphere during one of this season's many festivals. In May (19th) the country celebrates the birth of its founding father Ho Chi Minh. A month later, in June, the city erupts again, this time with kites taking to the skies and boats to the Red River to celebrate Chem Temple Festival.
In March is Dong Nhan Temple festival where you can watch games of human chess and lantern dances all around the city. Later in the same month is Phu Dong Thien Vuong festival, during which you can watch water puppet performers tell the history and myths of Hanoi.
Nights in Hanoi are a welcome break from the daytime heat. Many locals will venture out after dark to ride bicycles, eat outdoors, and unwind. In some ways, the summer heat contributes to the nightlife's festive atmosphere.
The Wet Season
True to its name, the wet season experiences the highest level of precipitation. It rains about daily during the wet season but the rains are not always incapacitating. In fact, many people find them to be refreshing.
Average temperatures in the wet season are around 25 degree Celsius (80 F) but day time highs and nightly lows can fluctuate from 20 to 30 degree Celsius (65-95 F).
What to do:
In late September/early October Hanoi celebrates mid-autumn festival by decorating the city with red lanterns and giving toys to children. Combined with moon-cake selling in the streets, the red lanterns can give the city a truly exotic and pleasant ambiance.
Apart from festivals, the wet season can be a good time to take advantage of discounted prices due to it not being peak season. You can visit the Old Quarter, try delicious local cuisine, watch water puppet shows, and so much more. The best way to unlock the secrets of Hanoi is to take a guided trip with a local guide.
Visit Vietnam with Asia Highlights
Asia Highlights welcomes the chance to help you design your perfect trip to Vietnam. Our knowledgeable staff will assist you in selecting destinations, accommodations and activities that best suit your requirements.
Check out the following links to learn more about our tours and get a head start on planning your hassle-free vacation today!
Why Travel with Asia Highlights During the Pandemic
Tailor-made experience: All of your ideas/needs will be carefully considered to create your ideal trip.
Worry-free planning: Your 1:1 travel consultant in Asia will take all the uncertainty out of your planning, helping you navigate any travel restrictions. 
No-risk booking: 100% refund policy! (up to 14 days before departure)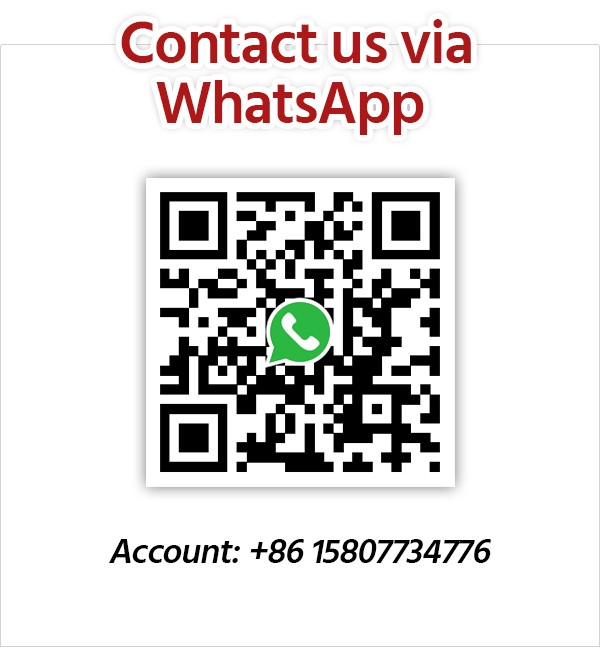 Get Inspired with Our Sample Itineraries
At Asia Highlights, we create your kind of journey — your dates, your destinations, at your pace. You can have any trip tailor made for your travel.
More Travel Ideas and Inspiration