If you want to discover the real Vietnam, you have to come here, to Hanoi.
This is an ancient city with a history of more than 1,000 years, preserving temples, monuments and an old quarter.
As the capital, it's the center of politics, economics and culture in Vietnam, adjusting to modern developments.
It's a charming city with European characteristics, retaining much French influence.
Look for a Lucky Turtle
Hoan Kiem Lake
Recommended length of visit: one to two hours
Hoan Kiem Lake is a beautiful lake in the Old Quarter with a long history. Small as it is, it's a good place for scenery and for escaping from the hustle and bustle of adjacent streets.
There is a small island in the lake with a stone pagoda, as well as a bright red wooden bridge with a view of the lake. It's said that the lake is inhabited by giant turtles and if you see one, good luck is on the way.
Sitting by the lake and watching people coming and going is a good way of acquainting yourself with the lives of local people.
Recommended Itinerary
Walk Into Minority Culture
Ho Chi Minh Mausoleum Complex and Ho Chi Minh Museum
Recommended length of visit: half-an-hour to an hour
When you talk about Vietnam, one man shouldn't be overlooked: Ho Chi Minh. He's the liberator, who led the country to freedom; the founder, who unified the nation.
At the Mausoleum, Ho Chi Minh's body is preserved in a glass case for public viewing. You can pay your respects to him here. To show respect, please dress neatly and remain silent while visiting.
Nearby is the Museum dedicated to Ho Chi Minh's life and achievements. It's worth visiting for anyone interested in the history of Vietnam.
Feel the Rhythm of Romantic Religious Beauty
Saint Joseph's Cathedral
Recommended length of visit: half-an-hour to an hour
Saint Joseph's Cathedral was built in 1886. It's a Gothic revival church, imitating the construction of Notre Dame in Paris.
The church is not as bright as the red cathedral in Ho Chi Minh or the pink cathedral in Da Nang, but it still reflects a historical romanticism.
A giant statue of the Virgin Mary outside the church will first catch your attention. Then, walking inside, you'll be amazed by the gorgeous stained glass window and shiny gilt trimmed wood of the nave.
Just feel the rhythm of beauty emanating from the church. It has grown from a combination of romance and religion.
Recommended Itinerary
Bathe in the Sunshine of an Ancient Academy
Temple of Literature
Recommended length of visit: one to two hours
The Temple of Literature was built in 1070, originally as a university dedicated to Confucius.
The temple is well-preserved and worth visiting. Its Vietnamese architecture comprises a lake of literature, the Well of Heavenly Clarity, and turtle steles, along with courtyards and pavilions.
This is where the graduation ceremonies have been conducted for thousands of doctoral students. It is also where the doors of the university were originally opened to commoners. (Originally the university only accepted students of noble birth.)
Absorb the Art at the Opera House
Hanoi Opera House
Recommended length of visit: two to three hours (if attending a performance)
Hanoi Opera House, built in 1911, is the biggest theatre in Vietnam and one of the architectural landmarks of Hanoi. This impressive and well maintained colonial-era building was modeled on the Palais Garnier and is replete with neo-classical French characteristics, with a Gothic theme.
The interior is more magnificent than the exterior. Crystal chandeliers, Parisian mirrors, and bright marble terraces exhibit extravagant French flair.
Attending a performance, you not only see the classic and elegant interior, but also a high-quality event, such as Vietnamese opera, traditional folk music or an international concert.
Recommended Itinerary
Enjoy the Quintessence of Vietnamese Culture
Water Puppetry
Recommended length of visit: an hour
Water puppetry is a traditional performance with a history of nearly 1,000 years. Shows are performed in a pool of water, which is the stage for the puppets. Simultaneously, a Vietnamese orchestra plays traditional music, accompanying singers.
Most of the shows include a number of short sketches, leading the audiences through a journey of legends, harvest celebrations and ancient village life.
If you want to discover more about Vietnamese culture, you shouldn't miss this.
Investigate the Eternal Soul of Hanoi
Old Quarter
Recommended length of visit: two hours to half-a-day
There's an old Vietnamese saying, "Hanoi has thirty-six streets and guilds – Jam Street, Sugar Street, Salt Street…". It's Hanoi"s Old Quarter, the eternal soul of the city.
Packed with gorgeous colonial architecture, Buddhist temples and pagodas, the Old Quarter is a major commercial district in Hanoi. It houses artistic products from all around the country, making it a shopper's delight.
The Old Quarter at night is a place for night owls. Pop music, discos, clubs and bars will thrill and excite you.
Recommended Itinerary
Experience Local Life Vietnamese Style
Hanoi Cyclo Tours
Recommended length of visit: one to three hours
A cyclo is a cart where you sit in front, with the bike peddler behind. If you want to experience local life in a relaxing way, take a cyclo tour around the lake and French quarter.
On the cyclo, you can see folk exercising on the lake shore, watch local people enjoying breakfast on the street, and experience the chaotic traffic consisting primarily of scooters. It's so interesting, especially at crossroads.
Sitting on the cyclo and watching people pass by will remind you of film excerpts in which someone moves at a normal pace while the rest of the world speeds by.
Visit Vietnam with Asia Highlights
Asia Highlights welcomes the chance to help you design your perfect trip to Vietnam. Our knowledgeable staff will assist you in selecting destinations, accommodations and activities that best suit your requirements.
Why Travel with Asia Highlights During the Pandemic
Tailor-made experience: All of your ideas/needs will be carefully considered to create your ideal trip.
Worry-free planning: Your 1:1 travel consultant in Asia will take all the uncertainty out of your planning, helping you navigate any travel restrictions. 
No-risk booking: 100% refund policy! (up to 14 days before departure)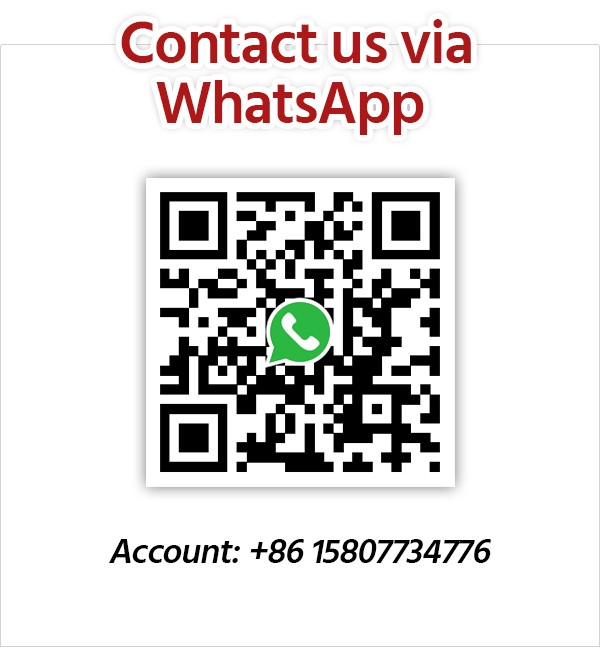 Get Inspired with Our Sample Itineraries
At Asia Highlights, we create your kind of journey — your dates, your destinations, at your pace. You can have any trip tailor made for your travel.
More Travel Ideas and Inspiration