Some of Vietnam's most popular destinations like Halong Bay, Hue, Hoi An, and the Mekong Delta are best experienced by spending time taking it easy on the relaxing backwaters of the country because these boat tours allow visitors to gain valuable insight into what life is like for locals living by the river.
Along with soaking up the stunning views on display, visitors also get to visit local villages and engage in a range of fun activities like swimming, kayaking, and taking part in cooking classes.
Quick Facts
One of the best ways to experience the unique beauty of Vietnam is to take cruises and boat trips
These trips allow you to experience Vietnamese life and culture in a laid-back, relaxing manner
Cruises in Halong Bay, and boat trips in Hue, Hoi An, and the Mekong Delta make for truly unforgettable memories
Recommended Itinerary
Highlights of Boat Tours
Whether you're trying to take in the emerald waters of Halong Bay, the rich cultural history found at Hue, the tranquility of Hoi An, or the charm of the 'rice bowl of Vietnam' that is the Mekong Delta, one of the best ways to experience the unique beauty of these places is by taking cruises and boat trips.
A trip to northern Vietnam is incomplete if you haven't visited Halong Bay, and the best way to experience the 3,000-odd sublime limestone islands of Halong Bay is by taking a day trip or an overnight cruise.
The stunning karst landscape at Halong Bay remains all around you while you and your important ones engage in a range of fun activities including kayaking, swimming, fishing, and learning to cook Vietnamese cuisine.
Boat tours in Hue and Hoi An provide travelers with intimate yet fulfilling ways to spend the day. Tours to the countryside and local villages are perfect ways for gaining valuable insight into everyday Vietnamese life.
The charm of the Cai Rang Floating Market in the Mekong Delta is something every visitor ought to experience, as there's truly nothing quite like it. Cruising past rice paddies and stilted houses with the floating market bustling behind, makes for an unforgettable memory.
What It's Like
The main idea behind these cruises and boat tours is to allow guests to be close to nature so they can enjoy the unparalleled natural beauty of Vietnam. They provide guests with a unique insight into Vietnamese life and make for inspiring moments that aren't easily forgotten. Trust us, there's nothing quite like them.
Almost all tours include hotel pick-ups and transfers for guests. Knowledgeable guides who are keen to show you the best possible, lead all tours.
Recommended Itinerary
Cruises in Vietnam
Halong Bay Cruises
Three companies manage the best cruises in Halong Bay: Orchid Cruise, Glory Legend Cruise, and Bhaya Cruise.
While there are many options to choose from when it comes to cruises, Orchid provides service that is unmatched by most.
If the spectacular views of Halong Bay aren't enough to keep you occupied, you can entertain yourself by partaking in a range of activities including swimming, fishing, kayaking, or signing up for cooking or Tai Chi classes. Musical entertainment is also provided on board.
Glory Legend Cruises also pride themselves in the excellent customer satisfaction ratings they garner. The cruise provides similar activities on board to Orchid, with the addition of massages, boat rides, cave explorations, and beach visits.
The largest cruise tour operator in Halong Bay is Bhaya, and just like Orchid and Glory Legend, Bhaya is well known for the excellent service and amenities it provides. It is one of the most reputable cruise companies operating in Halong Bay.
Orchid, Glory Legend, and Bhaya, all provide hotel pick-ups, quality service, welcome drinks, lunch, and dinner for customers. When it comes to experiencing the natural wonder of the World Heritage site, that is Halong Bay, few companies compare to these three.
Boat Trips in Hue and Hoi An
Is there a better way to enjoy the culture and beauty of the UNESCO World Heritage-listed Citadel of Hue than by taking a scenic cruise on the Perfume River? We doubt there is.
During this boat trip down the Perfume River, you will experience the history of this must-see city and will get to visit the Forbidden Purple City and the Thien Mu Pagoda.
Fishing is an integral part of the community in Hoi An and luckily enough for tourists, boat trips in Hoi An provide guests with the unique opportunity to appreciate and understand the local farming and fishing communities in and around Hoi An.
A guide accompanies you on this 6-hour tour while you cycle along dirt roads and experience Vietnamese life firsthand. The tour includes visits to several fishing villages.
Hotel pick-ups are provided at both Hue and Hoi An, and tours include snacks, lunch, and beverages.
Boat Trips on the Mekong Delta
The Mekong Delta is the 'rice bowl of Vietnam'. Cruising past the riverside villages, orchards, rice paddies, and stilted houses make for an unforgettable experience, and a tour every visitor should sign-up for.
The tour is not very long— only 4 hours in total — and starts at Can Tho, making it ideal if you're short on time. The boat trip includes a tour of the Cai Rang Floating Market, a visit to a traditional rice noodle factory, fruit tasting at a local orchard, and visits to local villages.
Visit Vietnam with Asia Highlights
Asia Highlights welcomes the chance to help you design your perfect trip to Vietnam. Our knowledgeable staff will assist you in selecting destinations, accommodations and activities that best suit your requirements.
Check out the following links to learn more about our tours and get a head start on planning your hassle-free vacation today!
10-Day Best of Vietnam with Mekong Delta
13-Day Vietnam Classic Wonders with Sapa
14-Day Vietnam, Cambodia and Laos Tour
You might like to read
Why Travel with Asia Highlights During the Pandemic
Tailor-made experience: All of your ideas/needs will be carefully considered to create your ideal trip.
Worry-free planning: Your 1:1 travel consultant in Asia will take all the uncertainty out of your planning, helping you navigate any travel restrictions. 
No-risk booking: 100% refund policy! (up to 14 days before departure)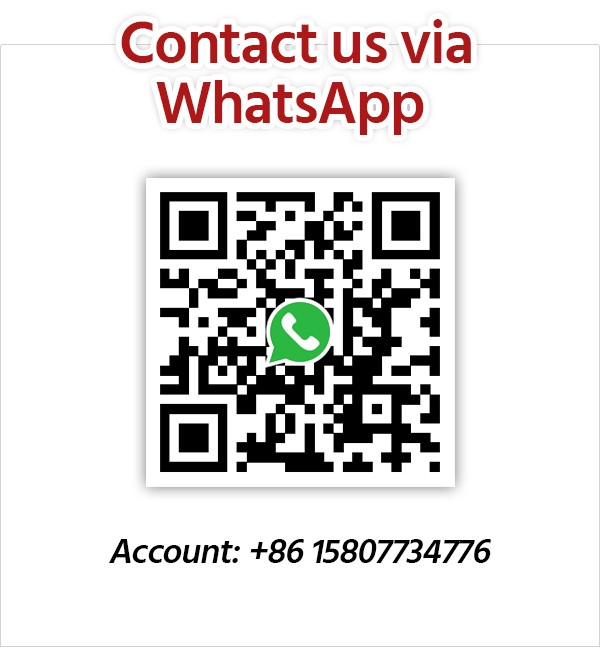 Get Inspired with Our Sample Itineraries
At Asia Highlights, we create your kind of journey — your dates, your destinations, at your pace. You can have any trip tailor made for your travel.
More Travel Ideas and Inspiration