Highlights of the Marble Mountains
The Marble Mountains are five mountains made of limestone and marble, about 9 kilometers (5 miles) south of Da Nang city proper. The cluster of hills is a well-known pilgrimage site with beautiful peaks, vast networks of tunnels, gorgeous caves, and impressive temples making for a wonderful place to explore.

marble mountains
Read on to find out more about this amazing site in Da Nang that you can access either by lift or walk all the way up (it is quite a hike).
Recommended Itinerary
What Our Customers Said
Vietnam & UAE FANTASTIC tour! Thank you Albee Ning!

Albee was INCREDIBLE. She arranged a 9-day private tour of both North and South Vietnam. No stone was left unturned: a private cruise up the Mekong; excellent hotel reservations; personal, caring tour guides;

More

Consumer, Jun 2020

We traveled with Asia Highlights…

My husband and I had an absolutely wonderful 5 1/2 week trip that was organized by the exceptional Ruby Zhao. We have traveled a lot and Ruby is the VERY BEST AGENT we have ever had!

More

Lurinda Smith Barton Barnwell, Mar 2020

We were.very satisfied with Asia…Four Great Weeks in China and Viet Nam

Asia Highlights was very efficient at advising us on what to see and the best routes to take, but they were also very flexible in integrating our own ideas in regard of travel destinations and accommodations.

More

Eva and Jim, Oct 2019

We were.very satisfied with Asia…Four Great Weeks in China and Viet Nam

During our four weeks in China and Viet Nam we experienced excellent guides and drivers who were employees of Asia. Highlights.

More

Eva and Jim, Oct 2019

Trip to Vietnam with Asia Highlights was well above expectations

My 12-day private trip to Vietnam was a very rewarding experience, and every day was fantastic, and well above expectations. My trip was perfectly well prepared and organized by Lissy Syoo from Asia Highlights,

More

cdietp, May 2019

Trip to Vietnam with Asia Highlights was well above expectations

In summary, every day, every hour, every moment that I spent in Vietnam was so beautiful and extraordinary. It was also a great educational experience for me. I was very fortunate to have all the guides I had.

More

cdietp, May 2019

Repeat Customer

We traveled with China Highlights in 2015 and were completely satisfied, so when they emailed that they now were arranging trips to SE Asia we didn't even consider looking at other tour companies.

More

Terry, Feb 2019

Repeat Customer

We spent three weeks in Cambodia, Laos and Vietnam. We were a group of six and had absolutely no issues whatsoever. It would be impossible to list everything we liked about our tour.

More

Terry, Feb 2019
History of the Marble Mountains
There is a beautiful myth surrounding the Marble Mountains: according to this myth, when a dragon came out of the ocean at Non Nuoc beach it laid an egg. This egg hatched after a thousand days and nights, and a girl came out of it. The fragments of the shell were left behind, and these were what became the hills of the five mountains.
The five mountains have been named after the five elements: Kim (metal), Thuy (water), Moc (wood), Hoa (fire) and Tho (earth). Núi Cẩm Thạch, the Vietnamese for the Marble Mountains, is literally 'Five Elements Hill'. The one peak that is open for climbing to the top of is Thuy.
Tam Thai Pagoda, at the top of Thuy, is nominally 400 years old: it has been rebuilt and repaired many times.
Xa Loi Pagoda (built 1956), at the top of the elevator, was South Vietnam's Buddhist headquarters. It has Buddhist statues, a ceremonial hall, and a bell tower. The tower is 28 meters (92 feet) high, with six sides and seven stories representing seven emotions, which are to be overcome like climbing the floors of the pagoda in Buddhism.

Marble Mountains
The incongruous concrete and glass elevator, looking like a pale skyscraper attached to the hill at the top, was built in 2011.
Why the Marble Mountains Are so Popular
Today, they are a popular tourist destination because the views are so amazing from the top and there's lots to see along the way.
From caves with ancient Buddha statues inside and beautiful Hindu and Buddhist art, to beautiful ponds with greenery, and pagodas and temples along the way, there is just so much to see for the entrance ticket of just 40,000 Vietnamese dong.
The grottoes' carvings show depictions of religious scenes carved out of marble, and impressive statues.

cave in marble mountains
Recommended Itinerary
When to Visit the Marble Mountains
It is best to visit Da Nang and the Marble Mountains between January and June, when it is less rainy. This is because Da Nang has a tropical monsoon climate and it rains a lot between September and November.
April and May are probably the best months to visit, as January and February can be a little chilly still, especially in the mornings or evenings.
As you're likely to want to combine the Marble Mountains with a visit to one of Da Nang's many amazing beaches, April and May is also when the temperature is best for this (through to August, although closer to the end of summer big rainstorms become more likely). See more detail on Vietnam Weather.

danang, beach, fishing, vietnam
With regards to choosing your Marble Mountains day during your time in Da Nang, pick a clear day if you can to ensure you get the best views from the top of the mountain!
Is it Hard to Climb up the Marble Mountains?
The climb up is quite steep, so it's a tough walk to get up, hence we suggest you only attempt this if you are fit.
There are a total of 156 steps (about the equivalent of a 12 story building) leading to the top of Thuy (the peak of the mountain cluster named after the water element). At a leisurely (careful) pace, recommended due to unevenness and slipperiness after rain, 20 minutes is sufficient for the fit.
A map costing 15,000 dong is useful when walking up to find the sights and as a souvenir.
It is approximately a 3-or-4-hour trip in total, there and back from Da Nang, and not recommended to do with very young children, because it gets steeper the closer you get to the top.
There is a lift near the entrance that you can take up, although it doesn't go all the way to the very top, costing an additional 20,000 Vietnamese dong each way, if you decide to take it.
Recommended Itinerary
What to Pack and Precautions
Clothing: Make sure you are wearing comfortable shoes, and light, breathable clothing if you are visiting in the summer (April through to the end of August). While we recommend starting your visit early in the day when it is not yet extremely hot, it will get warmer throughout the day.
If you are visiting on a rainy day during the rainy season (between September and December), make sure you're also wearing shoes with good grip, as some of the steps can get a little slippery. Bringing along an extra layer is also a good idea during this time when temperatures are lower, especially at the top of the peak. If you start off early it will also be a little cold when you start your hike.
Read more about weather weather
Bring a torch if you have one to explore the inside of the caves, and plenty of water for your journey, as well as a snack.
You'll find children along the way selling souvenirs and offering tours. They can be quite persistent, so make sure you've packed some small change if you're looking to get a souvenir or would like to be shown around by them.
It can also be helpful to be wary of the local monkeys that roam the mountains. They can be a little aggressive as they sometimes do get food from the visitors, so please do not feed them and don't get too close to them.
How to Get to the Marble Mountains
The Marble Mountains are only about 20 minutes by road outside Da Nang in Ngu Hanh Son District of Da Nang.
Bus 1 from Da Nang Bus Station and the Coco Tour Bus (pink) stop a few minutes walk from the Marble Mountains' entrance.
For the more adventurous, motorbikes can be rented in Da Nang.

motorbike in Vietnam
Address for taxis/drivers: 2 Huyen Tran Cong Chua, Hoa Hai, Ngu Hanh Son, Da Nang, or just say Núi Cẩm Thạch if your Vietnamese is passable. Ask the taxi driver to use the meter or use a ride booking app. Drivers wait at the entrance ready to take visitors back to the city.
For those who don't want the hassle of negotiating local transport, consider a private tour. Our private transport is the most reliable, stress-free way to get to the Marble Mountains.
1. Climb up for a spectacular, panoramic view of Non Nuoc, also known as My Khe Beach.

2.Visit incredible pagodas dating back to the 17th century.

3. Explore caves throughout the landscape, particularly Lantern Cave which is small but amazing, as it is filled with lava.

4. Enjoy the beautiful ponds on your way to the top.

5. Have a fresh coconut drink at Van Nguyet Grotto.

6. Purchase some beautiful marble souvenirs to take home to your family and friends!

7. If you're lucky you will see the monkeys that live on the mountain!
Why Travel with Asia Highlights During the Pandemic
Tailor-made experience: All of your ideas/needs will be carefully considered to create your ideal trip.
Worry-free planning: Your 1:1 travel consultant in Asia will take all the uncertainty out of your planning, helping you navigate any travel restrictions. 
No-risk booking: 100% refund policy! (up to 14 days before departure)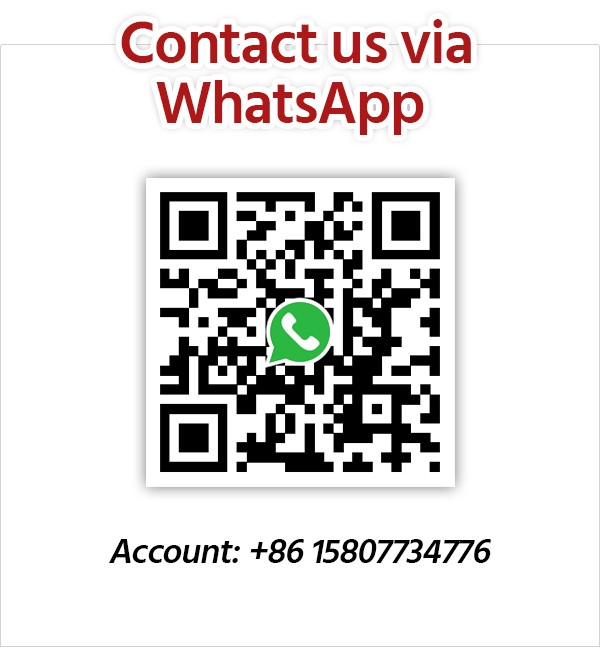 Get Inspired with Our Sample Itineraries
At Asia Highlights, we create your kind of journey — your dates, your destinations, at your pace. You can have any trip tailor made for your travel.
More Travel Ideas and Inspiration