For those looking to do some shopping during their holiday, Vietnam is an absolute delight. Over centuries, the local population has cultivated an exquisite array of handicraft traditions, which have become an important part of Vietnamese cultural heritage.
In many artisan families, techniques such as painting, weaving, silk-making, and lacquerware-production have been passed down from one generation to the next. Many craftspeople operate workshops, studios and galleries from inside their homes. This allows guests the unique opportunity for a personal look into the process of creating handicrafts.
Shopping for Handicrafts in Vietnam
Whether you are looking to purchase fun items to bring back to loved ones, or hoping to add some Vietnamese style when decorating your home or office, shopping in Vietnam can be an educational and satisfying experience for all travelers.
For your convenience, Asia Highlights suggests that you look for the following handicrafts when shopping in Vietnam. Remember to bargain hard!
Lacquerware Goods
Lacquerware items are some of the most cherished goods available to shoppers in Vietnam. The process of creating lacquerware was developed about four hundred years ago in many areas of Asia, though the traditional styles available in Vietnam are unique.
When producing lacquerware, artists first use bamboo and horsehair to construct practical items, such as vases, tableware, combs or boxes. Next, these same items are painted with sap tapped from varnish trees that grow wild in local forests.
This material produces a glossy finish resistant to the damaging effects of heat and moisture. Lacquerware goods are usually painted with elaborate designs that depict natural scenes and folk legends before being displayed for purchase.
Where to Buy
Shoppers will be able to find some lacquerware items in almost every destination throughout the country. Keep your eyes peeled for small, family-run shops or off-the-beaten-track galleries. You'll have a great opportunity to find an original, one-of-a-kind piece at quieter, less-touristy destinations.
The big cities like Ho Chi Minh City or Hanoi offer the widest selection of lacquerware products at the cheapest prices. Check out the An Dong Market or Cholon Markets when shopping for lacquerware in Ho Chi Minh City, or the popular Weekend Night Market and Dongxuan Market in Hanoi.
Recommended Itinerary
Silk Textiles
The first-rate silk production industry in Vietnam is celebrated throughout the world. This traditional craft has been studied and perfected by artists around the nation, and is an important part of the Vietnamese people's cultural heritage.
Silk is typically produced by collecting silkworm cocoons and weaving silk threads on a manual loom. Wearing gowns, scarves or any kind of garment made from this soft, exquisite material will make one appear elegant and in-tune with traditional Vietnamese fashion.
Where to Buy
Silk is available for purchase throughout Vietnam. Travelers and locals alike often find the best quality goods for the cheapest prices in the charming port-city of Hoi An.
Markets, boutiques and souvenir shops will all offer a variety of silk apparel from shawls and dresses to ties and t-shirts. Beware, however, of counterfeit silk goods sometimes hawked by vendors at busy destinations.
Priceless Paintings
Painting is another prominent Vietnamese tradition. Many artists find inspiration for their work in the natural environment, traditional spirituality, or ancient and modern history. Influenced by both Chinese and French customs while remaining true to its roots, Vietnamese artwork includes a rich array of styles and themes that are sure to attract any art-lover.
Silk painting is one distinct art form popular in Vietnam that illustrates superior craftsmanship, whereby artists use thin silk textiles as canvases for watercolor paintings, which often depict pleasing scenes of harmony between men and nature.
Where to Buy
A variety of exquisite paintings are available for purchase in most places across Vietnam. While large cities like Ho Chi Minh City and Hanoi are home to innovative young artists exhibiting contemporary work in cutting-edge galleries, modest towns like Hue and Sapa house traditional folk-painters, selling their splendid artwork for even better prices.
Woven Crafts
Handicrafts woven out of materials such as grass and bamboo are popular souvenirs for travelers in Vietnam. After being hand-woven or produced on a loom, these goods may also be dyed using natural ingredients to give them an impressive, uniquely Vietnamese appearance.
Local artisans are skilled in utilizing these natural materials to construct everything from baskets and mats, to curtains and mattresses. Travelers have a range of styles, sizes and products to choose from when shopping for woven handicrafts.
Where to Buy
Using natural materials to weave practical products for everyday use is a specialty throughout Vietnam. As a rule of thumb, the further you venture into the countryside the more original, high-quality woven goods you will find.
The hill tribes of northern Vietnam are particularly famous for their weaving abilities. When in Sapa, be sure to look out for some of their distinct and useful handicrafts, available at any local market.
Recommended Itinerary
The Asia Highlights Experience
Responsible Travel
Asia Highlights is committed to responsible travel, in order to provide worthwhile and memorable experiences for our guests. We promise that our guests will never be taken on unexpected shopping detours or forced shopping. We encourage you to keep your belongings safe whenever traveling.
Our organization also aims to promote positive development in the areas we visit. We work closely with partners in destination cities to assure our tours are led by knowledgeable local guides and young staff members looking to develop their careers.
We remind guests that shopping at locally-owned businesses is a wonderful way to support the surrounding community in Vietnam.
Visit Vietnam with Asia Highlights
Asia Highlights welcomes the chance to help you design your perfect trip to Vietnam. Our knowledgeable staff will assist you in selecting destinations, accommodations and activities that best suit your requirements.
Check out the following links to learn more about our tours and get a head start on planning your hassle-free vacation today!
Why Travel with Asia Highlights During the Pandemic
Tailor-made experience: All of your ideas/needs will be carefully considered to create your ideal trip.
Worry-free planning: Your 1:1 travel consultant in Asia will take all the uncertainty out of your planning, helping you navigate any travel restrictions. 
No-risk booking: 100% refund policy! (up to 14 days before departure)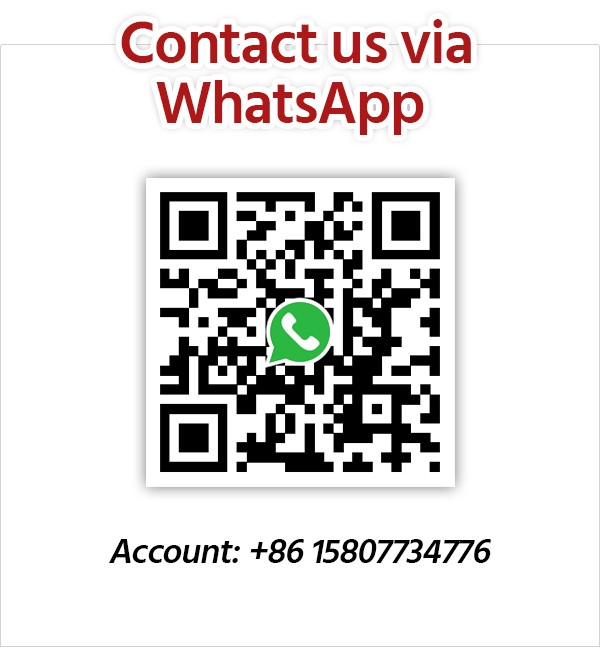 Get Inspired with Our Sample Itineraries
At Asia Highlights, we create your kind of journey — your dates, your destinations, at your pace. You can have any trip tailor made for your travel.
More Travel Ideas and Inspiration