Vietnamese festivals offer visitors a great opportunity to obtain a deeper understanding of the traditional culture that is still practiced every day in the country, despite recent rapid development.
In Vietnam, there is a wide variety of festivals all of which are vibrant and exciting. Here we have provided a list of some of Vietnam's unique celebrations to help you plan for your journey to Vietnam.
Highlights
Enjoy the firecrackers and parades of lion-dancers in the streets
Observe the worship of ancestors with incense and offerings
Explore incredible Buddhist pagodas and shrine complexes
Eat traditional festival foods such as mooncakes and sticky rice
Watch the stunning and colorful traditional lanterns float on the water in Hoi An
Join with Vietnamese people in a traditional pilgrimage from pagoda to pagoda
Listen to Vietnamese folk music and watch satirical theater performances
Recommended Itinerary
Tet Festival-the Lunar New Year
When: January/February
Tet is Vietnam's biggest and most famous festival of the year. It is often described as Christmas, New Year's Eve, and Thanksgiving combined into one! Tet is a vivacious, colorful, and noisy celebration intended to bring luck to the people of Vietnam in the year ahead.
The main focus of the festival is family, and many Vietnamese people travel great distances to return to their home villages or cities. During the festival, families will set off fireworks, visit temples, and have large meals together.
The best place to celebrate Tet is in the large cities of Vietnam, because during Tet the small towns often 'shut down'. Hanoi is especially good for the festival as it has two impressive pagodas where locals can be seen lighting incense and praying to their ancestors.
Mid-Autumn Festival-the Harvest Celebration
When: Mid-September
This magical 3000-year-old festival is the perfect way to obtain a great view of Vietnamese culture. Mid-Autumn Festival celebrates the harvest season with parades, lion dances, firecrackers, games, and tasty treats.
The traditional foods that are served during this time include mooncakes, which are round pastries, and sticky rice, which can be sweet or savory.
According to Vietnamese legend, the story behind the festival's origin starts with the mythological Cuoi, who was stranded on the moon and wanted to return to earth. In order to lead Cuoi back home, the Vietnamese people light lanterns, which are carried in parades through the streets or hung in temples.
The best place to experience the Mid-Autumn Festival is in Hoi An, where street performances are frequent and lively. The lantern parades take place in the city's beautiful Ancient Town, where visitors can see the Japanese Bridge and other well-known locations decorated in glimmering lights.
Recommended Itinerary
Vesak Day-Buddha's Birthday
When: Early May
Although Vietnam is a communist country, many people still actively practice religion and Vesak Day a very important celebration for them. The holiday is also a great chance for visitors to get a glimpse of Vietnamese Buddhism, which is different from the Thai or Burmese versions.
During the holiday, millions of people turn up to decorate temples lavishly all over the country, as well as to take part in parades, games, and prayer. Vesak Day is also a great time to try the country's traditional vegetarian food, because during this festival Buddhists are not allowed to eat meat.
The best place to experience Vesak day is in Hoi An, where celebrations begin with reading of scriptures at the Phap Bao Pagoda. Then in the evening, a lively parade moves through the rustic Ancient Town to the river, where animals are released and lanterns are placed along the riverbank.
Perfume Festival-the Pilgrimage
When: Mid-February/March
The Perfume Festival takes place at the Perfume Pagoda[Is this the same as Den Trinh? Then could you change here to 'the Perfume (Den Trinh) Pagoda'?], which is a striking complex of Buddhist shrines and temples located near Hanoi. The festival is a pilgrimage that draws people from all over Vietnam to take the journey, beginning with the dragon dance at Den Trinh Pagoda.
After the dance is complete, the pilgrimage starts with a beautiful boat trip along the Yen River and then continues by foot past the limestone caves and through rice fields. The pilgrimage to the Perfume Pagoda is half the fun, and it is important to bring a guide for the journey.
Upon arrival at the pagoda, visitors will be able to observe the beautiful offerings, statues, incense-burning, and crowds that come together to celebrate this 600-year-old holiday.
Recommended Itinerary
Wandering Souls Day-The Ghost Festival
When: Early September
Although this festival began as a Buddhist celebration, today it is widely practiced throughout Vietnam by people of all religions. During Wandering Souls Day, the Vietnamese people believe spirits are able to visit the earth. The night before the festival, thousands of people journey to temples to pray, and to celebrate the return of their ancestors.
To please these spirits, many Vietnamese people create altars that they cover in offerings and place in pagodas and other public places. This festival is also known as the Cold Food Festival, because during this time chilled dishes such as banh troi and banh chay are traditionally eaten.
The best place to celebrate Wandering Souls Day is in Hue. Here there are plenty of Buddhist shrines and pagodas where locals will pray the night before, and where monks can be seen performing ceremonies for the festival.
Hoi An Lantern Festival-Lighting the Way
When: Once every month
The Hoi An Lantern Festival is a beautiful display of traditional lanterns that happens every month to celebrate the full moon. The festival takes place in the stunning Ancient Town. During the festival, electricity is switched off in the area, which makes the beautiful glow of the lanterns even more breathtaking.
In the Ancient Town, the lanterns are placed on the river and float on the dark water, creating a stunning show of dancing lights. A great way to experience the festival is to book a boat ride on the river and get up close and personal with the beautiful scenery.
During the full moon in Hoi An, the hotels are very busy, so it is important to make bookings in advance. Thousands of Vietnamese people also flock to the city at this time to honor their ancestors, and it is usually crowded.
Recommended Itinerary
Phu Giay Festival-Goddess of Games
When: Late March to early April
Phu Giay Festival is a celebration of the Goddess Lieu Hanh that takes place at the Phu Giay Pagoda, about 88 kilometers east of Hanoi. During this festival, Vietnamese people pray for good luck while carrying bamboo relics in traditional costumes to the sacred pagoda.
Once at the pagoda the festival continues with all types of games,such as capture-the-flag, human chess, wrestling, and even dancing. The festival also includes traditional Vietnamese folk music and performances, as well as satirical theater shows.
Whether you want to participate in the games or join the groups of spectators, the vibrant atmosphere of this festival is guaranteed to leave you with a smile.
Festival Tips
The date of most festivals in Vietnam depends on the lunar calendar, so they will occur on different days every year. It is important to check the lunar calendar in order to know exactly when the festivals will take place.
Many of the festivals, especially Tet, involve Vietnamese people returning to their hometowns to be with family. This means that transportation is busy during festival time and it is important to book planes, trains, and buses in advance.
There is a myth that hotels are difficult to find during the festivals. Normally, however, during festivals such as Tet, accommodation is not difficult to find or overbooked because the Vietnamese people will stay with their families and not in hotels.
Because many people travel during the holidays, the prices of travel and accommodation may increase. It is important to budget for higher prices during festivals.
During holidays, many Vietnamese people will take time off to be with their families. This means that in some cities and especially in small towns, many shops and restaurants will close for the celebrations.
Also, government-run institutions will most likely close for a few days during holidays. Therefore, many government-run sights such as museums and exhibits may be closed.
Visit Vietnam with Asia Highlights
Asia Highlights welcomes the chance to help you design your perfect trip to Vietnam. Our knowledgeable staff will assist you in selecting destinations, accommodations and activities that best suit your requirements.
Check out the following links to learn more about our tours and get a head start on planning your hassle-free vacation today!
10-Day Best of Vietnam with Mekong Delta
13-Day Vietnam Classic Wonders with Sapa
14-Day Vietnam, Cambodia and Laos Tour
You might like to read
Vietnamese Lunar New Year 2022 (Tet) - 7 Things You Need to Know
Ao Dai - Traditional Dress of Vietnam
Why Travel with Asia Highlights During the Pandemic
Tailor-made experience: All of your ideas/needs will be carefully considered to create your ideal trip.
Worry-free planning: Your 1:1 travel consultant in Asia will take all the uncertainty out of your planning, helping you navigate any travel restrictions. 
No-risk booking: 100% refund policy! (up to 14 days before departure)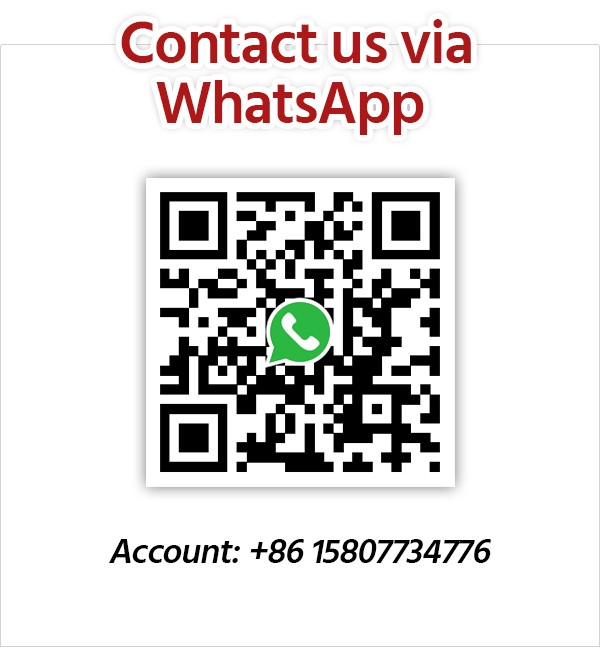 Get Inspired with Our Sample Itineraries
At Asia Highlights, we create your kind of journey — your dates, your destinations, at your pace. You can have any trip tailor made for your travel.
More Travel Ideas and Inspiration