Pattaya and Phuket are similar in some respects. They are both known for nightlife, and both have beautiful beaches. However, they also differ in certain aspects, such as family friendliness, typical length of stay, etc. If you want to decide between the two locations for your trip, this article will give you some helpful advice.  

Pattaya vs Phuket: Summary
 
Pattaya
Phuket
Features
Most well-known costal city in Thailand
Thailand's largest island
Location
Very close to Bangkok (2 hours' driving)
Southern Thailand (1½ hours' flight from Bangkok)
Nightlife
Pattaya Walking Street
Patong Bangla Road
Beaches
The quality and scenery of the beaches are average
Beautiful
More choices
Average Stay
1–2 days
3–5 days
Best Times
November to March
December to April
Cost
Affordable
More expensive
We Recommend These Travelers Choose Phuket:
First-timers: Phuket is one of Thailand's premier tourist destinations, and, as such, is ideal for first-time visitors to the country.
Families: Thanks to a large selection of activities and a better transport infrastructure, Phuket is ideal for parents and children.
Couples: Phuket offers more activities for couples, such as couples spas, romantic seaside meals, snorkeling, etc.
Vacationers: Phuket is absolutely the winner as a holiday destination. The soft, white, sandy beaches, stunning landscapes, various water sports, and cozy vibe comprise a wonderful getaway, whether you seek a quiet holiday or a colorful one.
We Recommend These Travelers Choose Pattaya:
Nightlife-seekers: Whether you want to go to bars and nightclubs or to sing, dance, and watch shows, Pattaya offers more options.  
What Our Customers Said
We had an amazing trip to Thailand

We had an amazing trip to Thailand with Asiahighlights. Every detail was perfectly organised and we always had an instant customer support service in case of any issues.

More

bugra t, Nov 2022

Great experience!

Bella was very helpful and responsive to all our questions. They handled all the arrangements very professionally and we had a wonderful time! We would definitely recommend and use them again!

More

Christie, Nov 2022

I contacted to Bella from Asia Highlights

I contacted to Bella from Asia Highlights that to buy tickets to Yi Peng Festival in Chiang Mai when i was in my country.She helped me very much.You can trust this agency, and i advice Bella as the best!!

More

Elena, Nov 2022

I had booked Chiang Mai Yi Peng Sky Lantern Festival

I had booked Chiang Mai Yi Peng Sky Lantern Festival with Asia Highlight Travel, my travel advisor was Bella Kiu, the experience was great, got my tickets , communication was seamless.

More

Siskazi Lindeni, Nov 2022

Thank you Iris Wang & Bella Liu

I thought "no hope" in getting the tickets to Yee Peng Festival organize by CAD. Fortunately, together with Bella Liu, I managed to secure all our tickets. No one left behind. This trip to Chiang Mai will be a memorable one.

More

Little Puppy, Nov 2022

Very accommodating and helpful

Bella was super helpful in getting my ticket to the Yi Peng festival exchanged and was very accommodating. Quick and easy transaction and received ticket within 24 hours. Good communication throughout the process.

More

Helen Powell, Nov 2022

Very accommodating and helpful

Asia Highlights as a whole is also very informative and contains helpful advice that has helped me plan my travels in Thailand.

More

Helen Powell, Nov 2022

You are in safe hands

Albee was an absolute pleasure to work with. She responded to my suggestions readily to find suitable alternatives for my 2 week trip to Thailand with my wife. She answered all my questions promptly and thoroughly.

More

RJ, Oct 2022
1. Pattaya vs Phuket: Beach City vs Island

Phuket
Although both places have sea views with beaches, Phuket is the best choice if you're looking for postcard tropical scenery with white-sand beaches, clear sea, and palm trees.
Pattaya is a coastal city close to Bangkok. It has 3 km (2 miles) of sandy beaches where you can enjoy all kinds of water activities. However, the city scenery with its bright shining lights seems more overwhelming than its seaside scenery. Most tourists go there for its lively nightlife.
Phuket is a beautiful and popular destination away from bustling city life.  Embraced by a laid-back vibe, Phuket is definitely the better place for enjoying a holiday.
Recommended Itinerary
2. Pattaya vs Phuket: Nightlife

Pattaya
If you have heard of Thailand's notorious nightlife and want to explore, Pattaya is the winner for you.
Pattaya itself is like a big party. All kinds of bars cater to every taste, and it has its well-known red-light district. The home of Pattaya's nightlife is Pattaya Walking Street inundated with lights, alcohol, music, and sex.
Phuket's colorful nightlife mainly happens on Bangla Road, also called the Bar Street. You'll have no trouble finding a bar that suits you.
3. Pattaya vs Phuket: Beaches

Kata Beach, Phuket
Beaches in Phuket are much better than those in Pattaya and also offer more choices.
Pattaya: The beach cannot the main purpose for a Pattaya trip. Pattaya Beach is shrinking due to years of erosion, and the quality of the water is mediocre. Jomtien Beach, Wong Ammat Beach, or Ko Larn are better choices.
Phuket has some of the best beaches in Thailand. Whether you are travelling with kids, or looking for a honeymoon destination, you will find a suitable beach somewhere in Phuket.  >>>16 Best Beaches in Phuket
4. Pattaya vs Phuket: Things to Do
City sightseeing, like visiting temples, markets, and museums is are the main activities in Pattaya, aside from the nightlife. Phuket's entertainments focus around its beaches.  
Things to Do in Pattaya

The Sanctuary of Truth
Visit the Sanctuary of Truth — a representative all-wooden temple
Go to Pattaya Floating Market
Visit Ripley's Believe It or Not! Museum
Experience Pattaya's Special Culture in Walking Street
>>>Top 10 Things to Do in Pattaya
Things to Do in Phuket

Snorkeling in Phuket
Enjoy your time in the beaches and all kinds of water sports, like snorkeling, swimming, and surfing
Wander around Phuket Old Town
Explore Phuket's Night Markets
Take a Trip to the Phi Phi Islands
>>>26 Things to Do (and Not to Do) in Phuket
Recommended Itinerary
5. Pattaya vs Phuket: Travel Costs
Travelling within a city is usually cheaper than traveling on an island. Pattaya is cheaper than Phuket in terms of transportation, food, and accommodation.  
Though Phuket is more expensive generally, you will still be able to find accommodation, food, and an itinerary that suits just about any budget.
6. Pattaya vs Phuket: Best Times to Visit

Coast of Pattaya
Best months in Pattaya: November to March
November to March in Pattaya is dry and warm (not so hot). The comfortable weather offers the best experience of various activities.
Pattaya's heavy rains fall from August to October, and April to May is the hottest period.
December to March in Phuket is the best season for weather and water sports. Like Pattaya, August to October are the rainiest months, but the rainy season is slightly longer in the south. April is the hottest month in Phuket.
7. Ease of Getting There

Phuket Old Town
Phuket is easier to get to than Pattaya. As one of Thailand's most popular destinations, Phuket has more flights.
Pattaya is 150 km (100 miles) from Bangkok. Because of the close distance, there is no direct flights from Bangkok. Tourists mainly come in via a two-hour road ride from Bangkok.
U-Tapao Rayong Pattaya International Airport, 40 minutes' drive from Pattaya city, serves just a few international flights. Most travelers won't choose Pattaya as their entry point.
Phuket is one of the best choices for entering Thailand. The United Kingdom, the United States, India, Australia, France, Germany, and many other countries have flights to Phuket.
There are over 30 direct flights from Bangkok to Phuket every day, only taking 1½ hours.
8. Pattaya vs Phuket: Accommodation
Phuket has more high-end resorts and also has more accommodation choices.
Pattaya also has some 4- or 5-star hotels, but not as many as Phuket. Pattaya has more affordable hotels. There are not many facilities, but they are clean and tidy.
In Phuket, you will find many high-end hotels and resorts, with most of them just a short distance away from the beaches. Hotel choice is not an issue on Phuket. Family hotels, honeymoon hotels, luxury resorts, economical hotels and so on can be found there.
9. Pattaya vs Phuket: Shopping

Phuket Chillva Night Market
Pattaya has more choices of shopping malls, while Phuket has more night markets for handicrafts.
Top shopping malls in Pattaya: King Power Pattaya Complex, Central Festival Pattaya Beach, Terminal 21 Pattaya, Pattaya Outlet Mall, Royal Garden Plaza, Central Center Pattaya
Pattaya also has a famous Floating Market where there are shops selling intricate handicrafts, restaurants, and bars.
Phuket has two large shopping malls near Patong Beach — Central Patong and Jungceylon. But there are many weekend/night markets for unique and exotic handmade goodies.
10. Pattaya vs Phuket: Dining

Snack stand in Phuket
Food in Pattaya is mainly Thai dishes. In Phuket, besides the Thai dishes, Western, Indian, Japanese, and Chinese dishes are also popular.
Pattaya: Most great restaurants are located on Beach Road. There are mostly Thai restaurants, but also some Chinese restaurants and Western restaurants.
Phuket: One thing that's different from Pattaya is that you can find many rooftop restaurants with a broad and beautiful sea and sunset views.  
>>>17 of the Best Thai Foods & Dishes You Absolutely Have to Try
Related Articles
Easy and Safe Booking with Us
Let us help you plan your trip! Contact us and we will create a trip based on your group size, time, budget, interests, and other requirements.
Why Travel with Asia Highlights During the Pandemic
Tailor-made experience: All of your ideas/needs will be carefully considered to create your ideal trip.
Worry-free planning: Your 1:1 travel consultant in Asia will take all the uncertainty out of your planning, helping you navigate any travel restrictions. 
No-risk booking: 100% refund policy! (up to 14 days before departure)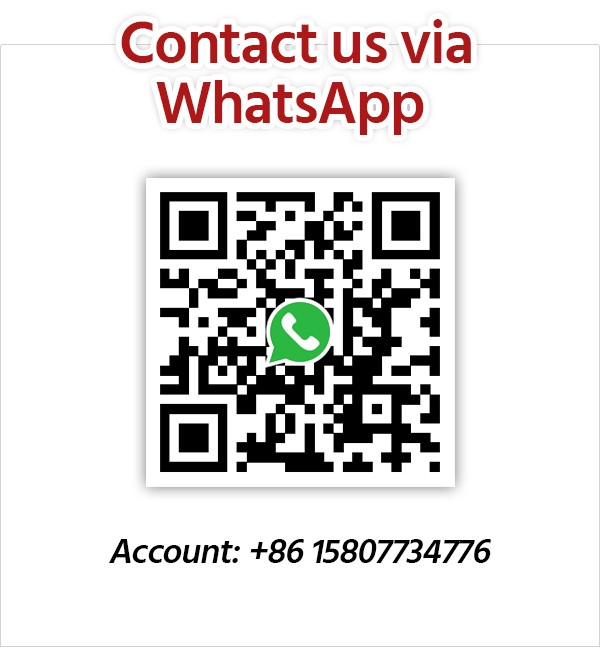 Get Inspired with Our Sample Itineraries
At Asia Highlights, we create your kind of journey — your dates, your destinations, at your pace. You can have any trip tailor made for your travel.
More Travel Ideas and Inspiration