Thailand Wonders Tour with Krabi Island
Walk around the unique local markets of Bangkok and get an insight into the local way of life. Venture into the ecological wonderland that is Khao Yai National Park: trek through its jungles and try to spot wild elephants. Take a rickshaw ride in Chiang Mai to experience its street food culture with a local guide. Relax on a beautiful beach by the Andaman Sea. This tour is sure to be an unforgettable experience.
Highlights
Explore the bustling Maeklong Railway Market and Damnoen Saduak Floating Market.
Hike in the jungle and spot wildlife at Khao Yai National Park.
Venture on a food trail and sample various local dishes. Enjoy the flavors of northern Thai cuisine in the food paradise of Chiang Mai.
Have a memorable elephant caring experience in Elephant Rescue Park.
Spend some leisure time in Krabi before heading back home.
What Our Customers Said
We had an amazing trip to Thailand

We had an amazing trip to Thailand with Asiahighlights. Every detail was perfectly organised and we always had an instant customer support service in case of any issues.

More

bugra t, Nov 2022

Great experience!

Bella was very helpful and responsive to all our questions. They handled all the arrangements very professionally and we had a wonderful time! We would definitely recommend and use them again!

More

Christie, Nov 2022

I contacted to Bella from Asia Highlights

I contacted to Bella from Asia Highlights that to buy tickets to Yi Peng Festival in Chiang Mai when i was in my country.She helped me very much.You can trust this agency, and i advice Bella as the best!!

More

Elena, Nov 2022

I had booked Chiang Mai Yi Peng Sky Lantern Festival

I had booked Chiang Mai Yi Peng Sky Lantern Festival with Asia Highlight Travel, my travel advisor was Bella Kiu, the experience was great, got my tickets , communication was seamless.

More

Siskazi Lindeni, Nov 2022

Thank you Iris Wang & Bella Liu

I thought "no hope" in getting the tickets to Yee Peng Festival organize by CAD. Fortunately, together with Bella Liu, I managed to secure all our tickets. No one left behind. This trip to Chiang Mai will be a memorable one.

More

Little Puppy, Nov 2022

Very accommodating and helpful

Bella was super helpful in getting my ticket to the Yi Peng festival exchanged and was very accommodating. Quick and easy transaction and received ticket within 24 hours. Good communication throughout the process.

More

Helen Powell, Nov 2022

Very accommodating and helpful

Asia Highlights as a whole is also very informative and contains helpful advice that has helped me plan my travels in Thailand.

More

Helen Powell, Nov 2022

You are in safe hands

Albee was an absolute pleasure to work with. She responded to my suggestions readily to find suitable alternatives for my 2 week trip to Thailand with my wife. She answered all my questions promptly and thoroughly.

More

RJ, Oct 2022
Itinerary in Detail
Eastin Grand Hotel Sathorn Bangkok (4-star)/ Avani+ Riverside Bangkok Hotel (5-star)
On arrival in Bangkok, the charming capital city of Thailand, your private guide and driver will greet you at the airport and drive you to your hotel. The rest of the day is free for you to spend as you please.
Day 2
Bangkok City Highlights Tour
breakfast and lunch
Your day will commence with a visit to the magnificent Wat Pho, which houses the sacred Reclining Buddha. A holy ceremony is held there every day and locals visit to offer worship. As the morning light shines on the orange robes of Buddhist monks, they solemnly begin their daily chanting in the hall.
Hop on a tuk-tuk (three-wheeled passenger vehicle) and head to the imposing Grand Palace. After your visit to the magnificent royal palace, take a longtail boat ride across the Chao Phraya River to the iconic Wat Arun, one of the oldest temples in Bangkok.
Conclude your day with a visit to the bustling Chinatown area.

The magnificent Wat Pho
Day 3
Bangkok to Khao Yai; Hike in the Jungle and Spot Wild Animals
Dusit D2 Khao Yai (4-star), Atta Lakeside Resort Suite (5-star)
breakfast and lunch
Established in 1962 as Thailand's first national park, Khao Yai is an ecological wonderland with plenty of wildlife and lovely trails through jungles and mountains. It is about a 2 hours' drive from Bangkok.
Upon your arrival in Khao Yai, your tour guide will show you the way to the viewpoint from where you can spot gibbons, pig-tailed macaques, and hornbills. Next, head to the Khao Yai National Park Museum.
Trek along the Gibbon Route to reach Haew Narok Waterfall. If you are lucky, you may see wild elephants wandering around.
Your day ends with a night safari tour. Transfer to a four-wheel-drive vehicle with a spotlight to see civets, deer, barking deer, porcupine, wild dogs, and elephants. Transfer to your hotel after the tour.

Spot wild elephants in Khao Yai
Day 4
More Adventures in Khao Yai; Return to Bangkok
breakfast and lunch
After breakfast, your private guide and driver will pick you up from the hotel and transfer you to Khao Yai.
You will trek along another trail, Haew Suwat Waterfall, which is a scenic route with two spectacular waterfalls on the way, and the ideal place to spot crocodiles, monitor lizards, and Chinese water dragons. Appreciate the natural beauty of the forest on the way. After all that physical effort, you will be rewarded with stunning views of Haew Suwat Waterfall at the end of the trail. The waterfall scene where Leonardo DiCaprio jumps from a high cliff in the Hollywood movie 'The Beach' was shot there.
After the sightseeing, return to Bangkok and transfer to your hotel.

The Haew Suwat Waterfall
Day 5
Morning Market Tour
breakfast and lunch
Get a glimpse into the lives of the locals as you explore the Maeklong Railway Market. See how the stall owners conduct their business along the train track. It's hard to believe that trains pass through this busy market until you witness the sellers pulling away and then putting back their stalls upon a train's arrival and departure.
Visit the Damnoen Saduak Floating Market, where the exciting sight of numerous boats laden with various goods, such as fruit, snacks, and other specialties, is sure to grab your attention. It is the most popular floating market in Thailand and is great for photo opportunities, food sampling, and gaining an insight into the local way of life in Thailand.

The bustling Damnoen Saduak Floating Market
Bodhi Serene (4-star)/Rati Lanna Riverside Spa Resort (5-star)
breakfast
You will fly to the lovely northern city of Chiang Mai following breakfast. Private transfers with guide facilities are included in this tour.
Day 7
Experience the Local Lifestyle and Street Food
breakfast and lunch
Spend some leisure time at a vibrant food and flower market, and learn how the locap ls pick fresh fruits and beautiful flowers.
Continue Doi Suthep, a natural wonder in Chiang Mai. The views from the mountain and the beauty of the surrounding area make the trip to the summit worthwhile. Stop at Wat Phra That, one of Northern Thailand's most sacred temples. You will be able to catch panoramic views of Chiang Mai city and the surrounding areas from the temple.

Visit the sacred temple Wat Phra That Doi Suthep
Return to Chiang Mai and take a rickshaw ride through its busy streets and quiet alleys. Sample various delicacies, including Northern Thai-style noodle soup, stir-fries, pad Thai (stir-fried Thai noodles), khao man gai (chicken rice), khao soi (a Burmese-influenced noodle dish), fresh fruits, and a variety of Thai desserts.
Learn about Chiang Mai's local street food by touring food stalls and shophouses, especially around the Three Kings Monument area.

Sample various Thai food
Day 8
A Memorable Elephant Caring Experience
breakfast and lunch
Situated in a pristine and picturesque valley in Chiang Mai, about 1? hours outside the city, Elephant Rescue Park is a paradise for rescued elephants. It provides a safe, loving, and secure environment for all the elephants that live there.
Spend half a day caring for the elephants. You are allowed to interact with the elephants, feed them, hug them, and even bathe them.

Meet the rescued elephants in a jungle
Day 9
Chiang Mai to Krabi
Avani Ao Nang Cliff Krabi Resort(4-star)/ Sofitel Krabi Phokheetra Hotel (5-star)
breakfast
On Day 9, you will travel down to southern Thailand to see one of the best tourist destinations on the Thai west coast, Krabi. Your tour includes private transfers and private guide services. Spend the rest of the day wandering around your hotel by Ao Nang Beach.

The tropical beach of Krabi
Day 10-11
Enjoy Your Time in Krabi
breakfast
You will have two free days to experience the natural charm of Krabi and entertain yourself by trying out various activities.
The untouched tropical beaches of Krabi are the perfect destination for laid-back couples and families. Ao Nang Center Point is famous for its high-octane nightlife, the Tiger Cave Temple offers visitors the chance to pay their respects to the Buddha, and the beautiful mangrove forest is the perfect place to spend some leisure time.
Krabi's seascape is famous for its steep limestone cliffs. In the ancient past, lava soared up from the sea, forming small isles of varied shapes. If you enjoy rock climbing, then you will love Krabi - it is one of the best spots for rock climbing in the world.
Snorkeling and scuba diving enthusiasts will be pleasantly surprised by the spectacular coral reefs and colorful array of fishes in Krabi's waters.
Hand-picked Hotels
We have selected hotels with different styles and for different budgets. Let us know your preferences and we will help you find the right one.

Bangkok
Eastin Grand Hotel Sathorn Bangkok

Khao Yai
Dusit D2 Khao Yai

Chiang Mai
Bodhi Serene, Chiang Mai

Krabi
Avani Ao Nang Cliff Krabi Resort
Our Service Includes:
12 days from
$2,831
per person (based on 2 persons and 4-star hotels)
Private transfers and English-speaking tour guide
All guided sightseeing as detailed in the itinerary
Hotel accommodation mentioned in the itinerary
Breakfasts at hotels and lunches for every guided day
Governmental taxes
Tour code: ah-tl-11
Start planning your tailor-made tour now. Your 1:1 travel consultant will reply within 1 working day.
For a quick conversation, simply reach us via WhatsApp:

+8615807734776
Email:
contact@asiahighlights.com
Why Travel with Asia Highlights During the Pandemic
Tailor-made experience: All of your ideas/needs will be carefully considered to create your ideal trip.
Worry-free planning: Your 1:1 travel consultant in Asia will take all the uncertainty out of your planning, helping you navigate any travel restrictions. 
No-risk booking: 100% refund policy! (up to 14 days before departure)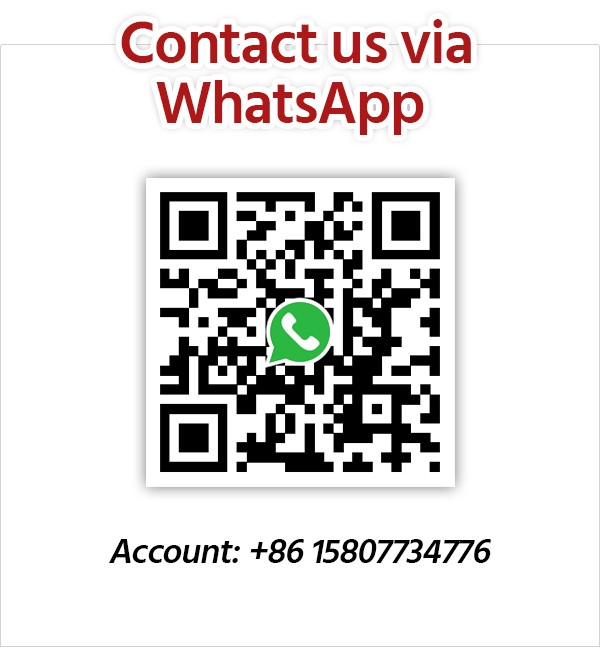 Get Inspired with Our Sample Itineraries
At Asia Highlights, we create your kind of journey — your dates, your destinations, at your pace. You can have any trip tailor made for your travel.
More Travel Ideas and Inspiration