Thailand is known for having some world-class destinations, but it has to be said that Koh Samui and Krabi are both right at the top when it comes to what they can each offer overall. Similar in many ways, you will also find that there is quite a lot that differs between them too.
We will show you which destination comes out on top in the Koh Samui vs Krabi debate in areas such as cost, activities, beaches, nightlife, and more.

Koh Samui vs Krabi: Quick Facts
 
Koh Samui
Krabi
Features
Third-largest Thai island
Romantic atmosphere
More luxury resorts
Less crowded
Adventure paradise
Cheaper option
Best Times
January–March
July–September
December–April
Recommended Stay
3–4 days
2–3 days
Top Beaches
Chaweng, Lamai, Bophut
Ao Nang, Railay
Top Activities
Swimming, snorkeling, spas, sunbathing, jet skiing
Rock climbing, snorkeling, diving, kayaking, hot springs
Nearby Islands
Koh Tao, Koh Phangan
Phi Phi Islands, Koh Lanta
Travel Costs
More expensive
More affordable options
We Recommend These Travelers Choose Koh Samui
Honeymooners and couples: Thanks to the many stunning beaches and more activities suited to personal pleasure, rather than outdoor adventure, couples will love Koh Samui.
Families: There are more activities for families with children to enjoy in Koh Samui.
Luxury travelers: Lots of 5-star hotels and resorts can be found in Koh Samui.
First-time visitors to Thailand: Koh Samui is a more popular tourist destination that can be reached more directly.
An In-Depth Experience of Southeast Asia at an Easy Pace
We Recommend These Travelers Choose Krabi
If you seek a laid-back and local feel: As the lesser-known of the two destinations, Krabi does not attract as many tourists. This means a quieter experience and less-crowded beaches.
Rock climbing lovers: Krabi offers a wide range of activities that visitors can enjoy. Rock climbing is certainly one of the most popular among thrill-seekers.
Backpackers: Krabi is a remote destination that will suit backpackers down to the ground.
Island-hopping fanatics: You could visit Krabi 10 times and still not see all of the surrounding islands as there are so many of them.
These Travelers May Consider Visiting Both
For some, deciding the winner between Krabi and Koh Samui may prove so difficult that they decide to visit both.
If you are a big fan of islands and beaches: Krabi and Koh Samui both offer some of the best beaches in Thailand. Island-hopping is also readily available in both destinations.
If your schedule permits: You will need to stay for at least 7 days to fit both Krabi and Koh Samui into your Thailand trip. We recommend 3–4 days in Koh Samui and 2–3 days in Krabi.
Those looking for a tropical paradise: In terms of the stunning climate that can be enjoyed in either destination, this is one area where Koh Samui versus Krabi is a tie.
Recommended Itinerary
1. Koh Samui vs Krabi: Beach Choices

Krabi
Summary: Koh Samui offers more entertainment and more of a selection. Krabi has fewer beaches, but they are usually less crowded.
Koh Samui: Offering about 40 beaches in total, Koh Samui certainly provides plenty of choices. Chaweng is the most popular as it provides idyllic sunbathing opportunities by day and some great nightlife during the evenings. Other popular beaches include Lamai, Bophut, and Maenam.
Krabi: There are just eight main beaches in Krabi, but Railay Beach is widely recognized as one of Thailand's most beautiful. You will also experience fewer people compared to the beaches in Koh Samui. Other recommendations include the Ao Nang, Tubkaek, and Phra Nang beaches.
Recommended Itinerary
2. Koh Samui vs Krabi: Vibe

Koh Samui
Summary: Koh Samui offers a romantic and leisurely vibe while Krabi is the adventure-seeker's dream.
Koh Samui: With its quiet charm, towering palm trees, and intimate beaches, Koh Samui easily conquers honeymoon couples' hearts. Sunset beach walking, seaside romantic candlelight dinners, cozy couples spas, and more wonderful honeymoon-pace activities are Koh Samui's offering. >>>Thailand Honeymoons: 8 Best Places for Romantic Stays, Itineraries
Krabi: Krabi is the paradise for adventurers. Its limestone hills and caves, dense rainforest, and waterfalls make Krabi appear wilder. Kayaking, rock climbing, and other outdoor activities are its theme.
3. Koh Samui vs Krabi: Island-Hopping

Koh Tao
Summary: Island-hopping is available for both Koh Samui and Krabi, but Krabi has far more choice.
Koh Samui: Koh Phangan and Koh Tao are the popular options and they are 30 minutes and 2½ hours away respectively.
Krabi: With close to 200 islands situated around Krabi, it is a dream come true for island-hopping lovers. Koh Phi Phi, James Bond Island, and Hong Island are usually among the favorites.
Recommended Itinerary
When we make a trip plan for you, it is according to your preferences. If you want to add an island-hopping trip in your itinerary, we will help you.
4. Koh Samui vs Krabi: Water Sports and Other Activities

Kayaking in Krabi
Summary: Krabi is perfect for those seeking plenty of action and adrenaline via the activities on offer. Koh Samui is more suited to those looking for more laid-back activities.
Koh Samui offers many popular water activities, such as diving and jet-skiing. Other more relaxing activities, such as Thai cooking classes and luxury spas, are also widely available. 
Krabi: Perfect for thrill-seekers, Krabi is full of adventurous and exciting activities, such as rock climbing, kayaking, hiking, snorkeling, and more.  
5. Koh Samui vs Krabi: Travel Costs
Summary: Koh Samui is more expensive than Krabi. Krabi offers more affordable choices.
Koh Samui: Although you can fly directly to Koh Samui, this can be very expensive, especially during the peak season. Food, transport, and entertainment also cost more on Samui Island.
Krabi: Flights are cheaper from Bangkok to Krabi than they are from Bangkok to Koh Samui. As Krabi is not as well-known as Koh Samui, it is more affordable.
6. Koh Samui vs Krabi: Accommodation
Summary: Koh Samui has a better quality of accommodation. For better value and a more natural environment, Krabi would be the better choice.  
Koh Samui offers more high-end beachfront hotels and resorts with stunning sea views. This is why many honeymooners and couples choose Koh Samui.
Krabi: There are a few five-star hotels and resorts in Krabi and these offer much better value for money. Many of these are situated in more remote locations.
While making a travel itinerary for you, we can help you choose a satisfying hotel/resort based on your needs, such as beachfront location, sea-view room, family room, or other requirements.
7. Koh Samui vs Krabi: Getting There
Summary: International flights to Koh Samui and Krabi are both available. There are more domestic flights to Koh Samui.
Koh Samui: There are flights to Koh Samui from Europe, America, and Europe. It is also very convenient to fly from Asian countries like India and Singapore. Bangkok, Chiang Mai, and Phuket all have direct flights.
Krabi: Europe, America, Europe, and other Asian countries like India, Singapore, and Malaysia also have flights to Krabi. As for domestic flights, only Bangkok has direct flights to Krabi.
Recommended Itinerary
8. Koh Samui vs Krabi: Best Times to Visit
Summary: Koh Samui has the upper hand if visiting during the monsoon season (May to October) as it records less rainfall than Krabi.
Koh Samui: Koh Samui has a different (more-concentrated) rainy season from October to early December. January to March is its best period for weather. But as long as you avoid the rainy season, other times are all good times to visit Koh Samui.
Krabi: The December-to-March dry season is best for sunshine and various water sports in Krabi. April to November is Krabi's rainy season, with most rain from August to October. >>>Best (and Worst) Times to Visit Krabi
9. Koh Samui vs Krabi: Nightlife

Night market in Koh Samui
Summary: Koh Samui offers the better nightlife for those seeking a party atmosphere. Krabi is the better choice for those looking for adventurous sporting activities or relaxing nights.
Koh Samui: Koh Samui offers a vibrant nightlife via trendy pubs, bars, restaurants, and some world-famous beach parties. Many visitors often hop over to Koh Phangan, an island that is famed for its full moon parties.
Krabi: The nightlife in Krabi fits in with the island's more outdoorsy nature. There are some bars but if you wanted a loud banging party atmosphere, Krabi might not be the island for you.
10. Koh Samui vs Krabi: Dining
Summary: Koh Samui offers more choices and it is easier to find dining places.
Koh Samui: Koh Samui has more dining options for visitors and provides a romantic and elegant vibe. You will find many beachfront or rooftop restaurants there.
Krabi: Facilities around the beaches are less polished. The restaurants are a little bit farther from the beaches. But you can find many local delicacies at affordable prices.
Phuket vs Koh Samui vs Krabi
 
Advantages
Disadvantageous
Recommended for
Phuket
Well-developed facilities
Lots of choice
Crowded
All, especially first-timers
Koh Samui
Peaceful vibe
Stunning, pristine scenery
Beachfront hotels
More expensive
Honeymooners
Couples
Serenity-seekers
Krabi
Affordable prices
Pristine
An island hop to Phuket
Outdoorsy paradise
Less-polished facilities
Only adventure activities
Budget travelers
Young people
Related Articles
Tour Koh Samui or Krabi with Us
If you would like to take a trip to Krabi or Koh Samui or organize a vacation so you can visit both destinations, contact us and we can make all the arrangements for you.  
Why Travel with Asia Highlights During the Pandemic
Tailor-made experience: All of your ideas/needs will be carefully considered to create your ideal trip.
Worry-free planning: Your 1:1 travel consultant in Asia will take all the uncertainty out of your planning, helping you navigate any travel restrictions. 
No-risk booking: 100% refund policy! (up to 14 days before departure)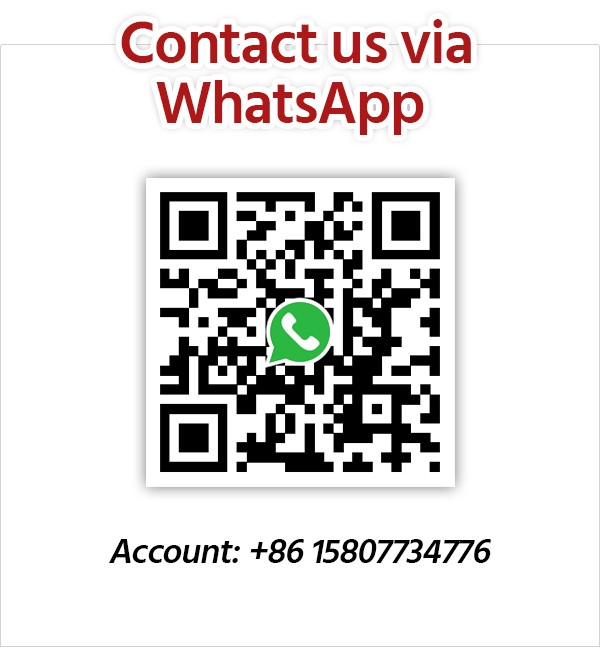 Get Inspired with Our Sample Itineraries
At Asia Highlights, we create your kind of journey — your dates, your destinations, at your pace. You can have any trip tailor made for your travel.
More Travel Ideas and Inspiration