Phuket or Krabi, which is better to visit?... Phuket and Krabi are two of Thailand's most popular islands. Separated by the Phang Nga Bay, these two islands share a lot of similarities in terms of natural beauty and fabulous tropical climate, but which one is the better destination for you?
Take a few minutes to read through our comparison guide and you will quickly learn which out of Phuket and Krabi is more to your personal preference.

Phuket vs Krabi: Summary
Phuket is best for beach/sea activities, nightlife, and for families with children. It's more expensive, but there's more to see and do.
Krabi is best for a quieter and more relaxing holiday. It suits couples and backpackers who want picture-perfect beaches that are not over-crowded.
 
Phuket
Krabi
Features
Thailand's largest island
Buzzing atmosphere
More well-known
Less crowded
Pristine coastlines
More remote
Ideal (shortest) stay
3–4 days
3 days
Best months
December–March
December–April
Top beaches
Patong, Karon, Kata
Ao Nang, Railay
Top activities
Snorkeling, jet skiing, parasailing, ziplining, beach parties
Rock climbing, snorkeling, diving, kayaking, hot springs
Top Attractions
Phuket Town, Big Buddha, Chalong Temple, Ao Phang-Nga
Krabi Town, Tiger Cave Temple, Emerald Pool, Shell Cemetery
Nearby islands
Phi Phi Islands, Similan Islands
Phi Phi Islands, Koh Lanta
Shopping centers
Jungceylon, Central Festival
Outlet Village, Vogue Shopping Mall
Travel cost
From luxury to economy
More affordable options
What Our Customers Said
We had an amazing trip to Thailand

We had an amazing trip to Thailand with Asiahighlights. Every detail was perfectly organised and we always had an instant customer support service in case of any issues.

More

bugra t, Nov 2022

Great experience!

Bella was very helpful and responsive to all our questions. They handled all the arrangements very professionally and we had a wonderful time! We would definitely recommend and use them again!

More

Christie, Nov 2022

I contacted to Bella from Asia Highlights

I contacted to Bella from Asia Highlights that to buy tickets to Yi Peng Festival in Chiang Mai when i was in my country.She helped me very much.You can trust this agency, and i advice Bella as the best!!

More

Elena, Nov 2022

I had booked Chiang Mai Yi Peng Sky Lantern Festival

I had booked Chiang Mai Yi Peng Sky Lantern Festival with Asia Highlight Travel, my travel advisor was Bella Kiu, the experience was great, got my tickets , communication was seamless.

More

Siskazi Lindeni, Nov 2022

Thank you Iris Wang & Bella Liu

I thought "no hope" in getting the tickets to Yee Peng Festival organize by CAD. Fortunately, together with Bella Liu, I managed to secure all our tickets. No one left behind. This trip to Chiang Mai will be a memorable one.

More

Little Puppy, Nov 2022

Very accommodating and helpful

Bella was super helpful in getting my ticket to the Yi Peng festival exchanged and was very accommodating. Quick and easy transaction and received ticket within 24 hours. Good communication throughout the process.

More

Helen Powell, Nov 2022

Very accommodating and helpful

Asia Highlights as a whole is also very informative and contains helpful advice that has helped me plan my travels in Thailand.

More

Helen Powell, Nov 2022

You are in safe hands

Albee was an absolute pleasure to work with. She responded to my suggestions readily to find suitable alternatives for my 2 week trip to Thailand with my wife. She answered all my questions promptly and thoroughly.

More

RJ, Oct 2022
We Recommend That These Travelers Choose Phuket:
Recommended Itinerary
We Recommend These Travelers Choose Krabi:
1. Phuket vs Krabi: Beach Choices

Karon Beach, Phuket
Phuket: More Beach Options
There are more than 30 beaches in Phuket from the most well-known Patong Beach to secluded Khao Lak Beach.
Whether you are travelling with kids, or looking for a honeymoon destination, you will find a suitable one somewhere in Phuket.
Krabi: Fewer but More Pristine Beaches
Though Krabi cannot compete with the number of beaches on Phuket, it certainly can in terms of their natural beauty. Furthermore, with fewer tourists, the beaches of Krabi are not as crowded. >>>How to Choose from Thailand's Islands (Your Island Hopping Guide)
2. Phuket vs Krabi: Water Sports and Activities

Parasailing, Patong Beach
Phuket certainly offers more in terms of activities and entertainment, while Krabi is better for a relaxing and quiet vacation.
Phuket: Rich in Entertainments
Phuket is the ultimate activity vacation destination. You can enjoy and learn how to surf, snorkel, jet ski, and shoot. You can also enjoy ziplining, beach parties, night markets, and some of the best nightlife in Thailand.
Krabi: More Adventurous
Krabi's activities are more focused on its natural surroundings. Rock climbing is the highlight of Krabi. Other activities such as snorkeling, scuba diving, kayaking, hiking, and cave exploring are for the more adventurous.
The Best Choice for the First-Timers to Thailand and Cambodia
3. Phuket vs Krabi: Accommodation
Phuket: More Choice
Phuket has more accommodation choices, while on average, they are of a higher standard. You will find many high-end hotels and resorts, with most of them just a short distance away from the beaches. >>>Where to Stay in Phuket
Krabi: More Remote
There are fewer hotels in Krabi, but many are of the same standard as Phuket's, if not quite as well equipped/infrastructured. Many hotels, resorts, or villas in Krabi are located in more remote areas, which is great if you are looking for a peaceful and secluded vibe.  >>>How to Choose a Hotel in Krabi
4. Phuket vs Krabi: Ease of Getting There
Phuket is easier to get to for inbound travelers because of the number of flights that go there. Other than that, they are both very similar.
Phuket: Easy to Get To
International and domestic flights to Phuket Airport are not an issue. 
Phuket is one of the best choices for entering Thailand. The United Kingdom, the United States, Australia, France, Germany, and many other countries have flights to Phuket.
Major domestic cities have flights to Phuket every day, like Bangkok and Chiang Mai. >>>How to Get in and around Phuket
Krabi: Rare International Flights
There are very few international flights to Krabi — only Singapore currently. But for domestic travel, it is easy to get to Krabi. Like Phuket, domestic flights are available from the major cities. >>>How to Get in and around Krabi
5. Phuket vs Krabi: Nightlife

Patong, Phuket
Phuket: Colorful
If you are looking for a Thailand vacation that includes some lively nightlife, you are not going to find anywhere that comes close to the liveliness that Phuket provides. The Patong area, in particular, plays host to numerous bars and nightclubs, parties, night shows, and night markets.
Krabi: Limited
You will find a few bars with live music in Ao Nang and Krabi Town, but that is about it. There are some parties on the beach on occasions too.
6. Phuket vs Krabi: Food
As for food, Phuket is not very different from Krabi. Seafood is the staple food. Thai dishes and snacks can be found on both islands as well as Western, Indian, Japanese, and Chinese dishes. You will also find many beachfront or rooftop restaurants with beautiful sea views.
Recommended Itinerary
7. Phuket vs Krabi: Shopping
Phuket: Big Shopping Malls
Big shopping malls in Phuket are found close to Patong Beach with convenient locations. Two high-end shopping malls — Central Patong and Jungceylon — offer various world class brands. There are two big promotions every year (June to July and mid-December to January).
Krabi: Markets and Handcrafts
Unlike Phuket, Krabi's big markets and stores are mainly located in Krabi Town, about half an hour's drive from the beach areas. There you can find many commodity outlets and some supermarkets. But what's even better is that you can find something special and individual at the markets.
8. Phuket vs Krabi: Scenery

Krabi
Phuket: Coastal Panoramas
Phuket possesses a standard beauty. It is graceful with the white beaches, crystal water, coconuts, and extended coastlines. There are many viewpoints offering a fantastic sweeping view along the coast.
Krabi: Limestone Landscapes
Krabi has its specialty scenery that appears wilder. Limestone hills are Krabi's highlight. Its karst landscape consists of mountains rising out of the water to form islands of various shapes. Compared with Phuket, Krabi is more suitable for exploring using various outdoorsy means, like kayaking.
9. Phuket vs Krabi: Cultural Experiences
Phuket: Temples, Shrines, and Old Town
Five hundred years ago Phuket was home to tin mining, which led to the initial prosperity of Phuket Old Town. Now the old Chinese-Portuguese architecture, temples and shrines there are the best places to explore its historical side.
Krabi: Few Temples
Most of the attractions in Krabi are natural-scenery-orientated, such as national parks, pools, and beaches. But there is still a Buddhist temple to explore — Tiger Cave Temple (Wat Tham Seua). Legend has it that there was once a monk who practiced in a cave and a tiger outside guarded him and never left.
10. Phuket vs Krabi: Best Times
Phuket: December and March
Peak season in Phuket is between December and March as this is the driest part of the year with the best sunshine. Of course, you will pay more for flights and accommodation during this season. >>>Best Times to Visit Phuket
Krabi: December to April
In Krabi, the peak season is slightly different with most people visiting between December and April each year. >>>Best (and Worst) Times to Visit Krabi
11. Phuket vs Krabi: People and Lifestyle
Phuket: Bustling
Phuket was a booming town due to its rich tin mines, and now it is prosperous because of tourism. High-end resorts, fine restaurants, large shopping malls, plenty of bars and clubs, and sound facilities make Phuket a more cosmopolitan destination.
Krabi: Quiet
Compared with Phuket, Krabi retains a quiet, rural, and natural feel. Less crowding and development allows Krabi to keep its relatively unspoiled scenery and laid-back vibe.
12. Phuket vs Krabi: Travel Cost
Phuket: From Luxury to Economy
As one of Thailand's most popular tourist destinations, it should not come as a surprise that it is also one of the most expensive. You will still be able to find accommodation, food, and an itinerary that suits just about any budget, though.
Krabi: More Affordable Choices
You will have more choices at the lower end of the price scale for hotels. However, Krabi is quickly growing in popularity and catching Phuket up in many aspects, like food, drinks, lodging, and transportation — they cost about the same.
Related Articles
Still Hard to Decide?
Let us help you plan your trip! Contact us and we will create a trip based on your group size, time, budget, interests, and other requirements.
Why Travel with Asia Highlights During the Pandemic
Tailor-made experience: All of your ideas/needs will be carefully considered to create your ideal trip.
Worry-free planning: Your 1:1 travel consultant in Asia will take all the uncertainty out of your planning, helping you navigate any travel restrictions. 
No-risk booking: 100% refund policy! (up to 14 days before departure)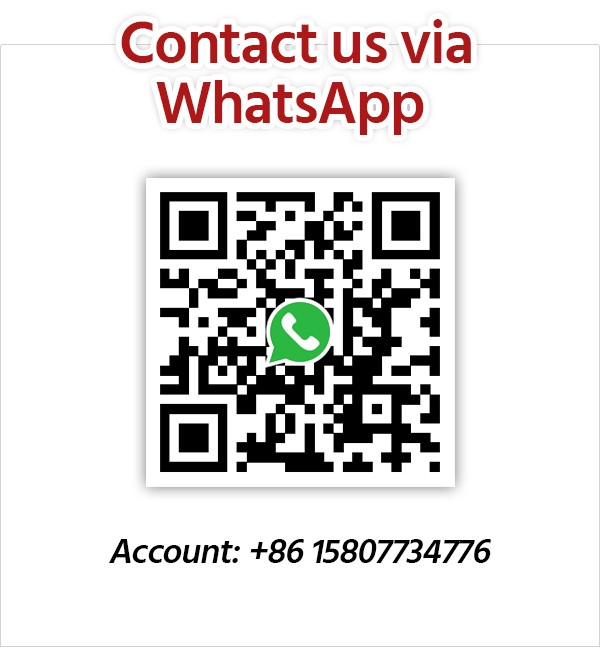 Get Inspired with Our Sample Itineraries
At Asia Highlights, we create your kind of journey — your dates, your destinations, at your pace. You can have any trip tailor made for your travel.
More Travel Ideas and Inspiration