2022 Chiang Mai Yi Peng Festival: Tickets on Sale
Asia Highlights — Official Partner of Chiang Mai Arts and Design (CAD) since 2019. We are an authorized travel agent selling tickets for Yi Peng Lantern Festival 2022 organized by Chiang Mai CAD.  In 2022, the Yi Peng Festival will be observed on November 8th-9th at Chiang Mai CAD location.
The Tickets for 2023 Chiang Mai Yi Peng Festival are expected to go on sale in late November or early December this year.

Ticket Prices for Chiang Mai CAD Khomloy Sky Lantern Festival 2022
The prices on the above official poster are exclusive of transportation. For early bird bookings before August 15th, we offer a competitive price with round-trip shuttle transfer as below.
The main difference between the Standard, VIP, and Premium tickets is where your seat is located, which dining area you have access to, and what kind of vehicle you get for the shuttle transfer.
Ticket Type
Price
Includes
Premium
US$ 170
Seats in rows 1–4
Buffet dinner in the premium dining area with different menu
Premium ticket (QR code)
2 Lanterns per person
Round-trip shuttle transfer by business van, receive priority in transport
Pick up at Maya Shopping Center
VIP
US$ 159 
Seats in rows 5–11
Buffet dinner in the VIP dining area
VIP ticket (QR code)
2 Lanterns per person
Round-trip shuttle transfer by business van
Pick up at Maya Shopping Center
Standard   
US$ 122
Seats in rows 12–18
Buffet dinner in the designated dining area
Standard ticket (QR code)
2 Lanterns per person
Round-trip shuttle transfer by local open red car
Pick up at Maya Shopping Center

Which Sky Lantern Festival Mass Release to Do?
In 2022, Yi Peng Festival will be observed with lantern releases on November 8th and 9th at Chiang Mai CAD. We would like to recommend doing the Mass Lantern Release on November 8th because:
A. You can be first to post the majestic pictures on your WeChat Moments, Instagram, etc.
B. You can attend the folk activities, which are only held on November 9th (the day of Loy Krathong), such as the parade in the city center near Tha Phae Gate, candle ceremony at Wat Pan Tao, and releasing a loy krathong ('floating lantern') on Ping River.
Get Your 2022 Chiang Mai CAD Lantern Mass Release Tickets Here!
What Our Customers Said
Another Great trip organized by Albee

Another trip organized by Albee with great success.She proposed few options and knowing our taste organized a perfectly tailored option in very short time! Always great to be welcomed at the airport by the guide.

More

Al, Jul 2022

Experience of a lifetime in Asia - THANK you ALBEE

A special touch that Albee arranged was a 60th birthday celebration for my husband with our guide and driver in Chiang Mai. After cake, we created and floated lanterns on the river to show respect to the Buddha.

More

Donna & Steve Martin, Jul 2022

Thailand Honeymoon 2022

Overall I would highly recommend Asia Highlights, amazing service 10/10. We want to explore Bali in the coming years and will be sure to use Asia Highlights for when we decide to go Bali.

More

Priyesh, Jul 2022

Great trip to Koh Samui

We enjoyed tremendously the Elephant sanctuary visit. Thanks very much to Albee who organised the trip, and was also able to deal promptly with last minute changes. It was impressive.

More

lisen siow, Jul 2022

Our experience in Asia was amazing

Our experience in Asia was amazing. Albee created a comprehensive itinerary which provided all details. Any adjustments that needed to be made we worked together to change. Our guides were helpful, our travel experience made easy.

More

Roseline, Jun 2022

Asia Highlights tour of Thailand =AMAZING

Through the whole trip we toured many temples and markets, experienced amazing street food, and different Thai cultures in each city. We had a guide in each city which was SO helpful.

More

Melissa Gornie, Apr 2022

Priceless Thailand trip

I would like to Express and Extensively Thanks Asia Highliths for arranging my trip to Thailand from beginning to end. Everything was perfect, not like any other trip I been to.

More

Consumer, Jan 2020

From highlight to highlight

Thank you for assigning Ko Than as our Tour Guide !! He is beyond what words can describe. From the first moment we met him in Yangon when he greeted us with a smile, we knew he will be perfect.

More

Matthias Zschaemisch, Jan 2020
Why We Recommend the Yi Peng Mass Lantern Release at Chiang Mai CAD
Of the current five mass lantern release events taking place in Chiang Mai, Yi Peng International (Mae Jo) was the first one, however Chiang Mai CAD is now the most successful one.
Our favorite is also the Chiang Mai CAD lantern release, and we recommend it based on our customers' feedback and our Product Team's trip experiences in 2018 and 2019.
We would like to share the highlights that we experienced in 2019 when our Product Team attended the event in Chiang Mai CAD.
1. Get an Immersive Cultural Experience
They had various cultural shows, such as a fire show with fire breathing, traditional northern Thailand dancing, an orchestra, and also mini shows performed by local hill tribe villages from the mountains.

2. Taste Northern Thailand's Local Cuisine
Besides the great and unlimited flow of foods, snacks, and drinks in the public areas, you will also enjoy a buffet dinner at a designated dining area. Most of the menus are cooked on site.

3. Experience an Enchanting Moment
This is the largest lantern release (in the world) and is likely to make the best photos. It is an unforgettable experience to have a thrilling sky lantern release with your family, friends, or a loved one.

4. Conveniently Shuttle to and from the Venue
All the mass lantern releases are located outside of the city of Chiang Mai, and usually it is the busiest time of the year and very difficult to get a local vehicle to the venue (or anywhere) during the lantern festival. Chiang Mai CAD offers very convenient shuttle transfers to/from the venue for customers to attend the event.

Celebration Time Line for Yi Peng Mass Lantern Release at Chiang Mai CAD  
04:00 pm- 04:30 pm: Pick up at Maya Shopping Center and transfer to Chiang Mai Flower Field Nam Bo Luang sub district, San Pa Tong district
04:30 pm - 06:00 pm: Arrive and see Lanna culture & Lanna sword Dance culture show boxing and Lanna sword making,  
06:00 pm - 07:30 pm: Enjoy authentic Lanna Thai-style food and drinks.
07:30 pm - 08:15 pm: Enter the ritual in front of the great pagoda to prepare a religious ceremony.
08:15 pm - 08:30 pm: All honorable guests and tourists enter the ceremony area. Chanting 20 minutes and 1 minute for meditation.
08:30 pm-09:00 pm: Launch lanterns and enjoy the wonderful view.
09:00 pm-10:00 pm: End of the celebration, transfer back to Maya Shopping Center.
Thailand Group Tour
Booking information
Booking Steps Send us an inquiry and make payment with your personal information. We will issue your ticket within 1 working day.
Transportation To offer you a more convenient way to reach the Chiang Mai CAD event venue at Chiang Mai Flower Field Nam Bo Luang sub district, San Pa Tong district, we will provide free shuttle services to and from the celebration.
To catch the shuttle service, arrive at 16:00 at the fountain area of Maya Shopping Center. Find the reservation desk and Chiang Mai CAD volunteers, who will be in a uniform dress with a CAD logo. Present your e-ticket for verification, and then they will arrange a vehicle for you.
Traveling with children There is no discount price for children.
Important reminder You can get a full refund if you cancel the booking or the festival is cancelled 30 days before the festival day. Tickets are not available for changes of dates and names. Tickets are not refundable if you cancel the booking 0-29 days before festivel day, even if the celebration is cancelled, the cost will be donated to charity.
Recommended Itinerary
Questions you might have about the Yi Peng Festival
How can I get confirmation of my ticket booking?
For booking Chiang Mai CAD Komloy Sky Lanterns Festival, there will be an E-ticket with your passport information (full name and passport photo) and venue information (date, ticket number, location, time, and seat number). This ticket is to be used exclusively by yourself.
For booking Yi Peng Lanna International(Mae Jo), there will be only traditional paper tickets. And the organizer usually will issue the tickets in advance for 5 days before the festival venue, so you will get the paper tickets from your guide on the day to attend the festival venue.
Picture below is a sample ticket for the Chiang Mai CAD Komloy Sky Lanterns Festival 2020.

Yi Peng Festival Standard Ticket Sample

Tickets are non-refundable and non-compensatory in case of loss
Is it possible for children to participate? How much is it for one child? ? There is no strict age limitation. However, the chaotic celebration, entry, traffic, and massive amount of people, as well as the fire used to launch lanterns, can be intimidating or even dangerous for children under 12 years old. This of course depends on each child's maturity.
Children under 8 years old enter free, but no separate seats and sky lanterns are provided. Children of 8 and above are charged the same as adults and receive the same provision.
Can I take photos or make videos of the Buddhism rituals? Our Premium tickets allow you with the closet with the monks, photos and videos are possible. However, you cannot enter the seating zone of the monks.
Will there be somebody who can help me launch the lanterns? A traditional Lanna lantern is big in size and it usually takes 3 men to launch. You will find some volunteers at the venue. They will be happy to help you out.
Will the floating lanterns cause environmental problems such as earth and water pollution or forest fire? As a tour operator with a high awareness for social responsibility, we only provide our clients with lanterns that fit the local governmental standards.
At the Chiang Mai CAD, we will use the traditional Dhammachai lanterns for you.
This kind of lantern, although large in size, is smartly designed: it has a short heat-proof wire attached to the small candle wick that is no longer than 30cm inside the approximately 90cm-long diameter. The candle wick will likely quench out after floating up for about 10 minutes. And the heat-proof wire prevents fire or short circuit if the lanterns fall on the high-voltage power transmission cables. Using only natural and recyclable papers and bamboo, all the materials are biodegradable and will not cause pollution on the earth. It is approved by Thai Industrial Standards TIS808/2552.
As for the Loy Krathong, the lantern boats are made of banana leaves and filled with flowers, which are also biodegradable.
For safety and environmental consideration, please don't make your own lanterns or lantern boats or purchase non-standard ones.
Can I use this ticket to attend the Loy Krathong? The Loy Krathong event is free to enter, held by the riverside at night. You may take part during your stay in Chiang Mai.
What is the dress code for the event? No short pants, sleeve-less tops, or mini skirts are allowed. We recommend you get dressed up in Lanna style with a longyi as bottoms and a clothing on the shoulder.
Can I drink beer or wine at the event? No, you may not. Alcohol drinking or selling is not allowed at the celebration.
Fly Your Sky Lantern for an Awesome Experience
Why Travel with Asia Highlights During the Pandemic
Tailor-made experience: All of your ideas/needs will be carefully considered to create your ideal trip.
Worry-free planning: Your 1:1 travel consultant in Asia will take all the uncertainty out of your planning, helping you navigate any travel restrictions. 
No-risk booking: 100% refund policy! (up to 14 days before departure)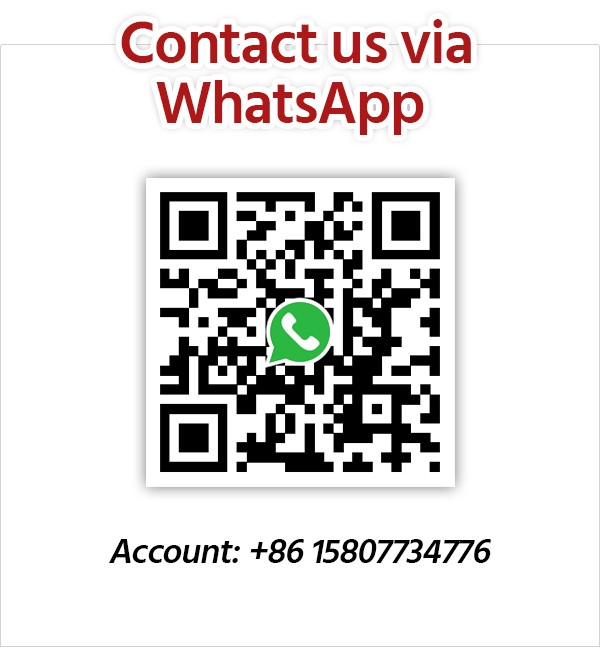 Get Inspired with Our Sample Itineraries
At Asia Highlights, we create your kind of journey — your dates, your destinations, at your pace. You can have any trip tailor made for your travel.
More Travel Ideas and Inspiration