Thailand is a country that offers visitors incredible diversity. Bangkok temples, Phuket resorts, beach paradises, elephants, Thai food: you don't have to choose between Thailand's top highlights when you have a full two weeks to spend.
Our two-week itineraries cover key areas of Thailand to give you balance and variety, taking in its physical beauty, culture, history, and culinary delights. They bring together the best bits of Thailand in two weeks so you can get a taste of this beautiful country and make the most of your precious vacation time.
1. First Timers' Best of Thailand in 2 Weeks — Culture, Nature, and an Island
If this is your first time to Thailand, you probably have quite a few places on your Thailand bucket list, such as Bangkok, Chiang Mai, Phuket, etc. Spending 14 days in Thailand allows you to visit the most famous destinations and is enough to give you an insight into the country's cuisine, culture, and tropical scenery.
You can tour Thailand in a circle to reach the diverse corners of Thailand, from central bustling Bangkok to northern cultural Chiang Mai to a tropical island in southern Thailand (then away via Bangkok). In the middle, a visit to a national park such as Khao Sok would enrich your trip.
These four places have it all: fascinating temples, delicious food, elephants, tropical forests, and beautiful beaches. For those who want to have a "complete" tour of Thailand, this itinerary is perfect.
Here is this classic itinerary for inspiration:
Days 1–3: Bangkok
Days 4–6: Chiang Mai
Days 7–10: Visit Khao Sok National Park via Phuket
Days 11–13: Koh Samui
Day 14: Departure

Days 1–3: Bangkok
The capital city Bangkok is the obvious place to start and spend 3 or 4 days for a wealth of sights and cultural attractions. (If this is not your first time to Bangkok, you could skip it and enter Thailand through another city like Chiang Mai, Phuket, or Koh Samui.)
If you've not done it before, we recommend spending at least one day exploring the capital and seeing the highlights, including Wat Pho, the Grand Palace, Wat Arun, and Chinatown, and perhaps one or two one-day trips outside of Bangkok to visit Ayutthaya or a floating market. See our Essential Bangkok Tour for some inspiration.

Wat Arun Temple, Bangkok
Days 4–6: Chiang Mai
Head north to Chiang Mai by air. It is accessible by train and bus, but they are not recommended due to the more-than-10-hour travel time.
You are suggested to have a 3-day tour around the city to capture its tranquil appeal, from a spectacular waterfall and idyllic countryside to laid-back city life. For authentic local-connection experiences, don't miss a day program at Elephant Jungle Sanctuary and a Thai cooking class.
If you have more time, extend to nearby Chiang Rai to enter the mysterious Golden Triangle, or visit Pai, an off-the-beaten-path town famous for beautiful rice terraces and lovely local lifestyle. See our Chiang Mai and Chiang Rai Highlights Tour for inspiration.

Days 7–10: Khao Sok National Park via Phuket
From Chiang Mai you can easily fly to Phuket, and from Phuket it's about 3 or 4 hours by road to Khao Sok National Park. It is worth staying for 3–4 days to experience its rich activities, including jungle treks, elephant experiences, kayaking, and tubing on the river.

Days 11–13: Koh Samui
For your last three days in Thailand, we recommend you lay in the warm sunshine and enjoy some time in romantic Koh Samui. If you'd rather enjoy diverse water sports and bustling nightlife, Phuket might be a better tropical island option for you. Our article Phuket vs Koh Samui: Which Is Better? can help you choose the right one for you.
If you're traveling with your spouse/partner, you could do some romantic activities in Thailand, such as enjoying a romantic champagne dinner cruise along the Chao Phraya River and releasing a traditional Thai floating lantern... Just let us know your interests and requirements, and we can help make it happen.
Recommended Itinerary
2. 2 Weeks in Southern Thailand — Island Hopping
If you prefer to focus on the islands and beaches of Thailand, then spend your time in southern Thailand. More than one thousand islands are scattered along the east (Gulf of Thailand) and west (Andaman Sea) coasts of Thailand.
From popular Phuket to stunning Koh Phi Phi and Krabi, from the relatively quiet Koh Samui to diving hub Koh Tao, and from picturesque Koh Chang to the untouched Koh Kood, you will have the opportunity to experience the best of Thailand's islands. See How to Choose from Thailand's Islands (Your Island-Hopping Guide).

Here is a sample itinerary for your inspiration:
Day 1: Fly to Koh Samui
Days 2–6: Explore the Island of Koh Samui and nearby islands of Koh Phangan and Koh Tao
Day 7: Transfer to Phuket
Days 8–10: Explore Phuket and nearby Koh Phi Phi
Days 11–12: Visit Koh Lanta
Days 13–14: Explore Krabi

This 2-week Thailand island-hopping itinerary is a perfect combination of the most popular islands: Koh Samui, Phuket, Krabi... It also includes the amazing, less-touristy Koh Lanta.
You can also start your island hop in Phuket if it is more convenient/economical as regards your international flights.
This tour offers diverse experiences, from immersing yourself in the natural beauty of tropical islands, snorkeling/diving in crystal-clear waters of Koh Tao or Koh Lanta, kayaking in Ang Thong Marine Park, and exploring caves in Krabi to admiring stunning sunsets over the Andaman Sea.  
Recommended Itinerary
For a richer experience, you can use 3–4 days for an inland hop to Khao Sok National Park, close to Phuket. It is a great place for couples and families, where you can meet elephants, stay in a luxury tent, take a local long-tail boat, and take a gentle trek in the jungle. See our Thailand Island Tours for more itineraries or contact us to let us your interests and requirements. 
One thing to note is that since most of the trip is on the islands, it's best to avoid the monsoon seasons. The west and east coasts of Thailand experience monsoon rains at different times, but from January to March both coasts are dry. See a more detailed picture on When is Thailand's Monsoon Season?
Recommended Itinerary
3. 2 Weeks in Northern Thailand — Culture and Nature with a Slice of Island Life
If you aren't much of a beach person, and you have a much stronger desire to see cultural sites and beautiful (mountain) landscapes, then northern Thailand could be a good choice for your 2-week vacation.
Here is our sample itinerary for your inspiration:
Days 1–2: Bangkok
Days 3–4: Chiang Rai: the Golden Triangle and Hill Tribe Villages
Days 5–6: Chiang Mai: Holy Doi Suthep, a Thai Cooking Class, elephants
Day 7: Sukhothai
Day 8: Sukhothai to Bangkok, fly to Koh Chang
Days 9–13: Enjoy beach time or take outdoor activities on Koh Chang, and nearby Koh Kood
Day 14: Koh Kood to Bangkok for Departure

This 2-week Thailand itinerary includes vibrant Bangkok, northernmost Chiang Rai, cultural Chiang Mai, and historical Sukhothai. You will have an in-depth cultural discovery experience.
The tour will take you from the palace and ancient canals of Bangkok to the Golden Triangle and hill tribe villages in Chiang Rai, from the holy temples and a home cooking experience in Chiang Mai to Thailand's first elephant hospital in Lampang, and from the impressive historical ruins in Sukhothai to less-visited tropical beaches.
Recommended Itinerary
At the end of the tour, you have some days set aside for relaxing on the relatively remote island of Koh Chang, which is less touristy compared to the famous islands of Phuket and Koh Samui. Consider relaxing on the wonderful beaches or joining in outdoor activities, such as snorkeling, diving, playing with elephants in the sea, and visiting a fishing village. See our 10-day From Bangkok to Koh Kood Tour for more detail.
Some people like their two-week tours to include other countries in Southeast Asia, like Vietnam and Cambodia. If you have such thoughts, you should check out our 14-day Vietnam and Thailand tour itinerary or our 15-Day Best of Thailand, Cambodia, and Vietnam Tour.
Extending reading: 2-Week Southeast Asia Itineraries for Honeymoons, Families, and More
A 2-Week Vacation including Peaceful Vietnam and Colorful Thailand
How Much Does 2 Weeks in Thailand Cost?
Thailand is not an expensive country. It offers high-quality accommodation, restaurants, attractions, and tours, at prices that can match a wide range of budgets. >>>How Much Money is Needed for Visiting Thailand?
The costs vary based on different standards and needs. The cost per person for 2 weeks in Thailand ranges from about 500 to 3,600 USD (budget to luxury).
For backpackers, the budget is around $30 USD/day per person (hostels, street food, local public transportation).
For a medium budget, it will cost around $50 USD per day per person (3-star hotels, sit-down restaurants, tuk-tuks, taxies sometimes).
For a higher standard and a more refined experience, US$100–150 per day per person is needed (4- or 5-star hotels, nice meals, taxies or private transfers).
A Southeast Asia Overview for a Shorter Vacation
You're in Good Hands with Asia Highlights
At Asia Highlights we have lots of experience with creating the perfect trip for any traveler. We understand what makes traveling special and are dedicated to providing a unique and special experience.
Read comments from our clients on TrustPilot, for example:
Daniel Ponce: 
"Everything went better that we'd expected! Our guides were local people who knew about the city, the people, and how to solve problems. They were really punctual and had the best attitudes!
Rosangela Campos: 
"Traveling with Asia Highlights is a guaranteed wonderful experience in Asia! I highly recommend them!"
Get a wonderful Thailand vacation by sending us a message. Or check out our sample itineraries for inspiration:
Why Travel with Asia Highlights During the Pandemic
Tailor-made experience: All of your ideas/needs will be carefully considered to create your ideal trip.
Worry-free planning: Your 1:1 travel consultant in Asia will take all the uncertainty out of your planning, helping you navigate any travel restrictions. 
No-risk booking: 100% refund policy! (up to 14 days before departure)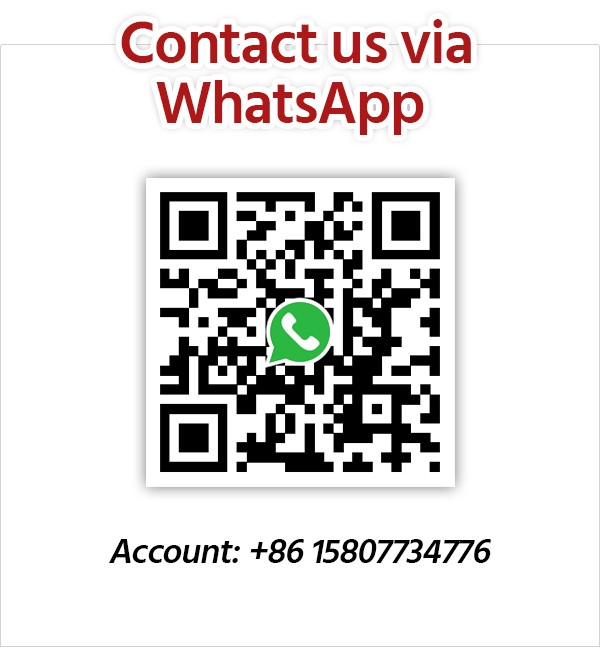 Get Inspired with Our Sample Itineraries
At Asia Highlights, we create your kind of journey — your dates, your destinations, at your pace. You can have any trip tailor made for your travel.
More Travel Ideas and Inspiration