Phuket and Koh Samui have both long been known as popular islands for tourism, and they are on the radar for most travelers, whether via social media or by word of mouth.
Many travelers have been through the dilemma of trying to decide which one suits them better. While both destinations cater to thousands of satisfied tourists in every category and demographic range, there are several notable differences that should be taken into account when choosing to travel to just one of the two islands.

Phuket vs Koh Samui: Summary
 
Phuket
Koh Samui
Features
Thailand's largest island
Buzzing atmosphere
More developed
Thailand's third-largest island
Romantic atmosphere
Natural and pristine
Best times
November–March
January–March
July–September
Shortest stays
3–4 days
3–4 days
Top beaches
Patong, Kata, Karon
Chaweng, Lamai, Bophut
Top activities
Swimming, snorkeling, jet skiing, parasailing, ziplining, beach parties
Swimming, snorkeling, scuba diving, spas, jet skiing
Top attractions
Phuket Town, Big Buddha, Chalong Temple, Ao Phang-Nga
Wat Pra Yai, Wat Khunaram, Hin Ta, and Hin Yai Rocks
Nearby islands
Phi Phi Islands, Similan Islands
Koh Tao, Koh Phangan
Travel costs
From luxury to economy
More expensive
We Recommend That These Travelers Choose Phuket:
Activity-lovers: If you like enjoying various water sports or experiential activities, with so many beach outfits, you can expect plenty of water sports action in Phuket. Ziplining, cooking classes, and island hopping are just some of the other things to do.
Partiers: Those wanting a boys' or girls' holiday will enjoy the great nightlife with lots of bars, nightclubs, and restaurants. Phuket is an excellent destination for (young) people looking for a party atmosphere.
First-time travelers: Phuket is one of Thailand's premier tourist destinations, and, as such, is ideal for first-time visitors to the country. Perhaps on your second trip, you can venture out to more remote and lesser-known areas.
We Recommend That These Travelers Choose Koh Samui:
Honeymooners and couples: Due to its many stunning beaches and activities that are more suited to personal pleasure and relaxation, rather than lively fun and adventure, couples will love Koh Samui.
Serenity-seekers: If you want a quiet holiday for relaxation, it's actually good that Koh Samui attracts fewer tourists.
What Our Customers Said
We had an amazing trip to Thailand

We had an amazing trip to Thailand with Asiahighlights. Every detail was perfectly organised and we always had an instant customer support service in case of any issues.

More

bugra t, Nov 2022

Great experience!

Bella was very helpful and responsive to all our questions. They handled all the arrangements very professionally and we had a wonderful time! We would definitely recommend and use them again!

More

Christie, Nov 2022

I contacted to Bella from Asia Highlights

I contacted to Bella from Asia Highlights that to buy tickets to Yi Peng Festival in Chiang Mai when i was in my country.She helped me very much.You can trust this agency, and i advice Bella as the best!!

More

Elena, Nov 2022

I had booked Chiang Mai Yi Peng Sky Lantern Festival

I had booked Chiang Mai Yi Peng Sky Lantern Festival with Asia Highlight Travel, my travel advisor was Bella Kiu, the experience was great, got my tickets , communication was seamless.

More

Siskazi Lindeni, Nov 2022

Thank you Iris Wang & Bella Liu

I thought "no hope" in getting the tickets to Yee Peng Festival organize by CAD. Fortunately, together with Bella Liu, I managed to secure all our tickets. No one left behind. This trip to Chiang Mai will be a memorable one.

More

Little Puppy, Nov 2022

Very accommodating and helpful

Bella was super helpful in getting my ticket to the Yi Peng festival exchanged and was very accommodating. Quick and easy transaction and received ticket within 24 hours. Good communication throughout the process.

More

Helen Powell, Nov 2022

Very accommodating and helpful

Asia Highlights as a whole is also very informative and contains helpful advice that has helped me plan my travels in Thailand.

More

Helen Powell, Nov 2022

You are in safe hands

Albee was an absolute pleasure to work with. She responded to my suggestions readily to find suitable alternatives for my 2 week trip to Thailand with my wife. She answered all my questions promptly and thoroughly.

More

RJ, Oct 2022
1. Phuket vs Koh Samui: Beaches

Koh Samui
Phuket: More Choice, More Activities
As Thailand's biggest island, Phuket undoubtedly has more beach choices. You are bound to find at least one suitable for you among its dozens of beaches. Patong is top for activity lovers. Kata and Karon are best for beach scenery. If you seek quietness, Khao Lak is recommended for you.
Koh Samui: More Leisurely
Though Koh Samui doesn't have as many beaches as Phuket, its beaches offer even better satisfaction in some respects. With its quiet charm, towering palm trees, and intimate beaches, Koh Samui has long been considered an ultimate leisurely destination.
Chaweng Beach is the beach-going heart of Koh Samui. Lamai Beach and Bophut are relatively quieter.
2. Phuket vs Koh Samui: Things to Do

Snorkeling in Phuket
Phuket: Abundant Choice
If you are fond of enjoying all kinds of tropical-island activities, then Phuket is absolutely your  go-to. From day to night, Phuket won't let you down. See 26 Things to Do (and Not to Do) in Phuket. Here are just a few:
Try various water sports like jet skiing, wind surfing, and parasailing.
Wander around Phuket Old Town.
Go to Wat Chalong for a Buddhist temple experience.
Soak up the energy of Phuket in bars and nightclubs in Patong's Bangla Road.
Go shopping at night markets.
Koh Samui: Also Plentiful, but More Relaxed
Koh Samui also offers many popular water activities, such as kiteboarding and jet-skiing. Other more-relaxing activities, such as Thai cooking classes and luxury spas, are also widely available. The following are popular on Koh Samui:
Sunbathing on the beach
Relax and enjoy a treatment in a local spa
Enjoy water sports like swimming and kiteboarding
Recommended Itinerary
3. Phuket vs Koh Samui: Getting There
Phuket: Easy to Get There
Phuket has become a popular entry point to Thailand after it reopened to tourism. You will easily find both international and domestic flights to Phuket.
Most international flights transit in Doha or Bangkok.
As for domestic flights to Phuket, there is no problem. Bangkok, Chiang Mai, Pattaya, and Koh Samui are all have direct flights.
Koh Samui: Fewer Flights
Koh Samui is also one of the post-reopening entry points to Thailand. There are many international flights to Koh Samui. But most passengers need to transfer twice.
You can fly directly from Thailand's major cities like Bangkok, Chiang Mai, Pattaya, and Phuket to Koh Samui. But there are fewer flights.
4. Phuket vs Koh Samui: Best Times

Phuket
Phuket: November to April
The November-to-April dry season is best for sunshine and various water sports in Phuket. May to October is Phuket's rainy season. For more detail, see Best Times to Visit Phuket.
Koh Samui: January to March and July to September
It is easy to make a decision between Phuket and Koh Samui weatherwise for some months, because Koh Samui has a different (more-concentrated) rainy season from October to early December. In November/December Phuket is definitely better for weather.
January to April is best for weather in Koh Samui, as for Phuket. May to September is also a good time to go to Koh Samui to avoid the rainy season in Phuket. >>>Koh Samui Weather
5. Phuket vs Koh Samui: Scenery

Koh Samui
Phuket: More Developed
As Thailand's biggest island, Phuket has been attracting visitors for a considerably longer time than Koh Samui. Its advanced development is evident from the tall buildings lining its coasts.
Koh Samui: Comparably Pristine
In contrast, buildings in Koh Samui are not allowed to be taller than a coconut tree, helping to retain the charm of a natural island. The unspoiled, tropical setting of this "coconut island" makes for a great backdrop for photographers.
6. Phuket vs Koh Samui: Nearby Islands
Phuket: Phi Phi Islands, Similan Islands

Koh Phi Phi
Koh Phi Phi, 1-1½ hours' speedboat from Phuket, must be the most well-known island near Phuket. Its soft white beaches, crystal-clear turquoise waters, natural rock caves, and unpolluted nature make it stand out from the more than 30 offshore islands around Phuket. >>>How to Get to the Phi Phi Islands from Phuket
The Similan Islands, 2 hours' speedboat from Phuket, attract thousands of travelers to some of the world's most beautiful, unspoiled beaches with an abundance of diverse marine life and spectacular coral reefs that provide a world-class underwater paradise for divers.
Koh Samui: Koh Tao, Koh Pha Ngan

Koh Tao
Koh Tao is known as the "World's Diving Factory". This island not only has breathtaking natural scenery and clean seas but also cost-effective diving lessons and courses. It is about 1½ hours' speedboat from Koh Samui.
Koh Pha Ngan is a paradise for young people and backpackers, only half an hour's trip from Koh Samui by speedboat. This lovely island is dotted with coconut trees and plenty of sandy white beaches. Its most famous event is the Full Moon Party, which is held on the night of the full moon every month.
7. Phuket vs Koh Samui: Nightlife
Phuket: Thriving

Bangla Road, Phuket
In Phuket, you don't have to worry about what to do at night. It enjoys a thriving nightlife scene offering everything from trendy bars with inspiring views to roadside wagons selling cheap cocktails in plastic buckets.
Patong is the undisputed nightlife center of Phuket: from nine o'clock onwards the town is buzzing and doesn't stop until the wee hours.
Koh Samui: Quiet Enjoyment

Thai spa
There is also no shortage of night activities on Koh Samui. But compared to Phuket's lively parties, Koh Samui offers more relaxed entertainments, such as spa treatments, a quiet bar for wine and music, or a walk along the beach to soak up the sea breeze.
For those looking to meet people and party, it is not difficult to find fun on Koh Samui, but the parties are much smaller and mainly cater to younger crowds.
8. Phuket vs Koh Samui: Dining

Tom Yam Kung
Phuket: A Wide Range of Choices
There is no difficulty in finding a restaurant for most tastes in Phuket. Phuket has plenty of options for international visitors — from local Thai dishes to Western food to Chinese food. Restaurant choices also range from market stalls to luxury restaurants.
Koh Samui: More Fine-Dining Restaurants
Unlike Phuket's catering to the masses, Koh Samui seems to have a personality of its own, whilst seeking to provide a romantic and elegant vibe. You will find many beachfront or rooftop restaurants there.
Recommended Article
9. Phuket vs Koh Samui: Accommodation
Phuket: Very Many Options
As the biggest and the most popular island in Thailand, hotel choice is not an issue on Phuket. From simple guesthouses to high-end 5-star hotels, from busy centers to secluded beaches, you can definitely find a suitable hotel.
But there is something to note: Phuket has few beachfront hotels. Most hotels are a road away from the beach.
Koh Samui: More Beach-Front Hotels
Although Koh Samui has fewer hotels than Phuket, many of them are right on the beach, allowing you to enjoy a more authentic sea-view room and walk right from your room (or hotel) onto the sand.
Recommended Itinerary
10. Phuket vs Koh Samui: Shopping
Phuket: Big Duty-Free Stores and Shopping Malls
Although shopping in Phuket cannot compared with that in Bangkok, you can still find many places to cater to your shopping needs and wants.
Phuket has a duty-free store, King Power, and two large shopping malls near Patong Beach. Local night markets are good places to explore a big range of Thai handicrafts.
Koh Samui: One Big Store and Walking Streets
Koh Samui has fewer shopping options than Phuket. Phuket has no duty-free store, but there is a big store, Central Festival, near Chaweng Beach.
Koh Samui's walking streets, like Lamai Walking Street and Fisherman's Village Walking Street, are good places to find high-quality designer goods.
11. Phuket vs Koh Samui: People and Lifestyle

Sunset
Phuket: Bustling
Phuket is enthusiastic and lively. Its high popularity attracts more visitors, ranging from wealthy resort-goers to families to young people and backpackers.
It is more of a cosmopolitan destination with high-end resorts, fine restaurants, large shopping malls, and plenty of bars and clubs.
Koh Samui: Romantic and Peaceful
Koh Samui is preferred by couples and serenity-seekers. They are more drawn to Koh Samui's smaller size, lack of traffic, and more romantic feel.
12. Phuket vs Koh Samui: Travel Costs
Phuket: From Luxury to Economy
The cost of travel in Phuket can meet different budgets. Whether you're looking for a luxury vacation or an affordable getaway, Phuket can offer great options.
Koh Samui: Relatively Expensive
Flights to Koh Samui are monopolized by Bangkok Airways, so ticket prices are high, about three times Phuket's. You will need to spend more on a trip to Koh Samui, but it's worth it when you see the views.
Related Articles
Visit Asia with Us
Whether you would like to take a trip to Koh Samui or Phuket, or maybe both, we would be delighted to help you organize your international and domestic flights as well as travel, accommodation, and tour activities.
Whatever it is you need, whether you are traveling in a family group, solo, or as a couple, we can tailor-make your entire trip.
Why Travel with Asia Highlights During the Pandemic
Tailor-made experience: All of your ideas/needs will be carefully considered to create your ideal trip.
Worry-free planning: Your 1:1 travel consultant in Asia will take all the uncertainty out of your planning, helping you navigate any travel restrictions. 
No-risk booking: 100% refund policy! (up to 14 days before departure)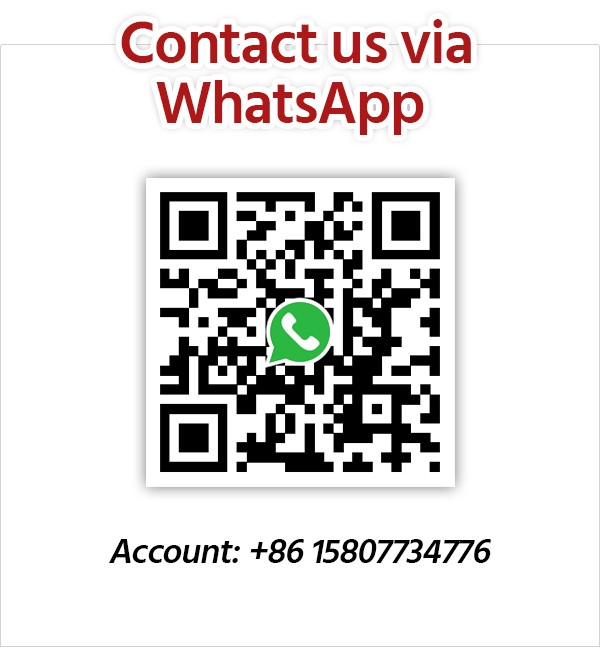 Get Inspired with Our Sample Itineraries
At Asia Highlights, we create your kind of journey — your dates, your destinations, at your pace. You can have any trip tailor made for your travel.
More Travel Ideas and Inspiration