Phuket now reopens. From April 1, 2022, all international travelers don't need to do nucleic acid test before departure as long as you're fully vaccinated.
The popularity of Phuket is matched by its abundance of activities. Begin with the must-visit beaches like Patong to enjoy the wonderful natural scenery as well as snorkeling, scuba-diving, and other water sports. This magic island offers a lot of vacation choices for families, couples, and friends.
10 Ultimate Things to Do for All
The following 10 things are must-dos in Phuket for all of you, especially for first-timers.
1. Relax on the Beach

Khao Lak
Beach time is a must-have activity in Phuket. There are numerous beaches in Phuket, each with their own characteristics.
Patong Beach is suitable for tourists who love to try various water sports like jet skiing, wind surfing, and parasailing.
Khao Lak, on the other hand, is a quiet and unspoiled beach, which has all the best parts of a deserted island escape. It is a great place to enjoy the sand, waves, and sun with your loved ones.
If you want to find a quieter beach for sunbathing and swimming, Kata Beach is also great.
Find the beach right for you among the many beaches of Phuket.
2. Wander around Phuket Old Town

Phuket Old Town
Phuket Old Town is a great place for exploring Phuket's history and culture, and it's also a good place for eating and shopping. The colorful Chinese-Portuguese architecture is the highlight.
The streets of the old town are dotted with cafés, souvenir shops, and restaurants. Museums, temples, and street art can also be found there.
3. Explore Phuket's Night Markets

Sone of the liveliest places in Phuket at night are its night markets, where you can see the real Phuket, meet the locals, seek out affordable buys, and taste Thai street food.
The biggest is Phuket Weekend Market, the most popular Phuket Walking Street, and Malin Plaza in Patong is also worth a visit. >>>Find more choices on 20 Best Night Markets in Phuket.
4. Snorkel in Similan Island

Similan Islands
The famous world-class diving site the Similan Islands must be your first choice if you want to snorkel or dive.
Under the crystal blue water, there are fascinating corals. You can greet a variety of tropical fish and "dance" with the turtles.
5. Take a Trip to the Phi Phi Islands

Phi Phi Islands
The Phi Phi Islands have become famous since the Leonardo Di Caprio film "The Beach" featured them in 2000.
Besides being known for its crystal-clear water for snorkeling and scuba-diving, rock climbing on the stunning limestone cliffs is also one of the interesting activities to do there.
There are several climbing spots offering a variety of locations and levels of difficulty. For example, Tonsai Tower, a 200-meter-tall limestone tower, is suitable for beginner climbers.
Recommended Itinerary
6. Discover Phang Nga Bay
Phang Nga Bay has many fantastic caves and lagoons. It is a perfect place to explore beautiful limestone cliffs and stalactites. Canoe or sea-kayak is the best way to navigate around the dramatic limestone islands and occasionally stop to enjoy quiet beaches.
7. Experience Thai Massage

Thai massage
Experiencing a Thai massage is on almost every tourist's list. You might get a massage you've never had before: experience being put into yogic positions on the mat. Pain is followed by ultimate relief.
8. Visit the Big Buddha
Phuket Big Buddha is made from white Burmese marble and sparkles elegantly in the sun atop Nak Kerk Hill. The highlight of the attraction is the best 360-degree panoramic view of the island from the top of the hill. This place is very quiet apart from the sound of dharma music and little bells.
9. Go to Wat Chalong
It is the biggest and most splendid Buddhist temple in Phuket, displaying a collection of various Thai architectural styles.
10. Try Thai Cooking

Taking a Thai cooking class is a great choice for those of you who love the exotic flavors of authentic Thai food and want to learn the secrets of it. A knowledge of Thai cooking is the best souvenir you can bring home to share with loved ones while reminiscing about your holiday experience in Phuket.
5 Fun Things to Do in Phuket for Families
Here are some activities in Phuket that are especially recommended for families with kids. Both adults and kids will have fun.
1. Have Fun in Fanta Sea
Fanta Sea, the Disney of Thailand, is a big theme park in Phuket. The highlight is the Fanta Sea Show at night enacting a mixture of Thai culture items with illusionists, clowns, acrobats, and dancers.
2. Visit Phuket Elephant Sanctuary
This is the best way to get close to these cute giants. Observe them in an elephant-friendly environment and get close to them by feeding them and bathing them.  
3. Jungle Zipline
It is one of the most popular activities with kids. Harness up, then flit and soar between different platforms set high over the jungle. Enjoy the exciting speed.
4. Take Fun Photos at Phuket Trickeye Museum
This interactive 3D painting exhibition offers interesting photo opportunities and a great time for families.
5. Go to Upside Down House (Baan Teelanka)
Baan Teelanka is an interesting attraction — a 3-storey upside house with a maze-shaped garden in its backyard.
There are also two escape rooms. Parents and kids can work together to find clues and solve puzzles to open the doors.
Recommended Itinerary
Best 3 Things to Do in Phuket for Couples
Embraced by sunshine, waves, beaches, and sunsets, Phuket offers many romantic things to do for couples.
1. Watch the Sunset at Promthep Cape

Promthep Cape
Promthep Cape is one of the best places to watch the sunset in Phuket, with postcard views of the Andaman Sea stretching as far as the eye can see. Its views are so stunning that many newlyweds take their wedding photos there.
2. Enjoy a Meal by the Sea
Dine with your love under a romantic sunset, enjoy the sea breeze, listen to the waves, and watch the calm sea. It must be an unforgettable memory.
Baan Rim Pa restaurant near Patong Beach is a good option with an incredible cliff-side location directly over the Andaman Sea.
3. Experience a Couples Spa
Phuket has some of the best spa centers in Thailand. Some of them offer special packages for couples. Enjoy a memorable and relaxing massage with your significant other. >>>The Top 10 Massages and Spas in Phuket (First-Timers' Guide)
The Top 3 Things to Do in Phuket at Night
Soak up the passion of Phuket in bars and nightclubs in Patong's Bangla Road.
Watch a ladyboy cabaret show or a blood-pumping Muay Thai fight.
Treat your taste buds to Thai snacks and go shopping at night markets.
>>>How to Spend a Wonderful Night in Phuket
5 Things Not to Do in Phuket
Don't ride an elephant. Visiting an ethical elephant sanctuary is a far better choice.
Don't swim on beaches with red warning flags.
Don't collect coral or shells to take home: it  damages habitats and there are big fines, even jail time, for coral carriers caught at customs.
Don't feed marine life: it can upset marine ecosystems.
Don't shine artificial lights directly on marine life: it disturbs and disorientates turtles etc.  
Beach Holiday in Phuket with Asia Highlights
Traveling to Phuket, one of the most popular beach destinations in Thailand, is a great choice! You and your loved ones can enjoy Thailand's natural beauty and cultural richness there. Many fascinating beaches are waiting for you! Just contact us immediately and our experienced staff will help you to plan an unforgettable beach holiday.
Why Travel with Asia Highlights During the Pandemic
Tailor-made experience: All of your ideas/needs will be carefully considered to create your ideal trip.
Worry-free planning: Your 1:1 travel consultant in Asia will take all the uncertainty out of your planning, helping you navigate any travel restrictions. 
No-risk booking: 100% refund policy! (up to 14 days before departure)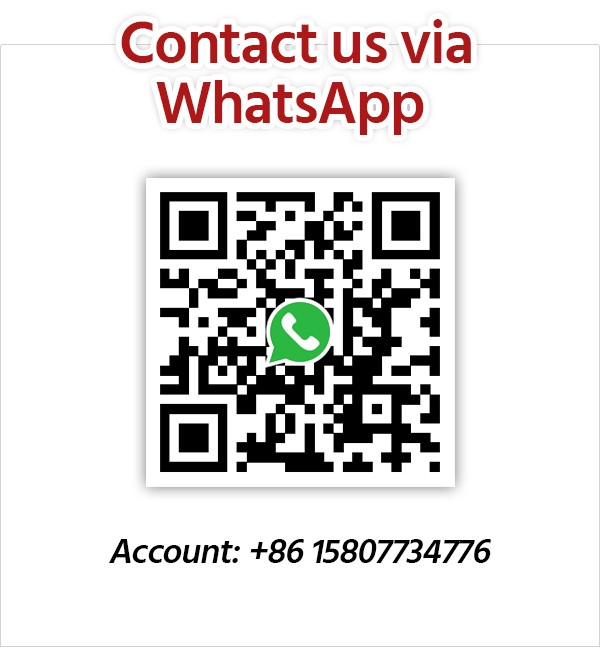 Get Inspired with Our Sample Itineraries
At Asia Highlights, we create your kind of journey — your dates, your destinations, at your pace. You can have any trip tailor made for your travel.
More Travel Ideas and Inspiration