Thai food, as a popular international cuisine, distinguishes itself by its freshness, exotic fragrance, and extravagant spices. The best Thai food includes pad Thai and Thai fried rice, yet there are many other mouthwatering dishes you should order, such as various Thai curries, sizzling Thai hot pot, and spicy shrimp soup. They are all ready to thrill your taste buds to the extreme. Here, we introduce you to the best 17 gourmet Thai dishes you should try in Thailand. 
1. Tom Yum Goong (Spicy Shrimp Soup)
The unique flavor of this soup, rightfully famous all over the world, is achieved by the combination of fragrant lemongrass, kaffir lime leaves, shallots, lime juice, fish sauce, fresh chilies (or chili paste), and fat juicy prawns. Its fresh and rich exotic flavor instinctively sets your definition of the flavor of Thailand!

2. Tom Kha Kai (Thai Chicken Coconut Soup)
Tom kha kai is a related soup dish to tom yum goong. Similar spices, such as galangal, shallots, lemongrass, and kaffir lime leaves, set the basic flavor of the soup, except chilies are optional this time. Tender strips of chicken and aromatic Asian mushrooms form the mild body of the soup while creamy coconut milk is introduced and blends nicely with everything else.
Tom kha kai could be the best Thai food for people who are not so keen on chili dishes and could also offer them the same quality taste of Thai freshness.

3. Guay Tiew Reua (Noodle Soup)
This noodle soup is a lot less of a main course than the ones above, but it is always a popular choice from local street restaurants. It was originally served from boats along the canals of Bangkok (its name means boat noodles). The noodles are cooked with an amazing meat broth, which is a simmered broth containing typical Thai spices and meat. The ways to order it vary according to the meat you are having with it, such as chicken, pork, or seafood.

Recommended Itinerary
4. Pad Thai (Thai-Style Fried Noodles)
A signature dish in Thailand, pad Thai is supposed be on the menu of every restaurant in Thailand, from noisy street stalls to Michelin-starred restaurants in Bangkok. It comprises rice noodles (thin or wide) stir-fried with extravagant amounts of fresh prawns, crunchy bean sprouts, eggs, tasty tofu cubes, onion, and finely grated peanuts. A squirt of lime juice will complete the dish before it thrills every taste bud in your mouth.

5. Khao Pad (Thai Fried Rice)
This is a simple dish that you can find easily as it is served almost everywhere in Thailand. The ingredients include rice, egg, garlic, onion, and a form of protein, such as chicken, shrimps, crabmeat, or beef. The cooking method is very simple too. Just put everything in a pan on the stove and stir-fry until everything has blended together and the flavors of the ingredients have been released.

6. Gaeng Daeng (Red Curry)
Huge amounts of fresh or dried red Asian chilies are crushed with garlic, shallots, blue ginger, and lemongrass. Together, these ingredients form the base of the red curry paste. The chicken breast slices obtain a nice strong red curry flavor before being mixed with creamy coconut milk. Eggplant, mushrooms, or tomatoes are added and simmered slowly in the coconut milk. A nice touch of fresh kaffir lime and sweet basil leaves give balance to the creamy curry scent and the dish is served with steamed jasmine rice.

7. Gaeng Keow Wan Gai (Green Curry)
This is the hottest curry in Thailand with its paste based on green chili peppers. It is a thrilling treat for hot food lovers but a challenge for people who have milder taste preferences. The sauce is created with coconut milk and enhanced to a greater level by spices and herbs, such as Thai basil, shallots, blue ginger, garlic, turmeric, and kaffir lime leaves. Vegetables are added, such as eggplants or potatoes. Most people order it with chicken but there are also options to have the green curry with seafood or beef.

8. Kaeng Lueang (Yellow Curry)
Thai yellow curry has a much milder curry paste compared to the spicy red and green curry dishes. Thai yellow curry with chicken is a popular dish among people who prefer a mellow taste and is the best curry choice for kids. Instead of using serious amounts of red or green chilies, yellow curry paste has a large proportion of turmeric and curry powder pounded together with coriander, cumin, lemongrass, galangal, shrimp paste, garlic, and shallots plus coconut cream in addition to coconut milk. Vegetables and chicken are added in the simmering process.

Recommended Itinerary
9. Khao Pad Sapparod (Pineapple Fried Rice)
Always popular, Thai fried rice with shrimps and pineapple is easy to cook and very satisfying to eat. Thai jasmine rice, fresh shrimps, and pineapple are what make this dish worthy of being on this best Thai food list. Curry powder, shrimp sauce, oyster sauce, and fish sauce are the major sauces that give this dish a delicious taste.

10. Pad Kra Pao Moo (Minced Pork Stir-Fried with Thai Basil)
This is a popular one-plate dish that is frequently ordered in Thai restaurants. Often, you will be asked whether you would like to have an egg with it or not. With a nice touch of fish sauce, oyster sauce, and a little sugar, the flavor of this wonderful dish will be nicely balanced between sweet and spicy. The cooking method is simple and quick. Just put chopped shallots, garlic, and chilies into the pan and stir-fry until all the aromas are released, then add minced pork and mix it well with the rest of the ingredients before introducing Thai basil leaves.

11. Gai Pad Med Ma Muang (Stir-Fried Chicken with Cashew Nuts)
If you can only order one stir-fried dish in Thailand, this is seriously the real deal. The name says it all. Its main ingredients are cashew nuts and chicken breast meat. Both are deep-fried briefly before being mixed together with onions, shallots, garlic, chilies, and mushrooms. Spicy, sweet, chewy, and crispy. The ingredients work very well together.

12. Som Tum (Spicy Green Papaya Salad)
This is another amazing example of a simple but wonderfully tasty dish. The ingredients are very simple: a small green (unripe) papaya, tomatoes, carrots, long beans, peanuts, garlic, chilies, palm sugar, lime juice, and fish sauce. Together, they provide five vibrant flavors: sweet, savory, spicy, salty, and sour.

13. Yum Nua (Spicy Beef Salad)
If you enjoy eating chilies and spicy food, you will love this spicy Thai salad.
Tender strips of beef are mixed with fresh vegetables and herbs, such as fresh mint leaves, cilantro, green onions, red onions, sweet tomatoes, and seedless cucumber. Then everything is soaked in a thrillingly spicy juice made of Thai chilies, fresh lime juice, fish sauce, and stevia.

14. Khao Soi (Thai Coconut Curry Noodle Soup)
This is possibly the most famous northern Thai dish, especially in Chiang Mai where it was influenced by Burma. The noodles, made with wheat and eggs, are served inside a fragrant curry broth. On top, a lot of people like to add chunks of pickled vegetables and sliced shallots. A squeeze of lime completes the dish.

15. Khao Niao Mamuang (Mango Sticky Rice)
Mango sticky rice is one of Thailand's best-loved traditional desserts. Kao niew ma muang is a simple dish made with sticky rice, fresh mango slices, and lashings of sweet condensed milk.

16. Gaeng Massaman Gai (Massaman Chicken Curry)
Massaman curry is less soupy than the other curries mentioned above and it has a mild, slightly sweet flavor. It is actually a dish derived from Indian curry and has a Persian influence. It originated in South Thailand near the border of Malaysia where Muslims previously lived.

17. Gaeng Panang Gai (Panang Chicken Curry)
Thai panang chicken curry has a thicker curry paste. This dish will be less soupy as well and is often served with rice. The paste is made from coriander seeds, cumin seeds, shrimp sauce, peanuts, and red curry paste, which are all ground together. Use coconut milk instead of water to make the sauce thick and add some fresh kaffir lime leaves before putting any chicken in. This gives it a great fresh flavor. Then you need to slow cook the chicken together with the paste. It is always a good dish to go with rice.

You Might Also Like
20 Best Thai Street Foods You Should Try
16 Strangest Food in Thailand - Would You Try Them?
Why Travel with Asia Highlights During the Pandemic
Tailor-made experience: All of your ideas/needs will be carefully considered to create your ideal trip.
Worry-free planning: Your 1:1 travel consultant in Asia will take all the uncertainty out of your planning, helping you navigate any travel restrictions. 
No-risk booking: 100% refund policy! (up to 14 days before departure)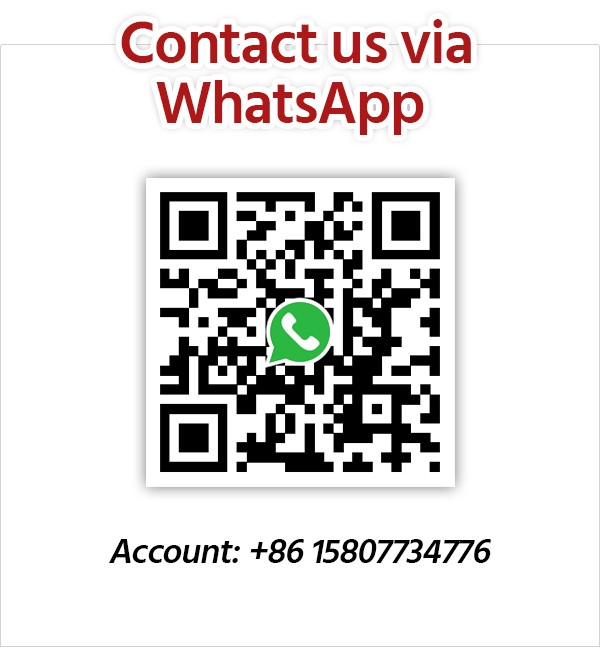 Get Inspired with Our Sample Itineraries
At Asia Highlights, we create your kind of journey — your dates, your destinations, at your pace. You can have any trip tailor made for your travel.
More Travel Ideas and Inspiration