Planning a trip to Phuket in September? Read our article about Phuket weather in September, including temperatures, rainfall, humidity, clothes to wear, and top things to do in September to help you prepare.
Typical Weather in Phuket in September
Average temperature range: 24–30°C (75–86°F)
Average rainfall: 360-400 mm (14-15 inches)
Average rainy days: 21
Average sunny days: 6

Phuket is hot in September. The average daily temperature of Phuket in September ranges from 24 to 30°C (75–86°F).
As the wettest month of the whole year, there are typically 21 days of rain in September. The average rainfall in September is a high 360 mm. Rain falls less at the end of September, which makes it a slightly better time to travel than early September.
Due to the many rainy days, humidity in September can reach 90%. To dry clothes an air-conditioner or dryer is needed.
Recommended Itinerary
What to Wear in September
It is good to wear shorts, skirts, T-shirts, or light trousers in September. There will be about 21 days of rain, which is often heavy, so you'd better prepare light raincoats, umbrellas, rubber boots, or sandals to keep comfortable in the rain.
What Our Customers Said
We had an amazing trip to Thailand

We had an amazing trip to Thailand with Asiahighlights. Every detail was perfectly organised and we always had an instant customer support service in case of any issues.

More

bugra t, Nov 2022

Great experience!

Bella was very helpful and responsive to all our questions. They handled all the arrangements very professionally and we had a wonderful time! We would definitely recommend and use them again!

More

Christie, Nov 2022

I contacted to Bella from Asia Highlights

I contacted to Bella from Asia Highlights that to buy tickets to Yi Peng Festival in Chiang Mai when i was in my country.She helped me very much.You can trust this agency, and i advice Bella as the best!!

More

Elena, Nov 2022

I had booked Chiang Mai Yi Peng Sky Lantern Festival

I had booked Chiang Mai Yi Peng Sky Lantern Festival with Asia Highlight Travel, my travel advisor was Bella Kiu, the experience was great, got my tickets , communication was seamless.

More

Siskazi Lindeni, Nov 2022

Thank you Iris Wang & Bella Liu

I thought "no hope" in getting the tickets to Yee Peng Festival organize by CAD. Fortunately, together with Bella Liu, I managed to secure all our tickets. No one left behind. This trip to Chiang Mai will be a memorable one.

More

Little Puppy, Nov 2022

Very accommodating and helpful

Bella was super helpful in getting my ticket to the Yi Peng festival exchanged and was very accommodating. Quick and easy transaction and received ticket within 24 hours. Good communication throughout the process.

More

Helen Powell, Nov 2022

Very accommodating and helpful

Asia Highlights as a whole is also very informative and contains helpful advice that has helped me plan my travels in Thailand.

More

Helen Powell, Nov 2022

You are in safe hands

Albee was an absolute pleasure to work with. She responded to my suggestions readily to find suitable alternatives for my 2 week trip to Thailand with my wife. She answered all my questions promptly and thoroughly.

More

RJ, Oct 2022
Tips for Visiting Phuket in September
If you are planning a trip to Phuket in September, you'd better prepare for the wet and hot weather, and try to arrange more indoor activities.
Although it often rains in September, the sun comes back after the rain with heat. The cooler time after the rain is a good time to enjoy the beach and outdoor activities.
You can also book a Phuket tour with us. We have served thousands of satisfied customers with high quality tours at reasonable prices.
Top Things to Do in Phuket in September
Here are some of the best things to do in September.
1. Explore Phuket Old Town

With colorful Chinese-Portuguese architecture, cafés, shops, restaurants, hotels, museums, and markets, Phuket Old Town is a good place to explore Phuket's history and culture. Walk along the old streets to experience the real life of Phuket. Read more on Phuket Old Town.
2. Visit the Phuket Big Buddha

Sitting at the top of Nakkerd Hill, the Big Buddha is one of the most popular attractions in Phuket. Climb up the hill and, at its summit, you will get a fantastic 360° view of Phuket Island. The buddha stature is 45 meters high — a spectacular landmark.
3. Take a Cooking Class in Phuket

Taking a cooking class and learning the skills to make the exotic flavors of authentic Thai food is a great choice in Phuket. It is also a great gift to bring home to share with your family or friends. Join us on a Phuket tour if you are interested in an excellent cooking class with a local chef.
4. Relax on The Best Baches in Phuket

When the sunny days replace the rain, it is time to go out to the beach. There are many beautiful and unspoiled beaches in Phuket. Famous beaches include Patong Beach, Khao Lak Beach, Kata Beach, and Karon Beach. In addition, there are many bars which sell grilled seafood and drinks along the beaches. You can easily spend a whole day there. Read more on The 16 Best Beaches on Phuket.
5. Try a Traditional Thai Massage

When you're feeling tired after a full day's activities, find a comfortable massage shop to let your body be relaxed by a traditional Thai massage. Phuket has some of the best massage and spa centers in Thailand, and most of Phuket's best are located in the Patong Beach area. Read more on The Best Massages in Phuket.
Tour Phuket Your Way with Us
As one of the leading tour companies in Asia, we have been providing custom travel services for more than 20 years to tens of thousands of satisfied customers. Let us know your requirements and interests and we'll tailor-make a Thailand tour to fulfill your holiday dreams. Contact us now.
Recommended Itinerary
Monthly Weather and Travel Information for Phuket
Learn more about Phuket's weather and the best things to do in Phuket for each month by following the links below .
Why Travel with Asia Highlights During the Pandemic
Tailor-made experience: All of your ideas/needs will be carefully considered to create your ideal trip.
Worry-free planning: Your 1:1 travel consultant in Asia will take all the uncertainty out of your planning, helping you navigate any travel restrictions. 
No-risk booking: 100% refund policy! (up to 14 days before departure)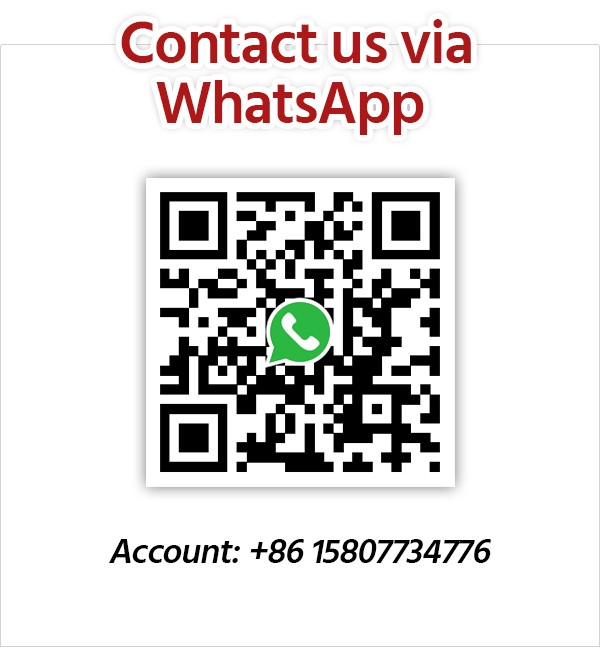 Get Inspired with Our Sample Itineraries
At Asia Highlights, we create your kind of journey — your dates, your destinations, at your pace. You can have any trip tailor made for your travel.
More Travel Ideas and Inspiration