Vietnam and Thailand are the most popular holiday destinations in Southeast Asia. They are similar in climate and food, though obviously different in culture, lifestyle and travel experience.
Below we list eight major differences between the two countries, to give you a quick overview and help you decide which to visit first. These are based on our own travel experiences, investigations, and partnerships with local operators.
Vietnam vs Thailand: Winner on 8 Major Differences
|   | Vietnam | Thailand | Winner |
| --- | --- | --- | --- |
| 1. Culture and history | … is influenced by three main religions — Buddhism, Taoism and Confucianism — with a lifestyle inherited from the French colonial period. | … practices Theravada Buddhism (90%+ of the population) along with a western lifestyle. | Vietnam |
| 2. Convenience of travel | …is okay to travel to and within the country, but a bit more effort required. | …offers easier and faster access to and within the country. | Thailand |
| 3. Cost and currency | … accepts USD or dong; street vendors prefer dong, while most hotels and restaurants accept USD. | … accepts only Thai baht (although some prices are quoted in USD), and uses various types of card. | Equal |
| 4. Travel experience | … boasts diverse landscapes and authentic local experiences, with charming old quarters and ancient towns. | … is proud of quality beaches and comfort of travel, featuring Buddhist temples and festivals. | Vietnam |
| 5. Beaches | ...beaches are less crowded and less expensive, nice beach condition depends on the time of year. | ...luxury beach resorts, pristine beaches and variety off-island activities such as diving... | Equal |
| 6. Weather | ...hot season, then hot and wet season, then cooler season, which still easily reaches 20°C and higher. | Vietnam has a more diverse climate. | Vietnam |
| 7. Tourist satisfaction | ...around 10%. | ...over 50% tourist return rate. | Thailand |
| 8.Tourist Traps | … sometimes has issues with cheating and is not so convenient at New Year. | … has more issues with cheating, theft and porn deals, and is quite touristy. | Vietnam |
Recommended Itinerary
1. Culture and History: Vietnam has a bigger culture contrast than Thailand for Western Travelers
Chinese occupation has left a profound legacy in Vietnam, especially in the form of Confucianism and Taoist deities, which impact customs, traditions, and beliefs. The legacy of French colonialism is most visible in distinctive French architecture.
Thailand's culture, on the other hand, has developed in the direction of Theravada Buddhism, and many exuberant festivals are connected to both Buddhism and the changing seasons (such as Loy Krathong, Thailand's Festival of Lights).
Vietnam wins among western travelers especially Americans who want to experience a bigger contrast in cultures compared with their home countries.
Vietnam keeps more authentic local culture

Thien Hau Pagoda in Ho Chi Minh City
There are major cultural differences between Vietnam and non-Asian countries, and such differences attract westerners, many of whom prefer to escape to a destination with big differences than to one which is too similar to where they live.
The main religious belief in Vietnam is a combination of Confucianism, Taoism, and Buddhism, similar to other East Asian countries such as China, Japan and Korea. These countries are all greatly influenced by Confucianism and Mahayana Buddhism.
People over 50 years of age in the northern part of Vietnam may still feel some hostility towards westerners, because of the Vietnam War, but most locals are nice to visitors.
Many overseas Vietnamese are returning to Vietnam and bringing with them Western cultural influence. Everyone is learning English and designer-clothing is common in the streets.
Thailand has more western influence
Thailand is a constitutional monarchy and the former king, Rama IX, who reigned from 9th June 1946 to 13th October 2016, was greatly loved and respected by the people. His cremation was held on 26th October 2017.
The main religion in Thailand is Theravada Buddhism. Monks have very high status and they conduct numerous Buddhist rites, from festivals to daily blessings. Most teenage boys become novice monks for a while, about a year, to earn merit for their families.
The whole country is much influenced by western thought and lifestyle. Thai people are easily satisfied and they believe that life should be fun. Thai people have a great passion for Thai food.
Recommended Itinerary
2. Convenience of Travel: Thailand is More Convenient than Vietnam
Generally speaking, Thailand wins with regard to convenience and comfort. Vietnam offers an easier taste of authentic local life.
Vietnam's internal transport system is becoming more convenient, with air transport already good, though the country's road and rail transport infrastructure need more upgrading. Organized trips, from day-tours to long-haul itineraries, are common. Many travel companies operate in Hanoi, Hoi An, and Ho Chi Minh City.
Thailand is highly developed in tourism with numerous airlines serving both international and domestic routes. Local transportation is convenient and tuk-tuks driving through the streets bring even more fun to the Thai experience. Thousands of tour agencies in Bangkok, Chiang Mai and renowned beach destinations like Phuket, make it easy for visitors to find appropriate travel service.
Suggeted read: How to Plan Your First Trip to Thailand — 7 Easy Steps.
Thailand has more direct international flights connections than Vietnam
There are not that many international flights from western countries to Vietnam, only a few from big cities such as San Francisco, Paris, Sydney, and Beijing. Most international flights from western cities need at least one connecting flight through Kuala Lumpur, Singapore or Bangkok. Learn more about the best domestic airlines in Thailand.
Vietnam Airlines, the country's official international carrier, provides direct flights. Other international airlines like Cathay Pacific, Air France, Qantas, and Thai Airways also serve Vietnam. A trans-pacific journey from the USA or Europe takes over 20 hours.
Thailand is served by far more airlines, from all over the world. Direct flights are available from North America, Europe, Australia, and Asia. For example, Thai Airways operates direct flights from Los Angeles to Bangkok, British Airways and United Airlines offer connecting service from New York. Qantas provides direct flights from Sydney and Melbourne.
Recommended Itinerary
Thailand has better domestic travel facilities and services than Vietnam
Domestic flights in Vietnam are very convenient, and there are many flights between the main cities. However, domestic buses are not as good as those in Thailand. Trains are also available in Vietnam, but their facilities are quite basic.
For quick travel and comfortable experiences connecting between major cities, airline transportation is recommended. Two domestic airlines — Vietnam Airlines and Jetstar Pacific Airlines — serve most of the routes.
Travel around Thailand is easy and convenient. There are many domestic flights, and two airports in Bangkok. Suvarnabhumi (BKK) is one of the busiest airports in Asia, used for both international and domestic flights. The older Don Muang Airport (DMK) now mainly serves as a hub for Thai Air Asia, Nok Air, and other budget airlines, providing domestic flights.
Buses in Thailand are generally in good condition and some long-distance buses even include a meal or snack, with water. Trains are also a good way to travel in Thailand, but they are a little bit slow and maybe in poor condition; possibly okay for those who are staying a long time in Thailand or for those who simply love taking trains.
Visas – Thailand provides easier and faster access
There are three ways of obtaining a visa for Vietnam — via a Vietnamese Embassy or Consulate, an E-Visa, or a Visa on Arrival. The E-visa is a pilot electronic visa system launched on 1st February 2017: visitors can apply for a 1-month single-entry visa by paying USD 25 via the official immigration platform.
Thailand is much more convenient with respect to visas. Passport holders from 57 countries, including the citizens of most European countries, Australia, and the US, can enter Thailand for up to 30 days without acquiring a visa beforehand. Click here to see the ourist visa exemption scheme and how to apply for a Thailand visa.T
Language – English is used more commonly in Thailand
Vietnamese people engaged in tourism can speak English, but it is not as popular on the streets as in Thailand. In Thailand, English is more common, and many people in the cities can speak English. English is obligatory for children from kindergarten onwards.
Thailand has better medical and health care system than Vietnam
Thailand's medical system is very good compared with Vietnam and other Southeast Asian countries, and relative to American or European medical costs, it is cheap.
Recommended Itinerary
3. Cost and Currency: Vietnam and Thailand are Both Affordable
Both Thailand and Vietnam are developing countries with a relatively low cost of living and labor, so a holiday in either country is generally affordable and good value. They offer high-quality resorts, restaurants, and tours, at prices matching a wide range of budgets.
Accommodation Cost – both countries offer good-value hotels
Compared with other Asian countries, the cost of hotels in Vietnam is low. The cost of a local 4-star hotel is around USD 60, while an international 4-star hotel is about USD 100 per night, much cheaper than in China, Japan, or Korea. All major cities offer accommodation ranging from budget guesthouses to 5-star hotels.
Thailand can not only meet the backpackers' on-a-budget requirements, but can also satisfy those who looking for a luxury experience. No matter where you are, you can choose from between budget hostels right up to the most luxurious resorts. Accommodation in Thailand is generally good value. Continue to read How Much Money for Visiting Thailand.
Food Cost: Both are great although Vietnam is slightly cheaperTrains
Thai cuisine is slightly more famous than Vietnamese cuisine overseas. It's known for its pad Thai, tom ying goong, and fantastic Thai curries, although there are many other regional dishes, such as khao soi, a classic noodle dish you have to try in Northern Thailand. Find out the best 30 dishes in Thailand you have to try.
Vietnamese cuisine also has its own features and, like many Southeast Asian cuisines, it is very generous in spicy and fresh herbs. But one aspect that can't be avoided is the cost — you can dine like royalty, and traveling in Vietnam still won't cost as much as Thailand.
Another factor of Vietnamese cuisine is the French influence. The coffee culture in Vietnam sets itself apart in some ways among most Southeast Asian countries.
Currency – exchanging money is easy
You can use dong or USD in Vietnam. It's always best to carry some VND to be used for small change when purchasing street food or dining at a local restaurant. Some local shop owners or taxi drivers may add their own exchange fees or won't give change if you pay in USD.
Exchanging currency in Vietnam's major cities is easy and reliable, and the airport is the most comfortable place to do it. Alternatively, you can withdraw money from ATMs, though you might be charged two commissions (one by the local bank and the other by your issuing bank). The exchange rate from USD to VND currently hovers around 1:22,500 and a bottle of water costs around 5,000 VND.
Thai baht is the only currency accepted in Thailand, although some shop owners still quote prices in USD. It's easy to exchange Thai baht in most cities, as exchange booths are conveniently located in central places or near popular tourist attractions. The current exchange rate from US Dollar to Thai Baht is about 1:31.37.
Most airport exchange counters operate 24 hours a day. ATMs can be found in all cities and most banks charge 200 baht (about 6.5 USD) for withdrawing with a foreign bank card.
The Hanoi – Quan Trieu railway line
The Hanoi – Dong Dang railway line
The Hanoi – Hai Phong railway line
The Saigon – Quy Nhon railway line
The Saigon – Phan Thiet railway line
Recommended Itinerary
4. Travel Experience: Which is A Better Destination?
Conclusion: Vietnam wins in diverse landscapes and authentic local experience, and is less expensive at the moment depending on your tastes and budget.
Thailand is more geared up to tourists and has a little more variety to offer to beach lovers, giving it a definite advantage.
Most visitors begin their Vietnam trip in Hanoi, before taking in several UNESCO World sites like Halong Bay, Hue and Hoi An, as well as the Mekong Delta, and ending in Ho Chi Minh City. Authentic experiences in combined tours are designed for you to be inspired by street food discovery in the narrow alleys, a cooking class outside the ancient town, or a boat trip through a lively market.
Thailand is renowned for excellent beaches and profound Buddhist culture. The country's many pleasures can be experienced from an classical itinerary starting in Bangkok, moving to neighboring historical parks like Ayutthaya and Sukhothai, then heading to the north to visit Chiang Mai and Chiang Rai, and ending at the beaches. It is truly rewarding if you plan your trip to Thailand neatly.
Vietnam's diverse landscape vs Thailand's quality beaches
The culture is one of the most important attractions in Vietnam. Narrow alleys in the Old Quarter, the oldest and most lively commercial district in Hanoi, attract many visitors, with their historic charm and noisy street sights.
The Ancient Town of Hoi An has earned the status of a UNESCO World Heritage Site, with an impressive cultural legacy including its Chinese Assembly Hall, Japanese Covered Bridge, museum in a French-colonial house, and roadside cafes. These create a leisurely ambience for visitors to enjoy.
Hiking trails in the mountainous northern area leading to ethnic minorities are highlights of Vietnam. Natural scenery is better than in Thailand and the cruises in Ha Long Bay and boats on the Mekong River are unique.
Vietnam's authentic experience vs Thailand's comfort travel
A short boat trip is the other way to have a nice trip in Vietnam, making for a fun experience. They are especially popular in Ha Long Bay, the Mekong Delta, and the waterway connecting Vietnam and Cambodia.
Recommended Itinerary
How Long for and Where to Visit?
Vietnam is one of the best countries for having an authentic travel experience. Whether you"re taking a cooking class, a cycling tour to the countryside, or a boat trip to the floating market in the Mekong Delta, you'll be able to come closer to the country and understand it better.
In Thailand, your travel experience might depend on the comfort of your hotels, good service attitudes or the kindness of locals. If you want to know more about local life, head to its local markets and try the street food.
5. Vietnam vs Thailand in Beaches: Thailand Wins!
Vietnam does have some good beaches, but they are generally not as attractive as those in Thailand.
The tourist resources in Thailand are rich, both in cultural attractions like the ruins of the ancient Lanna kingdom and in high quality beaches of the upper Andaman Coast. The land-based scenery is dominated by temples, however, which may lead to aesthetic fatigue.
Beach destinations like Ko Phuket, Ko Samui ; and Krabi offer beautiful beaches and resorts with stunning views. Most high-end resorts are elegant, and well equipped with spas, swimming pools, fitness clubs, and other facilities. The traditionally-dressed staff will give you warm service with Thai smiles.
A wide variety of water activities from sailing, waterskiing, windsurfing, fishing, and diving to snorkeling, makes the coastline an ideal paradise for aquatic fun.
Recommended Itinerary
Thailand is renowned for its beaches. The country has numerous soft, sandy beaches stretching for miles as well as warm, clear, and calm waters. There are many beaches and islands accessible from Phuket, although we would advise avoiding Kho Phi Phi as it has become overwhelmed with tourists since the famous movie The Beach, starring Leonardo DiCaprio, was screened. In that particular location, the island experience no longer exists and the island itself has been badly affected.
To the north of Phuket, Nai Yang and Nai Harn are fine beaches and are quite close to the international airport. They are often overlooked except as an overnight transit stay.
Frequently heard of beaches also means massive tourism: With regard to Phuket, Pattaya, and beaches such as Railay in Krabi, you're not exactly exploring new territory but there's still a good selection of beach destinations that are hard to beat. It's not easy to escape the crowds but it's still possible. Bang Tao Beach on the northwest coast of Phuket is big enough for you to be able to find your own space.
Crowd alert: Phuket's Karon Beach has perfect long stretches of white sand with crystal clear waters most of the year although, naturally, it can get crowded because of this.
Off the beaten path Koh Yao Noi: If you're prepared to take a 40-minute long-tail boat trip over to Koh Yao Noi, you'll find a beautiful little island that's still relatively unspoiled. This hasn't been overdeveloped yet so is a side of Thailand that gives plenty of scope for really getting away from it all on a very tranquil and peaceful island. Bear in mind that Koh Yao Noi has a majority Muslim population so this is where to go to enjoy peace and quiet — this is not for your Patong–Bangla–Khaosan crowd!
Learn more about the Top Beaches in Thailand. Find out which is better to go to between Khao Lak, Bangtao, and Surin in Phuket, Bophut, Choeng Mon, and Maenam in Koh Samui, and Klong Muang or Koh Lanta in Krabi.
Vietnam hasn't been widely known as a beach destination but places like the island of Phu Quoc and the south coast destination of Nha Trang have recently become known as popular beach destinations. Da Nang and Hoi An, in particular, have very long stretches of beach and can be great for families with children although Da Nang is a little plain and, during winter months, can be quite bleak. However, the sheer scale and variety of seafood is second to none.
Hoi An has, in recent years, suffered from the same popularity issue that has ruined Kho Phi Phi. It's worth a day trip but not necessarily a long stay. There are hordes of a-little-too-late-for-the-party backpackers and large tourist groups forming what seems like an endless queue traipsing around. However, it's still very scenic and idyllic, making it ideal for families.
Both Da Nang and Hoi An have plenty of amenities and are easy to get to.
They are possibly less scenic than some places in Thailand but are no less enjoyable because they have fewer crowds. Be aware, Vietnam is an up-and-coming beach destination. Check it out before the waterfronts become overbuilt with luxury resorts.
Phu Quoc has a beach with starfish: We recommend you try this beautiful, peaceful island while it's still relatively unvisited. Bai Sao is as popular as Long Beach is in the main town of Duong Dong. For perfect tranquility, you can't beat Starfish Beach, which is located at the north of the island. It is in a peaceful, calm bay with an abundance of stilted seafood restaurants and, of course, starfish. At the south of the island, you'll find the charming little fishing town of An Thoi where you can enjoy an inexpensive yet high-quality meal on the lovely rooftop restaurant at Phung Hung Boutique Hotel. Recommended accommodation on Phu Quoc would be Lana Hotel, which is perfectly placed to visit all of Phu Quoc, and Hai Anh Guesthouse, which is further north on the eastern coast — this is best for a lower budget but it is very hospitable.
Must-read tip: The time of year is a big factor with beaches. As with anywhere, some beaches can have crystal clear waters at some times and be murky at others. It's difficult to know for sure what they'll be like at any point so it's always best to check with a trusted agent, such as Asia Highlights. We can contact our local expert guides who can give an up-to-date account of the local beach and sea conditions.
Crowd alert at Ha Long Bay: The karst limestone peaks of Ha Long and Lan Ha bays are very popular with boat trips and tourists so be warned that they can be somewhat spoiled by over-popularity.
Recommended Itinerary
6. Weather: Thailand Is Hotter Than Vietnam
Thailand has a hot season, the high season, which usually lasts from March/April to June/July. That turns into the rainy season that continues until October as the southwest monsoon impacts the country. The so-called cool season is drier and more comfortable but temperatures still easily reach 20°C and higher. 
Suggested read: When is the Rainy Season in Thailand and Should You Avoid It? And Best and Worst Time to Visit Thailand.
Vietnam has a more diverse climate. The south is divided between wet and dry seasons, which is similar to Thailand. In Central Vietnam, the mountain ranges have an impact. Da Lat and the Central Highlands have their dry season from December to March until the southwest monsoon season. The central lowlands, such as Nha Trang, are protected by the mountains and enjoy a long dry season from January to October.
North Vietnam has an actual winter and summer, completely different to much of Southeast Asia. The winter, from November to March, is wet and cool. The summer, from May to October, is hot with the occasional typhoon. Many travelers visit Southeast Asia in January/February for the dry season, and arriving in Hanoi to be met with cold, wet days can be a surprise.
7. Tourist Satisfaction: Thailand Has a Better Tourist Return Rate Than Vietnam
Apparently, over 50% of Thailand's tourists return whereas the return rate for Vietnam is around 10%. This is probably due to the convenience in traveling in Thailand. The scare stories relating to scams are possibly one reason for this difference in figures, although the truth is that similar scams can happen to unwary and unprepared tourists in both countries, and though Vietnam scams are more pushy, Thailand scams can be very tricky sometimes.
Recommended Itinerary
8. Tourist Traps & Scams: Thailand Traps are More Tricky
Though most local people are exceptionally friendly and helpful, tourist traps and scams come in various forms. Some are straightforward fraudulent charges, while others may be connected with porn deals. The following will highlight some common traps for you to avoid when traveling.
Vietnam – some cheating and inconvenient at New Year
Cheating in the shops can be one of the most annoying problems for travelers to Vietnam. Shops may attract customers by advertising lower prices, but the price may increase at any time and you may end up pulling out more money than what was originally asked for. Continue to read Vietnam Tourist Traps and Scams.
In addition, cheating may even happen as you change money. Since the denominations of dong are very large, sometimes travelers may be confused by the trail of "0"s; so please pay attention when changing money, paying or receiving change.
Another problem is the inconvenience when traveling in Vietnam during Vietnamese New Year (late January to mid-February). Since New Year is a time for family reunion, local people will migrate back to their hometowns before the New Year. Most shops, offices or businesses will close for a week and the traffic will be extraordinarily busy.
Thailand – cheating and porn deals
Cheating of some kind may also happen in Thailand. Some restaurants have two menus, one for locals and the other with higher prices for foreigners. Some tuk-tuk drivers may tell you they can take you to visit many temples and you need only pay 20 baht.
After visiting a few ordinary temples, they"ll convince you to go to massage shops and tailors they recommend. The prices in those shops will certainly shock you, for they will be two or three times higher than the normal prices. Continue to read How to Avoid Tourist Traps in Thailand.
Porn deals are hard to avoid in Thailand. The sex industry generates upwards of 100 billion baht each year. When you travel in Thailand, you will be vulnerable to being caught up in this. Please note that some people may try and earn money from you via sexual transactions.
Theft of credit cards and passports is common in Thailand. Therefore, it's best to buy insurance for personal property to protect against loss.
Is it Safe to Travel to Asia During the COVID-19 Outbreak?
Recommended Itinerary
Explore Other Asian Countries
Thailand and Vietnam are both incredible places to visit on your holiday. If you are interested in experiencing other unique cultures and incredible destinations make sure to check out India with its flavorful food, diversity, and teeming markets and Cambodia with its ancient temples, smiling people, and tragic past.
Why Travel with Asia Highlights During the Pandemic
Tailor-made experience: All of your ideas/needs will be carefully considered to create your ideal trip.
Worry-free planning: Your 1:1 travel consultant in Asia will take all the uncertainty out of your planning, helping you navigate any travel restrictions. 
No-risk booking: 100% refund policy! (up to 14 days before departure)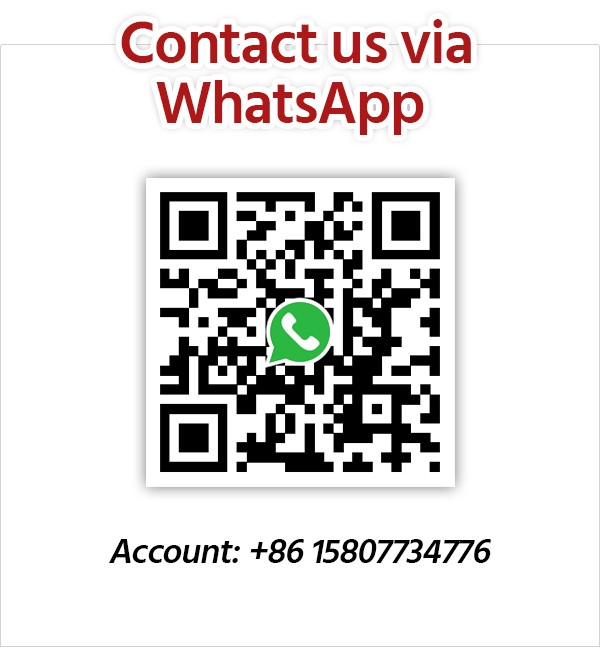 Get Inspired with Our Sample Itineraries
At Asia Highlights, we create your kind of journey — your dates, your destinations, at your pace. You can have any trip tailor made for your travel.
More Travel Ideas and Inspiration