When considering a Thailand trip, you may want to know how much it would cost? Is it expensive? Here is a breakdown of how much it costs for flights, hotels, transportation, sightseeing, food, and activities.
Is Thailand Expensive?

The Grand Palace
Thailand is not an expensive destination. It is a cost-effective country to travel around. For a lot of things, Thailand is very affordable.
Moreover, Thailand can suit all kinds of budgets, from economical to luxury.
You can get full meal for 1–2 USD at a roadside stall, stay in a clean guest house for 10 USD or less, and take a bus or the subway for less than 1 USD.
For better quality, the price goes up, but it remains very good value compared to Western countries.
For backpackers, budget around 30 USD/day per person (hostels, street food, local public transportation).
For a medium budget, it will cost around 50 USD per day per person (3-star hotels, sit-down restaurants, tuk-tuks, taxies sometimes).
What Our Customers Said
We had an amazing trip to Thailand

We had an amazing trip to Thailand with Asiahighlights. Every detail was perfectly organised and we always had an instant customer support service in case of any issues.

More

bugra t, Nov 2022

Great experience!

Bella was very helpful and responsive to all our questions. They handled all the arrangements very professionally and we had a wonderful time! We would definitely recommend and use them again!

More

Christie, Nov 2022

I contacted to Bella from Asia Highlights

I contacted to Bella from Asia Highlights that to buy tickets to Yi Peng Festival in Chiang Mai when i was in my country.She helped me very much.You can trust this agency, and i advice Bella as the best!!

More

Elena, Nov 2022

I had booked Chiang Mai Yi Peng Sky Lantern Festival

I had booked Chiang Mai Yi Peng Sky Lantern Festival with Asia Highlight Travel, my travel advisor was Bella Kiu, the experience was great, got my tickets , communication was seamless.

More

Siskazi Lindeni, Nov 2022

Thank you Iris Wang & Bella Liu

I thought "no hope" in getting the tickets to Yee Peng Festival organize by CAD. Fortunately, together with Bella Liu, I managed to secure all our tickets. No one left behind. This trip to Chiang Mai will be a memorable one.

More

Little Puppy, Nov 2022

Very accommodating and helpful

Bella was super helpful in getting my ticket to the Yi Peng festival exchanged and was very accommodating. Quick and easy transaction and received ticket within 24 hours. Good communication throughout the process.

More

Helen Powell, Nov 2022

Very accommodating and helpful

Asia Highlights as a whole is also very informative and contains helpful advice that has helped me plan my travels in Thailand.

More

Helen Powell, Nov 2022

You are in safe hands

Albee was an absolute pleasure to work with. She responded to my suggestions readily to find suitable alternatives for my 2 week trip to Thailand with my wife. She answered all my questions promptly and thoroughly.

More

RJ, Oct 2022
Thailand Major City Trip Costs
Compared with the cities, Thailand's islands cost a little more in general. For example, Koh Samui is known for luxury resorts and high-quality service. However, Phuket is suitable for all budgets, and Krabi is more affordable.
Bangkok is a bit more expensive as the capital city, but you can still find cheap hotels and restaurants in Khao San Road, known as a backpacker's paradise.  Some northern and central cities are cheaper, such as Chiang Mai, Chiang Rai, and Ayutthaya. But the quality of services and facilities are correspondingly lower on average.
Tier 1: Koh Samui, Bangkok
Tier 2: Phuket, Chiang Mai
The Cost of International Flights to Thailand
Flying to Thailand from the U.S. now requires at least one layover, most of which are in Singapore, Seoul, Doha, Paris, London, Munich, and other European/Asian flight hubs.
The cost of airfares varies a lot depending on when you fly and which airline you use, from around 700 to 1,300 USD for a one-way economy trip.
A transfer in an Asian country, like Singapore, is cheaper. August, September, and October are Thailand's low season because of the rainy season. Air tickets drop by around 40% during this period.
Europe has direct flights to Bangkok — from London, Paris, Zurich... A one-way air ticket is around 600 to 1,000 GBP flying economy.
The Cost of Accommodation in Thailand

Peace Resort Samui
Prices of hotels vary widely from city to city and from season to season.
The busiest (and most expensive) period is from November to January/February. To find good accommodation during this period, we recommend you plan and book well in advance.
The low season runs from July to October. Prices are lower, and there are fewer tourists. >>>How to Choose Hotels in Thailand
Here is a table to show you the approximate cost for a standard 2-person room around Thailand for reference only (prices fluctuate quickly due to various uncertainties related to COVID-19):
Location
Star Rating
Low Season
High Season
Bangkok
3-star
US$30–50
US$55–70
4-star
US$60–80
US$80–100
5-star
US$100–150
US$120–170
Phuket
3-star
US$25–50
US$45–60
4-star
US$55–70
US$65–85
5-star
US$90–130
US$100–145
Koh Samui
3-star
US$50–60
US$75–85
4-star
US$80–110
US$110–135
5-star
US$130–200
US$170–250
Chiang Mai
3-star
US$20–30
US$30–40
4-star
US$60–80
US$70–90
5-star
US$90–110
US$100–120
Hotels are included in our itineraries and we can generally secure favorable prices. We recommend suitable hotels based on your preferred location, room specification (e.g. no-smoking), and other requirements. Feel free to contact us.
The Cost of Eating and Drinking in Thailand

Thailand has a variety of delicacies and is not expensive. Many unique Thai foods, like pad Thai (Thai fried noodles) and som tam (spicy papaya salad), can be bought from roadside stalls for 1–2 USD.
A decent restaurant costs about 10–15 USD per person. Luxury restaurants cost 50–60 USD per person and upwards.
Fresh fruit juice can be found easily on the roadside for 0.50–1.00 USD. As for alcohol, the best deals are in convenience stores, like 7-11s. A bottle of beer costs about $2. Drinks in bars and restaurants are more expensive, costing 3–4 USD a bottle. Drinks at luxury restaurants start at 15 USD.
Recommended Itinerary
The Cost of Transportation in Thailand
Flying is the fastest and most popular way to travel between cities. Airfares range from 30 to 100 USD for economy seats.
There are many airlines in Thailand with different prices and services. See our article: The 8 Best Domestic Airlines in Thailand for Tourists.
Ferry or speedboat is the main way to travel between most islands, such as Phuket to the Phi Phi Islands. See How to Get from Phuket to the Phi Phi Islands.
Traveling between cities also can be done for 8 to 72 USD on trains, or for 6 to 20 USD on buses.
Thailand's public transportation within cities is very affordable. Taking Bangkok as an example, for 0.50–1.00 USD you can take a bus or the MRT/BTS. Taxis charge 1 USD minimum and make sure they use their meters to avoid price disagreements. Tuk-tuks charge ½–1 USD for a 10-minute walking distance — 800 m (½ a mile).
Transportation on the islands is higher in cost than in the cities. So, many backpackers like exploring by renting a motorbike.
The Cost of Attractions/Activities in Thailand

Wat Chedi Luang
Tickets for most tourist spots in Thailand range from 1 to 15 USD, i.e. they're very affordable. The most famous Thailand attraction, the Grand Palace in Bangkok, costs 500 THB (14 USD).
There are also many temples and museums that are free of charge, like Wat Chedi Luang in Chiang Mai.
Some beach activities or entertainments like snorkeling, night shows, etc. cost about 15–50 USD a time.
Thailand Trip Costs — from 5 Days to 1 Month
The cost of a trip to Thailand basically consists of:
Transportation — taking up 40%
Activities — taking up 20%
Accommodation — taking up 15 %
Food and drink — taking up 13 %
The rest — taking up 12 %
This is only a rough guide. We can give you specific prices based on an itinerary made for you. Contact us for your no-obligations quote.
The prices below are per person, based on a great-quality 2-person experience (4/5-star hotels, private transfers, guide service, etc.). The ranges cover seasonal variation.
For a Thailand trip of 8 days, the trip cost range is 2,500–4,500 USD.
For a Thailand trip of 10–14 days, the trip cost ranges from 5,000 to 10,000 USD.
For a 16–19-day trip, the cost ranges from 11,000 to 15,000 USD. If you are planning a 3-week to 1-month trip, it may cost over 17,000 USD.
Tips for Saving Money
1. Traveling during shoulder/low season (May to October). The trip cost may drop by 20%–40%.
2. Choose budget airlines when traveling around Thailand, such as Lion Air. It may save 20%–30%.
3. Use public transportation. Share a songtaew/taxi with other travelers so you can pay a cheaper price.
Contact Us for Bookings/Inquiries
All our tours can be adjusted as much as you like. We aim to create your ideal itinerary based on your interests, group size, budget, and other requirements.
Why Travel with Asia Highlights During the Pandemic
Tailor-made experience: All of your ideas/needs will be carefully considered to create your ideal trip.
Worry-free planning: Your 1:1 travel consultant in Asia will take all the uncertainty out of your planning, helping you navigate any travel restrictions. 
No-risk booking: 100% refund policy! (up to 14 days before departure)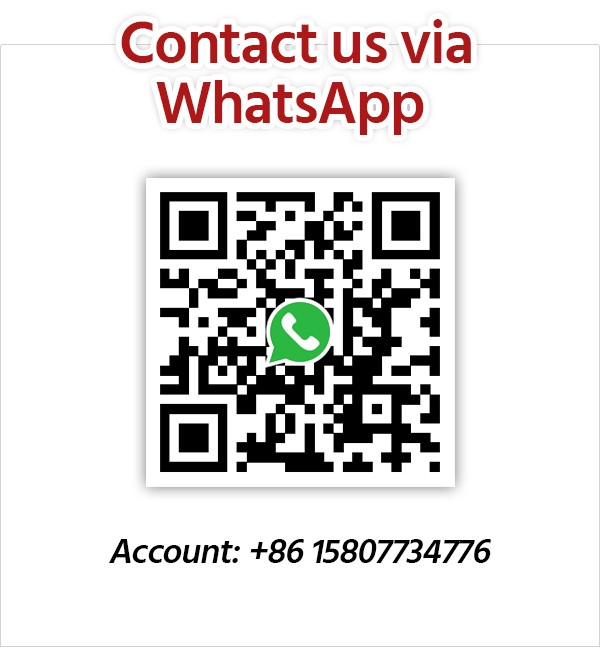 Get Inspired with Our Sample Itineraries
At Asia Highlights, we create your kind of journey — your dates, your destinations, at your pace. You can have any trip tailor made for your travel.
More Travel Ideas and Inspiration