3 weeks is a good length for a Southeast Asia trip, during which you can have an in-depth feel and not be in a rush.
You could experience the monks chanting in the warm morning sun in Laos, old temples with mysterious legends in Cambodia, a quiet sunset at the beach in Thailand, the yelling of vendors from crowded boats in the canals of Vietnam, the smell of spices wafting from the night markets, the friendly people, the lovely elephants...
Where to Go in Your 3 Weeks in Southeast Asia
Here are the most popular destinations among over 10 Southeast Asian countries.
We hope this will help you choose according to your preferences and the characteristics of these destinations.
Thailand

Delicious Thai food
Thailand, No. 1 for travel in Southeast Asia, is the maturest travel destination in SE Asia. Thailand is rich in tourism resources and has excellent service quality, exquisite hotels, and convenient transportation. 
Thailand has some of the best beaches and famous islands (Phuket and Koh Samui). The delicious dish Tom Yam Goong (citrussy soup) is widely known. 
Elephants and rainforest views are its national park features.  The Grand Palace and various temples are Thailand's cultural landmarks.  There are also less-known historical sites and mountain scenery. 
A Southeast Asia Overview for a Shorter Vacation
Vietnam

Halong Bay
If Thailand enriched your itinerary, Vietnam can make it more relaxing.  Vietnam is a place where you can slow down and enjoy.  You can experience the busy lives of people in the Mekong Delta from a serene cruise boat and explore the karst island landscape of Halong Bay. 
Vietnam is also a "mixed" country, somewhat different from other Southeast Asian countries. In its largest city, Ho Chi Minh City, you can learn about its colonial past in the French architectures, the history of the Vietnam War, and its early culture in some ancient ruins.
Cambodia

Angkor Wat
What makes Cambodia famous is its national treasure — Angkor Wat. It is the world's largest temple complex.
Different from those glittering golden temples in Thailand, Laos, and Myanmar, Black and dark gray are its dominant hues.
It not only represents the pinnacle of Khmer classical art, but also the largest and most complete Brahmanism (ancient Hindu) site in existence. 
Laos

Alms giving in the morning
A trip to Laos is usually connected with other Southeast Asian countries. If you have more time, it would be an interesting option.
Luang Prabang, a quaint old town, is the main travel destination. The whole city was listed as World Cultural Heritage.
Alms giving in the early morning along the streets is the biggest highlight, which is rare in other Southeast Asian countries.
Recommended Itinerary
Myanmar

Sunset over Uben Bridge
Myanmar is the last frontier of Indochina to bear minimal Western influence. You could see distinctive sights of long lines of monks in wine-colored robes and countless temples in different architectural styles. 
Myanmar is also a good option for a photography tour with glittering pagodas at sunset, local fishermen showing off their unique fishing skills... 
Bali

Bali
As a famous tropical vacation island, Bali is often compared to Thailand. What sets Bali apart from Thailand is that it has much richer landscapes on the island — volcanoes, rice terraces, sea views, and a different religion (Hinduism). There are plenty of world-class hotels offering the ultimate experience.
>>>Thailand/Phuket vs Bali: Which Is Better for You?
Start to Create Memories Together in This Honeymoon Trip
A Classic 3-Week Southeast Asia Itinerary: Thailand, Vietnam, and Cambodia
Thailand, Vietnam, and Cambodia are the most popular and classic combination for a 3-week trip to Southeast Asia.
These three countries gather almost all the elements of Southeast Asia — splendid temples, gorgeous beaches, compelling history, amazing food, the Mekong Delta, and Buddhist culture.
Our sample itinerary will provide a reference for you. We're very happy to adjust it based on your travel time, interests, budgets, group size, and other requirements.
Days 1–8: Vietnam

Mekong Delta
Vietnam's shape is like a long 'S', usually divided into the north, central, and south regions.
Its capital city Hanoi is in the north, which features karst landscapes and ethnic customs.
Ancient towns and beaches are the highlights of its central cities like Hoi An.
Ho Chi Minh city and the famous Mekong are in the south. The Mekong Delta's natural views and local life cannot be missed.
The Mekong Delta has a complex terrain. You need to make a travel plan and research Mekong boating information in advance. You could alternatively book a trip with us. Feel free to contact us if you need any help.
Suggested Vietnam itinerary:
Hanoi (2 days)
Halong Bay (1 day)
Hoi An (2 days)
Ho Chi Minh City (1 day)
Mekong Delta (2 days)
Days 9–11: Cambodia

Angkor Wat
Siem Reap is the main destination in Cambodia. In Siem Reap, visit Angkor Wat, take an ox cart ride through the country roads, and enjoy a sunset cocktail by Tonle Sap Lake.
Cambodia's capital Phnom Penh could be an option if you have more time. It usually takes 1–2 days.
It should be noted that Siem Reap does not have direct flights to Bangkok every day, so you need to refer to the flight information when planning.  
Contact us if you have any problems. We will give you the best options and suggestions according to your travel time.
Suggested Cambodia itinerary:
Days 12–19: Thailand

Chiang Mai Elephant Rescue Park
Usually, a trip to Thailand contains two cities and one island.
Bangkok, the capital city, and Chiang Mai are the two most representative cities to visit in Thailand.
In Bangkok, explore its iconic Grand Palace, try local experiences like taking a tuk-tuk and a long-tail boat, and visit a special local market like Maeklong Railway Market.
In Chiang Mai, have a close encounter with elephants, join a Thai cooking class, learn to make a Thai floating lantern...
Phuket and Koh Samui are the two popular islands in Thailand. Phuket is the most chosen for its easier accessibility and diverse options for activities and prices. See more on Phuket vs Koh Samui: An Honest & Helpful Comparison for You.
Suggested Thailand itinerary:
Bangkok (2 days)
Chiang Mai (2 days)
An island (Phuket or Koh Samui) (4 days)
An In-Depth Experience of Southeast Asia at an Easy Pace
See More in 3 Weeks in Southeast Asia
If visiting Thailand, Vietnam, and Cambodia is not enough for you, you may want to experience as many different countries as possible, Laos could be an option. It typically takes five days for a visit to Laos' capital city Vientiane and the famous Luang Prabang.
Myanmar normally takes more days, usually at least 8–9 days as it has more tourism resources. So, you'd need to set aside more than three weeks if you wanted to bring Myanmar in.
Contact us if you have any ideas or requirements or check out our 28-Day Grand Indochina Tour (Thailand, Vietnam, Cambodia, Laos, and Myanmar).
Recommended Itinerary
How Much Is a 3-Week Trip to Southeast Asia?
Southeast Asia offers good value for money. For the price of a mediocre restaurant in Western countries, you can enjoy a superb meal at a Michelin-starred establishment in Southeast Asia.
For backpackers, the budget is around 30–50 USD/day per person (hostels, street food, local public transportation). 3 weeks is about 600–1,000 USD.
For a medium budget, it will cost around 50–100 USD per day per person (3-star hotels, sit-down restaurants, tuk-tuks, taxies sometimes). Thus, it may cost about 1,000–2,000 USD for 3 weeks.
For a higher standard and a more refined experience, US$150–200 per day per person is needed (4/5-star hotels, nice meals, private guide and transfers). The cost for 3 weeks is around 3,000-6,000 USD.
The biggest cost may be the return flights: from around 800 to 4,000+ USD (cheapest to first class).
Tips for Arranging a 3-Week Itinerary in Southeast Asia
1. Don't arrange the schedule too tight. Filling a day with attractions will only leave you exhausted.
2. Choose multi-faceted destinations. Many countries have similarities. In a limited time, it is wise to choose one that has richer experiences. For example, both Thailand and Laos are known for palaces, temples, and elephants, but Thailand has more to offer, like islands and world-class food.
3. Prepare documents in advance. Visas and entry documents related to COVID-19 prevention should be prepared in advance to make your trip smooth. For example, Vietnam and Cambodia need e-visas.
For more requirements, please see 10 Asia Countries Open for Tourism without Quarantine in 2022 and How to Plan a Trip to Southeast Asia.
4. Keep an eye on flights. Because Southeast Asian countries are gradually reopening for tourism, flight prices will change rapidly. The earlier you grab a deal, the more likely you are to get a good price.
5. Seek a travel agency. A professional agency can provide you with a well-planned itinerary that saves you time and money, help you prepare documents, deal with any urgent matters in a timely/stress-reducing way, and be your safeguard for your overseas trip.
Related Reading
Contact Us for Booking
You are warmly welcomed to have us customize your trip based on your group size, interests, budget, and other needs. Sit back and use our Create My Trip service.
Or start from a recommended fully-modifiable itinerary:
Why Travel with Asia Highlights During the Pandemic
Tailor-made experience: All of your ideas/needs will be carefully considered to create your ideal trip.
Worry-free planning: Your 1:1 travel consultant in Asia will take all the uncertainty out of your planning, helping you navigate any travel restrictions. 
No-risk booking: 100% refund policy! (up to 14 days before departure)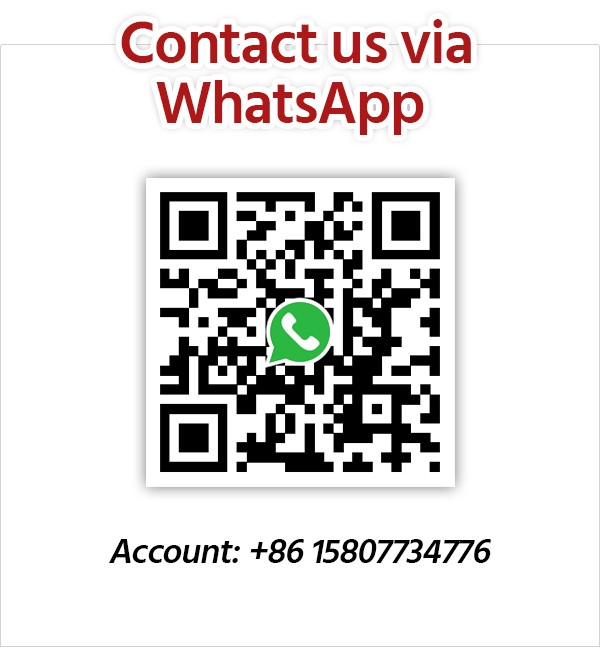 Get Inspired with Our Sample Itineraries
At Asia Highlights, we create your kind of journey — your dates, your destinations, at your pace. You can have any trip tailor made for your travel.
More Travel Ideas and Inspiration