Vietnamese cuisine is the product of the country's geographic location and history. While influenced by its neighbors, China and Thailand, Vietnamese food boasts a wide variety of its own unique dishes.
Those who truly want to explore the tastes and textures Vietnamese food has to offer will need to step out of the restaurants and onto the streets.
The impact Chinese occupation had on Vietnamese food can be felt first-hand when you abandon your knife and fork and pick up a pair of chopsticks.
Hot woks frying up noodle and rice dishes will live up to any traveler's expectations of food in South East Asia. However, pork sandwiches and cups of strong dark coffee are as common as the local noodle dish Pho, making Vietnam an exciting culinary crock-pot.
Dining Etiquette
If you are planning on spending any time in Vietnam it is probably a good idea to brush up on your table manners. It is unlikely that local people will expect you to be familiar with every custom, but knowing the local etiquette can be an easy way to impress any friends you meet on your trip.
When not using your chopsticks, lay them across your rice bowl instead of sticking them into your food. Buddhism heavily influences Vietnamese culture and chopsticks standing up in rice look similar to incense burned in Buddhist ceremonies.
Feel free to hold your rice bowl up to your mouth.
Avoid eating directly from shared dishes. Instead, move a small amount of food to your rice bowl before you eat it.
Do not be afraid to ask for a fork and spoon if you feel like your chopstick skills are deficient.
Take your time. Dining in Vietnam is a slower affair than in most western countries, so do not feel the need to rush.
Eat your vegetables. Meat is expensive and only eating meat from a dish is considered impolite.
Elbows on the table? No problem! Feel free to rest your travel-weary elbows on the table; it's not considered rude.
Pass with both hands. Try to sample every dish on the table and when passing a dish make sure to use both hands.
Find the bill. In Vietnamese restaurants it is considered rude of the staff to bring you your bill. In most restaurants you will need to go to the front and ask how much you owe.
Recommended Itinerary
What Our Customers Said
Vietnam & UAE FANTASTIC tour! Thank you Albee Ning!

Albee was INCREDIBLE. She arranged a 9-day private tour of both North and South Vietnam. No stone was left unturned: a private cruise up the Mekong; excellent hotel reservations; personal, caring tour guides;

More

Consumer, Jun 2020

We traveled with Asia Highlights…

My husband and I had an absolutely wonderful 5 1/2 week trip that was organized by the exceptional Ruby Zhao. We have traveled a lot and Ruby is the VERY BEST AGENT we have ever had!

More

Lurinda Smith Barton Barnwell, Mar 2020

We were.very satisfied with Asia…Four Great Weeks in China and Viet Nam

Asia Highlights was very efficient at advising us on what to see and the best routes to take, but they were also very flexible in integrating our own ideas in regard of travel destinations and accommodations.

More

Eva and Jim, Oct 2019

We were.very satisfied with Asia…Four Great Weeks in China and Viet Nam

During our four weeks in China and Viet Nam we experienced excellent guides and drivers who were employees of Asia. Highlights.

More

Eva and Jim, Oct 2019

Trip to Vietnam with Asia Highlights was well above expectations

My 12-day private trip to Vietnam was a very rewarding experience, and every day was fantastic, and well above expectations. My trip was perfectly well prepared and organized by Lissy Syoo from Asia Highlights,

More

cdietp, May 2019

Trip to Vietnam with Asia Highlights was well above expectations

In summary, every day, every hour, every moment that I spent in Vietnam was so beautiful and extraordinary. It was also a great educational experience for me. I was very fortunate to have all the guides I had.

More

cdietp, May 2019

Repeat Customer

We traveled with China Highlights in 2015 and were completely satisfied, so when they emailed that they now were arranging trips to SE Asia we didn't even consider looking at other tour companies.

More

Terry, Feb 2019

Repeat Customer

We spent three weeks in Cambodia, Laos and Vietnam. We were a group of six and had absolutely no issues whatsoever. It would be impossible to list everything we liked about our tour.

More

Terry, Feb 2019
Street Food All Around:Obligatory Dishes
No culinary tour of Vietnam would be complete without sampling some of the local street food. You will not be able to try all of the delicious food Vietnam has to offer in one trip, but a good place to start is by sitting down in one of the many pink plastic chairs that signify places for buying street food.
Che Com
Che Com is made from sticky glutinous rice and filled with caramel, ginger, and cashews or peanuts. It can be recognized from its gingery aroma and looks something like a small round muffin.
Bun Ca
Locals in Hanoi will tell you that no visit to the wet markets in the Old Quarter is complete without a bowl of Bun Ca. Bun translates as noodles while Ca is fish.
Variations on this dish are many and each vendor will approach it differently, but you can expect a bowl of vermicelli noodles in pork-and-fish-flavored broth. Often seasoned with dill and other herbs, Bun Ca is a staple of the Old Quarter.
Cao Lau
If you're looking for something more filling for dinner you can try Cao Lau. This noodle dish is served with pork and crispy crackers on top.
Its rich flavors are uniquely Vietnamese, but the thin noodles and meaty sauce will be a comfort to any traveler who has spent the day sampling more exotic dishes. Find Cao Lau at any large noodle vendor's.
Pho
No trip to Vietnam would be complete without a bowl of the iconic Pho noodles. A relatively simple dish with many variations, expect a clear broth full of thin noodles, topped with spices and fresh basil. Eating a quick bowl of Pho can be a satisfying way of experiencing local culture, easy to find and easy on the stomach.
Be Thui
Similar to a spring roll, Be Thui is a classic dish that features roasted calf meat wrapped in rice paper. Dipped in shrimp paste or chili sauce and filled with coriander and green banana, these are spring rolls of a kind you won't be able to find at home.
Recommended Itinerary
Drinks All Around: Obligatory Beverages
Herbal Tea
The unofficial drink of Vietnam is green tea, but you can find a wide variety of herbal teas in the country.
Due to the warm climate, it is easy to find iced teas, but travelers should be aware that the ice has been known to cause some people to have stomach troubles. Nuoc Sam is one of the more popular varieties and boasts a nutty flavor produced by nettle leaves and sugar cane.
Coconut Milk
Since Vietnam is a major producer, you will see coconuts being sold on almost every street corner. Vendors will crack open a fresh coconut, put in a straw, and send you on your way. An excellent option for staying hydrated on a hot day.
Vietnamese Coffee (Ca Phe)
Vietnam is also a major producer of robusta coffee. Bitter and strong, a traditional cup of Ca Phe is served with a few spoonfuls of sugar. Ca Phe Sua Da (or coffee with milk) can be a gentler approach for less-seasoned coffee drinkers.
Typically served in small metal drip filters over ice, Vietnamese coffee will keep you alert and full of energy on a long trip.
Smoothies
After only a few minutes in Vietnam you will surely notice the abundance of fresh fruit for sale. At many fruit stalls and nearby shops you can find any number of fresh-fruit smoothies. Paired with a bowl of Pho, these smoothies make for an excellent lunch.
Visit Vietnam with Asia Highlights
Asia Highlights welcomes the chance to help you design your perfect trip to Vietnam. Our knowledgeable staff will assist you in selecting destinations, accommodations and activities that best suit your requirements.
Check out the following links to learn more about our tours and get a head start on planning your hassle-free vacation today!
10-Day Best of Vietnam with Mekong Delta
13-Day Vietnam Classic Wonders with Sapa
14-Day Vietnam, Cambodia and Laos Tour
You might like to read
Why Travel with Asia Highlights During the Pandemic
Tailor-made experience: All of your ideas/needs will be carefully considered to create your ideal trip.
Worry-free planning: Your 1:1 travel consultant in Asia will take all the uncertainty out of your planning, helping you navigate any travel restrictions. 
No-risk booking: 100% refund policy! (up to 14 days before departure)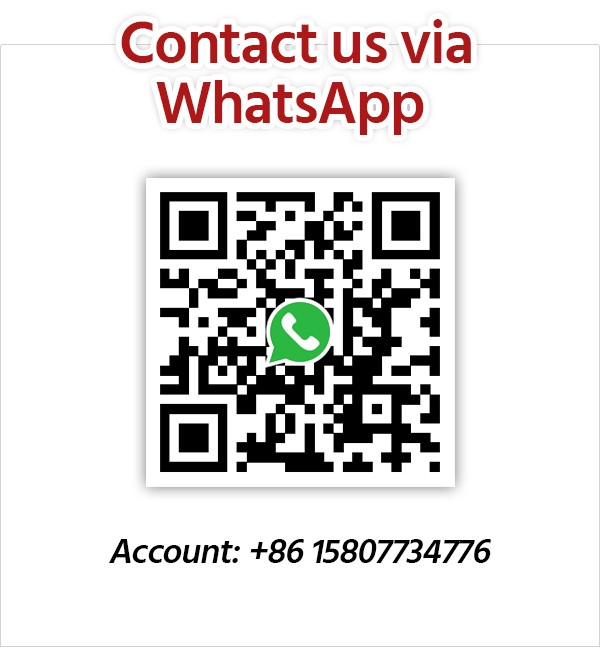 Get Inspired with Our Sample Itineraries
At Asia Highlights, we create your kind of journey — your dates, your destinations, at your pace. You can have any trip tailor made for your travel.
More Travel Ideas and Inspiration