Thailand, the land of smiles, No. 1 for travel in Southeast Asia, is rich in culture and history, filled with golden temples, radiant beaches, cuisine that is adored around the world, and friendly smiling people. 
Thailand has fully reopened to travelers. From October 1, 2022, Thailand has lifted all COVID-related entry requirements. That means you can travel to Thailand without any restrictions, as it did before the pandemic.
If you're going to visit Thailand, now might be the best time to do it, before travelers from all over the world flock to the country and prices skyrocket. 
In this post, we'll share our best tips for planning a trip to Thailand.
1. Choose Where to Go 

Thailand can be divided into three main regions for travelers: Northern Thailand for nature, elephants, and local villages; the Central Plains for Bangkok and city gateways; and Southern Thailand for great beaches.
With our knowledge of Thailand and feedback from our customers, we suggest you visit Bangkok, Chiang Mai, and one or two southern beaches for your first trip, extending it to Chiang Rai and/or a national park if you have the time.
1) Bangkok — Thailand's Dynamic Capital

the Grand Palace in Bangkok
Bangkok is Thailand's capital and the top gateway city. It boasts plenty of attractions to keep you busy.
For those interested in learning more about Thailand's splendid architecture and temples, the Grand Palace, Wat Arun, and Wat Pho are must-see attractions.
Those who want to enjoy colorful nightlife should not miss Khao San Road. You can also take a boat trip along the Chao Phraya River to experience local life.
No matter whether you like shopping or not, you should pay a visit to explore a local market, such as Chatuchak Market, Amphawa Floating Market, or Mae Klong Railway Market.
With more time, you could enjoy day trips to Ayutthaya and Kanchanaburi.
What Our Customers Said
We had an amazing trip to Thailand

We had an amazing trip to Thailand with Asiahighlights. Every detail was perfectly organised and we always had an instant customer support service in case of any issues.

More

bugra t, Nov 2022

Great experience!

Bella was very helpful and responsive to all our questions. They handled all the arrangements very professionally and we had a wonderful time! We would definitely recommend and use them again!

More

Christie, Nov 2022

I contacted to Bella from Asia Highlights

I contacted to Bella from Asia Highlights that to buy tickets to Yi Peng Festival in Chiang Mai when i was in my country.She helped me very much.You can trust this agency, and i advice Bella as the best!!

More

Elena, Nov 2022

I had booked Chiang Mai Yi Peng Sky Lantern Festival

I had booked Chiang Mai Yi Peng Sky Lantern Festival with Asia Highlight Travel, my travel advisor was Bella Kiu, the experience was great, got my tickets , communication was seamless.

More

Siskazi Lindeni, Nov 2022

Thank you Iris Wang & Bella Liu

I thought "no hope" in getting the tickets to Yee Peng Festival organize by CAD. Fortunately, together with Bella Liu, I managed to secure all our tickets. No one left behind. This trip to Chiang Mai will be a memorable one.

More

Little Puppy, Nov 2022

Very accommodating and helpful

Bella was super helpful in getting my ticket to the Yi Peng festival exchanged and was very accommodating. Quick and easy transaction and received ticket within 24 hours. Good communication throughout the process.

More

Helen Powell, Nov 2022

Very accommodating and helpful

Asia Highlights as a whole is also very informative and contains helpful advice that has helped me plan my travels in Thailand.

More

Helen Powell, Nov 2022

You are in safe hands

Albee was an absolute pleasure to work with. She responded to my suggestions readily to find suitable alternatives for my 2 week trip to Thailand with my wife. She answered all my questions promptly and thoroughly.

More

RJ, Oct 2022
2) Chiang Mai — Picturesque Scenery and Elephants

Elephants in Chiang Mai
Chiang Mai, known as the 'Rose of the North', is the hub for visitors traveling to northern Thailand. It is popular for misty, jungly mountains, lush rainforest, elephants, and a relaxed vibe.
The most famous attraction in all of Chiang Mai is Doi Suthep, a mountain that has a fantastic view over the city. Also worth seeing are the Chiang Mai Night Bazaar and the city's Old Town area.
There are more interesting activities that can be added to your itinerary, such as an experience at Elephant Nature Park, Thai cooking classes, zip-lining in a virgin forest, or a Thai massage. If you visit in November, don't miss Chiang Mai's Yi Peng Lantern Festival.
If your schedule allows, extend your tour to nearby cities, Chiang Rai and Pai.
3) The Thai Islands: Pristine Beaches and Divine Diving

Your Thailand trip would not be complete without visiting at least one or two of the beautiful islands. The only question is which island you should choose from so many islands on both west and east coasts of Thailand.
Phuket, along with Krabi and Koh Phi Phi, on the Andaman Sea are the busiest areas on the western coast while Ko Samui, along with Ko Pha-Ngan and Ko Tao, give the eastern coast its great fame. 
Phuket is well-known for its numerous hotels and various exciting activities. Ko Samui is home to luxury resorts! Can't make a decision yet? Suggested read: Phuket vs Koh Samui; Koh Samui vs Krabi. 
Recommended Itinerary
4) A National Park: Nature & Wildlife

"Kao Yai National Park
If you are a nature lover, you should consider including a national park in your trip, such as Kao Yai or Khao Sok.
Khao Sok National Park in the south is highly recommended for plant life. You could enjoy jungle trekking and canoeing on its lake. For animals, Khao Yai National Park near Bangkok is the best place for an animal safari and bird watching. Here is a guide to Thailand's national parks.
If you're planning a honeymoon trip, get some inspiration from our article: Thailand Honeymoons: 8 Best Places for Romantic Stays, Itineraries.
Recommended Itinerary
2. Decide How Many Days to Stay

a classic Thailand itinerary
We suggest you take at least a week for your first trip to see a spectrum of the highlights in the top three cities.
7–10 days: Bangkok (2–3 days), Chiang Mai (2–3 days), and a southern island like Phuket or Koh Samui (3–4 days). See our sample itinerary for inspiration: 10-Day Classic Thailand Tour. 
To discover more of Thailand, like charming Chiang Rai and a national park, you will need a few more days. 
If you are lucky enough to have more time to tour Thailand, say 4, 8, or even 12 weeks then you have a lot more options! See our page the Ultimate Thailand Travel Itinerary Guide From 5 Days to 1 Month for more inspiration. 
You might want to contact a travel specialist to have your requirements, including the length of your holiday, designed into a fulfilling tour uniquely planned for you.   
Extending reading: How Long to Spend in Southeast Asia (for First Timers)
Recommended Itinerary
3. Consider When to Travel to Thailand

In general, the best time to visit most of Thailand is during the dry season between November and early April. 
Christmas and New Year holidays are the busiest times. As international travel continues its recovery, during the Christmas & New Year holiday season, hotels in popular cities/islands such as Bangkok, Phuket, and flights between popular destinations such as Chiang Mai - Phuket are likely to be sold out in advance. Be sure to plan ahead and make reservations in advance. Let us know your interests and requirements, and we'll take care of everything.
The rainy season is not as comfortable and convenient, but fewer crowds and cheaper prices are its benefits.
Please note that the rainy season differs between the eastern and western coasts. The west coast is popular during the driest months (December–March) when diving and snorkeling are at their best. The east coast enjoys moderate/low rainfall for more of the year, with the bulk of the torrential rainfall in October, November, and December.
You can get more detailed tips on Best Times to Travel to Thailand. 
4. Consider Your Budget for a Thailand Trip

In general, Thailand is surprisingly affordable, and therefore it is particularly popular to visit. Airfares for your international flights are the largest upfront cost. On arrival in Thailand, your costs will vary greatly depending on the kind of traveler you want to be.
Thailand is a country that covers all budgets! From cheap homestays to top-class resorts, street food for pennies to gourmet dinners for hundreds, free beaches to expensive tours, Thailand has it all!
If you're backpacking across Thailand, plan to budget around $30 USD/day. This is assuming you're staying in a hostel, eating all the delicious street food, not drinking too much, and using local transportation.
On a budget of around $50 USD per day, you would be able to stay in air-conditioned private rooms, enjoy meals at sit-down restaurants, eat some Western food, do more activities, and fly between some destinations.
If you're going to stay in Western hotels or expensive resorts, eat delicacy food, drink a lot, do a lot of tours, and fly a lot, you should budget US$100–150 per day. After that, the sky is the limit.
Learn more about how much money you need when visiting Thailand.
Start to Create Memories Together in This Honeymoon Trip
5. Check Thailand's Visa Policy
Nationals of many countries are exempt from needing a tourist visa to enter the Kingdom of Thailand, including Australia, Canada, the United Kingdom, and the United States. Most travelers can travel to Thailand without a visa for 30 days. Learn detailed information about Thailand visa.
A 2-Week Vacation including Peaceful Vietnam and Colorful Thailand
6. Getting to and Around Thailand

Getting to Thailand
Thailand's capital city Bangkok is the biggest and busiest transportation hub in Thailand, with two international airports (BKK and DMK). Most travelers choose this city to enter Thailand.  
Travelers from the USA are suggested to go via Japan, South Korea, Chinese mainland, Hong Kong, or Taiwan as stopover places before flying to Bangkok. It takes about 20 hours from NY and 18 hours from LA.
Direct flights operate between Bangkok and the main cities in Europe and Oceania. From Frankfurt, Paris, and London, it is about 11 or 12 hours, from New Zealand 12 hours, and from Australia 9 to 10 hours.
Getting around Thailand
When you arrive in Thailand, it might be best to break up your trip into regions you want to explore. You can catch a flight or train into a hub in that region and book a local tour or rent a car to go to the spots you want to visit. Learn more about the Best 8 Domestic Airlines in Thailand for Tourists.
Connecting to Other SE Asian Countries
Bangkok is the top gateway city for travel to Southeast Asian countries. From there you will find frequent flights to other major cities in Vietnam, Cambodia, Myanmar, and Laos. This makes Thailand not only a popular destination stop but also a gateway to its neighboring SE Asian countries. 
A Southeast Asia Overview for a Shorter Vacation
7. Consider Traveling Independently or Taking a Guided Tour

As a backpackers' heaven, Thailand is a friendly country for traveling independently. However, the low-budget option does have its downsides, as it requires travelers to plan well to satisfy their interests and sort out hotels and transport, and even then, it is not very efficient time-wise.
A private guided tour is a great way to maximize your time spent on planning and traveling and to ensure a smoother and more enjoyable journey.
Accompanied by a local tour guide, you can learn more of the culture's secrets and stories behind the attractions, eat authentic Thai food, etc. With private transport, you can save your time on the road. You can also effortlessly focus on the things that interest you, as a trip (with us) is tailor-made based on your tastes and requirements.  
Especially during the coronavirus pandemic, an experienced travel consultant and well-informed local guide can help you travel safely and solve any problems — expected or unexpected.
The thing is a private tour is an affordable luxury in Thailand! Private service is value for money. For a 4-star hotel and a private day trip including a guide and car, the starting rate is about US$130 to 200 in Thailand. Check out some private Thailand tours to get a general idea of the cost.
The Best Choice for the First-Timers to Thailand and Cambodia
You're in Good Hands with Asia Highlights

At Asia Highlights we have lots of experience with creating the perfect trip for any traveler. We understand what makes traveling special and are dedicated to providing a unique and special experience.
Read comments from our clients on TrustPilot, for example:
Daniel Ponce: 
"Everything went better that we'd expected! Our guides were local people who knew about the city, the people, and how to solve problems. They were really punctual and had the best attitudes!
Rosangela Campos: 
"Traveling with Asia Highlights is a guaranteed wonderful experience in Asia! I highly recommend them!"
Get a wonderful Thailand vacation by sending us a message. Or check out our sample itineraries for inspiration:
Further Reading
Why Travel with Asia Highlights During the Pandemic
Tailor-made experience: All of your ideas/needs will be carefully considered to create your ideal trip.
Worry-free planning: Your 1:1 travel consultant in Asia will take all the uncertainty out of your planning, helping you navigate any travel restrictions. 
No-risk booking: 100% refund policy! (up to 14 days before departure)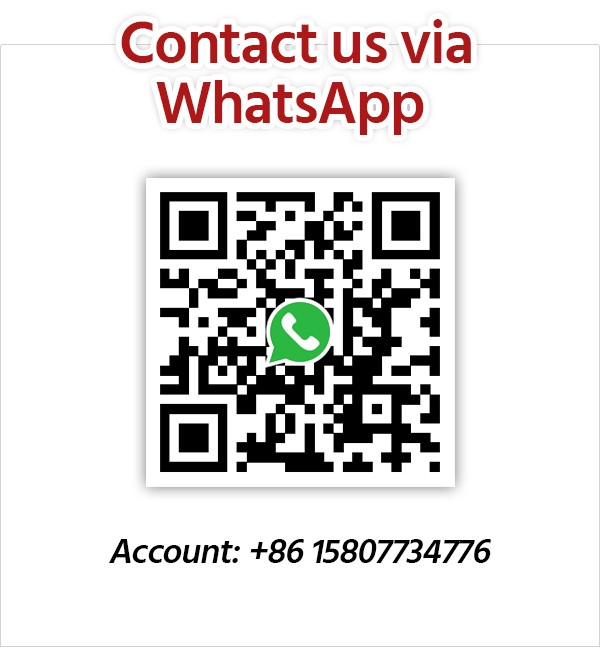 Get Inspired with Our Sample Itineraries
At Asia Highlights, we create your kind of journey — your dates, your destinations, at your pace. You can have any trip tailor made for your travel.
More Travel Ideas and Inspiration