Located on the west coast of Thailand (the Andaman Sea), Krabi has three seasons: the hot, rainy, and cool (warm) seasons.
The coolest month is December with an average low of 23°C (73°F) and high of 31°C (88°F), which is still warm. The driest month is February, with almost no rainfall.
The hottest month is April, with an average high of 34°C (93°F) and low of 24°C (75°F). The highest rainfall comes in October.

Best Times to Visit Krabi
The best time to visit Krabi weather-wise is from December to February. The weather is not-so-hot in the evenings, but can still be very warm in the afternoon, and it's mostly dry and sunny, which is very suitable for all kinds of activities.
If you prefer water sports, like snorkeling and diving, March and April are still suitable for a visit. The wind and waves are usually calm and the water temperature is warm.
If you want to find discounts, you could consider traveling in the rainy season, between August and October.
Recommended Itinerary
The Worst Times to Visit Krabi
May in Krabi can be muggy. If you cannot stand mugginess, May should be avoided. The muggy feeling is strongest in May, because the moderate rain increases humidity but does not bring the temperature down much (compared to the heavier rain later in the year).
August, September, and October are also times to avoid if you don't like rain, especially October.
But some travelers also choose visit during those times, because there are fewer tourists and great discounts.
However, these "worst" times actually won't ruin your travel plans if they're mindfully and flexibly made. The effects of the rain/heat can be ameliorated by organizing your schedule wisely.
>>>Thailand's Rainy Season: When It Is and the 5 Best Places to Go
Peak Season in Krabi (November to February)

November — End of the Rains
Average low/high temperature: 23/31°C (74/88°F)
In November, Krabi begins to see more visitors as the rains ease off.
In the first half the month, there might be afternoon/dusk showers due to the lingering monsoon influence. But they won't affect your sightseeing and activities. Most days are bright.
December — Coolest Month
Average low/high temperature: 23/31°C (73/88°F)
Weather in December in Krabi is great, with blue skies, warm sunshine, and comfortable breezes.
December is the busiest month because of the Christmas holiday and New Year. The wonderful weather and stunning scenery in Krabi attract many travelers to spend the holidays there.
>>>Best Places to Spend Christmas in Thailand
January — Warm and Sunny
Average low/high temperature: 22/32°C (72/89°F)
January in Krabi is also bright and sunny. The temperature of the water is warm. You can enjoy yourself in Krabi with all kinds of activities like snorkeling, rock climbing, island hopping to Koh Lanta, and kayaking.
Similar to December, Krabi in January will also be busy. It is best to book your hotel well in advance.
>>>A Guide to the Beaches in Krabi
February — Most Sunshine
Average low/high temperature: 22/34°C (72/93°F)
February is the driest month of the year in Krabi.  Although the temperature is slightly higher, it still doesn't feel too hot because of the dryness and cooler evenings. It is a pleasant time to do all kinds of sightseeing and outdoor activities.
Shoulder Season in Krabi (March to July)

March — Beginning to Heat Up
Average low/high temperature: 23/34°C (74/93°F)
Actually, March is still very suitable for a visit to Krabi, especially in the first half the month. The temperature is still comfortable. As February's peak season fades, you can enjoy quieter beaches in March.  
>>>Krabi Maps, Krabi Beach Map
April — Hottest Month
Average low/high temperature: 24/34°C (75/93°F)
April is the hottest month. The afternoon sun is very hot. Be careful not to get sunburned when going to the beach.
It is time to play with water! Krabi has a grand water-splashing festival (Songkran Festival) in April. People celebrate the festival with water fights, which also keep the heat away.
Recommended Itinerary
May — Rains Come
Average low/high temperature: 24/33°C (76/90°F)
The monsoon brings rainfall and also a muggy feeling in May. It is mostly cloudy and overcast.
You can relax in the hotel pool, enjoy a spa, or explore the night market in the evening.  
>>>How to Choose a Hotel in Krabi
June — Hot and Cloudy
Average low/high temperature: 24/32°C (75/89°F)
In June, the mugginess is somewhat relieved. Although June is the rainy season, the rains are not yet at high levels. It is cloudy for most of the day, but outdoor sightseeing is still very possible.
The rain in Krabi is unpredictable. Even in the rainy season, it could be sunny for more than ten days without rain, or you could face daily storms. 
>>>The Top 6 Things to Do in Krabi
July — Still Hot
Average low/high temperature: 24/31°C (75/88°F)
The weather in July is similar to June: hot with occasional rain showers. Most activities and sightseeing are good to do, such as visiting a national park, or a temple.
While some water activities are available, like snorkeling, they don't offer the best experience because of the low visibility in the sea and fluctuating currents.
Low Season in Krabi (August to October)

August — Rain Increases
Average low/high temperature: 24/31°C (75/88°F)
The temperature in August is the same as July's. But the influence of the monsoons increases. The rain is longer and harder, but it won't last all day.
There are not many people in Krabi during this period, so it is very pleasant to wander around and explore areas like Krabi Town.
September — Second Rainiest Month
Average low/high temperature: 24/31°C (75/88°F)
You may see heavier rain in September, but the rainstorms make the surroundings lush and beautiful.
You can go to a spa and relax in a resort on rainy days.
To compensate for the weather, you can find great discounts in September.
October — Wettest Month
Average low/high temperature: 23/31°C (74/88°F)
The rain reaches a peak in October, which makes the temperature a little less hot.  
It is a good time to take advantage of the quiet beaches and resorts before the peak season returns.
Popular Krabi Tours
We can create an ideal Krabi trip for you based on your group size, time, budget, interests, preferences, and other requirements. Contact us.
Or you may want to use one of our popular itineraries as a starting point: 
Why Travel with Asia Highlights During the Pandemic
Tailor-made experience: All of your ideas/needs will be carefully considered to create your ideal trip.
Worry-free planning: Your 1:1 travel consultant in Asia will take all the uncertainty out of your planning, helping you navigate any travel restrictions. 
No-risk booking: 100% refund policy! (up to 14 days before departure)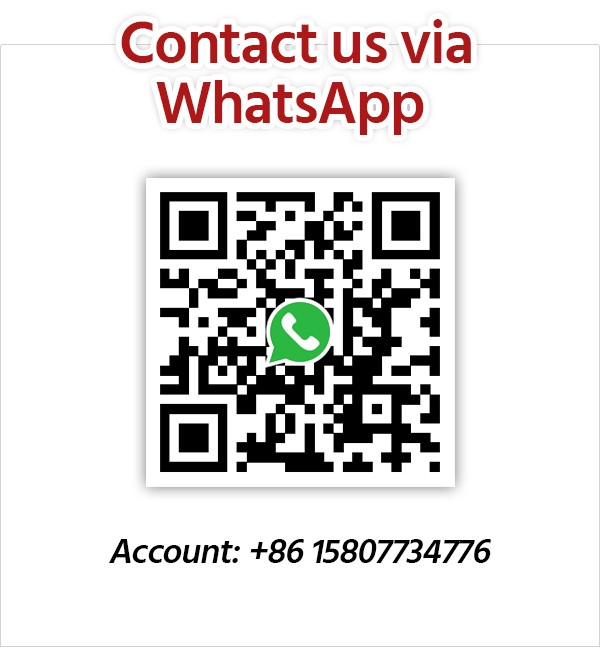 Get Inspired with Our Sample Itineraries
At Asia Highlights, we create your kind of journey — your dates, your destinations, at your pace. You can have any trip tailor made for your travel.
More Travel Ideas and Inspiration