The Gulf of Thailand has an effect on the weather in Koh Samui, and so it is slightly different from some of the other popular mainland resorts and vacation hot spots. Koh Samui is a typical tropical island, with temperatures ranging from 24°C to 33°C.
It has three seasons; dry, hot and rainy, the same as in northern Thailand, though not as extreme. Nearly every day has some "summery" weather, so there are lots of things to do in Koh Samui.
Quick Facts
In Koh Samui the climate is tropical, hot all year round, with a long rainy season, due to the monsoons of Southeast Asia, which run from May to November.
The driest months are December to February. Some showers can still occur, however. This is the best time to visit Koh Samui
Find some great deals on hotels and flights during May to November.
Whatever the Samui weather is, there's always something fun to do on Koh Samui.
Travel with Asia Highlights and enjoy the rest of your vacation hassle free!
Recommended Itinerary
Weather in Koh Samui
Koh Samui's seasons are divided into three: the dry, hot and rainy seasons.
The dry season runs from December to February, when temperatures are a little cooler, so you don't get that sweltering midday heat, but it's still wonderfully warm. It's the most popular of the seasons and therefore the busiest time of the year on Samui.
With quite dry, sunny and hot weather the months between March and September are called the hot season. March and April are the hottest and driest months and in May it might start to rain more often. These showers mostly do not last very long, but can be heavy, possibly thundershowers.
October and November are the rainy season, the months with the most rainy days and the biggest volume of rainfall during the year. Rainfall and thundershowers are common and there might be non-stop rain for 5-6 days.
What Our Customers Said
We had an amazing trip to Thailand

We had an amazing trip to Thailand with Asiahighlights. Every detail was perfectly organised and we always had an instant customer support service in case of any issues.

More

bugra t, Nov 2022

Great experience!

Bella was very helpful and responsive to all our questions. They handled all the arrangements very professionally and we had a wonderful time! We would definitely recommend and use them again!

More

Christie, Nov 2022

I contacted to Bella from Asia Highlights

I contacted to Bella from Asia Highlights that to buy tickets to Yi Peng Festival in Chiang Mai when i was in my country.She helped me very much.You can trust this agency, and i advice Bella as the best!!

More

Elena, Nov 2022

I had booked Chiang Mai Yi Peng Sky Lantern Festival

I had booked Chiang Mai Yi Peng Sky Lantern Festival with Asia Highlight Travel, my travel advisor was Bella Kiu, the experience was great, got my tickets , communication was seamless.

More

Siskazi Lindeni, Nov 2022

Thank you Iris Wang & Bella Liu

I thought "no hope" in getting the tickets to Yee Peng Festival organize by CAD. Fortunately, together with Bella Liu, I managed to secure all our tickets. No one left behind. This trip to Chiang Mai will be a memorable one.

More

Little Puppy, Nov 2022

Very accommodating and helpful

Bella was super helpful in getting my ticket to the Yi Peng festival exchanged and was very accommodating. Quick and easy transaction and received ticket within 24 hours. Good communication throughout the process.

More

Helen Powell, Nov 2022

Very accommodating and helpful

Asia Highlights as a whole is also very informative and contains helpful advice that has helped me plan my travels in Thailand.

More

Helen Powell, Nov 2022

You are in safe hands

Albee was an absolute pleasure to work with. She responded to my suggestions readily to find suitable alternatives for my 2 week trip to Thailand with my wife. She answered all my questions promptly and thoroughly.

More

RJ, Oct 2022
The Rainy Season in Koh Samui
As October rolls around, the monsoon season sets in. The weather is unpredictable. Short and heavy bursts of rainfall are likely, and out on the water the winds are strong and the waves are rough. Diving and other water sports are not ideal during this time, as the water will be churned up and murky.
You'll still get 7 hours of sunshine per day in this season, but when it's raining, it rains hard. Monsoon showers are very heavy, but usually don't last long. Temperatures are still warm though, averaging around 30°C. This is still a great time for a beach holiday.
If you're looking for assurance you'll get a gorgeous, sunny Thai holiday and return home with a tan, it would be better not to come during this time.
Many people deliberately head out to Koh Samui during the rainy season, because it's at this time of year that you get great deals on flights and hotels. The island's also much less busy during this season, so those who prefer a quieter holiday go in this season.
Festival and Events
Chulalongkorn Memorial Day
This is the memorial day of the passing of King Chulalongkorn, otherwise known as King Rama V. Many Thai people pay their respects to the great monarch by placing wreaths at statues of King Chulalongkorn all around the Kingdom of Thailand.
Other than the Chulalongkorn Memorial Day, you can experience Loy Krathong, a traditional festival native to Thailand and a major tourist attraction on the island.
Loy Krathong
Loy Krathong is celebrated annually. The highlight of the event is the lighting of candles in krathongs. Floating krathongs create an amazing array of lights that gives Loy Krathong the name 'festival of lights'.
This event takes place throughout the whole country and you can observe it at rivers or lakes.
Recommended Itinerary
The Dry Season in Koh Samui
The best time to visit Koh Samui is during the dry season, which is from December to February. Temperatures are cooler, and it is more comfortable than during other times of the year.
During the dry season, the days are warm with lots of sun and light winds. Only the occasional shower occurs, and certainly nothing to disrupt serious vacation plans.
With 7-8 hours of sunshine, it's a great time for you to hike or do other non-water-based outdoor activities. Warm seawater temperatures are another great draw to the island. So you can do anything from relaxing on the shore, swimming, or participating in extreme sports.
All of this peak-season excitement means that you'll find Koh Samui more crowded at this time than at any other, and you can also expect to see higher rates for hotels, excursions, and other activities. On the other hand, you'll get the most out of Koh Samui if you travel during this season.
Activities
For those who love water sports, the dry season boasts calmer seas, making it the perfect time for windsurfing and sailing. Check out the local wildlife on a quad bike jungle safari or grab a snorkel and explore the reefs. If you want a more relaxing vacation, this is also the best time to boost your mood.
You can explore Ang Thong Marine Park during the dry season, but it's closed during the rainy season. There are 42 islands to explore in this protected area. You can dive, snorkel, hike or even camp. This Limestone Mountain Forest consists of flora found in limestone crevices with little or no soil.
You can see some species such as dracaena loureira, malayun spurge tree euphorbia antiquarum, and morinda tinctoria.
Busiest Period of the Year in Koh Samui
Koh Samui is really pleasant most of the time, but the busiest period is in the dry season, which falls between December and February. This is when temperatures are generally a bit cooler, there is less rain, a refreshing sea breeze and quiet seas.
Endowed also with a lot of sunshine, this is a popular time of year to visit and go surfing, diving, swimming or body-boarding. Another attraction during this period is Christmas and New Year in Koh Samui.
Hotels, especially in Koh Samui, increase prices by anywhere from 30 to 100 percent during this time. It's much harder to get good deals during high season, and it's nearly impossible to get deals between the end of December and the beginning of January.
Flights are also more expensive during this period. There will be a crowd but crowds are not always unbearable, especially if you're traveling in less popular parts.
Recommended Itinerary
What to Pack for a Beach Holiday
Complete clothing checklist for sightseeing, plus evening wear, and swimsuit.
Sunscreen, and lip balm with SPF as well–lips can be sunburned, too!
Consider packing a first aid kit with bug spray, a thermometer, aloe vera gel for sunburn, and bandages.
Pack multipurpose items, like a pair of sandals that can be worn at the beach and at a casual restaurant.
Think about the activities you'll want to do during your beach holiday and pack the necessary equipment.
Pack any identification documents you might need, including passports, print-outs of reservations, and maps or directions. Don't forget money!
Frequently Asked Questions
Q: Can I wear a bikini in Koh Samui?
A: Speaking generally – in resort areas on tourist islands, yes bikinis are a common sight. Definitely cover up when you leave the beach.
Q: What should I bring to Koh Samui during the rainy season?
A: A great rain jacket. Make sure you bring the right shoes for rainy weather, umbrella, and waterproof equipment for your gadgets.
Q: Do I have to check in early at every attraction in Koh Samui?
A: At busy periods like Christmas you'll want to go earlier to avoid the crowds. The rest of the year there's more flexibility.
Q: Do I need to be on a guided tour in order to travel to Koh Samui?
A: A guided tour is always the best option to help you avoid hassle.
You might like to read
You might like:
13-Day Essence of Thailand Tour
14-Day Myanmar and Thailand Essence Tour
Why Travel with Asia Highlights During the Pandemic
Tailor-made experience: All of your ideas/needs will be carefully considered to create your ideal trip.
Worry-free planning: Your 1:1 travel consultant in Asia will take all the uncertainty out of your planning, helping you navigate any travel restrictions. 
No-risk booking: 100% refund policy! (up to 14 days before departure)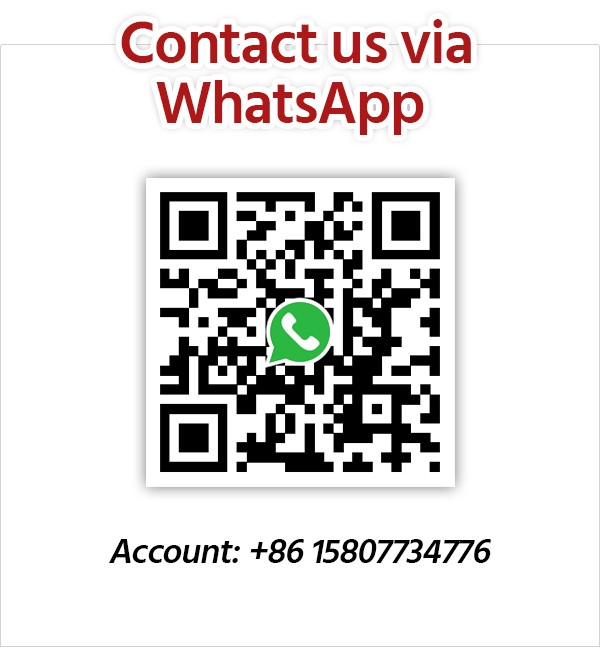 Get Inspired with Our Sample Itineraries
At Asia Highlights, we create your kind of journey — your dates, your destinations, at your pace. You can have any trip tailor made for your travel.
More Travel Ideas and Inspiration