First-Time Asia Journey
Travel to Myanmar before big crowds flush in and enjoy Thailand's essences. Discover diversity of their unique landscapes, cultures and lifestyles in real touches with the locals in Yangon, Bagan, Mandalay, Inle Lake and Bangkok, free your mind and body in cool water of Phuket. This journey is prone to make you smile.
Highlights
Visit Myanmar, an exotic land with heart-touching experiences
Sunsets of a lifetime: Mandalay Hill, river of Amarapura and in Bagan
Chat with a monk at a monastery in Mandalay
Cooking class with friendly locals in a village of Bagan
Bangkok city highlights in one day and free days on Bangtao Beach of Phuket
Journey Route

What Our Customers Said
Another Great trip organized by Albee

Another trip organized by Albee with great success.She proposed few options and knowing our taste organized a perfectly tailored option in very short time! Always great to be welcomed at the airport by the guide.

More

Al, Jul 2022

Experience of a lifetime in Asia - THANK you ALBEE

A special touch that Albee arranged was a 60th birthday celebration for my husband with our guide and driver in Chiang Mai. After cake, we created and floated lanterns on the river to show respect to the Buddha.

More

Donna & Steve Martin, Jul 2022

Thailand Honeymoon 2022

Overall I would highly recommend Asia Highlights, amazing service 10/10. We want to explore Bali in the coming years and will be sure to use Asia Highlights for when we decide to go Bali.

More

Priyesh, Jul 2022

Great trip to Koh Samui

We enjoyed tremendously the Elephant sanctuary visit. Thanks very much to Albee who organised the trip, and was also able to deal promptly with last minute changes. It was impressive.

More

lisen siow, Jul 2022

Our experience in Asia was amazing

Our experience in Asia was amazing. Albee created a comprehensive itinerary which provided all details. Any adjustments that needed to be made we worked together to change. Our guides were helpful, our travel experience made easy.

More

Roseline, Jun 2022

Asia Highlights tour of Thailand =AMAZING

Through the whole trip we toured many temples and markets, experienced amazing street food, and different Thai cultures in each city. We had a guide in each city which was SO helpful.

More

Melissa Gornie, Apr 2022

Priceless Thailand trip

I would like to Express and Extensively Thanks Asia Highliths for arranging my trip to Thailand from beginning to end. Everything was perfect, not like any other trip I been to.

More

Consumer, Jan 2020

From highlight to highlight

Thank you for assigning Ko Than as our Tour Guide !! He is beyond what words can describe. From the first moment we met him in Yangon when he greeted us with a smile, we knew he will be perfect.

More

Matthias Zschaemisch, Jan 2020
Itinerary in Detail
Day 1
Yangon Arrival, Myanmar
Sedona Hotel Yangon / Novotel Yangon Max
Arrive in the former capital city of Myanmar, Yangon welcomes you with a smile. Transfer to your hotel and relax.
Day 2
Yangon | Yangon Life at a Glance
Usually people don't see Yangon as a metropolise as the city is rather laid-back compared to Bangkok, Singapore or Ho Chi Minh City. Today take a train ride around the city to observe the cityscape.
Yangon Circular Train is 45km in length but it takes about 3 hours to complete the loop, which means it is rather slow and you will be granted a great opportunity to watch the local commuters on their ways to school, workplaces or markets. Take a 40-minute train ride to Chaukhtaty Paya, where a giant reclining Buddha image is recieving worship from locals.
Walk into National Museum and learn more about the country. Have some local cuisine for lunch. Get to U Thant House, a museum showcasing important historic metirials regarding the former UN secretary's life.
Local believers shuffle in during the sunset hours to Shwedagon Pagoda, the landmark of Yangon. As the sun is setting down, heat goes off and lights go on, creating a sublimely spectacular outline of the glittering pagoda in the night sky. On some important days, there will be some rituals such as novitiation ceremony when the parents send their young sons to the monastey or temple to be a monk.

The landmark of Yangon: Shwedagon Pagoda
Day 3
Yangon - Mandalay | Sunset over U Bein Bridge in Amarapura
Domestic flight
Mandalay Hill Resort / Rupar Mandalar Resort Hotel
On the way to the airport, you will stop by Aung San Suu Kyi's House, where she has been held captive for over 15 years. Fly to Mandalay.
In the afternoon, you will be on the way to Amarapura, once an ancient capital of Burma. Stop by Bagaya Monastery, a still living monastery, home to numbers of monks and young novices. Local villagers send their sons here to get free education. Get to Sinkyone Fortess, built in trio of 19th century to prevent the British conquest and now only two canons and the moated square bastions remain. You can get a view of the distant Saigaing Ancient City at the fortess.
When the sun goes down, row a boat on the river for a nice view of U Bein Bridge.

Locals going home on U Bein Bridge in Amarapura
Day 4
Mandalay | All for the Deity - Mandalay Experience
Mandalay has been Myanmar's primary academic seat for Buddhism and everything about this city is for the deity.
We will make our first visit of the day at Mahamuni Pagoda. This site is known for the daily Face-Washing Ceremony that takes place at 0400am. Fresh towels, flowers, food and other offerings are brought by the local devotees. Return to your hotel for breakfast and a short break.
Later, get to Shwe Inn Pin Monastery and you will learn how it differs from other monasteries in the city. This teak wood monastery is home to over 30 local monks and today you will have a little chat with one of them.
Visit the famous Kuthodaw Pagoda and the World's Largest Book before lunch.
The largest Buddha image sits still at Mahanyatmuni Pagoda, which is heavily layered with gold leaves. Get yourself a piece of gold leaf and place in onto this deity. Afterwards, stop by a gold leaf factory to learn how it's made.
Transfer back to your hotel or take an extra leg to Mandalay Hill if you still feel up to the task.
(* Note: Onle male visitors are allowed to enter the main chamber of Mahamuni Pagoda. Female visitors may watch a live video in the front foyer.)

Get inside the main chamber for the face-washing ritual
Day 5
Mandalay - Bagan | Cooking Class at a Humble Village
Domestic flight
Aye Yar River View Resort / Aureum Palace Hotel & Resort Bagan
Take a morning flight to Bagan. Check in upon arrival and your private tour guide will take you to the less-trodden village, West Pwa-Saw Village, home to the friendly Shan people. An experienced chef is waiting for you to start today's cooking class.
Travelers who have no gastronomy expectation for their Myanmar trips are often delightfully surprised by the traditional Burmese culinery, which is distinguishly characterised by extensive use of fish prodcuts (fish oil, fish sauce and etc) and raw veggatables. West Pwa-Saw Village, located close to the main road to enter Nyuang U, is part of the JICA Bagan Tourism Development Project and the funds of the cooking class will be spent on supporting the community for schooling and housing.
Enjoy the fruit of your labor with the warm-hearted villagers. Later, visit Shwezigon Pagoda, which is the first Burmese-style pagoda and all pagodas across Myanmar are built based on its grandiose pattern. Constructed in 1060, it is still the most worshiped shrine in Nyuang U of Bagan.

Cutting Shan tofu for your cooking class
Day 6
Bagan | Sunrise and Sunset in Bagan's Temples
In comparison with Mandalay, Bagan is more like a dizzy day dream that you find it hard not to be hypnotized by the psychedelic site of thousands of pagodas in the morning mist. Today you will visit the World Heritage Site, Bagan Archaeological Zone. Given some pagodas are only a hallow shell, your tour guide will pick some textbook examples, such as Ananda Pagoda, Dhammayangyi Pagoda, Maha Bodhi Pagoda and Dhammayangyi Temple for your visit.
(* Optional hot air balloon flight: Flying up in the sky, overlooking all the temples at sunrise, a 1-hour hot air balloon ride can be something special to tell your friends back home. It is available for booking during October to next March, morning time schedule every day and sunset flight upon request.)

Hot air balloons ascending from the plain of Bagan
Day 7
Bagan - Inle Lake | Sundown Boat Trip in Inle Lake
Domestic flight
Inle Resort & Spa / Aureum Inle Resort and Spa
Situated at a higher alititude, Inle Lake is thouhgt as a great escape from the scorching heat of the plains. Take a mid-morning flight to Heho, the airport town of Inle Lake.
After a lunch in a floating resatuarant, you will take a boat trip on the lake. Chances to observe the legendary one-leg fishermen rowing their boats. The technique in which they control and direct the hull of the boat with one leg while the other leg wraps around the aor to provide propulsion is simply fascinating. They would love to show off their skills by posing for your camera.
As the boat slowing sways, your tour guide will introduce the build of the farming beds of the floating gardens. Dwellers gather water weeds from the bottom of the lake to make them into fertlized beds and tomatos, cabbages, beans and various of veggetables, even fruits, are planted on the beds that are fixed onto a pole.

A farmer rowing boat to tender his floating garden
Day 8
Inle Lake | Inle Lake Life Zoom-in
Get a touch of the vibrant lifestyle of Inle Lake, today your tour guide will take you to a local market in a village of the lake. Known as the 5-Day Market, trade fair will be held in some major villages around lakeshore following a 5-day rotation.
We will have some simple lunch at a floating restaurant overlooking the busy lake traffic.
And then, paddle into the narrow riverbanks where you will reach the Indien Pagoda Complex. The biggest highlight of the peaceful village Indien of Tuangyi. There are countless ancient pagodas springing out of the water. It is so easy to get soaked up in the timeless atmosphere as your boat weaves through the creeks.

Gold-layered pagodas in Indien
Day 9
Inle Lake - Yangon - Bangkok, Thailand
Eastin Grand Hotel Sathorn / Pullman Bangkok Grande Sukhumvit
Leaving Myanmar, Thailand awaits you. Take a morning flight to Bangkok. Transfer to hotel and free at leisure for the rest of today.
Day 10
Bangkok | Temples and Market of Bangkok
Bustling, busy, noisy yet friendly enough for you to blend in, that is Bangkok. To beat the traffic jam, today we will drive out of Bangkok for 2 hours in the early morning to Damnoen Saduak Floating Market. This is the one that you see on every postcard of Bangkok yet it's still worthy the trip given your travel time is right; 8am to 10am is the best time to avoid tourists crowds. At this market, your tour guide will take you onto a long-tail boat to weave through the creeks filled with boats. The visit will be 1 or 2 hours before heading back to Bangkok and have lunch on the way.
The imposing Royal Palace is sacred to very Thai and today you will understand why. Your tour guide will take you to cover the grounds and visit the Temple of Emerald Buddha. Today's last stop is Jim Thompson's House and you will learn about his life dedicated to Thai silk.

Walk the grounds of the Royal Palace in Bangkok
Arinara Bangtao Resort / Movenpick Resort Bangtao
Enjoy some free time in Bangkok and take an afternoon flight to Phuket. Transfer to hotel and relax.
Day 12-13
Phuket | Free Days in Phuket
Enjoy your days in Phuket

Go swimming in the crystal-clear water in Phuket
Hand-Picked Hotels
We have selected hotels with different styles and for different budgets. Let us know your preferences and we will help you find the right one.

Yangon
Sedona Hotel Yangon

Mandalay
Mandalay Hill Resort

Bagan
Aye Yar River View Resort & Spa


Bangkok
Eastin Grand Bangkok Sathorn

Phuket
Arinara Bangtao Resort
Our Service Includes:
14 days from
US$ 3,947
per person (based on 2 persons and 4-star hotels)
Private transfers and English-speaking tour guide
All guided sightseeing as detailed in the itinerary
Hotel accommodation mentioned in the itinerary
Breakfasts at hotels and lunches for every guided day
Governmental taxes
Tour code: ah-9
Start planning your tailor-made tour now. Your 1:1 travel consultant will reply within 1 working day.
For a quick conversation, simply reach us via WhatsApp:

+8615807734776
Email:
contact@asiahighlights.com
Why Travel with Asia Highlights During the Pandemic
Tailor-made experience: All of your ideas/needs will be carefully considered to create your ideal trip.
Worry-free planning: Your 1:1 travel consultant in Asia will take all the uncertainty out of your planning, helping you navigate any travel restrictions. 
No-risk booking: 100% refund policy! (up to 14 days before departure)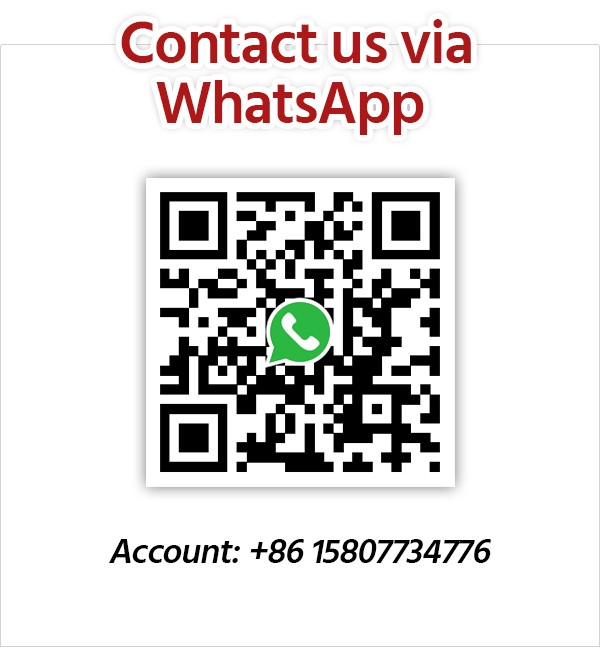 Get Inspired with Our Sample Itineraries
At Asia Highlights, we create your kind of journey — your dates, your destinations, at your pace. You can have any trip tailor made for your travel.
More Travel Ideas and Inspiration