Rewarded as the best honeymoon destinations, Thailand and Bali are always where the hearts belong. Add an exotic spin to your honeymoon and adventure to Myanmar, where interesting encounters await. Take a hot air balloon flight in Bagan, attend the face-washing and gold-leaf-layering rituals in Mandalay, meet other like-minded travelers at a cooking class in an ethnic village of Chiang Mai and go for a food hunt in Bangkok; perfect your honeymoon at a fine resort in Nusa Dua, Bali. Begin your new life and create memories together.
Highlights
Visit Myanmar, an exotic land with heart-touching experiences
Sunsets of a lifetime: Mandalay Hill, river of Amarapura and in Bagan
Chat with a monk at a monastery in Mandalay
Cooking class with friendly locals in a village of Bagan
Bangkok city highlights in one day and free days on Bangtao Beach of Phuket
What Our Customers Said
Asia Highlights tour of Thailand =AMAZING

Through the whole trip we toured many temples and markets, experienced amazing street food, and different Thai cultures in each city. We had a guide in each city which was SO helpful.

More

Melissa Gornie, Apr 2022

Priceless Thailand trip

I would like to Express and Extensively Thanks Asia Highliths for arranging my trip to Thailand from beginning to end. Everything was perfect, not like any other trip I been to.

More

Consumer, Jan 2020

From highlight to highlight

Thank you for assigning Ko Than as our Tour Guide !! He is beyond what words can describe. From the first moment we met him in Yangon when he greeted us with a smile, we knew he will be perfect.

More

Matthias Zschaemisch, Jan 2020

From highlight to highlight

Thank you to Asia Highlights, thank you to Than and everybody else in the background organizing this trip for me, my wife and my friends. It was truly memorable, and you guys made it special.

More

Matthias Zschaemisch, Jan 2020

Excellent Tour Operator!

This is the second time we have used Asia Highlights and have been thoroughly please with both experiences. This is a professional organization that has the right mix of skilled and knowledgable tour guides

More

Steve Feldman, Dec 2019

Excellent Tour Operator!

We just completed our Southeast Asia Cruise and used guides in Hanoi, Hue, Ho Che Min, in Vietnam, Bangkok, Thailand and Singapore. All the guide were GREAT!

More

Steve Feldman, Dec 2019

Very satisfied with the arrangement by Asia Highlights

We had an excellent group trip to Thailand this fall, thanks to Asia Highlights. We had lots of activity ideas in mind when we started planning our trip about an year ago,

More

Aoko, Dec 2019

Amazing experience!

We took the 5 day Yi Peng Festival your in Chiang Mai, Thailand. It was an amazing experience. We had two tour guides who were absolutely phenomenal. They answered all the questions we had and were always on time.

More

Bianca Hernandez, Dec 2019
Itinerary in Detail
2 nights at Sedona Hotel Mandalay (Handpicked Comfort) / Pupar Mandalar Resort and Hotel (Luxury)
Make your way to Yangon, the former capital of Myanmar. Transfer to hotel and check in.
Have some time to refresh before going on a short trip to Bogyoke Aung San Market and get a sunset view of the landmark Shwedagon Pagoda.
Enjoy a romantic dinner in a rooftop restaurant overlooking the Royal Lake and glittering Shwedagon Pagoda.
- Important information for this honeymoon:
There are a lot of things to plan and consider and we can help you with the most difficult ones. From visas to hotels, we dedicate time and effort for every detail of your honeymoon.

Glittering Shwedagon Pagoda with local believers doing their evening rituals
Today Yangon is going to take you for a ride. Take the Circular Train in Yangon, stroll in a local market and maybe grab a coffee from a local shop. Visit the National Museum and Colonial District, as well as Aung San Suu Kyi's house.
Highlight of Today: Yangon Ride
Local people's daily transportation to get around the city and your chance to be a part of their daily life.
The ride starts from the Center Station all the way to a local market that is not on many guidebooks. Stroll amongst the stalls and have a cup of coffee or tea.
What makes it special for us?
- Old way of living: Yangon Circular Line is a still functioning yet fading piece of yesterday. As the country is open up to tourists again, there will be less chance like this to get a real taste of the slow life. Capture it before it dims out.
- Not for everybody: Truth is that the ride is not luxury or even physically comfortable and that keeps it off some big travel group. You might be the only foreigners and it is your ride exclusively.

A local women on her way to work by the train
Day 3
Yangon - Bagan (1h30min by air)
2 nights at Aye Yar River View Resort (Handpicked Comfort) / Aureum Palace Hotel & Resort Bagan (Luxury)
Take a morning flight to Bagan; Nyuang U airport town is 40-minute drive away from Bagan.
After a short break, you will visit Bagan Archaeological Zone. Given some pagodas are only a hallow shell, your tour guide will pick some textbook examples, such as Ananda Pagoda, Dhammayangyi Pagoda, Maha Bodhi Pagoda and Dhammayangyi Temple for your visit. Finish today with a private dinner with mesmerizing sunset view of the pagoda-filled plains of Bagan.

pagodas on the plains of bagan
Early in the morning, you will be escorted to the launching point for a hot air balloon ride. We have arranged a premium flight experience in a smaller craft with less people and more intimacy.
After the ride, make your way to our local office where you will be picked up with fellow travelers onto an adventure.
Visit Pakkoku and its bustling market and stop at a small village (which is rarely mentioned in guidebooks or internet). Get back to hotel on your own before the evening.
Highlight of Today: Full-rounded Bagan Experience
Fly up in the sky with your love and later, interact with locals who would share their exotic lifestyles.
For the hot air balloon flight, it starts at 0500am with a join-in pickup by the balloon company. Learn as you watch how your French piolet (or Swiss, depending on who's on duty for you) prepares for the flight. Floating up to the sky, you will see Bagan plains from a different, and absolutely intriguing angle.
The adventure to Pakkoku and the less-known village of Kyunkalay brings you away from the crowds. A close-up interaction with local vendors and villagers helps you understand how we help the local community in a substantial way.
What makes it special for us?
- Somewhere only we know: You must have been places before your life together, but up in the sky? Oh that is somewhere only you two have been.
- You deserve a bit "luxury": Taking a balloon flight might not sound like something you would do or within your honeymoon budget. But hey, chance like this doesn't happen every day. Same case for true love.
With our special arrangements for a premium flight, you and your love get to sit in a basket that is smaller and divided into a couple of private sections.
- Adventure for a good cause: If you never step out the tourist hubs, it might never occur to you that there are places without tapping water, electricity and in-village hospital (and internet!).
Our adventure to Kyunkalay Village is all but a pity-parade. We don't believe in give-outs; we believe in travelers with pure kindness and congenial respect, like yourselves, will actually encourage substantial development by simply being there and talking to the locals. A small donation will be made by us on your behalf.

Villages make living by painting the Buddha images
Day 5
Bagan - Mandalay (40min by air)
Take a morning flight to Mandalay and check in hotel. In the afternoon, you will be out to Amarapura, where you will saunter around the peaceful town and take a private boat ride to view sunset at the U Bein Bridge.
2 nights at Sedona Hotel Mandalay (Handpicked Comfort) / Rupar Mandalar Resort Hotel (Luxury)

sunset at the u bein bridge of amarapura in mandalay
Be an early bird today and witness the holy face-washing ritual at Mahamuni Pagoda with the locals.
Visit the unique-built teak monastery of Shwe Inn Pin Monastery and the world's biggest book, followed by a simple lunch. Go with the locals to lay your piece of gold leaf onto the largest Buddha image at Mahanyatmuni Pagoda and stop by a gold leaf factory to see how it's made. Get back to your hotel or get onto the top of Mandalay Hill at sunset if you still feel active.
Highlight of Today: Enlighting and Delighting
Mandalay has been the country's Buddhism schooling center and people are living their faith every minute. Today you are not an outsider but also a participant.
For the face-washing ritual in Mahamuni Pagoda, you will sit among the locals while a resident monk rinses the surface of the Buddha image and polish with a special-made powder. The towels that are used for the ritual are considered sacred. People believe good luck will be bestowed on them if they get to bring home these used towels. At Mahanyatmuni Pagoda, learn about why people keep layering the Buddha with gold leaf.
What makes it special for us?
- Not really a hot spot: despite the legends, neither of Mahamuni and Mahanyatmuni Pagoda are not the must-do list for common tourists. And there is a limited number for foreign visitors, which grants you the chance to break the cliche.
- Open your mind: embrace something different together with your loved one (maybe even challenging when you are not an early-morning person) with an open mind and you will be rewarded with unknown changes on new perspective for your own life, as well as your new life together.

Gold leaves that are used to cover the Buddha image
Day 7
Mandalay - Chiang Mai (1h25min by air)
Fly to Chiang Mai (where Visa-on-Arrival is possible and easy) and free at leisure.
3 nights at Khum Phaya Resort and Spa (Handpicked Comfort) / Akyra Manor Chiang Mai (Luxury)
Start the day with an interesting experience of offering alms at Wat Chai Mongkol. Embark a Chiang Mai essence trip with a boat trip on the ae Ping River. Visit Warorot Market and Flower Market. Have simple noodle lunch a t a local fisherman's house and tour the Old City of Chiang Mai, main attraction Wat Chedi Luang Varavihara, a massive complex made of Wat Chedi Luang, Wat Ho Tham, and Wat Sukmin. Chat with the monks and learn about their life.

Take a half-day cooking class at an ethnic village in the valley. Enjoy the creation of your own labor. Transfer back to Chiang Mai and you are free to explore the Night Market.

Make a pot of Tom Yum soup in Chiang Mai
Day 10
Chiang Mai - Bangkok (1h20min by air)
2 nights at Eastin Grand Hotel Sathorn (Handpicked Comfort) / Sheraton Grande Sukhumvit (Luxury)
Fly to Bangkok and free at leisure.
Feel the vibe of Bangkok by an adventure on Tuk tuk, skytrain or other local transportation. Wrap it up today with a food hunt.
Highlight of Today: Bangkok on Tuk Tuk
Your private tour guide and driver will pick you up from your hotel in the morning. Start your day with a visit to the Grand Palace and Temple of Emerald Buddha in downtown of Bangkok.
Afterwards, hop on a tuk tuk to start your adventure in Bangkok. Get to Amulet Market where you will find a lot of funk stuff that is used in Buddhism practice.
Have some simple lunch at a nearby restaurant. Get away from the mid-day heat at National Museum, where you will learn more about this amazing country.
Another tuk tuk ride awaits! Roam to Wat Saket (Golden Mount Temple) that is built on the top of a mountain. You will take 381 steps up to the temple and get a good view of the city.
Embark a fun food adventure after another leg of tuk tuk ride to the iconic Chinatown. Try out the mouth-watering toasted bread or a bowl of bird's nest, or feast on a seafood BBQ. The bustling Chinatown can be a real treat for both your eyes and taste buds.
What makes it special for us?
- Enjoy the whizz: Tuk tuk is a must-try experience in Thailand yet it is still hard for foreigners to haggle with the driver or even explain the destination. Your private tour guide will do the talking and you can just sit back and enjoy the speed.
- Real good food: Authentic and clean eats lie all around Bangkok yet for a first-timer you need sharp eyes to find them. Your tour guide is your compass. Now time wasted at so-called hit shops, head straight to an unforgettable Pad Thai!
- Great value: Tuk tuk ride or skytrain are actually more time-economic than private car in a busy city like Bangkok. Only a small amount gets you to every corner of the city and you get to blend in.
Your "food fund" gets you up to 7 different kinds of local food in small amount and shared basis. Asian believe that emotional bond or relationship grow stronger by sharing food together.

Yummy Pad Thai hot from the wok
Day 12
Bangkok - Bali (4h20min by air)
3 nights at Courtyard by Marriott Bali Nusa Dua Resort (Handpicked Comfort) / The Westin Resort Nusa Dua (Luxury)
Fly over the ocean and get to Bali. The hotel that we choose for you is among the Best Honeymoon Hotels in Bali by TripAdvisor and other media. Hope you enjoy!
Hand-Picked Hotels
We have selected hotels with different styles and for different budgets. Let us know your preferences and we will help you find the right one.

Yangon
Sedona Hotel Yangon

Mandalay
Sedona Hotel Mandalay

Bagan
Aye Yar River View Resort & Spa

Chiang Mai
Khum Phaya Resort an Spa

Bangkok
Eastin Grand Bangkok Sathorn

Bali
Courtyard by Marriott Bali Nusa Dua Resort
Our Service Includes:
15 days from
US$ 4,668
per person (based on 2 persons and 4-star hotels)
Private transfers and English-speaking tour guide
All guided sightseeing as detailed in the itinerary
Hotel accommodation mentioned in the itinerary
Breakfasts at hotels and lunches for every guided day
Governmental taxes
Tour code: ah-18
For a quick conversation, simply reach us via WhatsApp:

+8615807734776
Email:
contact@asiahighlights.com
Start planning your tailor-made tour now. Your 1:1 travel consultant will reply within 1 working day.
Why Travel with Asia Highlights During the Pandemic
Tailor-made experience: All of your ideas/needs will be carefully considered to create your ideal trip.
Worry-free planning: Your 1:1 travel consultant in Asia will take all the uncertainty out of your planning, helping you navigate any travel restrictions. 
No-risk booking: 100% refund policy! (up to 14 days before departure)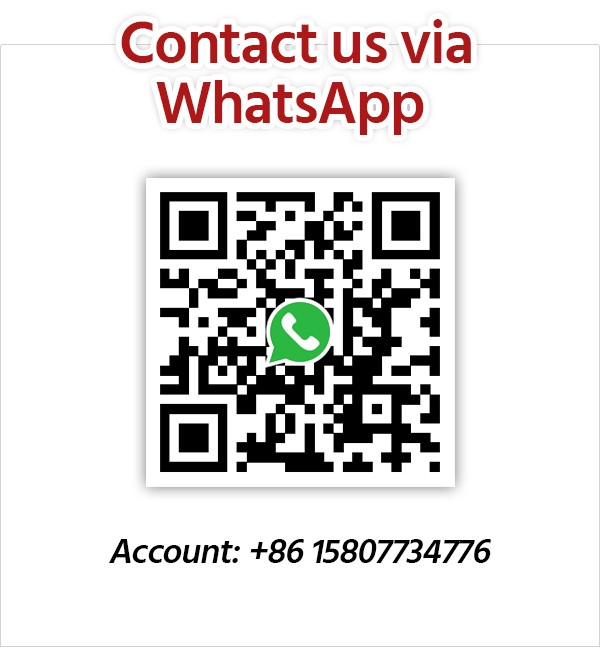 Get Inspired with Our Sample Itineraries
At Asia Highlights, we create your kind of journey — your dates, your destinations, at your pace. You can have any trip tailor made for your travel.
More Travel Ideas and Inspiration