The Bali Rainy Season is from November to March. October is often considered part of the rainy season since it rains a little almost half the days of the month and it turns very hot. However, there is a small total amount of rain. The rainy season can be either good or bad for Bali visitors depending on how it's viewed: budget-wise, activity-wise, crowds-wise, or scenery-wise.
It is the low travel season: In general, except for the holidays, the rainy season is also the low travel season. If you don't mind braving the rain, you can benefit from lower prices and quieter attractions.
For the Bali rainy season, we will describe what is good to do in those months and the best places to go.
General Conditions during the Rainy Season
From November to March, there is about 190 mm (8 inches) of rain or more each month. If you don't like rain, you should avoid January in particular. From November to March (the wet season), at least half of the days of the month are rainy. In January, there are about 27 days with rainfall!
The rainy season is also hotter than the dry season. From October to March, the average high temperatures near sea level are in the 90s Fahrenheit or 30s Celsius.   
In the rainy season, there are a lot more mosquitoes. Sometimes, there is also flooding due to storms. Bali rarely experiences typhoons, but the tropical storms often pack a lot of lightning and gusts of wind.
Further reading: Best (and Worst) Times to Visit Bali 
Recommended Itinerary
Best Things to Do in the Rainy Season
In general, during the rainy season, you can do almost everything you can do in the dry season in Bali except highland trekking and mountain climbing. However, some activities such as surfing and water sports are not as good.
Go to the spectacular waterfalls

Swing near waterfall in the jungle of Bali
Because of the tall volcanic mountains and lots of rain, Bali is one of the best places in the world to enjoy seeing waterfalls and dipping in the pools and floating. Definitely, the best time to do this is during height of the rainy season during January and February, when it is also hottest! But be careful about slipping and getting injured in turbulent water. It is best to have an experienced local guide with you.
Tegalalang Waterfall and Banyumala Twin Falls and others diminish in the dry season, but they can be spectacular in the wet season. You can watch the weather report, and try to enjoy a visit before the rain starts. Usually, the rain falls during the afternoon and evenings. Tegallalang Waterfall is only about 9 minutes from Ubud by car or taxi, and you could try some novel delicious Balinese food in Ubud after your visit.
Dine and relax: During the stormy days, you can take cover in pleasant places such as restaurants, spas, and resorts and enjoy experiences that cannot be ruined by the rain. See our recommended restaurants to find a good location to go to in Ubud and Denpasar: The 10 Best Bali Foods and Dishes You Absolutely Have to Try >>>
See the Rice Terraces

Tegalalang Rice Terrace in Bali
Visit the lush rice terraces: The famous tourist fields are at differing elevations, and the climates are different in the different parts of Bali, so the various fields look best at different times. We can help you to go to see the best ones during your time in Bali. In general, during the rainy season, the rice terraces are at their lushest, and you can also enjoy seeing and photographing them without the crowds of summer. If you want to see the most beautiful, green, and lush rice terraces, go to Bali during the wet season from October to March.
The best time to visit and enjoy the natural scenery of the Jatiluwih Rice Terraces is from February to April. During this time, you can expect the lushest green rice fields or yellow fields just before harvest.
March is the best month to see lush green rice fields in Bali. March is the transition period from the wet season to the dry season, and just before the start of the rice harvest season in April.
However, the rainy season is not the best time to hike in the rice fields and travel in the countryside on foot. Hiking to visit countryside villages is better when the ground is dry in the dry season.
Read our terrace field page to decide which terraces to visit: Guide to the Bali Rice Fields: Which to Visit >>>   
Start to Create Memories Together in This Honeymoon Trip
Activities Most Affected by the Rainfall
Hiking and mountain climbing and beach and water activities are worse in the rainy season.
Water and beach activities: These are still popular, but it is not as fun as in the dry season. During the major holidays in winter including Chinese New Year, the beaches are still crowded with people. Water and beach activities are affected by the heavier rains. The beaches and sea are murkier, and there might be trash and debris on the beaches and in the water. It is a poor time for snorkeling and scuba diving.
Surfing is worse: Because of currents and winds, the popular surfing beaches such as Seminyak, Echo Beach, Batu Bolong, and Kuta are not as good, and trash and debris might make surfing dangerous. However, along the east coast, some of the surfing beaches such as Nusa Dua are OK to go to. It is good to have a knowledgeable local guide help you find good beaches since the conditions change from month to month.
Recommended Itinerary
The Best Times to Visit Bali During the Rainy Season
In general, the best time to visit Bali during the rainy season is just before and just after the high travel dry months. So, if you come in October, November and late March, prices are lower, and crowding is less, but the rain is not so much either.
October is unusual since there is only about 60 mm of rainfall in the month, but it rains about 12 days of the month. So, the rainfall is generally light. It is a good month for diving and going to the beach during the rainy season transition.
The major holidays are the top travel dates. During the rainy season, the peak travel and highest tourism days are the days around Christmas, New Year and Chinese New Year. Easter is also a popular tourism date. During these days, hotels may be packed, and you will have to book weeks in advance.
Read more on Top Things to Do in Bali — Best Activities Guide >>>
Recommended Itinerary
The Best Places to Visit in Bali during the Rainy Season
Two of the best rainy season destinations in Bali are Denpasar and Ubud. These are the places where you can enjoy vacations for relaxing, sightseeing, and adventure.
1. Denpasar: the Capital City

Art Center of Denpasar, Bali
Denpasar is the capital, and the airport is there. Rains usually only last a few hours per day. This means that many activities can be planned around the weather. The famous beaches such as Seminyak can be visited. You could also go to the main provincial museum, the Bali Museum, go shopping, and enjoy eating at the Balinese-style warung diners or enjoy fine dining in a hotel restaurant.
Be cautious during stormy weather. There are a lot of lightning storms, so being in the water might be dangerous during a storm. Denpasar sometimes has floods. It might be advisable to try to get rooms on the second floor or higher in a hotel.
2. Ubud: a Favorite Town for Travelers

Sacred Monkey Forest in Ubud, Bali
Ubud is a major tourist town about 30 minutes north of Denpasar International Airport. Tourists use it as a base for going out to surrounding attractions. Ubud is 9 km (5 mi) east of Sangeh Monkey Forest. You can walk out to the nearby Campuhan Ridge Walk and enjoy street food or dining at Balinese diners on Suweta Street.  
Terraces near Ubud: The Jatiluwih rice terraces are about 44 minutes away by vehicle. Ubud is about 9 km south of the Tegalalang Rice Terraces. Rainy season is when they are the lushest, but walking and trekking around in the countryside is affected. A local guide can help you find the best walking routes.
Nearby waterfalls: Tibumana Waterfall is about 17 minutes from Ubud, and the Tegallalang Waterfall and nearby smaller waterfalls and pools are about 10 minutes away. For safety, it is best to have an experienced local guide to advise about where to hike and the best walking routes.
We could help you book hotel rooms or a guesthouse in Ubud or near an attraction and take care of your transportation with a private driver. We can also arrange for you to visit the homes of Balinese and share a home-cooked meal with a family.
Recommended Itinerary
Travel Tips for the Rainy Season in Bali
Here are a few additional tips that will help you visit during Bali's rainy season more comfortably.
1. Have a Local Guide
It is good to have a local guide to take you to the best beaches for activities and help you find the best terraces and waterfalls to go to. They can help guide you to the best spots for swimming and hiking too, and they know the local conditions to help you stay safe and be happier. They can help you find the best places to eat and stay for doing the things you want to do during the rainy season.
2. Stay Flexible
Keep your itinerary flexible during the rainy season. A sudden thunderstorm might make your plans go awry. Flights might be delayed or ferries might be out of service due to heavy storms. Leaving one or two flexible days per week can make your trip go more smoothly.
3. Plan Ahead
Our team are experts at dealing with situations such as cancellations and sudden changes, and they can be on-hand to reorganize trips and shuffle things around. Planning ahead means we have the flexibility to adapt to inconveniences accordingly. Contact us and start to plan your unique tour now.
4. Check the Weather Reports and News
Watch out for storms and flood warnings especially if you are visiting a hilly or mountainous region and when you are in a big town or city. Hilly regions tend to have mudslides or landslides during heavy rainfall, and low-lying urban areas might have floods.
Recommended Itinerary
Touring in Bali in the Rainy Season with Asia Highlights
With so much to explore in the rainy season, we could arrange everything for your vacation the way you want it. We could find the best low season prices for you.
With Asia Highlights, all you need to do is tell us what you'd like to do and turn up. We'll do all the itinerary tailoring and expert arranging to make the best trip for you, and our guides will arrange the transportation and take you to the best places when you arrive.
More Bali Tour Suggestions:
You Might Also Like
Why Travel with Asia Highlights During the Pandemic
Tailor-made experience: All of your ideas/needs will be carefully considered to create your ideal trip.
Worry-free planning: Your 1:1 travel consultant in Asia will take all the uncertainty out of your planning, helping you navigate any travel restrictions. 
No-risk booking: 100% refund policy! (up to 14 days before departure)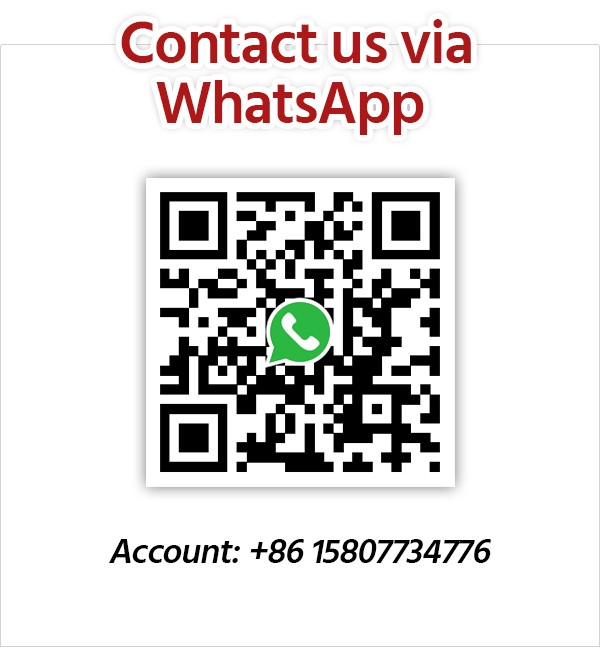 Get Inspired with Our Sample Itineraries
At Asia Highlights, we create your kind of journey — your dates, your destinations, at your pace. You can have any trip tailor made for your travel.
More Travel Ideas and Inspiration