A Once-in-a-Lifetime Romance with Your Beloved
This honeymoon package brings the definition of romantic to the next level! Combining a sublimely picturesque high tea, an adventurous-yet-enchanting evening water sports experience, the awe-inspiring sunrise at Borobudur, and a mesmerizing sunset over Uluwatu while watching the hypnotic Kecak dance, this package quenches a thirst for the legendary fairy-tale experience of Bali and Java.
Simply enjoy a worry-free vacation with us and leave the hustle and bustle to our professional staff. Tropical Bali and Java and their hospitable people and unique cultures could be your unforgettable vacation memories!
Highlights
Have an authentic Royal High Tea experience.
See some of Bali's best local art at Neka Art Museum.
Walk into Ubud Palace, where a royal family still reside.
Experience being a local Balinese.
Visit the largest Buddhist temple at sunrise.
Cool down in an air-con room built centuries ago.
Listen to the unique story behind Tamansari Water Castle.
Witness different romantic sunsets with your beloved.
What Our Customers Said
We had an amazing trip to Thailand

We had an amazing trip to Thailand with Asiahighlights. Every detail was perfectly organised and we always had an instant customer support service in case of any issues.

More

bugra t, Nov 2022

Great experience!

Bella was very helpful and responsive to all our questions. They handled all the arrangements very professionally and we had a wonderful time! We would definitely recommend and use them again!

More

Christie, Nov 2022

I contacted to Bella from Asia Highlights

I contacted to Bella from Asia Highlights that to buy tickets to Yi Peng Festival in Chiang Mai when i was in my country.She helped me very much.You can trust this agency, and i advice Bella as the best!!

More

Elena, Nov 2022

I had booked Chiang Mai Yi Peng Sky Lantern Festival

I had booked Chiang Mai Yi Peng Sky Lantern Festival with Asia Highlight Travel, my travel advisor was Bella Kiu, the experience was great, got my tickets , communication was seamless.

More

Siskazi Lindeni, Nov 2022

Thank you Iris Wang & Bella Liu

I thought "no hope" in getting the tickets to Yee Peng Festival organize by CAD. Fortunately, together with Bella Liu, I managed to secure all our tickets. No one left behind. This trip to Chiang Mai will be a memorable one.

More

Little Puppy, Nov 2022

Very accommodating and helpful

Bella was super helpful in getting my ticket to the Yi Peng festival exchanged and was very accommodating. Quick and easy transaction and received ticket within 24 hours. Good communication throughout the process.

More

Helen Powell, Nov 2022

Very accommodating and helpful

Asia Highlights as a whole is also very informative and contains helpful advice that has helped me plan my travels in Thailand.

More

Helen Powell, Nov 2022

You are in safe hands

Albee was an absolute pleasure to work with. She responded to my suggestions readily to find suitable alternatives for my 2 week trip to Thailand with my wife. She answered all my questions promptly and thoroughly.

More

RJ, Oct 2022
Itinerary in Detail
This sample itinerary provides inspiration, yet your preferences design the real journey. Following our Tailor-made Guidelines to create a wonderful honeymoon in your own way.
Welcome to Bali!
At Ngurah Rai Airport, you will be met by our representative and transferred to your sweet hotel in the Ubud area in about 1½ hours.

Have a rest at your sweet hotel after a long journey to Bali
Day2
Royal High Tea for Love
breakfast and high tea
Have a good rest and a free morning to overcome the jetlag. Beginning early in the afternoon, as the sun slowly sinks over the hills and bathes the area in a dazzling light, you will be treated to a sublimely picturesque High Tea experience.
The experience commences with a flower footbath on the adjacent riverbank before unwinding with a full body massage. Following this indulgent introduction, guests are treated to a serving of hors d'oeuvres, sweets, and locally-sourced teas, with stunning views across a lush river gorge. Then, witness Balinese rural life and learn more about rice growing and the Subak irrigation system.

A flower footbath
The unique character of this luxurious and open-walled, safari-esque venue, combined with the stunning location, make for an unforgettable afternoon in Bali.

Try some Balinese foods!
Day3
The Art, Market, and Palace of Ubud
breakfast and lunch
Located in the foothills of Gianyar Regency and surrounded by ravines, dense forest, and picturesque paddy fields, Ubud is one of the most attractive towns in Bali and a must-see for anyone visiting the island.
Your lovely tour of the cultural heartland of Bali starts with a visit to Neka Art Museum, where the collection of art on display is inspired by the natural beauty, life, and culture of Bali. You can also see the museum's wonderful collection of keris daggers — often beautifully crafted, they are strongly associated with the culture of Indonesia and recognized by UNESCO for their cultural importance.

Stone Carving - The local art of Bali
Continue your tour with a stroll through central Ubud. Pass through the local market, which is always bustling with activity.
Then enter Ubud Palace. The local royal family still reside in the palace, but you are free to wander around the majority of the compound, discovering the ornate architecture and learning about the Asta Kosala Kosali tradition of house building, a method not dissimilar to the ancient art of feng shui.
Following the tour, lunch is at Laka Leke Restaurant. This will be followed by free time to explore the numerous shops and boutiques that are plentiful in the center of town.

Discover the Ubud Palace
breakfast and lunch
In the morning, visit a traditional Balinese family compound to get an impression of local living. Your host Ida Bagus Suar Udiyana (Gusde), who is a member of the Brahman caste, will be proud to tell you about his culture.

The traditional Balinese house
Watch the famous woodcarvers from Mas Village at work.
Enjoy a home-cooked lunch with the family before you visit the uncle of your host Gusde, who is a well-known priest and medium, frequently contacted by the locals to ask for advice. Participate in a private astrology session followed by a purification ceremony (Balinese blessing).
Afterwards, you would be transferred back to your lovely hotel.

The traditional wedding ceremony in Bali
Day5
Bali to Magelang by Air
breakfast
Pack your bags and say goodbye to Bali for a moment. Upon landing at Adisucipto Airport at Yogyakarta and clearing arrival formalities, you will be greeted and transferred to your hotel in Magelang by private air-conditioned vehicle (the drive takes about 2 hours).

Arrive at Yogyakarta Adisucipto Airport
Day6
Borobudur Sunrise & Candirejo Village
breakfast and lunch
A sunrise excursion to the 9th-century Mahayana Buddhist temple compound at Borobudur promises to be a tour highlight. It's the biggest Buddhist temple in the world!
A UNESCO site and one of the world's premier Buddhist places of worship, Borobudur's main temple aligns with Buddhist cosmology with its six square platforms topped by three circular platforms. Some 2,600 relief panels and 52 Buddha statues decorate the platforms; another 72 Buddha statues surround the temple's main dome. This massive edifice required more than 75 years to construct, and 60,000 cubic meters of stone.

The sunrise excursion would be a highlight!
Abandoned in the early 10th century because of political upheaval, Borobudur lay neglected until its rediscovery by an Englishman in 1814. As we watch in silence as the sun rises over the temples, we contemplate the enterprise and devotion that created this awe-inspiring complex.
A light breakfast is then provided at the Plataran Resort.
We continue on to the village of Candirejo, where you can learn about local art and craft. Following your tour, we'll return to your hotel in Yogyakarta. Enjoy the afternoon at leisure.

The biggest Buddhist temple in the world!
breakfast and lunch
Start the day's program with a visit the Sultan's Palace, also known as the Kraton, which is located in the center of the city and was founded in 1755.
Look out for the ornate reception halls as well as the large open-air pendopos (Indonesian pavilions), specifically built so that the Sultan could listen to gamelan (native orchestra) performances. There is also an air-conditioned room containing the desk at which the ninth sultan planned the overthrow of the Dutch. Something particularly curious, or just plain odd, is the painting of the eighth sultan on the day of his circumcision!

The Sultan's Palace - the Kraton
Next stop is Tamansari (also known as the Water Castle), situated just 250 meters from the Sultan's Palace. It was built in 1758 by the prince, with the sole purpose of being used as a 'place of pleasure' by the prince and his harem. The prince would sit in his tower, enjoying watching his harem frolic in the water, and send for any one of them who he fancied at the time, who would enter the prince's quarters, where he would enjoy his princely ways with them.
Lunch will be served at a local restaurant before we return you to your resort.

Tamansari - the Water Castle
Day8
Prambanan Temple, and Back to Bali
breakfast
Leaving your hotel for the airport, we make a stop at Prambanan Temple complex, the ancient Hindu temple dating back to the 9th century. This collection of sharp, jagged temples features three main inner shrines dedicated to the Hindu trinity: Brahma, Vishnu, and Shiva.

Enter the Prambanan Temple complex
Then, we continue to Ratu Boko Palace, the ruined palace complex with a unique archaeological site, which features a meld of Hindu and Buddhist architecture. Standing majestically on a hillside plateau, it overlooks the magnificent Prambanan Complex, with Mount Merapi as its backdrop.
After the visit, we drive directly to the airport for your flight to Bali, where your guide will be ready to pick you up upon the arrival. A direct transfer will take you to your next hotel in Jimbaran for the night.

The ruined palace complex is also superb for photo!
Day9
Catamaran Sailing to Nusa Lembongan
breakfast and lunch
Sail away from Bali to Nusa Lembongan Island on a catamaran. Aboard the catamaran, complimentary soft drinks and refreshments are served as you travel from mainland Bali to Nusa Lembongan.
Upon arrival at the Waka Beach Club in Lembongan, enjoy a delicious BBQ lunch, which includes salads, steaks, and fresh fish. After lunch, you could join an optional guided tour of this small unspoiled island, home to seaweed farmers.

Travel to Nusa Lembongan from Bali
The catamaran sailing cruise offers an array of water sports activities, including banana boat rides, pool volley ball, snorkeling, and semi-submersible coral viewer. Other water sports options include a parasailing adventure, which would take you high above the water for a bird's-eye view of the island, and scuba diving with the in-house dive team.
And when the day is done, the catamaran sails leisurely back to Benoa Harbor, arriving as the sun sets on another glorious day in Bali.

Parasailing adventure sounds good!
Day10
Sunset over Uluwatu & Kecak Dinner
breakfast and dinner
In the afternoon, travel to the southern-most tip of Bali and visit the famous Uluwatu Temple. One of seven sea temples that are said to form a 'chain' around the island, it is undoubtedly one of the region's most venerable places of worship. Perched approximately 70 meters above sea level atop a steep cliff, the temple also has one of the most dramatic locations on the island and is the perfect vantage point from which to observe the huge waves as they roll in from the Indian Ocean and crash against the rock face below.

The Uluwatu Temple on the cliff
One of the highlights of this excursion is the opportunity to witness a traditional display of Kecak dancing, which features up to a hundred male performers who form a circle and sway and chant to hypnotic music.
A seductive crescent of white sand and blue sea, Jimbaran Bay has a reputation for having some of the best seafood on the island, and after your visit to Uluwatu, you will have the chance to dine in one of Jimbaran's best beach restaurants overlooking the Jimbaran bay. The fresh seafood menu and ambient beachside location merge perfectly into a truly sumptuous dining experience.

Enjoy the kaleidoscopic sunset at Jimbaran
Day11
Romantic Sunset Cruise around Jimbaran
breakfast
After a free and relaxing morning, you will be transferred from your hotel in South Bali to the famous beach of Jimbaran Bay, where your private cruise experience will begin.This day is for you to leisurely enjoy the beach or relax in the environs of your hotel!
Take off your sandals, walk down the beach and hop on a fiberglass speedboat, inspired by the local fishermen's boats, which are moored in the shallow waters. After a safety briefing from your captain, you will sail the calm waters along the white Jimbaran Beach and follow the impressive coastline of Bali's Bukit Peninsula to the southernmost end of the island.
Sit back, relax, and soak in spectacular views of the remarkable cliffs of Uluwatu, seen from an angle that even the most avid Bali travelers haven't witnessed yet. Cruise along some of Bali's most pristine beaches like Bingin, Balangan, and Padang-Padang, which became very popular after the movie "Eat, Pray, Love" was released. The waves around these beaches are renowned for ambitious surf, and you will see numerous surfers accepting the challenge.

Private cruise experience
Reaching a spot where Uluwatu Temple, regarded as one of the most important temples in Bali, is high above you on the cliffs. Join the captain for a traditional Balinese blessing ceremony by placing a floating canang sari — a small palm-leaf basket filled with colorful flowers, rice, and incense — into the ocean from the temple's cliffside and receive the blessing of Bali.
Take a dip into the refreshing water before you slowly make your way back. Explore the beauty of the Indian Ocean with your eyes as the sun goes down over Jimbaran Bay. You will stop for a while for the remarkable sunset's climax to indulge in the color-changing sky and the evening light. It would be the perfect moment to toast your beloved with a refreshing glass of champagne!
Back at the beach in Jimbaran, disembark from the cruise, and we'll escort you back to your resort.

Place a floting Canang Sari, receive the blessing of Bali
Hand-Picked Hotels
We have selected hotels with different styles and for different budgets. Let us know your preferences and we will help you find the right one.
We recommend to experience palace hotels, heritage hotels, or nice resorts in order to get the high-quality service and to your experience.



Jimbaran
Four Seasons Jimbaran
Our Service Includes:
12 days from
US$ 9599
per person (based on 2 persons and luxury honeymoon accommodation)
Private transfers and English-speaking tour guide
All guided sightseeing as detailed in the itinerary
Hotel accommodation mentioned in the itinerary
Listed Meals (breakfasts at hotels) for every guided day
Governmental taxes
Tour code:ah-id-hm
Start planning your tailor-made tour now. Your 1:1 travel consultant will reply within 1 working day.
For a quick conversation, simply reach us via WhatsApp:

+8615807734776
Email:
contact@asiahighlights.com
Why Travel with Asia Highlights During the Pandemic
Tailor-made experience: All of your ideas/needs will be carefully considered to create your ideal trip.
Worry-free planning: Your 1:1 travel consultant in Asia will take all the uncertainty out of your planning, helping you navigate any travel restrictions. 
No-risk booking: 100% refund policy! (up to 14 days before departure)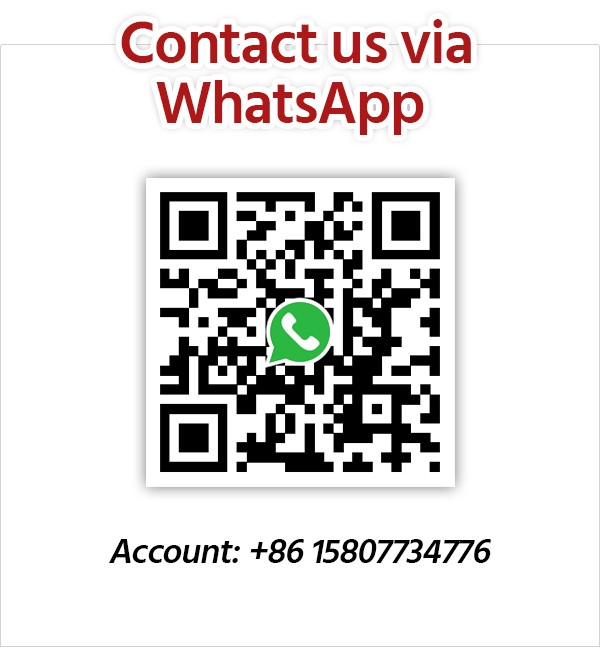 Get Inspired with Our Sample Itineraries
At Asia Highlights, we create your kind of journey — your dates, your destinations, at your pace. You can have any trip tailor made for your travel.
More Travel Ideas and Inspiration