Have Fun Exploring Balinese Nature & Culture
Bali is an island paradise, with lush rice terraces and beautiful beaches, but it's the warmth of the Balinese that makes a stay unforgettable.
Our Bali Natural & Cultural Immersion package is perfect for exploring Bali's nature and culture with a nice adventure-relaxation balance.
Highlights
Discover Balinese agriculture on local farmland.
Visit the 1,000-year-old 'Mother Temple of Bali'.
Enjoy an exciting Ayung rafting adventure.
Make a culinary discovery with a local specialist.
Meet macaques in Alas Kedaton Forest.
Visit Tanah Lot — key to Balinese mythology.
What Our Customers Said
We had an amazing trip to Thailand

We had an amazing trip to Thailand with Asiahighlights. Every detail was perfectly organised and we always had an instant customer support service in case of any issues.

More

bugra t, Nov 2022

Great experience!

Bella was very helpful and responsive to all our questions. They handled all the arrangements very professionally and we had a wonderful time! We would definitely recommend and use them again!

More

Christie, Nov 2022

I contacted to Bella from Asia Highlights

I contacted to Bella from Asia Highlights that to buy tickets to Yi Peng Festival in Chiang Mai when i was in my country.She helped me very much.You can trust this agency, and i advice Bella as the best!!

More

Elena, Nov 2022

I had booked Chiang Mai Yi Peng Sky Lantern Festival

I had booked Chiang Mai Yi Peng Sky Lantern Festival with Asia Highlight Travel, my travel advisor was Bella Kiu, the experience was great, got my tickets , communication was seamless.

More

Siskazi Lindeni, Nov 2022

Thank you Iris Wang & Bella Liu

I thought "no hope" in getting the tickets to Yee Peng Festival organize by CAD. Fortunately, together with Bella Liu, I managed to secure all our tickets. No one left behind. This trip to Chiang Mai will be a memorable one.

More

Little Puppy, Nov 2022

Very accommodating and helpful

Bella was super helpful in getting my ticket to the Yi Peng festival exchanged and was very accommodating. Quick and easy transaction and received ticket within 24 hours. Good communication throughout the process.

More

Helen Powell, Nov 2022

Very accommodating and helpful

Asia Highlights as a whole is also very informative and contains helpful advice that has helped me plan my travels in Thailand.

More

Helen Powell, Nov 2022

You are in safe hands

Albee was an absolute pleasure to work with. She responded to my suggestions readily to find suitable alternatives for my 2 week trip to Thailand with my wife. She answered all my questions promptly and thoroughly.

More

RJ, Oct 2022
Itinerary in Detail
This sample itinerary provides inspiration, yet your preferences design the real journey. Following our Tailor-made Guidelines to create a wonderful Bali vacation in your own way.
At Bali airport, you will be greeted and transferred to your hotel in Ubud (1½ hours) by your private driver and air-conditioned vehicle. The rest of the day is free time.

Have a rest at your fantasy hotel after a long flight
Day2
Local Farming Activities and Landmarks
breakfast and lunch
Take photo opportunities en route to Subak Guliang, a traditional farming village in the center of the island. Prepare breakfast with the Balinese. Seasonal tropical fruits will be served with soft drinks, mineral water, coffee, tea, and Balinese cookies.
Then, witness Balinese rural life and learn more about rice growing and the Subak irrigation system.

Try working on the farm?
Hindu Besakih temple, known as the 'mother temple of Bali', is over 1,000 years old, situated about 1,000 meters up the volcanic slopes of Mount Agung, Bali's largest mountain. See pilgrims praying, maybe in their thousands.
Lunch at a local restaurant with views of Mount Agung and the surrounding countryside.
In the afternoon, learn about the ancient culture of the village of Tenganan. Almost unchanged for hundreds of years, it's home of the Bali Aga, "the original inhabitants of Bali".
Klungkung Palace (Puri Agung Semarapura) features Kertagosa Pavilion, one of its best-preserved parts and exemplary traditional Balinese architecture. See its Kamasan Paintings, depicting famous Hindu legends.

Besakih is Bali's most important temple comprising 23 individual but related temples
Day3
White Water Rafting and Street Food Experience
breakfast, lunch, and dinner
Drive a short distance to the whitewater rafting venue for an exhilarating 2-hour rafting adventure on Ayung River.

Raise your heart beat on Ayung River!
Your local food specialist guide will show you how to make pepes clengis, a traditional steamed grated coconut dish with Balinese spices wrapped in banana leaves.
Stop at a warung (small local eatery) for a cendol, a jelly drink of green tapioka, with water, coconut milk, and brown sugar.
Gianyar Night Market is a local food haven, where families gather to eat delicacies such as roast pig and coconut balls. Try another specialty there named bubur injin (fermented sticky rice cake).
End the evening with a traditional megibung dining experience, sharing several foods on a plate or banana leaf. This authentic style of dining was historically enjoyed during ceremonies.

Discover the treasure of the Gianyar Night Market
breakfast
In central Bali, the small town of Mengwi is home to the superb Taman Ayun temple complex, one of island's most attractive temples. See people there from all over Bali.
Alas Kedaton Monkey Forest is populated with giant nutmeg trees and hundreds of macaque monkeys. Observe their characteristics and mannerisms.

Meet the cute macaques in the forest
Visit Tanah Lot, part of Balinese mythology's seven-temple 'chain' around the island. Despite being in the Indian Ocean, it has a fresh water spring! It's "holy water" attracts many Balinese believers.
At sunset, photographic opportunities abound.

The Tanah Lot Temple is only accessible at low tide
breakfast
This day is for you to leisurely enjoy the beach or relax in the environs of your hotel!

Relax and enjoy the beach
Day6
Sunset over Uluwtu and Kecak Dance
breakfast and dinner
After a free morning, travel to the southern tip of Bali and Uluwatu Temple, another of the seven sea temples. On a steep cliff, the temple has a dramatic location. Observe the huge waves as they roll in from the Indian Ocean.

A monkey is looking at the Uluwatu Temple
Witness a traditional Kecak dance at Uluwatu, featuring up to a hundred male performers who form a circle and sway and chant to hypnotic music.
A seductive crescent of white sand and blue sea, Jimbaran Bay has a reputation for having some of the best seafood on the island. Dine in a cozy restaurant overlooking the bay with a fresh seafood selection.

The traditional Kecak dance at Uluwatu
Hand-Picked Hotels
We have selected hotels with different styles and for different budgets. Let us know your preferences and we will help you find the right one.
We recommend to experience palace hotels, heritage hotels, or nice resorts in order to get the high-quality service and to your experience.


Our Service Includes:
7 days from
US$ 1699
per person (based on 2 persons and 4-star hotels)
Private transfers and English-speaking tour guide
All guided sightseeing as detailed in the itinerary
Hotel accommodation mentioned in the itinerary
Listed Meals (breakfasts at hotels) for every guided day
Governmental taxes
Tour code:ah-id-3
Start planning your tailor-made tour now. Your 1:1 travel consultant will reply within 1 working day.
For a quick conversation, simply reach us via WhatsApp:

+8615807734776
Email:
contact@asiahighlights.com
Why Travel with Asia Highlights During the Pandemic
Tailor-made experience: All of your ideas/needs will be carefully considered to create your ideal trip.
Worry-free planning: Your 1:1 travel consultant in Asia will take all the uncertainty out of your planning, helping you navigate any travel restrictions. 
No-risk booking: 100% refund policy! (up to 14 days before departure)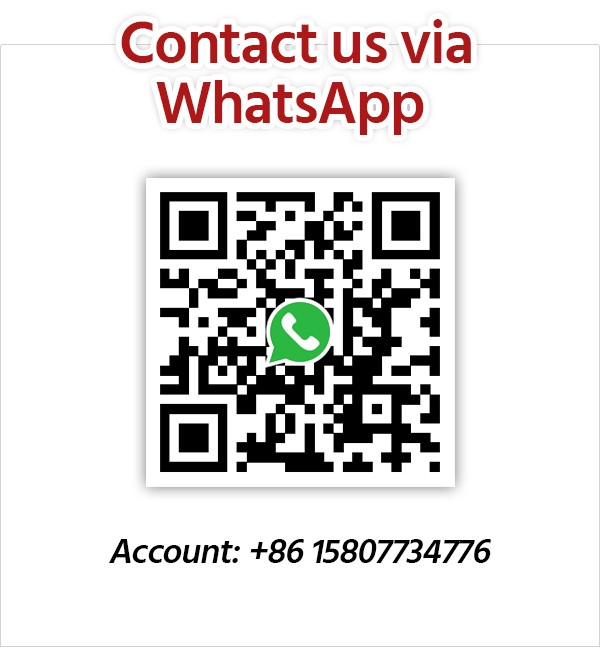 Get Inspired with Our Sample Itineraries
At Asia Highlights, we create your kind of journey — your dates, your destinations, at your pace. You can have any trip tailor made for your travel.
More Travel Ideas and Inspiration