Bali is not only a major tourist destination; it is a major culinary destination too.
Bali cuisine made the traditional way has many rice and pork dishes. Rice is commonly eaten at every meal. Generally, Bali food is spicy with lots of tropical spices added liberally, and chili peppers or chili powder is commonly included. There are many sweet dishes as well and fresh cold or lukewarm vegetable salads.
Part of what makes the food tasty and memorable is the tropical spices. A spice paste called basa gede is added to many of the foods. It is a paste made of various spice mixtures, coconut oil, and water. It is used much like the way Indians use masala powder. This paste concoction contains similar ingredients such as shallots, cloves, black pepper, chili, garlic, turmeric, and ginger.
Here are:
10 Recommended Bali Dishes
1 to 6 are primarily meat dishes.
7 to 10 are recommended for vegetarians. 
10 is for dessert.
1. Babi Guling (roast pig; literally it means 'rolling pig')

Balinese Traditional Food: Babi Guling and Sambal Terasi
Balinese love pork, and this traditional dish is a tourist favorite. But don't watch it being cooked if you don't want to see a whole pig roasted on a spit over fire. A freshly roast pig is often prepared and eaten on the spot for group and family special occasions.
The whole pig complete with its head is stuffed with spices and slowly spit-roasted over a fire, and in a group event people may cut off pieces of the meat themselves. In restaurants, the meat is generally served with a mound of rice and a serving of vegetable/meat salad called lawar. Unlike in the West, this kind of vegetable salad may be red from pig blood. So be sure to specify what type of lawar to get, since there are also varieties without blood. Some are cooked and some are not, and most have meat, but you can also get it as vegetarian salad. Lawar is #7 on this list of recommendations, so see below for the varieties and ingredients of lawar.
Where to eat it in Ubud: Warung Ibu Oka
It is an open street-front diner on a tourist street close to attractions. Suweta Street is close to the Campuhan Ridge Walk. It is about 10 km (6 miles) south of the Tegallalang Rice Terraces and 10 km east of the Sangeh Monkey Forest.
Address: JI Suweta No. 1, Ubud
Suggested read: How to Plan a 1–2-Week First Trip to Bali
2. Bebek Betutu (Roast Duck in Banana Leaves)

Balinese food: Bebek Betutu
A duck is filled with spices and also covered in spices. Then it is wrapped in banana leaves and set in coals or an oven to roast. These ducks might take more than 8 hours to cook.  Ayam betutu is the chicken version with the same cooking method. Like the roast pork, lawar salad and a mound of white rice generally comes with it.
Where to eat in Denpasar: Bambu Restaurant
It is in a good location for travelers since it is 11 minutes by taxi or private vehicle from the airport, and you can walk to Seminyak beach in a few minutes. It serves traditional Indonesian food.
Address: Jl. Petitenget No. 198, Kerobokan Kelod, Kuta Utara, Kabupaten Badung. Phone: +62 3618469797
Recommended Itinerary
3. Sate Lilit (Roasted Meat Wrapped on Lemon Grass Stalks or Bamboo Slivers)

Sate Lilit - Traditional Balinese Dish
Grilled meat is served on lemon grass stalks or bamboo slivers. For a great healthful tangy taste of lemon, try to get it on lemon grass. This is another one of Bali's classics. and you will easily find it in most of the Balinese-style restaurants and street food stalls. A variety of meat might be put on these things, but the common meats are beef, pork, chicken and various kinds of fish. A variety of condiments are put on the meat, so you will find a lot of different flavors. Along with the Martabak pancakes, it is very common in the streets.
4. Nasi Goreng (Fried Rice)

Delicious Nasi Goreng with prawn crackers and chicken satay
For an inexpensive meal on the streets, this simple dish can be had daily for a few US dollars at native warungs (Balinese style restaurants) and street stalls. Nasi means 'rice' and goreng mean 'fried'. Mie Goreng means 'fried noodles', and the ingredients are much the same. Egg and/or various chopped or minced meats is added along with vegetables, and soy sauce or chili sauce can be added.
Where to eat in Kutu: Sukun Restaurant.
This is a restaurant in a major hotel called the Amnaya Resort. It is a few minutes from Denpasar Airport.
Address: Amnaya Resort Kuta, Jalan Kartika Plaza, GG. Puspa Ayu No. 99, Kuta Selatan, Kuta. Phone 62361755380
Recommended Itinerary
5. Pepes Ikan (Steamed Fish in a Banana Leaf)

Pepes Ikan (Steamed Fish in a Banana Leaf)
For a seafood meal, we recommend pepes ikan, since it is a traditional food on the island and since you are not likely to find it in many places in the world.
Fish is steamed in a banana leaf. This gives the fish an unusual slightly sweet flavor, and prevents the delicate fish meat from being burnt or scorched. Also, since it is steamed, it is healthier. Ikan means 'fish', and pepes refers to the way it is cooked in banana leaves.
6. Beef Rendang (Simmered Beef)

Bali Food: Beef Rendang
Beef Rendang is popular all over Indonesia. Beef is cooked for hours in coconut milk and spices until the meat is tender. It is similar to an Indian curry, but it is drier and more spice-fragrant.
7. Lawar (Fresh/Cooked Mixed Vegetables with or without Meat)

Bali food: Lawar (Fresh/Cooked Mixed Vegetables with or without Meat)
Lawar comes in many varieties, and you can get it without meat so that it is a vegetarian meal packed with nutrition from a mixture of vegetables and sometimes with fruit added. Various kinds of minced meat is added, so specify the kind of meat you want. Red lawar has pigs' blood, and it is the most common variety. Be sure to tell the server whether you want blood or not.
For vegetarians, see below in Tips #5 to tell them you do not want meat. To say, 'no blood' please, say: tolong jangan ada darah
8. Urab (Cooked Mixed Vegetables)

Urab (Cooked Mixed Vegetables)
When it is well made, Urab can be a healthy meal for anyone packing a lot of nutrition and healing and strengthening local spices. It is a vegetable dish made by cooking vegetables such as long green beans and soybean sprouts and grated coconut. Other vegetables might be added in as well and a variety of spices. Like in every tropical country, the Balinese learned to use spices to help them adapt to the hot weather and ward off diseases. It is something healthy for you to eat on your trip.
Recommended Itinerary
9. Nasi Campur (Rice with a Variety of Side Dishes)

Nasi campur is a ethnic Asian food from Bali, Indonesia.
The Balinese staple is rice… rice… rice… So, we suggest try a rice dish, and tell the vendor or restaurant server if you do not want meat and what you want with the rice.
This is a good dish for vegetarians because when ordering the rice, you can choose the kind of side dishes you want to come with it such as lawar, fruit, tempeh, or tofu.
10. Martabak Manis (Sweet Pancakes) for Dessert

Named Martabak Manis: Balinese Traditional Street Food
The Balinese number 1 street food is the stuffed pancake! You can find them sold everywhere by street vendors. They are thick and are filled with everything from vegetables and herbs to various kinds of meat.
Since they are so iconic of Bali cuisine, we suggest trying a martabak manis for dessert. That is a pancake with fruit fillings or other fillings, such as chocolate and peanuts, and toppings. It is a great vegetarian dessert to try.
Ask what types of martabak manis they have (chocolate, banana, durian, jackfruit…), and order the kind would like.
Suggested read: Best (and Worst) Times to Visit Bali & When is the Rainy Season
Recommended Itinerary
Tips to Ensure You Have the Best Bali Food Experience
1) Eat Like a Local in Warungs
Warungs are small Balinese-owned restaurants that serve Balinese food. Go to the ones where the local people also eat to experience the culture.
2) Avoid Bali Belly
At the restaurants, you can help avoid food poisoning, indigestion, or upset stomachs by eating the hot, freshly cooked dishes. If you are not sure about the cleanliness in the restaurant, avoid the cold dishes. Avoid the food that sits for a long time such as buffet-style food and food from the street carts.
Also, the tap water is not safe to drink, and local restaurants may wash the vegetables for their fresh salads with tap water. If you want to eat fresh vegetable salads, such as lawar, eat at restaurants that say they wash their vegetables with bottled water or boiled water. The spicier the food, the safer it is generally, so you might enjoy food with hot chili peppers, tangy black and white pepper, onions and nutmeg. Drink bottled or hot beverages. Even the ice cubes might be contaminated.
Recommended Itinerary
3) Take Probiotics
Upset stomachs and food poisoning can sour a trip, so to strengthen your immune system and help you digest the food, for some weeks before you arrive, take probiotic supplements and use them in Indonesia. They can work wonders to keep you from getting diarrhea from the tropical food and water. Lactobacillus acidophilus and other Lactobacillus types from milk and yogurt are helpful, and bacillus supplements made with soil-based organisms are even more powerful to kill off bad microbes that contaminate the food and water and help strengthen your immune system during your trip.
4) Avoid Raw Meat and Seafood
The seafood at the beach areas is known for getting people sick sometimes. It partly depends on what you are used to eating and whether you have immunities or allergies. Something that is fine for one person might make someone else sick. It is safer to eat freshly caught seafood, freshly cooked food, and  fish with scales and fins; maybe avoid the shellfish, eels, and other seafood. Also, when you arrive, start to taste a little of something to see how it makes you feel before you eat it a lot of it at once.
Recommended Itinerary
5) Local Phases for Communication about Food
Balinese working at restaurants in tourist areas speak enough English to help with getting what you want. So do many street vendors in tourist areas. But to make sure you get what you want, it helps to know a few phrases:
Not spicy hot: tidak pedas pedas
No blood please:  tolong jangan ada darah
Little spice: sedikit bumbu 
Lots of spice: banyak rempah-rempah 
I do not eat meat: Saya tidak makan daging.
I do not eat wheat: Saya tidak makan gandum.
No MSG: tanpa MSG 
I do not eat pork: Saya tidak makan babi.
I do not eat shellfish: Saya tidak makan kerang.
Please serve it hot: Silahkan disajikan panas.
Is it fresh? Apakah segar? 
How much is that? Berapa?
It is too expensive: Itu terlalu mahal.
Here is a tip! Berikut ini tipnya!
Suggested read: Top 15 Tourist Attractions in Bali: Beaches, Temples…
Visiting Bali with Asia Highlights
Get some inspiration from our 15-Day Myanmar, Thailand, and Bali Honeymoon Tour to Create Memories Together in the Best Honeymoon Destinations.
Start to Create Memories Together in This Honeymoon Trip
Why Travel with Asia Highlights During the Pandemic
Tailor-made experience: All of your ideas/needs will be carefully considered to create your ideal trip.
Worry-free planning: Your 1:1 travel consultant in Asia will take all the uncertainty out of your planning, helping you navigate any travel restrictions. 
No-risk booking: 100% refund policy! (up to 14 days before departure)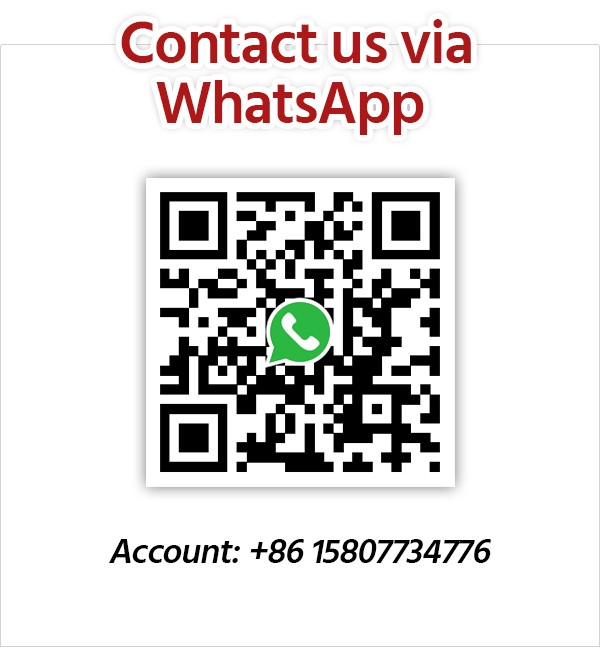 Get Inspired with Our Sample Itineraries
At Asia Highlights, we create your kind of journey — your dates, your destinations, at your pace. You can have any trip tailor made for your travel.
More Travel Ideas and Inspiration