Bali is known for its beaches and surfing, but nothing can compare to its picturesque and world-famous rice terraces for discovering the local life of the island. Real Bali can be found where the rice grows. Rice fields can be found almost everywhere in Bali. They not only offer charming views, but also display Bali's heritage and culture. 
Subak is Bali's traditional irrigation system. It is an inter-community cooperation of sharing water that makes growing rice possible across the slopes of hills and mountains. The beautiful terraces were born over centuries of peaceful working together.
Jatiluwih has the most famous rice terraces in Bali, which are World Cultural Heritage. Tegallalang is also very popular due to its accessibility. There are also several other lesser-known sites in Bali offering impressive rice field views. Here is a guide to the most beautiful rice fields in Bali.

1. Jatiluwih — West Bali
Jatiluwih is the largest and most picturesque among the rice terrace areas in Bali, and it is the only one that is a UNESCO World Heritage site. There are over 6 square km (2.3 square miles) of sweeping lush-green tropical terraces in total. You can not only enjoy the tiered fields, but also jump over rivers, see the Mount Agung volcano in the background, enjoy your lunch in the middle of it all, or join a cycling tour around the rice fields.
Located in Tabanan, in the west of Bali, it takes about 2 hours' driving from Kuta and 1½ hours from Ubud. The best time to visit and enjoy the natural scenery of the Jatiluwih Rice Terraces is from February to April. During this time, you can expect green rice fields in full leaf or changing to yellow.
2. Tegallalang — Ubud, Central Bali
Tegallalang is one of the most popular rice terraces in Bali due to its easy accessibility from Ubud. It features secluded rice terraces set among the palm forests. Located 600 m (2,000 ft) above sea level, Tegallalang features steeper rice terraces and cooler temperatures. Tegallalang is a good place for photography and there are plenty of good vantage points for taking pictures.
With the development of Tegallalang tourism, there are numerous restaurant options to chose from. You can enjoy coffee and local cuisine with spectacular views. It is recommended to visit at sunrise.
What Our Customers Said
We had an amazing trip to Thailand

We had an amazing trip to Thailand with Asiahighlights. Every detail was perfectly organised and we always had an instant customer support service in case of any issues.

More

bugra t, Nov 2022

Great experience!

Bella was very helpful and responsive to all our questions. They handled all the arrangements very professionally and we had a wonderful time! We would definitely recommend and use them again!

More

Christie, Nov 2022

I contacted to Bella from Asia Highlights

I contacted to Bella from Asia Highlights that to buy tickets to Yi Peng Festival in Chiang Mai when i was in my country.She helped me very much.You can trust this agency, and i advice Bella as the best!!

More

Elena, Nov 2022

I had booked Chiang Mai Yi Peng Sky Lantern Festival

I had booked Chiang Mai Yi Peng Sky Lantern Festival with Asia Highlight Travel, my travel advisor was Bella Kiu, the experience was great, got my tickets , communication was seamless.

More

Siskazi Lindeni, Nov 2022

Thank you Iris Wang & Bella Liu

I thought "no hope" in getting the tickets to Yee Peng Festival organize by CAD. Fortunately, together with Bella Liu, I managed to secure all our tickets. No one left behind. This trip to Chiang Mai will be a memorable one.

More

Little Puppy, Nov 2022

Very accommodating and helpful

Bella was super helpful in getting my ticket to the Yi Peng festival exchanged and was very accommodating. Quick and easy transaction and received ticket within 24 hours. Good communication throughout the process.

More

Helen Powell, Nov 2022

Very accommodating and helpful

Asia Highlights as a whole is also very informative and contains helpful advice that has helped me plan my travels in Thailand.

More

Helen Powell, Nov 2022

You are in safe hands

Albee was an absolute pleasure to work with. She responded to my suggestions readily to find suitable alternatives for my 2 week trip to Thailand with my wife. She answered all my questions promptly and thoroughly.

More

RJ, Oct 2022
3. Pupuan Rice Fields — West Bali
Pupuan Rice Fields is one of the best rice terrace areas for stunning West Bali views. When in the planting season, you can see the local cultivators first plowing their fields with the help of buffalo. While at harvest time, you can see the farmers cut the rice with traditional rice knives called anggapan. You could join in and interact with them (with the help of a local guide).
There are many gorgeous landscapes of cultivated greenery and tropical forests with hidden waterfalls and streams, and Pupuan Rice Fields is the best spot for the nature lover.
Located in Pupuan District, it takes about 2 hours to drive there from Ubud. To enjoy the best views and avoid the hot sunshine, it is better to visit in the early morning or late afternoon.

4. Belimbing Rice Terraces — Central Bali
Belimbing Rice Terraces is a quiet area of rice terraces with mountain views at Belimbing Village with Batukaru Mountain as the backdrop.
If you visit Belimbing Rice Terraces, you can not only enjoy the fetching views of Rice Terraces, you can also explore Mekori Forest, where a group of monkeys live, and visit beautiful waterfalls such as Singsing Bemben and Singsing Sade.
Located in central Bali, Belimbing is about 30 km (20 miles) from Denpasar Town — 2 hours' drive by car. The best time to visit the Belimbing Rice Terraces is in the early morning or in the late afternoon. So, on your way there, you could experience other attractions on the way, and then visit the rice terraces when sunset draws near.

5. Sidemen — East Bali
Located in Karangasem Regency in eastern Bali, Sidemen Valley is a great place for panoramic rice terrace vistas. About 2 hours' driving from Ubud, Sidemen Valley keeps "real" Bali as it always has been. There are huge rice terraces, farmlands, and quaint villages nestled in the hills and valleys. It is the right place for you to immerse yourself in and absorb as much of authentic Balinese life as possible!
The fields in Sidemen are not overrun by tourists, and you can take a stroll through the endless swathes of rice terraces and sometimes not see any other travelers at all, and you'll have plenty of chances to take gorgeous pictures with the terraces.
6. Rendang Rice Fields — East Bali
Next to Sidemen, Rendang is an attractive mountain village, famous for its rice fields, valley, and river. Most people work as farmers there, and Rendang is one of the best rice field areas in Bali with few travelers.
The green rice fields with their mountain backgrounds are stunning and offers a good spot to take good photos, and there are also many crafted stone temples and statues along the roadsides. Waiting for the first rays of sunshine in the morning is the most relaxing and best time to enjoy the rice fields in Rendang. Local farmers can be seen coming to work on the paddies this time.

7. Munduk Rice Fields -North Bali
Munduk is not only famous for its scenic waterfalls, but also its wonderful expanse of rice paddies, offering stunning green scenery. You can explore the broad rice terraces by hiking. Inhale the pleasant scent of rice in the air, enjoy the peaceful atmosphere around the paddies, take great pictures of the rustic views, or witness how farmers work in their rice paddies.
The Munduk Rice Fields are located by a mountain village north of Bali, and it takes about 2 hours to drive there from Ubud. The rice fields are owned by the local farmers, and there is no need to pay for an entrance ticket. You can visit any time.
8. Pacung Rice Terraces- North Bali
The Pacung Rice Terraces are some of the most popular rice terraces in North Bali. The whole terrace area is not big, but it is ladder-shaped, and the view from the top gives the greatest visual impact of the green steps.
You may have the chance to witness the daily life of farmers planting or harvesting their rice according to the season.
As the third most visited rice paddies in Bali, it is recommended to visit Pacung as early in the morning as possible to avoid the big crowds and get the good spots for photos. Located in Baturiti village, it requires about a 1-hour drive from Ubud.

Tips for Visiting Rice Fields in Bali
1. Go as early as possible to avoid the tourist crowds and heat. In the early afternoon the sunshine is hottest, and often neither the temperature or glare are conducive to rice terrace viewing. The locals siesta!
2. Please bring enough water, because it will be hot walking around the Bali rice fields and you will need to drink more water than usual to remain hydrated.
3. Make sure you wear good walking shoes. Most of the rice fields in Bali are located in a valley, and you will have to walk up and down a path or steps, which may be uneven.
4. You might need to give a small donation to the farmers before entering their rice fields. The donations help them to cultivate the land and build concrete paths for better access to the rice fields.
Visiting Bali with Asia Highlights
Visiting at least one of the numerous rice paddies is a must-do in Bali. Please feel to contact one of our travel advisors for more information about planning your customized Bali holidays. Prepare to be captivated by Bali's beauty!
Why Travel with Asia Highlights During the Pandemic
Tailor-made experience: All of your ideas/needs will be carefully considered to create your ideal trip.
Worry-free planning: Your 1:1 travel consultant in Asia will take all the uncertainty out of your planning, helping you navigate any travel restrictions. 
No-risk booking: 100% refund policy! (up to 14 days before departure)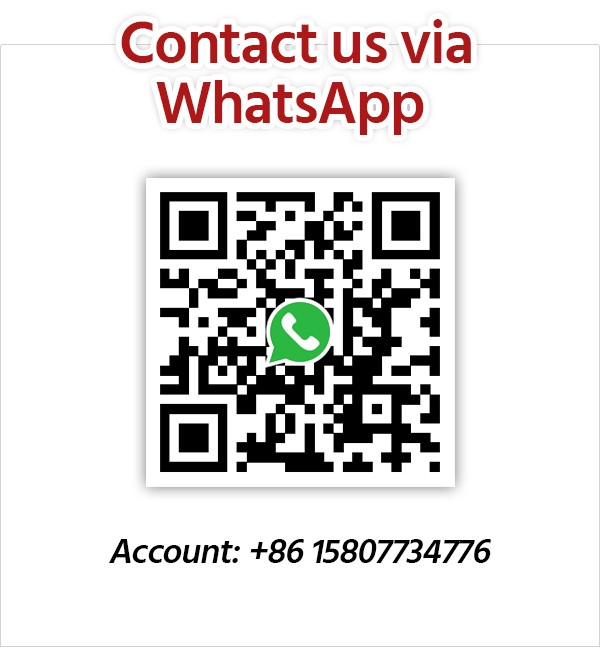 Get Inspired with Our Sample Itineraries
At Asia Highlights, we create your kind of journey — your dates, your destinations, at your pace. You can have any trip tailor made for your travel.
More Travel Ideas and Inspiration