If you're fully vaccinated, you're now exempt from quarantine and can enter Bali without a PCR test before or upon arrival.
Its diversity makes Bali stand out from other islands. Bali is divided into three regions geographically and travel-wise: the south, north/east, and center — each with its own characteristics.
Southern Bali (Seminyak, Nusa Dua, Uluwatu): ideal for beach vacations, sunbathing, surfing, and various water sports.
The northern and eastern parts (Mt. Batur, Lovina Beach): popular for mountain climbing, hiking, volcano adventures, diving, and dolphins.
Central Bali (Ubud): famous for rural scenery, rice terraces, art galleries, and sacred temples.
The classic Bali tour is the 7-day itinerary through central and southern Bali. Some travelers prefer a more comprehensive exploration (usually an extra 2–5 days) to explore northern Bali or nearby islands. Combining Bali with Singapore is great to see and contrast this miracle metropolis and connect your international flights.
7-Day Classic Bali Itinerary: The South and Center
Most of our clients prefer central Bali before the southern beaches to perfectly balance their energy for the sights and fully relax before the long home flight.
During this week-long trip, you are suggested to stay 3 nights in Ubud for a blessing ritual at Tirta Empul, the emerald Jatiluwih Rice Terraces, yoga, and a cooking class. Then, enjoy sunsets at Tanah Lot, a Kecak Fire Dance at Uluwatu Temple, thrilling water sports, and beach time in the last 3 nights at the southern beaches.
Recommended Itinerary
Day 1 to Day 4 in Central Bali 
Ubud is the main city to visit in Central Bali. Ubud attracts visitors with its dense jungles, Hindu temples, peaceful rural life, yoga, and fantastic art galleries. 
1. Hunt for Art Experiences
As Bali's art hub, Ubud is full of artistic atmosphere in the local markets, royal palace, as well as its holy Hindu temples. You can enjoy the masterpieces at the Agung Rai Museum of Art or browse the folk art at the Ubud Traditional Art Market.
2. Visit Hindu Temples

Experience the healing bath pool in Tirta Empul
You can also see the Balinese religious culture from their abundant temples. Head to Tirta Empul (one of the holiest temples), experience the healing bath pool and pray for a blessing as the locals do.
3. Hike Among the Rice Terraces
Hike around the photogenic Jatiluwih Rice Terraces, learn about its ancient Subak irrigation system and say hi to the working locals. A private transfer is much better than the inconvenient public transportation there.
4. Take a Cooking Class

Cooking Class in Bali
Food is the best way to engage with an exotic country, many travelers would say. Taking a traditional Balinese cooking class will allow you to recreate their special flavors at home.
Follow the chef, browse the local markets for fresh ingredients, cook your Balinese dishes with the chef's guidance and taste the flavors of Bali!
5. Stretch Yourself and Find Inner Peace with Yoga

Doing Yoga in Bali
Ubud is an ideal setting for yoga: Zen-like atmosphere, peaceful life, picturesque scenery with rivers, paddy fields, and rainforest... You can enjoy yoga at your hotel or at yoga studios like The Yoga Barn.
Wake up in the morning, enter an open air yoga studio, and indulge yourself in calming yoga with the fresh air, cool breeze, and beautiful scenery.
Where to Stay in Ubud

Jungle Hotel in Ubud
Staying in a hotel hidden in the rice paddies or jungle would be a perfect escape from worldly stress. Hotels in Ubud are known for being in harmony with nature.
Recommendations:
Ayung Resort Ubud: from US$130 per room per night
Alila Ubud: from US$199 per room per night
Viceroy Bali: from US$314 per room per night
Transportation from Central Bali to Southern Bali
It takes about 1½ hours from Ubud to the Southern Beaches. You could choose a taxi or private transfer. For a taxi, you are suggested to choose Blue Bird, the main taxi company in Bali, for a safe trip and reasonable price.
For a worry-free experience, a private transfer with a guide is strongly recommended. You'll have in-depth cultural insights and travel suggestions for restaurants, shopping, nightlife, etc. Contact us to arrange a private car service in Bali.
What Our Customers Said
We had an amazing trip to Thailand

We had an amazing trip to Thailand with Asiahighlights. Every detail was perfectly organised and we always had an instant customer support service in case of any issues.

More

bugra t, Nov 2022

Great experience!

Bella was very helpful and responsive to all our questions. They handled all the arrangements very professionally and we had a wonderful time! We would definitely recommend and use them again!

More

Christie, Nov 2022

I contacted to Bella from Asia Highlights

I contacted to Bella from Asia Highlights that to buy tickets to Yi Peng Festival in Chiang Mai when i was in my country.She helped me very much.You can trust this agency, and i advice Bella as the best!!

More

Elena, Nov 2022

I had booked Chiang Mai Yi Peng Sky Lantern Festival

I had booked Chiang Mai Yi Peng Sky Lantern Festival with Asia Highlight Travel, my travel advisor was Bella Kiu, the experience was great, got my tickets , communication was seamless.

More

Siskazi Lindeni, Nov 2022

Thank you Iris Wang & Bella Liu

I thought "no hope" in getting the tickets to Yee Peng Festival organize by CAD. Fortunately, together with Bella Liu, I managed to secure all our tickets. No one left behind. This trip to Chiang Mai will be a memorable one.

More

Little Puppy, Nov 2022

Very accommodating and helpful

Bella was super helpful in getting my ticket to the Yi Peng festival exchanged and was very accommodating. Quick and easy transaction and received ticket within 24 hours. Good communication throughout the process.

More

Helen Powell, Nov 2022

Very accommodating and helpful

Asia Highlights as a whole is also very informative and contains helpful advice that has helped me plan my travels in Thailand.

More

Helen Powell, Nov 2022

You are in safe hands

Albee was an absolute pleasure to work with. She responded to my suggestions readily to find suitable alternatives for my 2 week trip to Thailand with my wife. She answered all my questions promptly and thoroughly.

More

RJ, Oct 2022
Day 4 to Day 7 in Southern Bali

Sunset on Jimbaran Bay Beach
In Southern Bali, beach time and water sports are the main themes. You could lie blissfully on the sand of your beachfront hotel, try exciting water sports, or taste the yummy food at a beach bar...
1. Enjoy the best sunsets
In Bali, sunset is not the tired yellow tones of a cloudy city. You will be amazed by spectacular sunsets of purple, red, and pink. You can enjoy an optimum sunset view from the clifftop Uluwatu Temple, where there is also the charming Kecak Fire Dance, offshore Tanah Lot Temple, or the beachfront bar at Seminyak and Jimbaran to enjoy.
2. Ride along the coast
Riding a scooter (about US$4–10 a day) around the island or coastal beaches promises a feast of stunning ocean views. Passing through the villages, you can also meet authentic local life and Bali's hospitable people.
3. Go surfing

Surfing in Bali
World-class surfing activities are blooming in Bali due to its range of surfable waves. Advanced surfers like to challenge themselves at Uluwatu. While beginners prefer Canggu and Sanur (less crowded) for their milder waves. Even for people without any surfing experience, just select a lesson, hit the waves, and give it a go!
4. Taste the Yummy Cuisine at Top-rated Bars/Restaurants

Yummy Balinese Food
Seminyak hosts abundant world-class restaurants and bars. Apart from Balinese food, you can find authentic dishes of the wider world: vegetarian food, halal food, Indian food, and Western food. For example, you can taste real Chinese cuisine without flying to China!
Where to Stay in Southern Bali

Stylish Boutique Hotel in Southern Bali
In Southern Bali, Seminyak, Nusa Dua, and Uluwatu are popular places to stay.
All-inclusive, stylish designs and infinity pools are the features of hotels. You can take a dip in some of the world's most breathtaking infinity pools, wait for the sunset at an idyllic beach bar, or have a soothing Balinese spa and massage.
1. Nusa Dua: 22 minutes from the airport, it's the perfect getaway for a honeymoon or a family vacation.
Features: convenient for island hopping, best white sand beaches, the best spot for sunrises and water sports. 
Meliá Bali: from US$145 per room per night
Mulia Resort Nusa Dua: from US$287 per room per night
St Regis Bali Resort: from US$512 per room per night

Nusa Dua Beach
2. Seminyak: 30 minutes from the airport, best stay for upmarket nightlife seekers and foodies.
Features: sunset beach bars, fancy dining, shopping, and classy nightlife.
Blu-Zea Resort By Double Six: from US$125 per room per night
Alila Seminyak: from US$188 per room per night
W Bali – Seminyak: from US$456 per room per night
3. Uluwatu (most expensive): 45 minutes from the airport, best area for honeymooners and advanced surfers
Feature: less crowded, stunning clifftop ocean views, luxury hotels
Radisson Blu Bali Uluwatu: from US$142 per room per night
Anantara Uluwatu Bali Resort: from US$397 per room per night
Six Senses Uluwatu: from US$598 per room per night

Sunset Uluwatu
Broader 8–12-Day Bali Itineraries: Classic 7 Days + the North / Other Islands
If you are interested in adventures, you could extend by 1–2 days to northern Bali (Mt. Batur or Lovina Beach) for volcano trekking, snorkeling, or diving. Trekking up to the active volcano for a sunrise could be your awesome lifetime memory. Depart around 2am or even at midnight, hike for 2 hours to the peak, and see a stunning sunrise over the crater lake.
For more tranquil and pristine scenery, hopping to nearby islands is a good idea, such as Nusa Lembongan (1–2 days), Lombok (2–3 days), or Java (4–5 days). As masterpieces of God, every picture will make your friends go "WOW".  Mushroom Bay, the Devil's Tears, and Kelinking Beach always appear in popular Instagram posts.
Looking for more ideas? See these sample itineraries: 
Recommended Itinerary
Popular Two-Week Itinerary: Broader Bali Tour + Singapore
As most of our clients come from afar, like America, Canada, and the UK, they usually prefer to see more than one Southeast Asian country in a trip. Singapore is an ideal choice, which is just a 3-hour flight from Bali. It can dramatically expand your international flight choices as well.
As a cultural crossroads in Asia, you can experience a vibrant mix of cultures (Chinese, Indian, and Malaysian), taste diverse cuisines of Southeast Asia, and visit futuristic buildings (like Marina Bay Sands) in Singapore. 13 days is usually necessary for a  Singapore and Bali tour.
If you want to explore more about Asia, you can extend your visit to Myanmar, Thailand, Japan and China.
The above sample itineraries are just for your inspiration. You are invited to contact our experienced travel consultant for a tailor-made itinerary.
Recommended Itinerary
How Much Does It Cost for 1–2 Weeks in Bali?
Bali is a quite budget-friendly destination in Southeast Asia. Paying the same price as back at home, you can get higher quality services. For example, paying US$100 to US$160, you can experience fine dining at Potato Head Beach Club.
Since there are no direct flights from America or Europe to Bali, airfares vary with the different transit points. Popular transit airports are Bangkok, Singapore, Hong Kong, Sydney, and Doha. Keep your eyes on the international flights and make comparisons before clicking the book button. Or ask your travel consultant if he/she can get a better price.
When discovering Bali, costs depend on what you prefer. You can lie blissfully on the beach or join in the water activities from US$50 to US$100 per day, or take a hassle-free private tour with a private car and guide from US$150 to US$220 per day.
For food, you can taste the real Balinese flavor from a local warung (restaurant) for just US$2–5 or a world-class restaurant for US$160, or anything in between.
Start to Create Memories Together in This Honeymoon Trip
When to Visit Bali
There are only two seasons in Bali: the rainy season (November–March) and the dry season (April–October).
You'll have the best weather for outdoor activities in the dry season. With its high demand, early booking is best at least 2 months before, especially in July and August.
While the rainy season is more cost-effective and less crowded, due to the afternoon downpours, indoor activities are highly suggested to have on standby, such as a local cooking class, a Balinese massage, or a yoga class. Or you could visit the drier SE Asian islands in this period, like Phu Quoc Island in Vietnam or Phuket/Krabi in Thailand.
Recommended Itinerary
Why Travel with Asia Highlights During the Pandemic
Tailor-made experience: All of your ideas/needs will be carefully considered to create your ideal trip.
Worry-free planning: Your 1:1 travel consultant in Asia will take all the uncertainty out of your planning, helping you navigate any travel restrictions. 
No-risk booking: 100% refund policy! (up to 14 days before departure)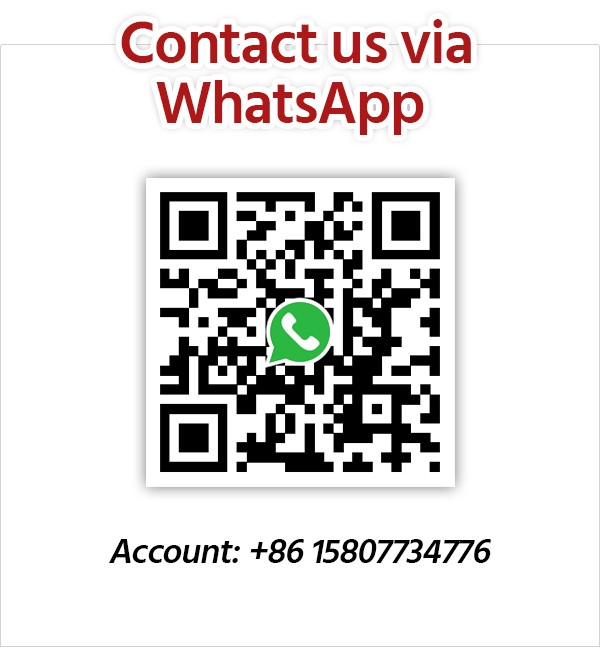 Get Inspired with Our Sample Itineraries
At Asia Highlights, we create your kind of journey — your dates, your destinations, at your pace. You can have any trip tailor made for your travel.
More Travel Ideas and Inspiration