This article covers all you need to know about travel and weather in November in Bali, including average temperatures, rainfall, humidity, travel tips, places to go, and what to wear.
Bali Weather in November: Overview
Averages temperature range: 24–33°C (75–91°F)
Rainfall: 180 mm (2 inches)
Rainy days: 16
Sunshine hours/day: 7  
Ocean temperature: 29°C (84°F)
Humidity: 80% (feels muggy, except after rain)
The rainy season starts in November in Bali. The weather in Bali in November is hotter (southern hemisphere summer) and still quite sunny, averaging 7 hours of sunshine per day despite medium-strength cloudbursts. The average daily maximum is 33°C (91°F) and the average daily minimum is 24°C (75°F).
Humidity builds in between the showers, as November is the first month of the November–March wet season. Bali can expect an average of 16 days with some rain in November. Any rain is usually short-lived still, occurring in short bursts in the afternoon or evening.
Suggested read: Best (and Worst) Times to Visit Bali 
Recommended Itinerary
The Best Places to Visit in Bali in November
November is not such a good month for visiting Bali's islands and watersports or for adventurous outdoor activities. Make the most of the sunny times, but avoid getting caught out by the weather. Here are some of the most suitable places for you to go during your visit to Bali in November.
1. Seminyak for Beach Time with Resort Retreats

Sunset on the Beach in Seminyak
If you go to the beach in rainy season, it is good to have cafes, restaurants, and your resort/hotel to retreat to when the rain comes. Seminyak has all of these, being the best beach resort area in Bali. It's also great for night life, better enjoyed in this hotter time of year.
There are plenty of things to do around the beach when the weather allows: swimming in permitted areas, surfing — beginners' at Petitenget, intermediate at Seminyak Beach, advanced at Echo Beach, sunset watching, and even horse riding.
And there's lots to do when the clouds gather and the showers blow in: Seminyak is one of the best areas for spas, seafood restaurants, trendy cafés, and cooking classes.
What Our Customers Said
We had an amazing trip to Thailand

We had an amazing trip to Thailand with Asiahighlights. Every detail was perfectly organised and we always had an instant customer support service in case of any issues.

More

bugra t, Nov 2022

Great experience!

Bella was very helpful and responsive to all our questions. They handled all the arrangements very professionally and we had a wonderful time! We would definitely recommend and use them again!

More

Christie, Nov 2022

I contacted to Bella from Asia Highlights

I contacted to Bella from Asia Highlights that to buy tickets to Yi Peng Festival in Chiang Mai when i was in my country.She helped me very much.You can trust this agency, and i advice Bella as the best!!

More

Elena, Nov 2022

I had booked Chiang Mai Yi Peng Sky Lantern Festival

I had booked Chiang Mai Yi Peng Sky Lantern Festival with Asia Highlight Travel, my travel advisor was Bella Kiu, the experience was great, got my tickets , communication was seamless.

More

Siskazi Lindeni, Nov 2022

Thank you Iris Wang & Bella Liu

I thought "no hope" in getting the tickets to Yee Peng Festival organize by CAD. Fortunately, together with Bella Liu, I managed to secure all our tickets. No one left behind. This trip to Chiang Mai will be a memorable one.

More

Little Puppy, Nov 2022

Very accommodating and helpful

Bella was super helpful in getting my ticket to the Yi Peng festival exchanged and was very accommodating. Quick and easy transaction and received ticket within 24 hours. Good communication throughout the process.

More

Helen Powell, Nov 2022

Very accommodating and helpful

Asia Highlights as a whole is also very informative and contains helpful advice that has helped me plan my travels in Thailand.

More

Helen Powell, Nov 2022

You are in safe hands

Albee was an absolute pleasure to work with. She responded to my suggestions readily to find suitable alternatives for my 2 week trip to Thailand with my wife. She answered all my questions promptly and thoroughly.

More

RJ, Oct 2022
2. The Jatiluwih Rice Terraces for Mirror-Like Tiers

Beautiful sunrise over the Jatiluwih Rice Terraces, Bali
November could be a good month to visit the World Heritage rice terraces at Jatiluwih, as they will begin to fill up with water after the first of the wet season rains. The coils of reflecting fields in the sunlight of the southern hemisphere summer are a sight to behold by mid-November. Palm trees and jungle on the mountainside provide shade and fresh greenery in the scenery.
The only November drawback for terraced field exploration is that paths become muddy after rain. Wear good walking footwear. The roads out from Ubud should still be in ok condition for the 2-hour journey in November.
For more, see Bali Rice Terraces: The Best 8 Rice Terraces on Bali.
3. Learn Balinese Cooking and Culture in Ubud

Cooking Class in Bali - Balinese salad
For rainy days you'll need some activities that will be less/un-affected by the weather. Ubud is the cultural capital of Bali with its art market and Royal Palace, and it is the best place to find a Balinese chef ready to teach you the ways of Balinese cuisine.
You would typically go out to a local market, experiencing first-hand the day-to-day local life, buy your fresh ingredients, then prepare them with expert guidance before eating your tasty creations. See The 10 Best Bali Foods and Dishes You Absolutely Have to Try for what Bali food is like.
Contact us for a Bali cuisine experience.
4. Enter into Local Spiritual Culture at Tirta Empul Temple

Worshipers are taking sacred bathing in Tirta Empul Temple.
It's always nicer to visit a temple in the sun, especially if one of its highlights is the sunset views, like at Uluwatu. Tirta Empul ('Holy Water Spring') Temple is one that can be visited even on a cloudy day, but rain would affect your visit, so try to avoid that.
It's only half an hour outside Ubud. Sarong hire is required at the entrance, and this is another part of stepping into the local culture.
Pura Tirta Empul's focal point is the Hindu cleansing pool where worshipers dip under the 30 spouts of water in turn. Clouds do nothing to dull the pious atmosphere of the crowds of local worshipers and interested onlookers. It's best visited with a local guide who can explain its traditions and what is going on.
Suggested read: Top 20 Things to Do in Bali — Best Activities Guide
Start to Create Memories Together in This Honeymoon Trip
Less Crowding and Cost
There is some pleasant weather in Bali in November, but it is definitely an off-season month, with corresponding price reductions. If you don't mind the humidity and moderate rain on one of every two days, then November could be your chance to enjoy Bali at a lower price.
Suggested read: How to Plan a Trip to Bali
What to Wear in November
Pack light, cool, quick-drying clothing. An umbrella will be handy to provide shelter from showers and sun. Sandals and cool, breathable footwear are generally recommended.
UV levels will be high, so pack plenty of sun cream, a sunhat, and good sunglasses. Insect/mosquito repellent may be required, especially in evenings and rural areas.
For Bali's Hindu temples and religious sites, bring some light longer clothing to cover arms and legs, which will also help to protect you from the sun and mosquitoes.
For hiking on rural (hillside terrace) paths comfortable walking shoes with a good grip are recommended.
Recommended Itinerary
Holidaying in Bali with Asia Highlights
In Bali in November, with the challenges of negotiating the rains as well as a foreign culture, it would be so much easier to have everything professionally arranged for you and having a flexible and adaptive local guide. With Asia Highlights, just tell us what you want to do and turn up. We'll do all the itinerary tailoring and expert arranging to make the best trip for you. Contact us to begin an inquiry with your initial questions.
Or start from one of our Bali tours or our Create My Trip link below.
Why Travel with Asia Highlights During the Pandemic
Tailor-made experience: All of your ideas/needs will be carefully considered to create your ideal trip.
Worry-free planning: Your 1:1 travel consultant in Asia will take all the uncertainty out of your planning, helping you navigate any travel restrictions. 
No-risk booking: 100% refund policy! (up to 14 days before departure)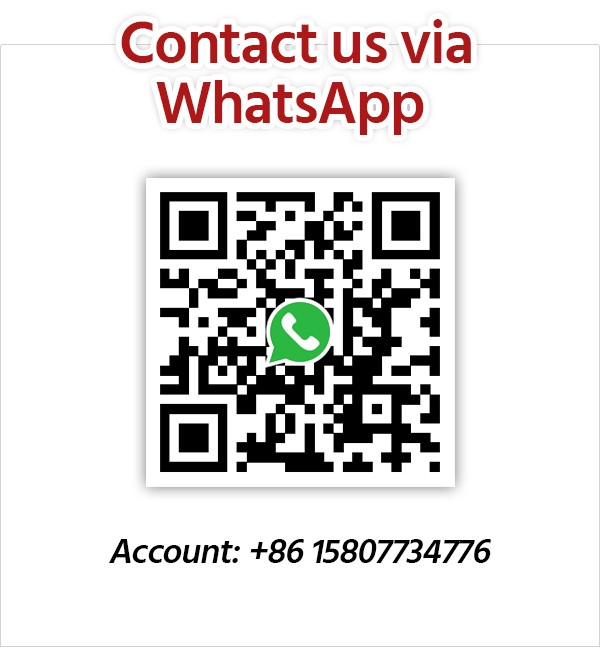 Get Inspired with Our Sample Itineraries
At Asia Highlights, we create your kind of journey — your dates, your destinations, at your pace. You can have any trip tailor made for your travel.
More Travel Ideas and Inspiration