Bangkok, Chiang Mai, and Sukhothai Tour
Our Loy Krathong and Yi Peng Festival Tour takes travelers to three top cities in Thailand to experience the celebration of the two mesmerizing Lantern Festivals. The first stop on the itinerary is the vibrant capital city of Bangkok. After Bangkok, explore Sukhothai, the ancient capital of Siam, and then head to Chiang Mai, the former capital of Lanna kingdom.
The highlights of this trip include experiencing a floating lantern release in Sukhothai and experiencing a thrilling sky lantern release during the Yi Peng Festival in Chiang Mai. In addition to these memorable experiences, you will also have the opportunity to spend time with local people, eat great food, see picturesque temples, interact with real elephants, and appreciate the spectacular natural scenery of Thailand.
Highlights
Admire the splendor of the magnificent Grand Palace and Wat Pho in Bangkok.
Cruise along Bangkok's ancient canals and visit a floating market to get some insight on a bygone way of life.
Learn how to make your own Krathong (floating lantern) and release it in the city where the Floating Lantern Festival began.
Visit ancient temples at night as they are illuminated with colorful lights
Enjoy the Yi Peng Festival at Cowboy Amy Club and release a floating sky lantern in Chiang Mai.
Spend time with an elephant at the best elephant park in Chiang Mai.
Journey Route

What Our Customers Said
Another Great trip organized by Albee

Another trip organized by Albee with great success.She proposed few options and knowing our taste organized a perfectly tailored option in very short time! Always great to be welcomed at the airport by the guide.

More

Al, Jul 2022

Experience of a lifetime in Asia - THANK you ALBEE

A special touch that Albee arranged was a 60th birthday celebration for my husband with our guide and driver in Chiang Mai. After cake, we created and floated lanterns on the river to show respect to the Buddha.

More

Donna & Steve Martin, Jul 2022

Thailand Honeymoon 2022

Overall I would highly recommend Asia Highlights, amazing service 10/10. We want to explore Bali in the coming years and will be sure to use Asia Highlights for when we decide to go Bali.

More

Priyesh, Jul 2022

Great trip to Koh Samui

We enjoyed tremendously the Elephant sanctuary visit. Thanks very much to Albee who organised the trip, and was also able to deal promptly with last minute changes. It was impressive.

More

lisen siow, Jul 2022

Our experience in Asia was amazing

Our experience in Asia was amazing. Albee created a comprehensive itinerary which provided all details. Any adjustments that needed to be made we worked together to change. Our guides were helpful, our travel experience made easy.

More

Roseline, Jun 2022

Asia Highlights tour of Thailand =AMAZING

Through the whole trip we toured many temples and markets, experienced amazing street food, and different Thai cultures in each city. We had a guide in each city which was SO helpful.

More

Melissa Gornie, Apr 2022

Priceless Thailand trip

I would like to Express and Extensively Thanks Asia Highliths for arranging my trip to Thailand from beginning to end. Everything was perfect, not like any other trip I been to.

More

Consumer, Jan 2020

From highlight to highlight

Thank you for assigning Ko Than as our Tour Guide !! He is beyond what words can describe. From the first moment we met him in Yangon when he greeted us with a smile, we knew he will be perfect.

More

Matthias Zschaemisch, Jan 2020
Itinerary in Detail
Day 1
Arriving in Bangkok
Eastin Grand Hotel Sathorn Bangkok(4-star)/Avani+ Riverside Bangkok Hotel(5-star)
When you land in Bangkok, your private guide will be waiting for you in the airport arrivals area. A comfortable vehicle (non-smoking) with an experienced driver will be waiting to take you directly to your hotel. Your guide will help you to check-in.
The rest of the day is free for you to spend how you wish.
Day 2
City Exploration and Visit Bangkok's Top Attractions
A Palace and Temples
Start in the early morning when it is cooler and head out to explore Bangkok's famous temples and palaces. The must-see monuments of Bangkok that you will visit include Wat Pho, the Grand Palace, the Temple of the Emerald Buddha, and the Temple of Dawn.

The Grand Palace
Get around the city by using different forms of public transportation including a taxi boat, long-tail boat, and the famous Thai tuk-tuk. This is a morning that will give you fantastic insight into the city and the daily lives of the local people.
Day 3
Bangkok to Sukhothai (the Dawn of Happiness)
Legendha Sukhothai Resort (4-star)
A Railway Market and Floating Market
Maeklong Railway Market is a traditional Thai market selling fresh fruit and vegetables. What makes this market special is that it is located on the tracks of the railroad. A few times a day, the train runs directly through the market and you can watch as all the vendors quickly pack up their shops to let the train pass.Damnoen Saduak Market is the most popular floating market in Thailand and is a great place to take photos, try new food, and learn about this bygone way of life.

Floating Market
In the afternoon, fly for an hour to Sukhothai where the famous Thai Loy Krathong (Water Lantern) Festival originated. Upon your arrival, your private guide and driver will take you directly to your hotel which will be in the city center.
Day 4
Celebrate the Loy Krathong Festival in the Enchanting Streets of the First Capital
Sukhothai Historical Park
Explore the ancient ruins of the Sukhothai Kingdom. Located in north-central Thailand and surrounded by reflective lakes and lush greenery, Sukhothai Historical Park contains the ancient temples and palaces that were once part of the capital city of Sukhothai. The most impressive sights in the historical park include Wat Sri Chum, Wat Sri Sawai, Wat Mahatha, Wat Sa Si.

Sukhothai Historical Park
A Local Experience of Making a Thai Krathong (Water Lantern)
Thailand's most famous Loy Krathong (Lantern Festival) began in Sukhothai. So during your stay in Sukhothai, there is no better way to appreciate the local culture than to make a Krathong floating lantern yourself.
Spend time with local Thai people learning how to make a traditional Thai and Sukhothai style Krathong. During the lantern-making process, you will learn how locals use natural materials such as banana leaves and stems to make a beautiful lantern in many different shapes. You will also learn about the history of the lantern festival and how the local Sukhothai people celebrate it. Once it is dark, release your floating lantern to the river and don't forget to make a wish.

A krathong (floating lantern)making & releasing
Enjoy the Loy Krathong Light & Sound Show
The light and sound show is an important part of the Loy Krathong festival in Sukhothai. The show incorporates Thai history, folk dancing, lasers, and fireworks and is performed every day of the festival at 7:30 PM in Sukhothai Historical Park.
Here, you can also try some delicious Thai food or watch a fruit carving performance, a Thai puppet show, and a martial arts show.

The Loy Krathong Light & Sound Show
Day 5
Sukhothai to Chiang Mai, Visit One of the Oldest Temples in Thailand
Bodhi Serene (4-star) / Na Nirand Romantic Boutique Resort (5-star)
Wat Phra That Lampang Luang
After breakfast, leave Sukhothai and head to Chiang Mai. On the way, you will stop in Lampang to visit Wat Phra That Lampang Luang. Built in the 13th century, Wat Phra That Lampang Luang is one of the most revered temples in Thailand and is one of the best examples of Lanna architecture.
While at the temple, you will be able to watch locals as they bring food and incense to the temple as offerings and others who have traveled long distances to visit this holy site. Upon your arrival in Chiang Mai, enjoy some free time to relax or explore in the afternoon.

The Holy Wat Phra That Lampang Luang
Day 6
Elephant Rescue Park and Doi Suthep Mountain
A Memorable Caring Experience in Elephant Rescue Park
Leave Chiang Mai in the morning and head to the Elephant Rescue Park. Ranked first on Trip Advisor out of 267 things to do in Chiang Mai, this elephant park rescues previously abused elephants and gives them a better life in a safe, loving, and secure environment.
At the Elephant Rescue Park, you will spend half a day caring for the elephants and interacting with them. You can feed them, hike with them, hug them, and bathe them.

A Memorable Caring Experience in Elephant Rescue Park
The Sacred Wat Phra That Doi Suthep
In the afternoon, head to Doi Suthep which is one of the most famous national parks in northern Thailand. The most important attraction of the park is Wat Phra That Doi Suthep which is one of the most sacred Buddhist sites in northern Thailand. Many Thai people make a pilgrimage to this temple, especially during the Buddhist holidays.
At the top of Doi Suthep, you can get a panoramic view of Chiang Mai.

A Glimpse of Wat Phra That Doi Suthep
Day 7
Chiang Mai City Tour and Yi Peng Festival Celebration
The Glorious Temples and Local MarketAfter breakfast, visit three beautiful temples that were all constructed during the Lanna period including Wat Chiang Man, Wat Phra Singh, and Wat Chedi Luang. Afterward, explore the ruins of the city gates and the busy streets of Worarot Market which is the largest market in Chiang Mai. While in the market, you can buy fresh fruits, local delicacies, clothes, flowers, and handicrafts.

Wat Chedi Luang-The Most Famous Temple in Chiang Mai
Yi Peng Festival Celebration, Enjoy the Sky Lantern Release
In the afternoon around 3:30 pm, drive to the festival venue at Chiang Mai Air Sport Farm and enjoy VIP access to your seats. After the celebration, your tour guide and driver will escort you back to the hotel at around 10 pm (the exact time will be advised).

Experience a thrilling sky lantern release in Chiang Mai
Asia Highlights Exclusive VIP Experiences
A VIP ticket to the Yi Peng Festival at Chiang Mai Air Sport Farm, with VIP seat, plus you will have:
One sky lantern for each traveler
A VIP souvenir
Buffet dinner at special VIP area(all kinds of Thai cuisine and soft drinks, water and juice)
At the ceremony, you will have the unforgettable experience of watching the sky as it is swarmed by the dim yellow lights of the floating lanterns. You can also release your own lantern and make a wish.
Hand-Picked Hotels
We have selected hotels with different styles and for different budgets. Let us know your preferences and we will help you find the right one.

Bangkok
Eastin Grand Hotel Sathorn Bangkok


Sukhothai
Legendha Sukhothai Resort
Our Service Includes:
8 days from
US$ 2,510
per person (based on 2 persons and 4-star hotels)
Private transfers and English-speaking tour guide
All guided sightseeing as detailed in the itinerary
Hotel accommodation mentioned in the itinerary
Breakfasts at hotels and lunches for every guided day
Governmental taxes
Tour code: ah-58
Start planning your tailor-made tour now. Your 1:1 travel consultant will reply within 1 working day.
For a quick conversation, simply reach us via WhatsApp:

+8615807734776
Email:
contact@asiahighlights.com
Why Travel with Asia Highlights During the Pandemic
Tailor-made experience: All of your ideas/needs will be carefully considered to create your ideal trip.
Worry-free planning: Your 1:1 travel consultant in Asia will take all the uncertainty out of your planning, helping you navigate any travel restrictions. 
No-risk booking: 100% refund policy! (up to 14 days before departure)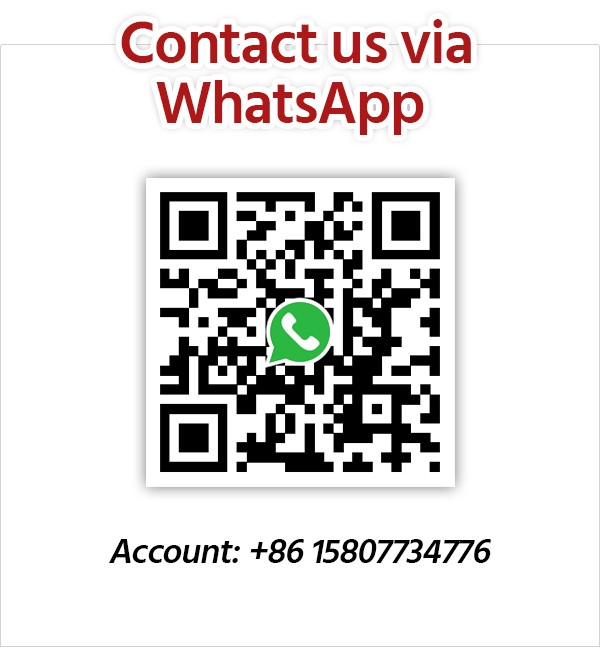 Get Inspired with Our Sample Itineraries
At Asia Highlights, we create your kind of journey — your dates, your destinations, at your pace. You can have any trip tailor made for your travel.
More Travel Ideas and Inspiration