Bali is one of the most peaceful and beautiful places on the planet. Stunning beaches, magical temples, lush greenery, gorgeous waterfalls, and iconic rice fields make up the landscape of Bali. Bali became a popular tourist destination particularly after the book and film "Eat, Pray, Love". Plan your first trip to Bali now.
Here is a quick guide to the 15 best tourist attractions to visit in Bali to help you discover the mustn't-miss experiential treasures of Bali!
1. Tanah Lot Temple
Tanah Lot means 'Land in the Sea', and Tanah Lot Temple is a religious and cultural landmark of Bali. Located some 300 meters offshore, it offers incredible tropical offshore views, especially at sunset.
As one of seven "sea temples" around the Balinese coast, Tanah Lot Temple was built to worship Bhatara Segara or 'the sea god'.
The best time to visit Tanah Lot is during its Odalan ("anniversary" of building) festival (lasting for 3 days, sometimes longer), which is celebrated every 210 days. Contact us for dates. During the Odalan, you can expect a traditional ceremony with rows of Balinese women gracefully carrying offerings on their heads to pray at the temple of Tanah Lot.

2. Ubud Monkey Forest
Ubud Monkey Forest also known as Sacred Monkey Forest Sanctuary, is only about a 10-minute walk from the upland tourist hub of Ubud.
There are over 700 gray long-tailed macaques, and it is a good place for animal lovers or photographers. Besides the monkeys, you can have a relaxing walk through a leafy nutmeg forest as well as visit several ancient temples under dense foliage.
Make sure you follow the guidelines that can be read at the entrance: secure your belongings inside pockets and bags and avoid direct eye contact with the monkeys (and smiling). Avoid wearing any loose jewelry or items (that the monkeys may grab/steal).

Ubud Monkey Forest
3. Uluwatu Temple
Uluwatu Temple is another Balinese Hindu sea temple located 4 km (2½ miles) southeast of Uluwatu, 16 km (10 miles) south of the Kuta Beach.
It is famous for being on the edge of a 70-meter-high (230-foot-high) cliff or rock (watu) projecting into the sea. You can have a spectacular outlook over the waves of the Indian Ocean, which is especially splendid at sunset.
A Kecak dance (a telling of the Ramayana) is performed every 6 p.m. by many local men in loincloths outside Uluwatu Temple on the cliffside. The performance is outdoors, so you can enjoy the show and the beautiful sunset together.

4. Tirta Empul Temple
Tirta Empul Temple is a Hindu Balinese water temple, famous for its holy spring water. There is a spring that produces fresh water constantly and many Balinese Hindus go for ritual purification using ritual bathing practices.
If you would like to join the locals in the cleansing ritual, make sure you respect the customs: you need to enter the water fully clothed, wearing a sarong and sash. Usually, it is very busy, especially approaching noon till evening, so it is better to go in the early morning.

Tirta Empul Temple
What Our Customers Said
We had an amazing trip to Thailand

We had an amazing trip to Thailand with Asiahighlights. Every detail was perfectly organised and we always had an instant customer support service in case of any issues.

More

bugra t, Nov 2022

Great experience!

Bella was very helpful and responsive to all our questions. They handled all the arrangements very professionally and we had a wonderful time! We would definitely recommend and use them again!

More

Christie, Nov 2022

I contacted to Bella from Asia Highlights

I contacted to Bella from Asia Highlights that to buy tickets to Yi Peng Festival in Chiang Mai when i was in my country.She helped me very much.You can trust this agency, and i advice Bella as the best!!

More

Elena, Nov 2022

I had booked Chiang Mai Yi Peng Sky Lantern Festival

I had booked Chiang Mai Yi Peng Sky Lantern Festival with Asia Highlight Travel, my travel advisor was Bella Kiu, the experience was great, got my tickets , communication was seamless.

More

Siskazi Lindeni, Nov 2022

Thank you Iris Wang & Bella Liu

I thought "no hope" in getting the tickets to Yee Peng Festival organize by CAD. Fortunately, together with Bella Liu, I managed to secure all our tickets. No one left behind. This trip to Chiang Mai will be a memorable one.

More

Little Puppy, Nov 2022

Very accommodating and helpful

Bella was super helpful in getting my ticket to the Yi Peng festival exchanged and was very accommodating. Quick and easy transaction and received ticket within 24 hours. Good communication throughout the process.

More

Helen Powell, Nov 2022

Very accommodating and helpful

Asia Highlights as a whole is also very informative and contains helpful advice that has helped me plan my travels in Thailand.

More

Helen Powell, Nov 2022

You are in safe hands

Albee was an absolute pleasure to work with. She responded to my suggestions readily to find suitable alternatives for my 2 week trip to Thailand with my wife. She answered all my questions promptly and thoroughly.

More

RJ, Oct 2022
5. The Tegalalang Rice Terraces
The Tegalalang Rice Terraces are a part of the Cultural Landscape of Bali Province UNESCO World Heritage site. It is famous for its scenic terraced layout and the traditional Balinese subak irrigation system.
The rice terraces are greenest or most colorful and photogenic in March/April and September/October before the biannual harvests. The best times of day to visit the Tegalalang Rice Terraces are early in the morning or late afternoon for sunrise or sunset.

The Tegalalang Rice Terraces
6. Ubud Art Market
Located in the center of Ubud itself, Ubud Art Market is a strategic shopping place for Balinese handicrafts and souvenirs.
You can find many traditional, unique, and authentic products that represent the island of Bali in Ubud Art Market, for example, silk scarves, lightweight shirts, statues, kites, handmade woven bags, baskets or hats and many other hand-crafted goods. Even if you don't buy anything, viewing the various items on display from one stall to another is a highlight of visiting.
The market is open daily from 8 a.m. to 5 p.m., and bargaining is expected and encouraged as part of the fun of shopping in Ubud Art Market.
7. Mount Batur
Mount Batur (Gunung Batur) is an active volcano located near Bangli in central Bali, 1½ hours north of Ubud. A sunrise trek to Gunung Batur Volcano crater is the most popular and epic hiking experience on Bali. You can catch amazing views of the sunrise from the top of the mountain, usually in a sea of orange clouds.
Usually hiking up Gunung Batur takes about 2 hours. If you're staying in Ubud, in order to catch the sunrise, you may need to depart at 2 a.m. 
8. Ubud Royal Palace
Ubud Royal Palace is the palace of the Ubud royal family, and it is a prominent landmark in Ubud, known for being a cultural repository of arts, dance, and literature. It offers interesting and unique things to explore like Balinese architecture and charming gardens.
Open daily from 9 a.m. to 6 p.m., every visitor is welcome to enter Ubud Palace for free during opening hours. Every evening at about 7:30, there are dance performances outside. Tickets to these performances are usually available in the afternoon at the palace.

9. Jimbaran Bay
Jimbaran Bay is fringed by one of the best beaches in Bali and is well known for its popular seafood restaurants, pristine beaches, and unique shopping destinations.
It is recommended to arrive at around 5 p.m., then take a seat in one of the restaurants located on the beach, order food and drink, and enjoy the romantic sunset while waiting for your fresh seafood. The sunsets in Jimbaran are very beautiful. After the sunset, there are live entertainments such as a mariachi band (guitarists, violinists, and trumpeters) or traditional dances.

10. Kuta Beach
Kuta Beach is not just sand and sea. It is also a bustling commercial and social hub, for both international tourists as well as local Balinese people. Located on the southwestern coast, Kuta is good for sunsets, surfing, and sunbathing.
In order to get a spot on the sand, it is better to get there earlier. For surfing, the dry season (April–September) generally enjoys the most conducive waves.

Kuta Beach
11. Seminyak
Seminyak is an 8-kilometer (5-mile) beach that stretches north from Kuta and Legian. Not only can you enjoy the beach, but also Seminyak is famous for shopping and the best beach restaurants, bars, and cafés.
Many people stay around Seminyak for its nightlife, flamboyant designers, and fabulous shopping. Some nice boutiques are Biasa, Magali Pascal, and Bamboo Blonde for your reference.
12. Jatiluwih Rice Terraces
Nominated for designation as a UNESCO World Heritage site, the Jatiluwih Rice Terraces comprise over 6 square kilometers (2 square miles) of hillside rice fields and it is the only place in the world that has three annual rice harvests (on rice terraces).
It offers beautiful panoramas of contoured rice terraces without hordes of people crowding around, because it is located further away from Ubud, needing about 1½ hours' driving. The best time to visit Jatiluwih Rice Terraces is in the dry season, when you will have the best chance to see clear blue skies and views of the mountains and volcanoes.

Jatiluwih Rice Terraces
13. Nusa Dua Beach
Located on Bali's southern peninsula, Nusa Dua is the capital of Bali Province and the beach is a gated resort area, so you can escape from Bali's urban buzz there. Just enjoy sunbathing on the beach, and listen to the gentle slosh of surf on silky white sands.
If you would like to be more active, Nusa Dua has good conditions for leisurely water sports like swimming, snorkeling, and surfing.
14. Sekumpul Waterfall
Sekumpul Waterfall is one of the most beautiful waterfalls in Bali with a collection of seven waterfalls — the centerpiece of a lush, green, bamboo-forested valley. Located in the northern mountains of Bali, it takes around a 2½-hour drive to get there from the main tourist hubs of Canggu, Seminyak, Kuta, and Ubud.
To access the waterfall, you need to trek about 2 hours past rice terraces and local villages rimmed with rambutan and durian trees and through a dense tropical jungle.

Nusa Lembongan
15. Nusa Lembongan
Nusa Lembongan is a small island off the coast of Bali and the most popular of the three Nusa islands (Nusa Lembongan, Nusa Ceningan, and Nusa Penida). It is about 20 kilometers (12 miles) offshore from Sanur and easily accessible by speedboat. It is an excellent choice for an island-hopping day trip.
You can have the best experience of surfing, snorkeling, diving, kayaking, and stand-up paddleboarding there without the crowds, traffic, and tourist touts of the main beaches of Bali.
Visiting Bali with Asia Highlights
Bali is a place of culture, ethnic peoples, nature, adventurous and leisurely activities, lovely weather, culinary delights, nightlife, and beautiful accommodation. Asia Highlights is happy to help you to explore and enjoy this magical destination. Contact our travel advisor team for a tailor-made tour and for any help planning a memorable journey to this charming place.
Why Travel with Asia Highlights During the Pandemic
Tailor-made experience: All of your ideas/needs will be carefully considered to create your ideal trip.
Worry-free planning: Your 1:1 travel consultant in Asia will take all the uncertainty out of your planning, helping you navigate any travel restrictions. 
No-risk booking: 100% refund policy! (up to 14 days before departure)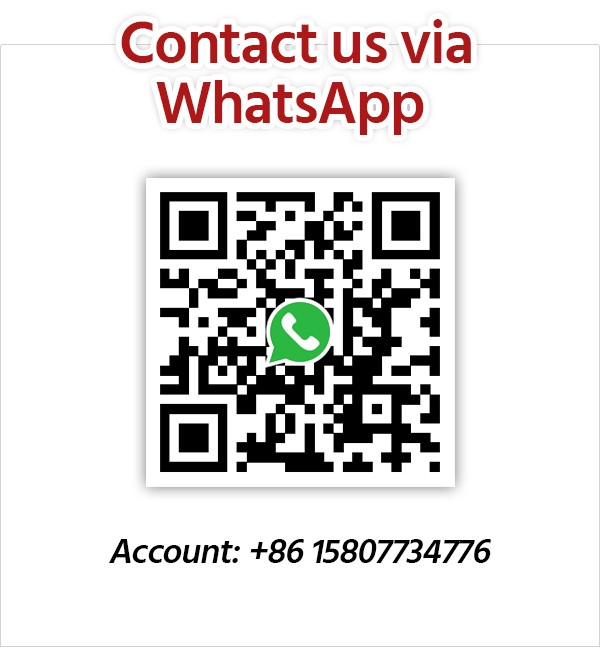 Get Inspired with Our Sample Itineraries
At Asia Highlights, we create your kind of journey — your dates, your destinations, at your pace. You can have any trip tailor made for your travel.
More Travel Ideas and Inspiration