India is an expansive destination with colorful culture, splendid palaces and temples, mountains and deserts, Bollywood, and beaches… 
But, how to arrange an itinerary to suit your needs and make the most of your holiday in India? How many days do you need in India? Here are some suggestions for shaping your India itinerary based on our extensive trip planning experience.
How Long to Spend in India
Most people spend 7 to 14 days in India.
For first timers, this almost invariably includes the classic route visiting Delhi, Agra, and Jaipur (India's "golden triangle"), which usually takes about 7 days.
Many couple's or family trips spend 10–14 days in India for a more relaxed pace and time for unique, fun experiences like a tiger safari. They often visit Rajasthan (5–7 days), which is known for its tiger safaris, deserts, and culture; Mumbai (2–3 days), which is famous for Bollywood; and Goa (3–5 days), a wonderful beach destination.
If you are interested in the tropical views of south India, Kerala (5–10 days) is a good choice.
For people who want to try some off-the-beaten-path routes, or for second-time travelers, regions further north (3–7 days) like Shimla, Leh, and Amritsar are good choices, which feature religion, culture, and the northwest Himalayan foothills (5–7 days).

India Itinerary: 5–7 Days

Taj Mahal, Agra
A week is ideal for a basic India trip that covers the three most popular cities of Delhi, Agra, and Jaipur — the golden triangle route.
Delhi, being the capital city, is usually the starting point for an India trip. There you can easily have a summative first impression of India by visiting its historical and religious landmarks and local markets.
Agra is where the Taj Mahal is — a must-see for anyone who comes to India for the first time.
Jaipur, the famous "pink city", is best-known for its elegant architecture like the famous "Palace of Wind" (Hawa Mahal). If you don't have enough time for Jaipur, then visit Delhi and Agra — capital city and Taj Mahal — the absolute highlights, which takes about 5 days.
A Sample 7-Day Golden Triangle Itinerary

Days 1–2: Delhi
Days 3–4: Agra
Days 5–6: Jaipur
Day 7: Back to Delhi
Recommended Itinerary
India Itinerary: 8–10 Days
8–10 days is a good amount of time to allow you to add one more place onto the golden triangle route to discover a more distinctive side of India. 
If you are interested in India's religious atmosphere, you could consider adding Varanasi.
If you are interested in nature or exciting experiences, then Ranthambore, which is best for tiger safaris, is recommended.
Golden Triangle + Varanasi
Some say Varanasi is the place that best represents India.
There you can observe the evening Arti (light offering) rituals, enjoy a morning boat ride on the Ganges, and explore the significance of the Ganges River to Indian people.

A suggested itinerary:
Days 1–2: Delhi sightseeing
Days 3–4: Fly to Varanasi; Varanasi sightseeing; fly to Jaipur
Days 5–6: Jaipur sightseeing; drive to Agra
Days 7–8: Agra sightseeing; drive back to Delhi
Day 9: Delhi departure
If you are interested in the itinerary, check our more details on our tour page: 9-Day India Golden Triangle with Varanasi.
Golden Triangle + Tiger Safari

Jeep Safari in Ranthambore National Park
India's tiger safaris are unique experiences, and Ranthambore National Park is one of the best places to traverse mesmerizing jungles in search of the elusive Bengal tiger, as well as bears, leopards, etc.
The best times for a tiger safari are from October to June (outside the wet season). Here is a suggested itinerary:
Days 1–2: Delhi sightseeing
Days 3–4: Drive from Delhi to Agra; Agra sightseeing
Days 5–6: Drive from Agra to Ranthambore; Ranthambore jeep safari
Days 7–8: Drive to Jaipur, Jaipur sightseeing
Day 9: Drive back to Delhi
Recommended Itinerary
India Itinerary: 2 Weeks

The Palace of Wind, Jaipur, Rajasthan
With a 2-week allocation for travel, you could explore deep into the western deserts of Rajasthan (or do more than one of the ideas above).
Rajasthan is one of the most visited states in India due to its incredible arid landscape, multitude of royal palaces and forts, and unique desert culture.
Many famous cities are found in Rajasthan, like "the pink city" — Jaipur, "the blue city" — Jodhpur, and "the desert city" — Jaisalmer.
A Sample 2-Week Itinerary
Firstly, start from Delhi and go to Agra for the Taj Mahal. Then set out into the desert-world of Rajasthan.
You are recommended to experience a heritage hotel in Jaipur, enjoy a camel safari in Jaisalmer, explore the blue buildings of Jodhpur, and enjoy a boat ride on romantic Lake Pichola in Udaipur.

Days 1–2: Delhi sightseeing
Days 3–4: Agra highlights
Day 5: Jaipur sightseeing and cooking class experience
Days 6–7: Bikaner sightseeing with a heritage hotel experience
Days 8–9: Jaisalmer exploration with a camel safari
Days 10–11: Jodhpur sightseeing
Days 12–13: Udaipur tour with a boat ride experience
Day 14: Back to Delhi
Rajasthan also offers some unique experiences for couples, like having a romantic dinner in a royal palace and experiencing Indian dating. If you are planning an anniversary/honeymoon trip, check out our 14-Day Romantic Honeymoon Trip in India to learn more.
If you have slightly less than 2 weeks, but still want to explore another side of India, see our 12-Day Family Holiday in India and 11-Day India Highlights and Goa Honeymoon Trip for inspiration.
You can also contact us to create your own personalized trip based on your interests, budget, group size, etc.
Check out more ideas on our 2 Weeks in India: The Best 4 India Itineraries for You (2022/2023)
India Itinerary: 3 Weeks

Tea Plantation in Kerala
If you have 3 weeks in India, you could experience seemingly different "worlds" between the different regions of India.
You could spend a week to explore the golden triangle (Delhi, Agra, and Jaipur) for the most iconic experiences, such as watching a sunset over the Taj Mahal.
Spend a second week exploring the west in Rajasthan, where you could experience a heritage hotel, a camel ride, a tiger safari, and splendid forts. See our 10-Day Royal Rajasthan and Camel Festival Tour.
A further week could be used for another startling contrast, exploring south India, as you relax amid tropical views and beaches in Kerala or Goa.
For more details, you could check out our 9-Day Classic South India Tour. All our tours can be adjusted based on your needs. Just contact us if you have any questions or requirements.
India Itinerary: 1 Month or More

Group of Monuments at Hampi, South India
If you have 1 month, 2 months, or more, you are recommended to explore further north, which is full of more remote areas where you can discover India's religions and culture as well as awesome Himalayan scenery, such as in Leh, Shimla, and Amritsar
Or you could go further south to visit some less-well-known World Heritage sites and discover the mysterious side of ancient India.
Here are some inspirational ideas:
How to Get Around India
Flying is the fastest way to travel between the major cities, like from Delhi to Mumbai, or Mumbai to Goa.
For traveling between nearby cities, like Delhi to Agra, or Agra to Jaipur, a private vehicle is the best option.
Though there are many options using trains and buses, considering the inflexibility and discomfort of the trip, as well as the time-consuming business of getting between the stations and attractions or hotels, a private car/taxi is much more efficient and relaxing.  
If you want to experience India's train travel, you should check out our 8-Day Royal Rajasthan on Wheels Tour, which features a more comfortable train environment.
What Our Customers Said
We had an amazing trip to Thailand

We had an amazing trip to Thailand with Asiahighlights. Every detail was perfectly organised and we always had an instant customer support service in case of any issues.

More

bugra t, Nov 2022

Great experience!

Bella was very helpful and responsive to all our questions. They handled all the arrangements very professionally and we had a wonderful time! We would definitely recommend and use them again!

More

Christie, Nov 2022

I contacted to Bella from Asia Highlights

I contacted to Bella from Asia Highlights that to buy tickets to Yi Peng Festival in Chiang Mai when i was in my country.She helped me very much.You can trust this agency, and i advice Bella as the best!!

More

Elena, Nov 2022

I had booked Chiang Mai Yi Peng Sky Lantern Festival

I had booked Chiang Mai Yi Peng Sky Lantern Festival with Asia Highlight Travel, my travel advisor was Bella Kiu, the experience was great, got my tickets , communication was seamless.

More

Siskazi Lindeni, Nov 2022

Thank you Iris Wang & Bella Liu

I thought "no hope" in getting the tickets to Yee Peng Festival organize by CAD. Fortunately, together with Bella Liu, I managed to secure all our tickets. No one left behind. This trip to Chiang Mai will be a memorable one.

More

Little Puppy, Nov 2022

Very accommodating and helpful

Bella was super helpful in getting my ticket to the Yi Peng festival exchanged and was very accommodating. Quick and easy transaction and received ticket within 24 hours. Good communication throughout the process.

More

Helen Powell, Nov 2022

Very accommodating and helpful

Asia Highlights as a whole is also very informative and contains helpful advice that has helped me plan my travels in Thailand.

More

Helen Powell, Nov 2022

You are in safe hands

Albee was an absolute pleasure to work with. She responded to my suggestions readily to find suitable alternatives for my 2 week trip to Thailand with my wife. She answered all my questions promptly and thoroughly.

More

RJ, Oct 2022
Touring India with Us
All our sample tours can be adjusted for how long you want to spend in India, as well as your interests, group size, budget, and other requirements. To begin your India tour's professional and friendly design, just contact us.
Here are some of our top sample itineraries again, which also make great starting points for a personalized trip:
Why Travel with Asia Highlights During the Pandemic
Tailor-made experience: All of your ideas/needs will be carefully considered to create your ideal trip.
Worry-free planning: Your 1:1 travel consultant in Asia will take all the uncertainty out of your planning, helping you navigate any travel restrictions. 
No-risk booking: 100% refund policy! (up to 14 days before departure)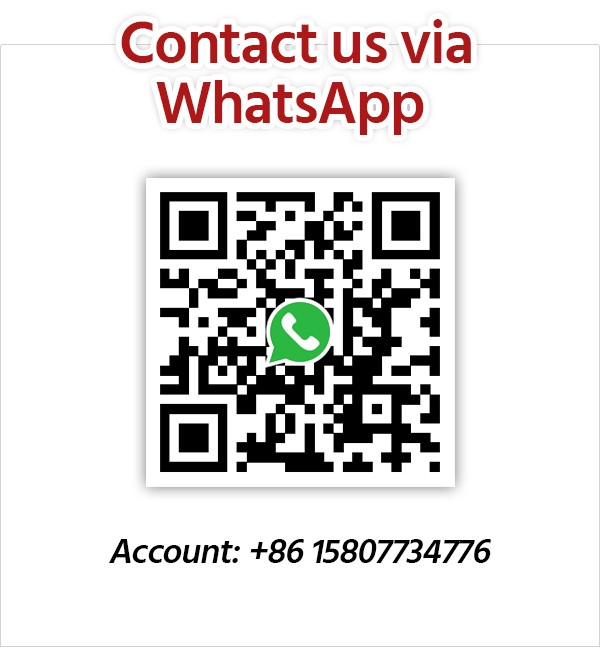 Get Inspired with Our Sample Itineraries
At Asia Highlights, we create your kind of journey — your dates, your destinations, at your pace. You can have any trip tailor made for your travel.
More Travel Ideas and Inspiration