Discover the Secrets of South India
In the middle region of South India, there are two hidden treasures, which are recommended by Lonely Planet. The difficulties with access have never stopped explorers. This 7-day South India tour includes the Ajanta Caves, the Ellora Caves, and Hampi, which are ignored by most ordinary tourists. It is the best choice for people who want to get off the beaten path.
Highlights
Discover the oldest grottoes, the Ajanta Caves, which highlight the mysterious side to ancient India.
Be amazed by a marvel that was created by hand, the Kailasa Temple in the Ellora Caves.
Travel back in time to a forgotten empire with the magnificent ancient ruins at Hampi.
Discover the past and the future of India in the most energetic city, Mumbai.
What Our Customers Said
Really excellent service!!

Really excellent service!! they still had an allocation of tickets available for the Yi Peng festival when other sellers had already run out. highly recommended

More

David Shackcloth, Sep 2022

Ms Bella is very prompt and helpful

Ms Bella is very prompt and helpful in answering to my queries. Well done. Also thanks to Asia Highlights for awarding my winning ticket.

More

LM Hang, Sep 2022

3 week trip to Thailand - Great planning assistance!

Coco is prompt, patient, detailed and intuitive as to the type of trip I wanted to plan. She went out of her way to even research some details of a Mekong river cruise that I booked on my own.

More

Steve, Sep 2022

Good surprise

Lily was awesome. Very patient,very informative.Totally recommend.

More

Mayalou flowers, Sep 2022

Good surprise

My experience with Asia highlights have been great. Not only are they legit but are very friendly and helpful as well. They'll help you with whatever you'll need, especially if you're a 1st timer in thailand.

More

Mayalou flowers, Sep 2022

Fantastic! Would use again

Albee and Asia highlights was fantastic! Albee responded within the hour for any random questions I had.

More

Nate Boyden, Aug 2022

Albee Is the best! And her guides are too!

Albee communicated almost immediately to any question/concern I came up with. She helped me adjust the itinerary based on the ages of my kids. We had the perfect balance of busy, cultural, and relaxing!

More

Danielle, Aug 2022

Excellent customer service

Albee did an excellent job translating our requirement in customizing a Thailand and Vietnam itinerary. She was very responsive prior, during and after the trip and even assisted in getting the Vietnam visa.

More

René, Aug 2022
Journey Route

Itinerary in Detail
Your preferences design the real journey. We're ready to create a wonderful India tour for you.
Day1
Arrive in Aurangabad
Lemon Tree Hotel, Aurangabad (4-star)/Vivanta by Taj Aurangabad (5-star)
Meet your guide at the airport. He/she will escort you to your hotel and help you to check in.
breakfast and lunch
Hidden in a mountain cliff about 100 kilometers from Aurangabad, the Ajanta Caves are famous for their great architecture, exquisite stone carvings, and beautiful murals. The frescoes inside tell stories about Shakyamuni Buddha, court life, and people's social lives, including houses, farming land, forests, wars, dances, hunting, and working in ancient India. The site enjoys the reputation of being the Louvre of ancient India.

Enjoy the amazing stone carvings in Ajanta Caves
Day3
The Ellora Caves, Flight to Mumbai
Holiday Inn Mumbai International Airport (4-star)/Trident Bandra Kurla (5-star)
breakfast and lunch
The Ellora Caves are a World Heritage Site and are masterpieces created by monks to reflect Buddhism, Hinduism, and Jainism. The cave complex took about 500 years to finish. The famous Ajanta Caves were abandoned after this site appeared. The most remarkable aspect is the Kailasa Temple in Cave 16. It is dedicated to Mount Kailash, which is the home of Shiva. The huge stone-carved decorations and the delicate sculptures are marvels that were created by 7,000 monks with hammers and chisels. Your guide will show you some hidden carvings in wet corners and take you to the top of the cave for a great view of the group of temples.

Discover the unbelievable Kailasa Temple in Ellora Caves
breakfast and lunch
You will visit the Gateway of India, which was built to commemorate the visit of King George V and Queen Mary to India in 1911. Then you will continue to the Prince of Wales Museum, built to commemorate the visit of King George V to India and opened in 1923. Then, drive past Flora Fountain (Mumbai's nerve center), the Chhatrapati Shivaji Terminus, and travel along Marine Drive. Next, visit Dhobi Ghat. Ghat means laundry and you will see row upon row of concrete wash pens, each fitted with a flogging stone.

Drive pass Chhatrapati Shivaji Terminus
After lunch, you will have a half-day Bollywood tour. This includes visiting the shooting location for the main studio activities, such as live shoots, visiting the Bollywood Museum, watching a Bollywood dance show, and driving past the homes of Bollywood stars. If possible, you will be able to have a look at the stars' makeup rooms and to take a picture with a Bollywood actor.
Day5
Flight to Hubli and Drive to Hampi (4 Hours)
Heritage Resort Hampi (4-star)/Evolve Back Hampi Resort (5-star)
breakfast and lunch
Continue your adventure to discover another hidden treasure in South India. You will fly from Mumbai to Hubli and then your driver will meet you at the airport and drive you to Hampi.
Day6
Group of Monuments at Hampi
breakfast and lunch
Hampi, dotted with magnificent ancient ruins from a forgotten empire, is the most mysterious World Heritage Site in India. It includes two parts: the Sacred Center and the Royal Center.
In the Sacred Center which is also called Hampi Bazaar, you will visit Virupaksha Temple. As one of the oldest architecture in Hampi, Virupaksha Temple is the last ancient temple which is still used by local people. And then you can climb up the Hemakuta Hill to overlook the temple and the huge sculptures of Narasimha and Ganaesha. Another highlight in this area is Vittala Temple. The incredible sculptures in the temple stand for the peak of art of the Vijayanagara Empire. On the way from Hampi Bazaar to Vittala Temple, the abandoned Sule Bazaar hides among the rocks. It used to be an important business center in ancient Hampi

Be amazed by the magnificent ancient ruin
In the afternoon, you will explore the Royal Center. Go to the Mahanavami-diiba for the exquisite stone carvings, a panorama view of the temples group in the courtyard and a king's hall for ceremonies and festival celebrations. Continue to Zenana Enclosure, you will find the queen's villa, Lotus Mahal. Go to the upstairs to overlook the 11 magnificent Elephant Stables. The Queen's Bath is another highlight in the area. You will be impressed by the dedicated fountains and its India-Islam style.

The Queen's Bath
Hand-Picked Hotels
We have selected hotels with different styles and for different budgets. Let us know your preferences and we will help you find the right one.
We recommend to experience palace hotels, heritage hotels, or nice resorts in order to get the high-quality service and to your experience.

Aurangabad
Lemon Tree Hotel
Our Service Includes:
7 days from
US$ 1,656
per person (Based on 2 persons & 4-star hotels)
Private transfers and English-speaking tour guide
All guided sightseeing as detailed in the itinerary
4-star accommodations for 6 nights
Private transfers between cities mentioned in the itinerary
Meals mentioned in the itinerary
Governmental taxes
Tour code: ah-in-79
Start planning your tailor-made tour now. Your 1:1 travel consultant will reply within 1 working day.
For a quick conversation, simply reach us via WhatsApp:

+8615807734776
Email:
contact@asiahighlights.com
Why Travel with Asia Highlights During the Pandemic
Tailor-made experience: All of your ideas/needs will be carefully considered to create your ideal trip.
Worry-free planning: Your 1:1 travel consultant in Asia will take all the uncertainty out of your planning, helping you navigate any travel restrictions. 
No-risk booking: 100% refund policy! (up to 14 days before departure)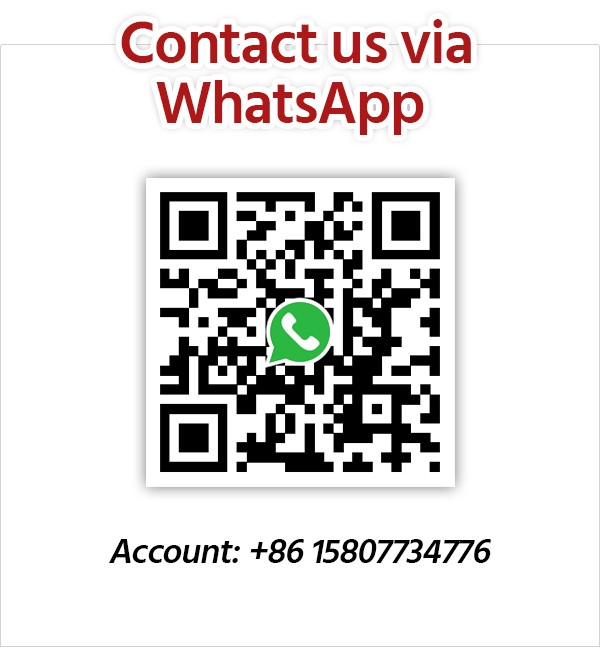 Get Inspired with Our Sample Itineraries
At Asia Highlights, we create your kind of journey — your dates, your destinations, at your pace. You can have any trip tailor made for your travel.
More Travel Ideas and Inspiration