An In-Depth Experience of South India
If you would like to have an in-depth experience in South India, you cannot miss this 12-day trip. Enjoy experiences that range from the nostalgic colonial style to the typical local art of Kathakali dance, from the fabled temples to a legendary backwater cruise, and from a boat safari in the national park to a pretty private beach next to the Arabian Sea. You can experience almost every aspect of this idyllic part of India.
Highlights
Explore a spectacular UNESCO World Heritage Site on the seashore of Mahabalipuram.
Discover the utopia, Auroville, in Pondicherry.
Be impressed by the exquisite sculptures in Brihadisvara Temple.
Visit the most spectacular monuments in South India at Meenakshi Temple.
Experience a boat safari in Periyar National Park.
Have a sunset boat cruise on Vembanad Lake in Kumarakom.
Relax on a private beach in Mararikulam.
What Our Customers Said
Ms Bella is very prompt and helpful

Ms Bella is very prompt and helpful in answering to my queries. Well done. Also thanks to Asia Highlights for awarding my winning ticket.

More

LM Hang, Sep 2022

3 week trip to Thailand - Great planning assistance!

Coco is prompt, patient, detailed and intuitive as to the type of trip I wanted to plan. She went out of her way to even research some details of a Mekong river cruise that I booked on my own.

More

Steve, Sep 2022

Good surprise

Lily was awesome. Very patient,very informative.Totally recommend.

More

Mayalou flowers, Sep 2022

Good surprise

My experience with Asia highlights have been great. Not only are they legit but are very friendly and helpful as well. They'll help you with whatever you'll need, especially if you're a 1st timer in thailand.

More

Mayalou flowers, Sep 2022

Fantastic! Would use again

Albee and Asia highlights was fantastic! Albee responded within the hour for any random questions I had.

More

Nate Boyden, Aug 2022

Albee Is the best! And her guides are too!

Albee communicated almost immediately to any question/concern I came up with. She helped me adjust the itinerary based on the ages of my kids. We had the perfect balance of busy, cultural, and relaxing!

More

Danielle, Aug 2022

Excellent customer service

Albee did an excellent job translating our requirement in customizing a Thailand and Vietnam itinerary. She was very responsive prior, during and after the trip and even assisted in getting the Vietnam visa.

More

René, Aug 2022

Wonderful vacation at Koh Samui.

Albee Ning from Asia Highlights Travel did a great job from the very beginning and was always reachable and happy to accommodate our wishes and needs.

More

Tatjana Latinovic, Aug 2022
Journey Route

Itinerary in Detail
Your preferences design the real journey. We're ready to create a wonderful India tour for you.
Ramada Plaza (4-star)/ Hyatt Regency (5-star)
You will meet your guide in the arrivals hall of the airport. He/she will assist you and escort you to your hotel.
Day 2
Chennai Sightseeing
breakfast and lunch
Visit Fort St. George. Founded in 1644, Fort St. George was the first English fortress in India. It includes the famous St. Mary's Church, the Fort Museum, and Wellesley House. Afterward, visit San Thome Church. It is one of only three known churches in the world to be built over the tomb of an apostle of Jesus.

The beautiful San Thome Basilica
In the afternoon, you will visit Kanchipuram, one of the most important spiritual centers of Hinduism. It has several architecturally brilliant medieval temples. You will be impressed by Kailasanathar Temple, which is dedicated to Lord Shiva. Afterward, visit Ekambareswarar Temple. This Shiva temple complex covers an area of 25 acres and is one of the largest in the country.

The colorful Kailasanathar Temple
Day 3
Chennai to Pondicherry by Road (4 Hours)
Villa Shanti(4-star)/ La Villa(5-star)
breakfast and lunch
You will be driven from Chennai to Pondicherry. Stop at Mahabalipuram on the way to see the spectacular rock sculptures and monuments, which have been collectively designated as a UNESCO World Heritage Site. The most prominent structures are the Shore Temple, Pancha Rathas (Five Chariots), Mahabalipuram Lighthouse, and Arjuna's Penance/Descent of the Ganges.

The rock sculptures at Mahabalipuram
After arriving in Pondicherry, you will visit the Sri Aurobindo Ashram. It is like a sanctuary of holiness and peace. You will have a glimpse of the life and times of Sri Aurobindo (a famous social reformer) through the various exhibitions.
Day 4
Pondicherry to Thanjavur by Road (4 Hours)-Gangaikonda Cholapuram
Svatma Thanjavur (5-star)
breakfast and lunch
After breakfast, You will visit Auroville or the City of Dawn. Designed by a French architect, this city looks like a utopia for people of different races, languages, and cultural backgrounds. It is the first and may be the only attempt at global human unity. Then you will be driven from Pondicherry to Thanjavur. Visit Gangaikonda Cholapuram on the way to see Brihadisvara Temple. The temple there has been described as 'next only to Brihadisvara Temple in Thanjavur in its monumental nature and it surpasses it in sculptural quality'.

Sri Aurobindo Ashram
Day 5
Saraswathi Mahal Library, Brihadisvara Temple, Thanjavur to Trichy by car, and Rock Fort
Sangam Tiruchirappalli
breakfast and lunch
In the morning, go on an excursion to the 'Rice Bowl of Tamil Nadu', Thanjavur. Most of the Great Living Chola Temples, which are UNESCO World Heritage Sites, are located there. Visit Saraswathi Mahal Library, which is one of the oldest libraries in Asia. Later, visit Brihadisvara Temple. It's one of the most remarkable pieces of architecture in the country. You will be impressed by one of the world's highest temple towers.
Go to Trichy and visit the Tiruchirappalli Rock Fort in the afternoon. Climb up the fort for a panoramic view of the surroundings.

The magnificent Brihadishvara Temple
Day 6
Trichy to Madurai by Road (5 Hours)
Regency Madurai by GRT Hotels (4-star)/The Gateway Hotel (5-star)
breakfast and lunch
After breakfast, you will be driven to Madurai. On arrival, check in at your hotel.
In the afternoon, visit Thirumalai Nayak Palace, which was designed in an Indo-Saracenic style and built in 1636. Its a wonderful blend of Dravidian and Rajput architectural styles. It is one of the most spectacular monuments in South India. Later, visit Meenakshi Temple. Built in the 14th century, it has four impressive towers called gopurams. More than 33,000 sculptures adorn the temple and the roof is covered with intricate motifs. In the late evening, you will witness the pooja (prayer) ceremony at Meenakshi Temple.

Enjoy the colorful sculptures of the Meenakshi Temple
Day 7
Madurai to Thekkady by Road (4 Hours)
Poetree Sarovar Portico (4-star)/Greenwoods Resort (5-star)
breakfast and lunch
After breakfast, you will be driven to Periyar National Park.
Enjoy a boat safari in the afternoon through the jungles. While the tigers may choose to remain elusive, you are likely to spot elephants, bison, and deer. You can see wild animals on the banks taking their baths or drinking.

the birds in Periyar National Park
Day 8
Tekkady to Kumarakom by Road (3 Hours)
Lakesong Resort (4-star) / Kumarakom Lake Resort (5-star)
breakfast and lunch
After breakfast, you will leave for Kumarakom.
Selected by National Geographic as one of the destinations in the world that must be visited in one's lifetime, Kumarakom is the perfect place to experience Keralas legendary houseboat cruises. Enjoy a sunset boat cruise on Vembanad Lake. The palm-fringed shores, lush mangrove forests, and emerald paddy fields will make you feel very relaxed.

Enjoy a boat cruise on Vembanad Lake
Day 9
Kumarakom to Alleppey by Houseboat, Alleppey to Mararikulam by Car (1/2 hour)
A Beach Symphony (4-star) /The Marari Beach Resort (5-star)
breakfast and lunch
After breakfast, you will be driven to Kottayam through cardamom plantations. Then, you will go on a 3-hour boat ride through the backwaters to Alleppey. Have an idyllic experience as you discover the local peoples daily lives. You might see coir-making, toddy tapping, fishing, and rice growing along the palm-lined banks and narrow strips of land.
After the cruise, you will be driven to Mararikulam where you will check in to Marari Beach Resort.

Experience Keralas houseboat cruises
Day 10
Free Day at Marari Beach
breakfast
Enjoy a free day at the less touristy Marari Beach.

Enjoy a private beach
Day 11
Mararikulam to Cochin by Car (1 hour) and Cochin Sightseeing
Radisson Blu Kochi (4-star)/Kochi Marriott Hotel (5-star)
breakfast and lunch
After breakfast, you will leave Mararikulam and go on a sightseeing tour of Cochin. You will visit St. Francis Church. Vasco da Gama was buried there for 14 years before his remains were transferred to Lisbon. Nearby is the Mattancherry Palace or 'Dutch Palace'. It is one of the finest examples of Kerala architecture with colonial influences.
During this tour, you will also see the Chinese fishing nets. These nets symbolize the friendship between old Chinese and Cochin kings. Besides China, it's said that these nets are only found in Cochin.

Chinese fishing nets
Enjoy an evening show of Kathakali dance, which is the traditional dance of Kerala. It will depict epic Indian stories. You will be impressed by the colorful makeup, the elaborate costumes, and the hand gestures, which are quite typical in this classical Indian dance.

An actor of the Kathakali dance
Hand-Picked Hotels
We have selected hotels with different styles and for different budgets. Let us know your preferences and we will help you find the right one.
We recommend to experience palace hotels, heritage hotels, or nice resorts in order to get the high-quality service and to your experience.


Thanjavur
Svatma Thanjavur

Kumarakom
Kumarakom Lake Resort
Our Service Includes:
12 days from
US$ 2,058
per person (based on 2 persons and 4-star hotels)
Private transfers and English-speaking tour guide
All guided sightseeing as detailed in the itinerary
4-star accommodations for 11 nights
Private transfers between cities mentioned in the itinerary
Meals mentioned in the itinerary
Governmental taxes
Tour code: ah-in-78
Start planning your tailor-made tour now. Your 1:1 travel consultant will reply within 1 working day.
For a quick conversation, simply reach us via WhatsApp:

+8615807734776
Email:
contact@asiahighlights.com
Why Travel with Asia Highlights During the Pandemic
Tailor-made experience: All of your ideas/needs will be carefully considered to create your ideal trip.
Worry-free planning: Your 1:1 travel consultant in Asia will take all the uncertainty out of your planning, helping you navigate any travel restrictions. 
No-risk booking: 100% refund policy! (up to 14 days before departure)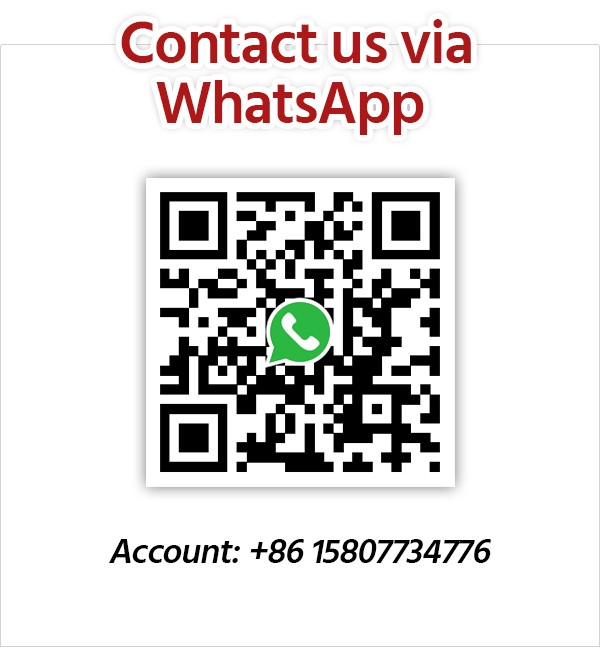 Get Inspired with Our Sample Itineraries
At Asia Highlights, we create your kind of journey — your dates, your destinations, at your pace. You can have any trip tailor made for your travel.
More Travel Ideas and Inspiration