A Taste of India's Ancient and Modern History
Normally, people focus their first India tour in North India. Besides the Golden Triangle, which will impress you with India's ancient history, Amritsar in the North-West Frontier and Shimla in the mountainous area of Himachal will give you a taste of this country's modern history.
Highlights
Discover Old Delhi in Chandni Chowk during a rickshaw ride.
Admire one of the wonders of the ancient world, the Taj Mahal.
Immerse yourself in the stories of the maharajas in the 'Pink City', Jaipur.
Explore the North-West Frontier of India in Amritsar.
Discover the past of British India in a little town among the mountains of Himachal.
What Our Customers Said
We had an amazing trip to Thailand

We had an amazing trip to Thailand with Asiahighlights. Every detail was perfectly organised and we always had an instant customer support service in case of any issues.

More

bugra t, Nov 2022

Great experience!

Bella was very helpful and responsive to all our questions. They handled all the arrangements very professionally and we had a wonderful time! We would definitely recommend and use them again!

More

Christie, Nov 2022

I contacted to Bella from Asia Highlights

I contacted to Bella from Asia Highlights that to buy tickets to Yi Peng Festival in Chiang Mai when i was in my country.She helped me very much.You can trust this agency, and i advice Bella as the best!!

More

Elena, Nov 2022

I had booked Chiang Mai Yi Peng Sky Lantern Festival

I had booked Chiang Mai Yi Peng Sky Lantern Festival with Asia Highlight Travel, my travel advisor was Bella Kiu, the experience was great, got my tickets , communication was seamless.

More

Siskazi Lindeni, Nov 2022

Thank you Iris Wang & Bella Liu

I thought "no hope" in getting the tickets to Yee Peng Festival organize by CAD. Fortunately, together with Bella Liu, I managed to secure all our tickets. No one left behind. This trip to Chiang Mai will be a memorable one.

More

Little Puppy, Nov 2022

Very accommodating and helpful

Bella was super helpful in getting my ticket to the Yi Peng festival exchanged and was very accommodating. Quick and easy transaction and received ticket within 24 hours. Good communication throughout the process.

More

Helen Powell, Nov 2022

Very accommodating and helpful

Asia Highlights as a whole is also very informative and contains helpful advice that has helped me plan my travels in Thailand.

More

Helen Powell, Nov 2022

You are in safe hands

Albee was an absolute pleasure to work with. She responded to my suggestions readily to find suitable alternatives for my 2 week trip to Thailand with my wife. She answered all my questions promptly and thoroughly.

More

RJ, Oct 2022
Journey Route

Itinerary in Detail
Your preferences design the real journey. We're ready to create a wonderful India tour for you.
Maidens Hotel (4-star)/The Claridges (5-star)
Welcome to India. Meet our representative in the arrival hall of the airport and then he will escort you to your hotel and help you checking in.
Day 2
One-Day Tour in Delhi
breakfast and lunch
Start your Delhi tour with the Red Fort. Explore the magnificent architecture of the Mughal dynasty. Afterward, travel around Chandni Chowk by rickshaw to get a glimpse of the local people's lifestyle in Old Delhi. Chandni Chowk was built in 1650. It used to be the biggest market in India.
In the afternoon, continue your visit to Qutub Minar and Humayun's tomb. Listen to stories about the splendid dynasties that were created by Indian Muslims.

The symbol of victory, Qutub Minar
Day 3
Delhi to Agra (4 to 5 Hours), Agra Fort, and Mehtab Bagh
DoubleTree by Hilton Hotel Agra (4-star)/ITC Mughal, a Luxury Collection Resort & Spa, Agra (5-star)
breakfast and lunch
You will be driven to Agra, the erstwhile capital of the Mughal Empire, in the morning. After lunch, visit Agra Fort, which is also called Red Fort. It is a magnificent 16th-century fortress made of red sandstone, which is located on the Yamuna River.
Then you will visit Mehtab Bagh for a sunset view of the Taj Mahal.

Agra Fort
Day 4
The Taj Mahal, the Itmad-ud-Daula, Drive to Jaipur (5 Hours)
Alsisar Haveli (4-star)/Fairmont Jaipur (5-star)
breakfast and lunch
Visit the Taj Mahal in the early morning. The closer you walk to this ivory-white marble mausoleum, the more moved you will be by the spectacular architecture and the true love that sparked its creation. Enjoy seeing the morning sunlight as it kisses the pure white building gently.

Taj Mahal
Visit the Itmad-ud-Daula (the baby Taj Mahal). Walk into the quiet rooms with carved windows to touch the broken marble walls with thousands of beautiful inlaid patterns. You will be driven from Agra to Jaipur in the afternoon.

Admire the thousands of beautiful inlaid patterns of Itmad-Ud-Daula
Day 5
One-Day Pink City Tour
breakfast and lunch
Start your 'Pink City' exploration with the charming Amber Fort. The corridor with elegant pillars, the lovely colors of the patterns on the walls, and the shining mirrors in Sheesh Mahal, any of them can make you feel as though you have stepped back in time to the great dynasty. In the afternoon, continue your visit to Jaipur's City Palace. The abundant exhibits will highlight what life was like for the maharajas of Jaipur. Then visit the Jantar Mantar. Be impressed by the wisdom of the ancient Indians.

The beautiful courtyard of Amber Fort
Day 6
Nahargarh Fort, Flight from Jaipur to Amritsar
Fairfield by Marriott Amritsar (4-star)/Hyatt Regency Amritsar (5-star)
breakfast and lunch
Visit the less touristy Nahargarh Fort in the morning to get a great view of Jaipur. This fort is located on the top of a mountain in the north of Jaipur. It was originally built to enhance the city defenses and eventually became a summer house for the royal family. You can walk into the living rooms, bedrooms, kitchens, washrooms, and cloakrooms of the maharajas and their wives. The beautiful colors on the walls of each room will impress you because of the natural resources they came from. The technique used to make these long-lasting colors is still a mystery.

Enjoy a bird's eyes view of the city from Nahargarh Fort
You can see some animals around the fort, such as monkeys and peacocks. They enjoy peaceful lives there. Don't forget to stop on your way back for the nice view of the water palace in the distance. It is like a fairyland for the maharajas in Jaipur. You will be driven to the airport for your flight to Amritsar after lunch.

The nice view of the water palace from Nahargarh Fort
Day 7
Harmandir Sahib (Golden Temple), Jallianwala Bagh, and Wagah Border
breakfast and lunch
Visit the most beautiful Sikh temple, Harmandir Sahib, in the morning. It is a great combination of the solemn Islamic style and the colorful Hindu style. Cover your head with a scarf or wear a hat, take off your shoes and socks, and wash your feet in the holy water. Then walk into the temple to enjoy the fantastic decorations, the chanting of the Sikhs, and the pious atmosphere. After visiting the temple, you will walk to Jallianwala Bagh. This is where the Amritsar massacre took place. The bullet holes on the walls of the buildings reflect this sad piece of history.

Admire the most beautiful Sikh temple of India
After lunch in a local restaurant, you will head for the border for the interesting "lowering of the flags" ceremony by both the security forces of India (Border Security Force) and Pakistan (Pakistan Rangers). It features saluting and a show of strength by both armies. It is worth witnessing as a once-in-a-lifetime experience.

Enjoy an interesting ceremony on Wagah border
Day 8
Express Train to Chandigarh (4 Hours) and Drive to Shimla (3 Hours)
Hotel Willow Banks (4-star)/The Oberoi Cecil, Shimla (5-star)
breakfast and lunch
You will take an express train from Amritsar to Chandigarh and then have a private transfer to Shimla. On the way from Chandigarh to Shimla, you will stop at the Pinjore Garden for a relaxing walk.
breakfast and lunch
Visit the most famous temple in Shimla, Jakhu Temple. It is located on the top of a mountain and is dedicated to the monkey god of Hinduism, Hanuman. You will also encounter real monkeys there, which are very naughty. The walls of the sacred hall in the middle of the temple are covered with colorful embossments. It is also a great place to get a bird's-eye view of the town.

Visit a red Hindu temple on the mountain
Discover the Victorian style in Shimla's Mall Road in the afternoon. You will visit Christ Church, Scandal Point, Gaiety Theatre, and the Town Hall. They tell the stories of Shimla when it was the summer capital of British India.

Find the Christ Church on the Mall Road
Day 10
Toy Train Ride and Flight Back to Delhi
breakfast
Leave Shimla after breakfast and take a toy train ride to Kandaghat. During the 2-hour train ride, you will enjoy the pretty scenery in the mountains of Himachal. When you arrive in Kandaghat, you will be transferred to Chandigarh Airport to catch your flight back to Delhi.

Hand-Picked Hotels
We have selected hotels with different styles and for different budgets. Let us know your preferences and we will help you find the right one.
We recommend to experience palace hotels, heritage hotels, or nice resorts in order to get the high-quality service and to your experience.

Delhi
Maidens Hotel New Delhi

Jaipur
Alsisar Haveli - a heritage hotel

Agra
ITC Mughal, a Luxury Collection Resort & Spa, Agra
Our Service Includes:
10 days from
US$ 1,734
per person (based on 2 persons and 4-star hotels)
Private transfers and English-speaking tour guide
All guided sightseeing as detailed in the itinerary
4-star accommodations for 9 nights
Flights and trains between cities mentioned in the itinerary
Meals mentioned in the itinerary
Governmental taxes
Tour code: ah-in-80
Start planning your tailor-made tour now. Your 1:1 travel consultant will reply within 1 working day.
For a quick conversation, simply reach us via WhatsApp:

+8615807734776
Email:
contact@asiahighlights.com
Why Travel with Asia Highlights During the Pandemic
Tailor-made experience: All of your ideas/needs will be carefully considered to create your ideal trip.
Worry-free planning: Your 1:1 travel consultant in Asia will take all the uncertainty out of your planning, helping you navigate any travel restrictions. 
No-risk booking: 100% refund policy! (up to 14 days before departure)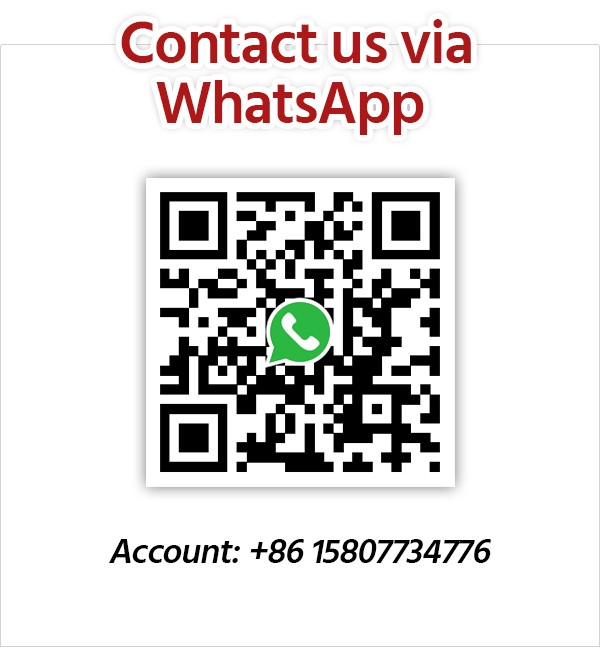 Get Inspired with Our Sample Itineraries
At Asia Highlights, we create your kind of journey — your dates, your destinations, at your pace. You can have any trip tailor made for your travel.
More Travel Ideas and Inspiration